Idaho Town Ousts Hate Group, Why Finland Has the Best Schools, Pen Diagnoses Cancer in 10 Seconds
Inspiring News Articles
September 29, 2017
Hey awesome friends,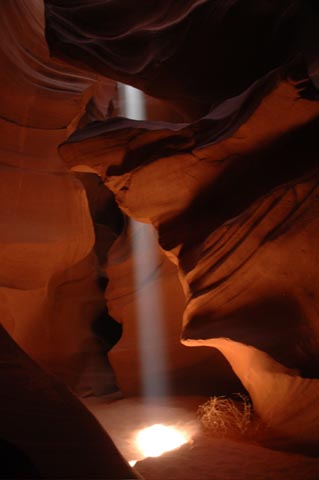 Explore below key excerpts of inspiring news articles with great information on one town in Idaho's creative campaign ousted an Aryan Nations hate group from their town, what the world could learn from Finland's impressive schools, a new pen-sized medical device that reportedly can diagnose cancer in just 10 seconds, and more.
Each inspiring excerpt is taken verbatim from the media website listed at the link provided. If any link fails, click here. The key sentences are highlighted in case you just want to skim. Please spread the inspiration and have a great one!
With sacred love and warm wishes,
Fred Burks for the PEERS websites
Special note: Watch and listen to a beautiful, five-minute peace invocation. This intriguing article presents profound thoughts on what's happening in the really big picture. Watch a beautiful three-minute video of singer P!nk responding with compassion to her daughter's comment "Mama, I'm the ugliest girl I know." Watch the trailer to the great new documentary "Secret Ingredients" which features numerous individuals who recovered their health in a dramatic way after cutting out GMOs and pesticides.
Quote of the week: "Ours is not the task of fixing the entire world, but of stretching out to mend the part of the world that is within our reach." ~~ Clarissa Pinkola Estes
Awesome online courses: PEERS has developed several highly praised online courses which have  not only helped to educate and inspire thousands, many have said their lives were transformed in remarkable ways. The courses bring together the very best of the PEERS websites and weave this material into a beautiful tapestry. Explore these free courses on this webpage  and read the rave reviews of those who have taken the Transformation Course.
---
The Idaho town that stared down hate – and won
August 31, 2017, Christian Science Monitor
https://www.csmonitor.com/USA/Society/2017/0831/The-Idaho-town-that-stared...
From his self-proclaimed Aryan Nations church, a retired engineer named Richard Butler preached hate to his followers. [The Idaho town of] Coeur d'Alene became code for white supremacists. But what happened here offers an antidote of hope. The community came together, rejecting the vision of Mr. Butler's small band, and organizing a tenacious effort to drive them out. [Norman] Gissel and others involved in that campaign ... embraced some old-fashioned phrases – freedom, equality, and justice – and decided on a way to challenge the Aryan Nations. When the Aryan Nations marched, the group sponsored counter protests as far away as Spokane to draw the crowds down. For one event, [organizer Tony] Stewart enlisted local businesses and individuals to pledge money to human rights groups for every minute of a planned Aryan Nations march, and then publicly urged Butler to march slowly to raise more money for his opponents. "They marched for 27 minutes and we got $34,000," Stewart chuckled. It was the group's violence that finally brought it down ... in 1998. The compound's guards ... terrorized [an American Indian woman and her son] at gunpoint. The Southern Poverty Law Center pounced on the incident, bringing lawsuits on behalf of the victims. They won a $6.3 million judgment in 2000 against Butler, and two of his bodyguards served prison time for assault. Butler's compound was seized in the judgment, used as a training exercise by the fire department and burned to the ground.
Note: Explore a treasure trove of concise summaries of incredibly inspiring news articles which will inspire you to make a difference.
---
Why Finland has the best schools
March 18, 2016, Los Angeles Times
http://www.latimes.com/opinion/op-ed/la-oe-0318-doyle-finnish-schools...
Finland has a history of producing the highest global test scores in the Western world, as well as a trophy case full of other recent No. 1 global rankings, including most literate nation. In Finland, children don't receive formal academic training until the age of 7. Until then, many are in day care and learn through play, songs, games and conversation. Most children walk or bike to school, even the youngest. School hours are short and homework is generally light. Unlike in the United States, where many schools are slashing recess, schoolchildren in Finland have a mandatory 15-minute outdoor free-play break every hour of every day. Fresh air, nature and regular physical activity breaks are considered engines of learning. One evening, I asked my son what he did for gym that day. "They sent us into the woods with a map and compass and we had to find our way out," he said. In Finland teachers are the most trusted and admired professionals next to doctors. "Our mission as adults is to protect our children from politicians," one Finnish childhood education professor told me. "We also have an ethical and moral responsibility to tell businesspeople to stay out of our building." Skeptics might claim that the Finnish model would never work in America's inner-city schools. But what if the opposite is true? What if high-poverty students are the children most urgently in need of the benefits that, for example, American parents of means obtain for their children in private schools, things that Finland delivers on a national public scale.
Note: For more, read this informative article.
---
This Pen Can Diagnose Cancer in 10 Seconds
September 6, 2017, Time
http://time.com/4928010/diagnose-cancer-pen/
When it comes to treating cancer, surgeons want to get rid of as much cancerous tissue as possible during tumor removal. Now a new technology - the size of a pen - is attempting to make that easier by distinguishing between tumors and healthy tissue in just 10 seconds. The MasSpec Pen is a real-time diagnostic tool created by researchers at the University of Texas at Austin. In a new study published Wednesday in the journal Science Translational Medicine, the researchers report that their handheld device (which is not yet FDA-approved) uses tiny droplets of water to analyze human tissue samples for cancer. "It's a gentle, simple chemical process," says study author Livia Schiavinato Eberlin. "It's highly specific and highly sensitive. The fact that it's non-destructive brings a new approach to cancer diagnosis." Getting rid of all cancerous tissue while also preventing any harm to healthy tissue is a delicate process. Other tools available to surgeons for tissue diagnosis ... use gases or solvents that can be harmful for the human body [and] are slower than the MasSpec Pen. In the study, the researchers tested 253 human tissue samples from lung, ovary, thyroid and breast cancer tumors and compared them to samples of healthy tissues. The device was 96% accurate at identifying cancerous tissues. The researchers also tested the MasSpec Pen in live mice with tumors and found that the device was able to identify the presence of cancer without harming healthy surrounding tissues.
Note: Explore a treasure trove of concise summaries of incredibly inspiring news articles which will inspire you to make a difference.
---
Schools replace punishment with meditation and see drastic results
September 23, 2016, Miami Herald
http://www.miamiherald.com/news/nation-world/national/article103688417.html
Students who are misbehaving are usually taken out of class and sent to the principal, who punishes the child by revoking privileges, calling home or sometimes suspending them. But students in some Baltimore schools are sent somewhere different when they are acting out: a designated meditation room where they can calm down and decompress. The Mindful Moment room is equipped with bean bags and dim lighting, and students go through calming exercises with trained staff. At Robert W. Coleman Elementary School, teachers and staff can refer students to the room for an emotional "reset" when they are worked up. The student is led through breathing exercises and is encouraged to discuss the emotions that led to an outburst. They work with the adult to come up with a plan to use mindfulness in a similar situation in the future, to prevent an outburst. After about 20 minutes in the room, they rejoin classmates. Students usually show "visible signs of relaxation and emotional de-escalation after guided practices" in the room. The program also includes a "Mindful Moment" twice a day, which leads students in breathing exercises for 15 minutes over the PA system. Students can also participate in yoga classes. It has drastically reduced suspensions, with zero reported in the 2013-14 school year. The program has also been implemented with older students, including those at Patterson High School, [which] has also seen a decrease in suspensions both in the hallways and in class.
Note: For more, see this photo essay and these testimonials.
---
Discipline With Dignity: Oakland Classrooms Try Healing Instead of Punishment
September 14, 2014, Daily Good
http://www.dailygood.org/story/820/discipline-with-dignity-oakland-classrooms
Nelson Mandela's adage, "I destroy my enemies when I make them my friends," captures the profoundly inclusive nature of restorative justice (RJ). The hallmark of RJ is intentionally bringing together people ... who have harmed with people who have been harmed in a carefully prepared face-to-face encounter where everyone listens and speaks with respect and from the heart. The school-to-prison pipeline refers to the alarming national trend of punishing and criminalizing our youth instead of educating and nurturing them. Exclusionary discipline policies such as suspensions, expulsions, and school-based arrests are increasingly being used to address even the most minor infractions. Use of suspensions has almost doubled since the 1970's. A UC Berkeley Law study found [Restorative Justice for Oakland Youth]'s 2007 middle school pilot eliminated violence and expulsions, while reducing school suspension rates by 87 percent. In 2010, the Oakland, Calif. school board passed a resolution adopting RJ as a system-wide alternative to zero-tolerance discipline and as a way of creating stronger and healthier school communities. Young high school students in Oakland with failing grades and multiple incarcerations who were not expected to graduate not only graduate but achieve 3.0-plus GPAs. Today hundreds of Oakland students are ... empowered to engage in restorative processes ... in a safe and respectful space, promoting dialogue, accountability, a deeper sense of community, and healing.
Note: Explore a treasure trove of concise summaries of incredibly inspiring news articles which will inspire you to make a difference.
---
The man who sews with his toes: Indian tailor creates bespoke garments… despite not having any ARMS
July 20, 2017, Daily Mail (One of the UK's most popular newspapers)
http://www.dailymail.co.uk/news/article-4713808/Armless-Indian-tailor-creates...
Madan Lal, 45, from Haryana in India was born without arms but learnt to adapt to the demands of everyday life by using his feet. Now he uses his talented toes to stitch beautiful garments from a shop in his village. He said: 'All the stitching work I do with my feet. From cutting the cloth to measurement, I have to use my feet.' He said: 'When I was young almost every school denied me admission because of my disability. My family couldn't afford to educate me, and I thought ... I'll have to do something to survive in this life.' At the age of 23, Mr Lal decided to take up tailoring, but found it very difficult to get any training. A determined Mr Lal decided to travel to Fatehabad and search for a tailor who was willing to train him. He said: 'I went to Fatehabad to learn stitching from a tailor. He initially refused to teach me. He said, "You don't have any arms, how would you do stitching?" 'I said, "Just give me one chance". He said okay and within 10 to 15 days my teacher started saying, "You will become successful". And I became very happy.' Within a year, Mr Lal had learned the art of tailoring and had opened a shop in his village. The impact on his life was immediate. 'That day I forgot all the sufferings. It was the best day of my life. I saw people coming to my shop to greet me. The whole village was happy, as if they were part of my family.' And now Madan's talent has overcome even the most sceptical of his villagers, and his exploits have made him something of a local hero. He said: 'Now everyone at our village comes to my shop.'
Note: Don't miss the inspiring 3-minute video of this very capable man.
---
Forget getting rich - sex and sleep are the real keys to happiness
September 19, 2017, MSN/The Telegraph
http://www.msn.com/en-gb/health/mindandbody/forget-getting-rich-sex...
It is often said that money doesn't bring happiness, but researchers may have found the two things that do – sex and sleep. The Living Well Index, developed by researchers Oxford Economics, found that spending time in the bedroom is a lot more significant than quadrupling your income. A poll carried out by the National Centre for Social Research found that the most rested people score 15 points higher on the index than those who struggled with their sleep. People who are deeply dissatisfied with their sex lives score seven points lower on average than those who say they were very satisfied. By the same metric, increasing household income from £12,500 to £50,000 results in an increase of just two points. The report ... said: "For the typical Brit, improving their sleep to the level of someone at the top of the index would be equivalent to them having over four times as much disposable income," adding that sleep was the "strongest indicator of a broader sense of well-being". Other factors include living in a strong community, job security and the health of close relatives. The analysis also found ... a strong association between happiness and having a young child at home. "Baby boomers" who were still in work were the second-happiest group because of good job security and a high standard of living. The survey of 8,250 adults also found that older people are objectively happier than younger ones – even when other factors, such as wealth and lifestyle, are controlled.
Note: Explore a treasure trove of concise summaries of incredibly inspiring news articles which will inspire you to make a difference.
---
Nuclear plans 'should be rethought after fall in offshore windfarm costs'
September 11, 2017, The Guardian (One of the UK's leading newspapers)
https://www.theguardian.com/environment/2017/sep/11/huge-boost-renewable...
The government is under pressure to reconsider its commitment to a new generation of nuclear power stations after the cost of offshore wind power reached a record low. Experts said green energy had reached a tipping point in the UK after two windfarms secured a state-backed price for their output that was nearly half the level awarded last year to Britain's first new nuclear power site in a generation, Hinkley Point C. Vince Cable, the leader of the Liberal Democrats, said the breakthrough should prompt a rethink of the government's energy plans, which have pencilled in atomic plants at Wylffa in Wales, Sizewell in Suffolk and Bradwell in Essex. "The spectacular drop in the cost of offshore wind is extremely encouraging and shows the need for a radical reappraisal by government of the UK's energy provision," he said. The government spending watchdog this year described Hinkley as a "risky and expensive" project that generations of British consumers will have to pay for through electricity bills. The auction results are unlikely to halt the Hinkley project. But they pose a serious dilemma for ... new nuclear power plants around the UK and are likely to feed into a flagship government review of energy costs out next month. Most industry watchers had expected future nuclear projects to cost £80-£90 per MWh, a long way from the £62.14 average awarded to offshore windfarms. The price of building offshore windfarms has fallen by nearly a third since 2012 as the technology matured.
Note: Explore a treasure trove of concise summaries of incredibly inspiring news articles which will inspire you to make a difference.
---
Survival of the Friendliest
September 29, 2014, The Independent (One of the UK's leading newspapers)
http://www.independent.co.uk/life-style/health-and-families/features/survival...
The Compassion Games is an annual international competition or 'coopetition' as they like to call it, which ran from 9-21 September where teams and individuals around the world compete to be the most compassionate. The games have grown to include teams of all kinds from all over the world including schools, families, community groups and even prisons (last year a prison in California entered and had its first ever 11-day period without a single act of violence). For individuals, like myself, there is the 'secret agent of compassion' option which is a series of 11 missions emailed to you daily over the course of the games. The missions include doing random acts of kindness, caring for the environment or the local neighbourhood, supporting charitable organisations and even just fully appreciating an everyday activity like brushing your teeth. My own 11 days of compassion involved ... making a tangible act of appreciation for the environment (I planted some seeds in our communal garden) and engaging in an activity that made someone smile (I joined in with my girlfriend's fitness workout – boy did that one work!). How did I get into all this? A newsletter in my inbox. Karen Armstrong, the former nun turned religious writer ... had won the TED Prize. Granted one wish by TED to change the world, she had chosen to set up a Charter for Compassion to implement the Golden Rule ... across the globe. I hit 'subscribe' to the newsletters and one day received an email about the Compassion Games.
Note: Watch a short, inspiring video on how the compassion games changed a woman's prison from a culture of violence to one of caring. For more, see this inspiring article and this one.
---
Can 10 Minutes of Meditation Make You More Creative?
August 29, 2017, Harvard Business Review
https://hbr.org/2017/08/can-10-minutes-of-meditation-make-you-more-creative
What do you do when you run out of good ideas? One increasingly popular solution is mindfulness meditation. Google, Goldman Sachs, and Medtronic are among the many leading firms that have introduced meditation and other mindfulness practices to their employees. Meditation is not only useful as a stress-reduction tool but can also enhance creativity, opening doors where once there seemed to be only a wall. To further verify that creativity is among the early benefits of mindfulness meditation ... we set up an experiment. One hundred twenty-nine participants (all of them students) were divided into three groups and assigned a creative task: Generate as many business ideas as possible for using drones. Before the individual brainstorming began, one group participated in a 10-minute audio-guided mindfulness meditation, and a second group participated in a 10-minute fake meditation exercise (they were instructed to think freely by letting their minds wander). A third group started to brainstorm immediately. Each of the three groups generated roughly the same number of ideas. The main difference was that meditators ... demonstrated a 22% wider range of ideas than the two non-meditating groups. We also found that a short meditation, similar to physical exercise, often put people in a more positive and relaxed frame of mind. In the group that had meditated, most people felt less negative. In particular, meditation decreased participants' feeling of restlessness (by 23%), nervousness (by 17%), and irritation (by 24%).
Note: Explore a treasure trove of concise summaries of incredibly inspiring news articles which will inspire you to make a difference.
---
San Francisco could become first local government to use open-source voting system
September 3, 2017, San Francisco Chronicle (San Francisco's leading newspaper)
http://www.sfchronicle.com/politics/article/San-Francisco-could-become...
San Francisco has taken a tentative step toward deciding on whether it will become the first local government in the country to run its voting machines on open-source software. The notion of shifting away from using proprietary technology sold by private companies to computer code made freely available for anyone to use and modify has been talked about for years. But it's been getting more attention since the city allocated $300,000 to study the issue. Proponents of open-source voting systems say local governments using them would be able to hold elections with an unprecedented level of control, transparency and security. California Secretary of State Alex Padilla has said he would support an open-source voting system, assuming it could pass the state's certification protocols. Open-source software could allow the city to more fully understand and adjust how votes are tallied. Currently, vendors of electronic voting equipment provide few details about how their machines operate, claiming those details are proprietary. Governments are also beholden to private vendors if they want to make a change to the software running the machines.
Note: How crazy that the technology behind the US electronic voting system is held privately and the government cannot even inspect the technology used. Do you think there is the potential for fraud? For more along these lines, see concise summaries of deeply revealing elections corruption news articles from reliable major media sources.
---
One Man Single-Handedly Plants Forest Bigger Than Central Park
October 28, 2014, Huffington Post
http://www.huffingtonpost.ca/2014/10/28/jadav-payeng-forest-man-majuli...
In the middle of a braided river tucked in a remote northeastern region of India, one man planted a forest that has now outgrown the size of New York City's Central Park. As a teenager in the 1970s, Jadav Payeng noticed a rush of snakes washing ashore, dead. Erosion had scrubbed away vegetation from Majuli island sandbars, stripping away grassy cover and ultimately forcing many native species to flee. Floodwaters transformed some parts into barren landscapes. Its shorelines receded with every monsoon rain. The island, Payeng's birthplace, was rapidly shrinking. Rather than sitting idly by, waiting for strong river waters to destroy his home and push his family inland, Payeng planted trees. He started in 1979, scattering seeds and stabbing the bare earth repeatedly with a stick to forge holes deep enough for the delicate roots of young saplings. The goal was to grow a forest to stave off erosion in the area. But as his trees grew bigger, Payeng says it dawned on him they were going to be increasingly difficult to protect. "The biggest threat was from men. They would have destroyed the forest for economic gain and the animals would be vulnerable again," he said in a documentary about his forest. He quietly continued planting trees on Majuli for 30 years. Today, Payeng's forest measures 1,400 acres, a remarkable accomplishment that dwarfs Central Park's 843 acres. Rhinoceroses, deer, tigers, and as many as 115 elephants have moved in to the dense forest.
Note: Watch the award-winning 16-minute documentary about this amazing man at the link above. If one man can do this, imagine what might be achieved if the government put some money and labor into this kind of project.
---
Pollution levels in Bolivia plummet on nationwide car-free day
September 3, 2017, The Guardian (One of the UK's leading newspapers)
https://www.theguardian.com/cities/2017/sep/03/bolivia-car-free-day-pollution
Air pollution levels have plunged in cities across Bolivia as the country marked a nationwide car-free day in which all non-emergency vehicles were banned from city streets. As Bolivia's middle-class population has increased over the past 10 years so has the number of cars clogging city streets. The car-free event started 18 years ago in Cochabamba, one of Latin America's five most polluted cities, and has gradually taken root across the country. By 2011, it had become so popular that Bolivia's legislature declared a yearly "Day of the Pedestrian and Cyclist in Defence of Mother Earth". Families love it. Jesus Romero, who lives on the northern edge of Cochabamba, said: "We really enjoy that it is so quiet and peaceful without any cars around, and that's there's space in the streets for the kids to play." Deyanira López, 14, highlighted another benefit. "Our city is very beautiful but you just don't see it because of all the cars," she said. Andres Clares, 16, agreed, saying: "I really like walking at least one day without cars. It's quieter and the air is so much fresher." In a typically noisy city, the sudden silence is striking. This year the event's catchphrase is "leave your green footprint in Cochabamba". Six eco-stations are focused on different themes in coordination with local businesses and charities. "These educate about the air, animals, water, recycling, protected areas and trees," said Gaviota Borda, head of the municipal department of environmental protection.
Note: Explore a treasure trove of concise summaries of incredibly inspiring news articles which will inspire you to make a difference.
---
Note: For summaries of the latest news articles covering deep politics and censored news, click here. For summaries of the most important news articles ever along these lines, click here.
Don't miss our treasure trove of inspiring resources
Kindly support this work of love: Donate here
Explore the mind and heart expanding websites managed by the nonprofit PEERS network:
Subscribe to the PEERS email list of inspiration and education (one email per week). Or subscribe to the list of news and research on deep politics (one email every few days).