'Indivisible' Movement Gains Traction, Hate Groups Deflated, Jimmy Carter's Solar Panels
Inspiring News Articles
March 3, 2017
Hey awesome friends,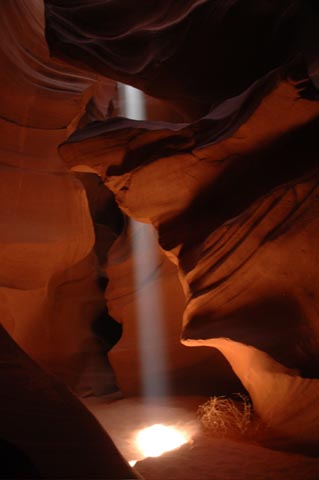 Explore below key excerpts of inspiring news articles with great information on the growing 'Indivisible' movement empowering people to effectively make a difference, an emerging U.S. movement that helps people quit hate groups, former US president Jimmy Carter's new solar panel project providing electricity to Plains, Georgia, and more.
Each inspiring excerpt is taken verbatim from the media website listed at the link provided. If any link fails, click here. The key sentences are highlighted in case you just want to skim. Please spread the inspiration and have a great one!
With sacred love and warm wishes,
Fred Burks for the PEERS websites
Special note: Watch an informative, short video with tips on how to fact check questionable news stories.
Quote of the week: "It is from numberless diverse acts of courage and belief that human history is shaped. Each time a man stands up for an ideal, or acts to improve the lot of others, or strikes out against injustice, he sends forth a tiny ripple of hope, and crossing each other from a million different centers of energy and daring, those ripples build a current that can sweep down the mightiest walls of oppression and resistance." ~~ Robert F . Kennedy
---
The "Indivisible" Movement's Key Strategy: Focus on Your Own Members of Congress
February 11, 2017, Yes! Magazine
http://www.yesmagazine.org/people-power/how-the-indivisible-movement-is-fueling...
The Indivisible Guide was put online by former congressional staffers to give both Republicans and Democrats an effective way to resist Trump policies. So far, 6,000 local groups have registered. Created by a group of former congressional staffers, the guide, now a website [takes] a page from the tea party's playbook. "After the election ... we saw an uptick in the number of Facebook groups and online activists who were very well-meaning but were giving very bad advice," said Sarah Dohl, a co-author of the Indivisible Guide. People were being urged to do things like call House Speaker Paul Ryan (R-WI) or to sign an online petition. As former congressional staffers, Dohl and her Indivisible colleagues knew that unless you "live in the 1st District of Wisconsin, Paul Ryan doesn't work for you," she said. These ex-staffers witnessed firsthand how the tea party rose to power and convinced their own members of Congress to reject President Obama's agenda. There are Indivisible groups in Arizona and Missouri — and many more are sprouting up all around the country. They are planning actions, showing up at their local representatives' offices to voice complaints, demanding meetings and calling Congress. Beyond "demystifying Congress," their goal is to support local groups that are "putting the Indivisible Guide into action." Through the Indivisible site people can find local groups, plan local actions, and access organizing resources.
Note: The Indivisible movement is growing rapidly in the US. Find a group near you on this webpage. Explore a treasure trove of concise summaries of incredibly inspiring news articles which will inspire you to make a difference.
---
Chicago-based organization helps people leave hate groups
February 21, 2017, Chicago Tribune/Associated Press
http://www.chicagotribune.com/news/local/breaking/ct-chicago-based-organization...
The tattoo on Shannon Martinez's leg gives away her past. By 16, she was a skinhead spouting white supremacist rhetoric, giving stiff-armed Nazi salutes and tagging public property with swastikas. Fortified by the love of an adopted family, Martinez left the skinheads behind. Today she's helping others do the same as part of an emerging U.S. movement that helps people quit hate organizations. Modeled loosely upon organizations that formed in Europe years ago to combat extremism, groups and individuals are offering counseling, education and understanding to extremists seeking a way out. Now a 42-year-old mom who homeschools her kids at their house in Georgia, Martinez volunteers with Life After Hate, a leading organization dedicated to helping people leave white supremacy. On Facebook, she shares her story with others who've left or are looking to leave extremism. Founded in 2009, Life After Hate was awarded a $400,000 Justice Department grant in the closing days of the Obama administration. While several other grant recipients are dedicated to countering radical Muslim ideology, Life After Hate concentrates specifically on showing white extremists there's another way. The group operates a website where people who want to explore leaving white extremism can submit contact information. It also conducts educational and counseling programs including the Facebook group where members sometimes chat with extremists trying to change their lives.
Note: The Life after Hate website provides inspiring stories and great resources for healing extremism with loving community.
---
Jimmy Carter Makes a Stand for Solar
February 11, 2017, New York Times
https://www.nytimes.com/2017/02/11/us/jimmy-carter-solar-energy-plains-ga...
The solar panels - 3,852 of them - shimmered above 10 acres of Jimmy Carter's soil where peanuts and soybeans used to grow. 38 years after Mr. Carter installed solar panels at the White House, only to see them removed during Ronald Reagan's administration, the former president is leasing part of his family's farmland for [the] project. It is, Mr. Carter and energy experts said, a small-scale effort that could hold lessons for other pockets of pastoral America in an age of climate change and political rancor. "I hope that we'll see a realization on the part of the new administration that one of the best ways to provide new jobs - good-paying and productive and innovative jobs - is through the search for renewable sources of energy," Mr. Carter, 92, said in an interview. Although Mr. Carter, now decades removed from the night in February 1977 when he donned a cardigan sweater and spoke of the country's "energy problem," remains a keen student of energy policy, the solar project is also an extension of his legacy. The project on Mr. Carter's land, which feeds into Georgia Power's grid and earns the former first family less than $7,000 annually, did not need to be large to serve much of Plains, population 683 or so. It began when a solar firm, SolAmerica, approached Mr. Carter's grandson Jason Carter about the possibility of installing panels here. The former president, who was 11 when his boyhood home got running water after his father installed a windmill, did not need convincing and became deeply involved with the project, writing notes in the margins of the lease agreement and visiting the site regularly.
Note: Explore a treasure trove of concise summaries of incredibly inspiring news articles which will inspire you to make a difference.
---
Silicon Valley's largest tech accelerator is funding an experiment in crowdfunded healthcare
February 8, 2017, Business Insider
http://www.businessinsider.com/y-combinator-experiment-universal-healthcare...
Crowdfunding gets a lot of attention when it gives rise to oddball games. But Silicon Valley's largest startup accelerator believes the real bet is on crowdfunded healthcare. Y Combinator, the company responsible for launching Airbnb, Dropbox, and Reddit, has announced that it will invest in Watsi - a nonprofit that has brought healthcare to more than 11,000 people in 24 countries through nearly 22,000 online donations. Sam Altman, president of YC, explains that Watsi's approach to healthcare avoids a huge number of operational inefficiencies. A recent report from the World Health Organization calculated that 20-40% of all health spending worldwide gets wasted. But Watsi's crowdfunding model makes transparency a top priority - each patient's received donations and healthcare provider are logged in a master spreadsheet available on Watsi's website. "Funding individual patients encourages more people to donate, but it also results in patient-level data that makes it easier to identify fraud, evaluate the quality of care, measure health outcomes, etc.," Watsi co-founder Chase Adam [said]. When a family visits a hospital that has partnered with Watsi, but the patient can't afford to pay for the necessary care, a staff member will ask if they want to put their case on the site. If he or she agrees, the site's donors will then have the opportunity to make online donations straight to the patient. The company has also created a general fund that people ... can donate to if all patients on Watsi have already been funded.
Note: Explore a treasure trove of concise summaries of incredibly inspiring news articles which will inspire you to make a difference.
---
What Iceland knows about preventing teen drug abuse that the rest of the world doesn't
February 9, 2017, Quartz
https://qz.com/905322/what-iceland-knows-about-preventing-teen-drug-abuse-that...
Walking with me are Gudberg Jónsson, a local psychologist, and Harvey Milkman, an American psychology professor. Twenty years ago, says Gudberg, Icelandic teens were among the heaviest-drinking youths in Europe. "You couldn't walk the streets in downtown Reykjavik on a Friday night because it felt unsafe," adds Milkman. Young people aren't hanging out in the park right now, Gudberg explains, because they're in after-school classes ... or in clubs for music, dance, or art. Or they might be on outings with their parents. Today, Iceland tops the European table for the cleanest-living teens. The percentage of 15- and 16-year-olds who had been drunk in the previous month plummeted from 42% in 1998 to 5% in 2016. The percentage who have ever used cannabis is down from 17% to 7%. Those smoking cigarettes every day fell from 23% to just 3%. The way the country has achieved this turnaround has been both radical and evidence-based. If it was adopted in other countries, Milkman argues, the Icelandic model could benefit the general psychological and physical wellbeing of millions of kids. State funding was increased for organized sport, music, art, dance, and other clubs, to give kids alternative ways to feel part of a group, and to feel good, rather than through using alcohol and drugs, and kids from low-income families received help to take part. In Reykjavik, for instance ... a Leisure Card gives families 35,000 krona ($310) per year per child to pay for recreational activities.
Note: Explore a treasure trove of concise summaries of incredibly inspiring news articles which will inspire you to make a difference.
---
Long-lasting flow battery could run for more than a decade with minimum upkeep
June 20, 2016, Harvard School of Engineering and Applied Sciences
https://www.seas.harvard.edu/news/2017/02/long-lasting-flow-battery-could-run-for...
Researchers from the Harvard John A. Paulson School of Engineering and Applied Sciences (SEAS) have developed a new flow battery that stores energy in organic molecules dissolved in neutral pH water. This new chemistry allows for a non-toxic, non-corrosive battery with an exceptionally long lifetime and offers the potential to significantly decrease the costs of production. Flow batteries store energy in liquid solutions in external tanks - the bigger the tanks, the more energy they store. Flow batteries are a promising storage solution for renewable, intermittent energy like wind and solar but today's flow batteries often suffer degraded energy storage capacity after many charge-discharge cycles. The Harvard team was able to engineer a battery that loses only one percent of its capacity per 1000 cycles. "Lithium ion batteries don't even survive 1000 complete charge/discharge cycles," said [researcher Michael] Aziz. "Because we were able to dissolve the electrolytes in neutral water, this is a long-lasting battery that you could put in your basement," said [researcher Roy] Gordon. "If it spilled on the floor, it wouldn't eat the concrete and since the medium is noncorrosive, you can use cheaper materials to build the components of the batteries, like the tanks and pumps." The Department of Energy (DOE) has set a goal of building a battery that can store energy for less than $100 per kilowatt-hour. "If you can get anywhere near this cost target then you change the world," said Aziz.
Note: For more along these lines, see concise summaries of deeply revealing energy innovation news articles from reliable major media sources.
---
World's Largest Marine Reserve Created Off Antarctica
October 22, 2016, National Geographic
http://news.nationalgeographic.com/2016/10/ross-sea-marine-protected-area-antarctica/
A remote and largely pristine stretch of ocean off Antarctica received international protection on Friday, becoming the world's largest marine reserve as a broad coalition of countries came together to protect 598,000 square miles of water. The new marine protected area in the Ross Sea was created by a unanimous decision of the international body that oversees the waters around Antarctica - the Commission for the Conservation of Antarctic Marine Living Resources - and was announced at the commission's annual meeting in Tasmania. The commission comprises 24 countries, including the United States, and the European Union. South of New Zealand and deep in the Southern (or Antarctic) Ocean, the 1.9 million square-mile Ross Sea is sometimes called the "Last Ocean" because it is largely untouched by humans. Its nutrient-rich waters are the most productive in the Antarctic, leading to huge plankton and krill blooms that support vast numbers of fish, seals, penguins, and whales.Some 16,000 species are thought to call the Ross Sea home, many of them uniquely adapted to the cold environment. A 2011 study in the journal Biological Conservation called the Ross Sea "the least altered marine ecosystem on Earth," citing intact communities of emperor and Adelie penguins, crabeater seals, orcas, and minke whales. Environmental groups and several countries had pushed for protections for the Ross Sea for decades.
Note: Explore a treasure trove of concise summaries of incredibly inspiring news articles which will inspire you to make a difference.
---
Vitamin D pills 'could stop colds or flu'
February 16, 2017, BBC News
http://www.bbc.com/news/health-38988982
Vitamin D supplements could spare more than three million people from colds or flu in the UK each year, researchers claim. The sunshine vitamin is vital for healthy bones, but also has a role in the immune system. The analysis, published in the British Medical Journal, argues food should be fortified with the vitamin. The immune system uses vitamin D to make antimicrobial weapons that puncture holes in bacteria and viruses. But as vitamin D is made in the skin while out in the sun, many people have low levels during winter. The researchers pooled data on 11,321 people from 25 separate trials to try to get a definitive answer. The team at Queen Mary University of London (QMUL) looked at respiratory tract infections - which covers a wide range of illnesses from a sniffle to flu to pneumonia. Overall, the study said one person would be spared infection for every 33 taking vitamin D supplements. That is more effective than flu vaccination, which needs to treat 40 to prevent one case. There were greater benefits for those taking pills daily or weekly - rather than in monthly super-doses - and in people who were deficient in the first place. One of the researchers, Prof Adrian Martineau, said: "Assuming a UK population of 65 million, and that 70% have at least one acute respiratory infection each year, then daily or weekly vitamin D supplements will mean 3.25 million fewer people would get at least one acute respiratory infection a year."
Note: Explore a treasure trove of concise summaries of incredibly inspiring news articles which will inspire you to make a difference.
---
Hero rats sniff (and snuff) out landmines and TB
September 26, 2014, CNN News
http://www.cnn.com/2014/09/26/world/africa/hero-rats-sniff-out-landmines-and-tb/
Traditionally, you wouldn't gift someone a rat. Tanzania-based NGO Apopo, however, thinks rats make excellent gifts. So much so that they've launched an adopt-a-rat program, which allows participants to sponsor the animal. Despite the creatures' reputation for thieving and spreading disease, [Apopo's founder Bart] Weetjens has proven that rats can ... save lives. Apopo's rats have actually saved thousands. They are highly trained to sniff out land mines and detect tuberculosis - two scourges that have had a tremendously negative impact across the African continent. And his rats are fast. A single rat can clear 200 square feet in an hour (done manually, the same area would take 50 hours to clear). A TB-detection rat can evaluate 50 samples in eight minutes (almost a day's work for a lab technician). In 2006, Weetjens started testing his "hero rats," as he dubs them, on the mine fields in Mozambique, a country that at that time was one of the worst affected by landmines, thanks mainly to a civil war that ended in 1992. Since then, Apopo has cleared the country of 6,693 landmines, 29,934 small arms and ammunition, and 1,087 bombs. Mozambique is on track to be free of landmines by the year's end. In 2005, the World Health Organization (WHO) declared a TB crisis in Africa. It's a problem Weetjens realized he could address with his sniffer rats. So far, they've analyzed over 260,000 samples from health clinics in Dar es Salaam. They are cheap to train, cheaper to procure, and plentiful.
Note: Explore a treasure trove of concise summaries of incredibly inspiring news articles which will inspire you to make a difference.
---
Note: For summaries of the latest news articles covering deep politics and censored news, click here. For summaries of the most important news articles ever along these lines, click here.
Don't miss our treasure trove of inspiring resources
Kindly support this work of love: Donate here
Explore the mind and heart expanding websites managed by the nonprofit PEERS network:
Subscribe to the PEERS email list of inspiration and education (one email per week). Or subscribe to the list of news and research on deep politics (one email every few days).