55,000 Kids Reforesting the Planet, Prison Inmates Train Puppies, Businessman Sponsored 200 Refugees
Inspiring News Articles
May 19, 2017
Hey awesome friends,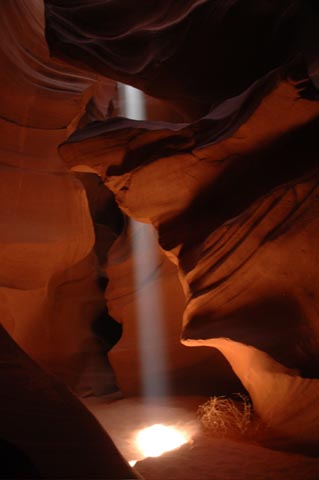 Explore below key excerpts of inspiring news articles with great information on a young German's successful recruitment of 55,000 kids to reforest the planet by planting one trillion trees, the incredible success of a prison program where inmates train puppies for use as leader dogs for the blind, the Canadian businessman who put up CA$1.5m of his own money and organized his community to sponsor the immigration of more than 200 Syrian refugees to Canada, and more.
Each inspiring excerpt is taken verbatim from the media website listed at the link provided. If any link fails, click here. The key sentences are highlighted in case you just want to skim. Please spread the inspiration and have a great one!
With sacred love and warm wishes,
Fred Burks for the PEERS websites
Special note: Watch an inspiring five-minute video on how one financial planner transformed his entire firm with silence. Read an engaging interview by OpEdNews with PEERS founder Fred Burks. Check out an inspiring article titled "10 of the Most Powerful All-Natural Antibiotics Known to Man." Watch a fun, 2-minute video of a guy who took a selfie a day from age 12 to 21.
Quote of the Week: "There is evil cast around us, but it's love that wrote the play." ~~ David Wilcox in his song "Show Me the Way."
---
Teenager Is on Track to Plant a Trillion Trees
March 7, 2017, National Geographic
http://news.nationalgeographic.com/2017/03/felix-finkbeiner-plant-for-the-planet...
Children are not often invited to speak to the United Nations General Assembly. But there stood Felix Finkbeiner ... with a somber question about climate change. "We children know adults know the challenges and they know the solutions," he said. "We don't know why there is so little action." At the time ... Finkbeiner was four years into leading a remarkable environmental cause that has since expanded into a global network of children activists working [to reforest] the planet. Today, Finkbeiner is 19 - and Plant-for-the-Planet, the environmental group he founded, together with the UN's Billion Tree campaign, has planted more than 14 billion trees in more than 130 nations. The group has also pushed the planting goal upward to one trillion trees - 150 for every person on the Earth. The organization also prompted the first scientific, full-scale global tree count, which is now aiding NASA in an ongoing study of forests' abilities to store carbon dioxide. In many ways, Finkbeiner has done more than any other activist to recruit youth to the climate change movement. Plant-for-the-Planet now has an army of 55,000 "climate justice ambassadors," who have ... become climate activists in their home communities. Most of them are between the ages nine and 12. Meanwhile, he'll keep giving speeches. "It is in our own self-interest to get children to act," he says. "At the same time, I don't think we can give up on this generation of adults. All we can do is push them in the right direction."
Note: Watch this incredible young leader boldly address the United Nations.
---
Prisoners give back, train puppies to guide blind, deaf
September 5, 2016, The Detroit News (Detroit's leading newspaper)
http://www.detroitnews.com/story/news/local/macomb-county/2016/09/05/prisoners...
Nico is one of 11 puppies in the Leader Dogs for the Blind Prison Puppies program, trained by 23 inmates at the Macomb Correctional Facility in New Haven. At the ... all-male prison, it's common to see inmates toting puppies on leashes through the grounds, eating in the Chow Hall with a lab or golden retriever by their side and passing time with a four-legged cellmate, who takes up a share of the 8-foot-by-11-foot space. "He's with us 24/7," said [Mario] Carines, who's raising Nico with teammate James Fuson. "The puppy is a blessing," he said, explaining that since the dogs arrived last summer, the morale of both the inmates and staff has improved. "Seeing animals around when the program first began, guys couldn't believe it. I hadn't seen a dog in 22 years," he said. Prison Puppies started in 2002. Leader Dog coordinators noticed a difference in the success rate. Up to 60 percent of puppies raised in prisons become leader dogs, assisting the blind or deaf; the graduation rate of puppies outside prisons is about 45 percent. "Many of our dogs raised in correctional facilities go on to ... have long-term successful working careers as guide dogs," said [program coordinator] Melissa Spooner. Prison Puppies is a "win-win-win," Spooner said, since it benefits the recipient, Leader Dog and 108 inmates in the voluntary year-long program. In fact, the Bureau of Justice Statistics found only 17 percent of inmates in Prison Puppies return to prison after being released. The national recidivism rate is about 50 percent.
Note: Watch an inspiring short video of this inspiring program.
---
The Canadian businessman who sponsored 200 refugees
January 9, 2017, BBC News
http://www.bbc.com/news/world-us-canada-38473532
Jim Estill was growing frustrated. Over the summer of 2015, the business executive from the ... Ontario town of Guelph watched the Syrian refugee crisis unfold. "I didn't think people were doing enough things fast enough," he says. So Estill ... devised a plan. He would put up CA$1.5m (US$1.1m/£910,000) of his own money to bring over 50 refugee families to Canada, and co-ordinate a community-wide effort to help settle them into their new life. Canada allows private citizens ... to directly sponsor refugees by providing newcomers with basic material needs. But Estill was looking to make a big impact, quickly. So he brought together 10 different faith-based organisations that were already looking at ways to help those affected by the Syrian civil war. Sara Sayyed remembers the night her husband, president of the Muslim Society of Guelph, came back from that meeting and told her about Estill's plan. "I was completely floored. I said: 'Let's get involved in this.'" In November 2015, the local Guelph paper published an article about the plan. It was translated into Arabic and spread around the Middle East. "People started emailing us directly from Turkey, from Lebanon, from within Syria, saying: 'Can you help us?'" says Sayyed. By December 2016, 47 of 58 families had arrived in Guelph. Many newcomers were having difficulty finding work because they lacked experience or English language skills. So [Estill] launched a program that provides Syrian refugees with jobs ... along with regular English lessons.
Note: Watch an inspiring two-minute video on this most generous man.
---
Iceland is beating teenage substance abuse
February 3, 2017, CBC News (Canada's public broadcasting system)
http://www.cbc.ca/news/canada/british-columbia/iceland-teenage-substance-abuse...
Icelandic teenagers are saying no to drugs by getting high on life. For the last 20 years, the island country has seen a dramatic decrease in adolescent drug and alcohol abuse after the federal government made a concerted effort to offer teens a more natural high. The multifaceted approach includes state-sponsored recreational activities and after-school programs meant to enhance family ties and community bonds. [Dr. Harvey Milkman, the psychologist behind Iceland's strategy], says the results have been exceptional. Since 1998, for example, the number of 15- to 16-year-olds that self-reported to have been drunk within the last 30 days dropped from 43 to 5 per cent. In 1992, Milkman and his team opened up their laboratory, Project Self-Discovery, in Denver. The program used art, music, dance, poetry, and nature activities to reduce stress in lieu of drugs and alcohol. Once teens embraced these natural highs, their risk of drug use decreased dramatically. At the same time, rates of teenage substance use were exceptionally high in Iceland. Following Milkman's success in Denver, the Icelandic government reached out to him to put his research into practice on a national scale. Over the last 20 years, Milkman's research has helped inform what's now known as the Iceland approach. "The whole country of Iceland kind of bought into that idea of creating opportunities for the kids to feel good without taking drugs," [said Milkman].
Note: Explore a treasure trove of concise summaries of incredibly inspiring news articles which will inspire you to make a difference.
---
College courses without textbooks? These schools are giving it a shot
June 15, 2016, Washington Post
https://www.washingtonpost.com/news/grade-point/wp/2016/06/15/college-courses...
A community college reform group has selected a handful of schools in Virginia and Maryland to develop degree programs using open-source materials in place of textbooks, an initiative that could save students as much as $1,300 a year. Such open educational resources - created using open licenses that let students download or print materials for free - have gained popularity as the price of print textbooks have skyrocketed, but courses that use the materials remain a novelty in higher education. Achieving the Dream, an education advocacy group based in Silver Spring, Md., aims to change that by offering $9.8 million in grants to support the development of open-source degree programs at 38 colleges in 13 states. Officials at Achieving the Dream say there are enough open-source materials to replace textbooks in all required courses for degrees in business administration, general education, computer science and social science. The initiative will [benefit] at least 76,000 students. The schools will turn the material into a digital library for public consumption. Print textbook prices have climbed 82 percent in the past decade, [and] can account for a third of the costs community college students encounter.
Note: Explore a treasure trove of concise summaries of incredibly inspiring news articles which will inspire you to make a difference.
---
Upworthy's Quest to Engineer Optimism for an Anxious Age
May 1, 2017, Wired
https://www.wired.com/2017/05/upworthys-quest-engineer-optimism-anxious-age/
The world finds itself in an age saturated with anxiety - at least, that's the sense created by the daily deluge of news portraying a grim present of economic hardship, global tensions, terrorism, and political upheaval. The five-year-old site Upworthy doesn't want you to see the world that way. In March of 2012, Eli Pariser - one of the leaders of the activist group MoveOn - and Peter Koechley - also of MoveOn and an editor at The Onion - launched Upworthy with several million dollars of seed money and a surfeit of hope. It was and is a bold attempt at reframing what constitutes news. Fear and anger are the currency of the media realm. Upworthy seeks to upend that formula and focus instead not on what is going wrong but on what might go right. Upworthy ... insists that stories "can make the world a better place" and engage people in a way that makes them want to do something instead of tuning out. On the numbers, Upworthy has 11 million subscribers, 20 million unique visitors to its website, and more important, substantial community engagement through its main distribution platform, Facebook. For those of you who think Upworthy has faded, Facebook's own research ... demonstrates that the site and its stories have some of the highest community engagement of any Facebook page, behind Fox News but ahead of CNN. The site's audience is surprisingly diverse in terms of politics and geography. Its experiment seems to be more one of tone: positive encouragement rather than inflammatory antagonism.
Note: Explore a treasure trove of concise summaries of incredibly inspiring news articles which will inspire you to make a difference.
---
Full tilt: giant offshore wind farm opens in North Sea
May 8, 2017, The Guardian (One of the UK's leading newspapers)
https://www.theguardian.com/environment/2017/may/09/full-tilt-giant-offshore-wind...
Dutch officials have opened what is being billed as one of the world's largest offshore wind farms, with 150 turbines spinning far out in the North Sea. Over the next 15 years the Gemini windpark ... will meet the energy needs of about 1.5 million people. At full tilt the windpark has a generating capacity of 600 megawatts and will help supply 785,000 Dutch households with renewable energy, according to the company. "We are now officially in the operational stage," the company's managing director Matthias Haag said, celebrating the completion of a project first conceived in 2010. The €2.8bn ($3bn) project is a collaboration between the Canadian independent renewable energy company Northland Power, wind turbine manufacturer Siemens Wind Power, Dutch maritime contractor Van Oord and waste processing company HVC. Gemini would contribute about 13% of the country's total renewable energy supply and about 25% of its wind power. The Netherlands remains dependant on fossil fuels which still make up about 95% of its energy supply, according to a 2016 report from the ministry of economics affairs. The Dutch government has committed to ensuring 14% of its energy comes from renewable sources such as wind and solar power by 2020, and 16% by 2023, with the aim of being carbon neutral by 2050. Gemini "is seen as a stepping stone" in the Netherlands and has "shown that a very large project can be built on time, and in a very safe environment", Haag said.
Note: Explore a treasure trove of concise summaries of incredibly inspiring news articles which will inspire you to make a difference.
---
Giving thanks
November 22, 2016, Washington Post
https://www.washingtonpost.com/blogs/right-turn/wp/2016/11/22/giving-thanks...
Global poverty is in decline. Jim Pethokoukis writes, "Over the past 30 years, the share of our fellow humans living in extreme poverty has decreased to 21% from 52%. That's a billion fewer people in extreme poverty. An extraordinary achievement." People are living longer. The World Health Organization reports, "Global average life expectancy increased by 5 years between 2000 and 2015, the fastest increase since the 1960s. Those gains reverse declines during the 1990s. The 2000-2015 increase was greatest in the WHO African Region, where life expectancy increased by 9.4 years to 60 years." Americans are extraordinarily charitable. The National Center for Charitable Statistics found, "Giving by individuals makes up the vast majority of contributions received by nonprofit organizations. Individual giving amounted to $258.51 billion in 2014, an increase of 7.1 percent in current dollars from 2013. This accounts for 72 percent of all contributions received in 2014." We are becoming less violent. You'd never know it from listening to politicians or the media, but it is provably true. Psychologist Steven Pinker, author of "The Better Angels of Our Nature," in an interview this year explained: "I looked at homicide, looked at war, looked at genocide, looked at terrorism. And in all cases, the long-term historical trend, though there are ups and downs ... is absolutely downward. The rate of violent crime in United States has fallen by more than half in just a decade. The rate of death in war fell by a factor of 100 over a span of 25 years."
Note: Explore a treasure trove of concise summaries of incredibly inspiring news articles which will inspire you to make a difference.
---
The Placebo Effect Can Mend Your Broken Heart, Study Suggests
April 26, 2017, Huffington Post
http://www.huffingtonpost.com/entry/how-to-get-over-a-breakup-according-to-science...
A new study suggests the best way to get over a breakup is to fake it until you make it. Simply believing you're doing something positive to get over your ex can influence brain regions associated with emotional regulation and lessen the pain you're feeling. Remaining open to the possibility that what you're doing could potentially make you feel better works like a placebo. [Researchers at the University of Colorado Boulder] studied 40 young people who'd experienced an unwanted breakup in the past six months. The participants were asked to bring in two photos: one of their ex and one of a close friend. Inside a functional magnetic resonance imaging (fMRI) machine, the heartbroken parties were shown images of their exes and asked to reflect on the breakup. Then they saw the images of their friend (the control variable). They were also given a jolt of physical pain (a hot stimulus on their left forearm). As these stimuli were alternately repeated ... the fMRI machine tracked activity in the brain. Similar areas of the brain lit up during both emotional pain ... and physical pain - suggesting that the heartache you feel after a breakup is very real. The subjects were [then] given a nasal spray. Half were told the spray was a "powerful analgesic effective in reducing emotional pain," while the rest were told it was merely a saline solution. [After experiencing] the same painful stimuli as before ... the placebo group felt less physical and emotional pain, [and] there was reduced activity in the areas of the brain associated with social rejection.
Note: Explore a treasure trove of concise summaries of incredibly inspiring news articles which will inspire you to make a difference.
---
Ontario to try giving poor a basic income
April 24, 2017, BBC News
http://www.bbc.com/news/world-us-canada-39675442
Canada's largest province is experimenting with giving poor people a basic income with no strings attached. The three-year study will test whether this basic income is better than current social welfare programmes. Randomly selected participants living in three communities in Ontario will be given at least C$16,989 ($12,600, £9,850) a year to live on. Ontario Premier Kathleen Wynne said it is time to be "bold" in figuring out how to help society's most vulnerable. Ontario is not the only one trying this policy out. Finland recently launched its own trial in January, and the Scottish government has expressed interest. The idea is popular with both progressives and libertarians alike because it has the potential to reduce poverty and cut out red tape. Ontario's pilot project will roll out in Hamilton and Thunder Bay this spring, and Lindsay this fall. The program will cost C$50m a year, and will include 4,000 households from across those three communities. Participants must have lived in one of the areas for over a year, be between 18-64 and be living on a lower income. Single adults will be given a yearly income of C$16,989, while couples will earn C$24,027, minus 50% of any income earned from a job. By allowing people to keep part of their earnings, the government hopes people will be encouraged to work and not rely solely on assistance. "It's not an extravagant sum by any means," Wynne said, noting that many people who are struggling in the province are employed part-time and need additional assistance to make ends meet.
Note: Explore a treasure trove of concise summaries of incredibly inspiring news articles which will inspire you to make a difference.
---
U.S. meeting on ocean conservation nets $5.3 billion in pledges
September 16, 2016, Reuters
http://www.reuters.com/article/us-environment-oceans-pledges-idUSKCN11M24T
International participants at a high-level conference on the world's oceans pledged more than $5.3 billion for conservation and designated vast areas as protected waters, U.S. Secretary of State John Kerry said on Friday. More than 90 countries took part in the two-day conference, the third of its kind, in an effort to galvanize attention to the dangers that pollution, climate change and over-fishing may pose to the world's oceans. More than 1.3 million square miles (3.4 million square km) gained protected designation. The United States and more than 20 countries joined on Thursday at the conference to create 40 marine sanctuaries around the world to protect the oceans. They limit commercial fishing, oil exploration and other activities that affect ocean ecosystems. President Barack Obama also designated the first U.S. marine reserve in the Atlantic Ocean: 4,913 square miles (12,724 square km) known for underwater mountains and canyons off the coast of New England. The announcement was part of more than 136 new initiatives unveiled during the event. Kerry, speaking to a Georgetown University audience on Friday as part of the conference, stressed the health of the world's oceans for national security and global stability. "This is life and death. This is national security. It is international security," he said, saying nearly 50 percent of the world depends on food from the ocean and 12 percent of the world's work force relies on the ocean for their livelihood.
Note: Explore a treasure trove of concise summaries of incredibly inspiring news articles which will inspire you to make a difference.
---
Marijuana may be a miracle treatment for children with autism
April 25, 2017, USA Today
https://www.usatoday.com/story/news/world/2017/04/25/marijuana-pot-treatment...
When Noa Shulman came home from school, her mother, Yael, sat her down to eat, then spoon-fed her mashed sweet potatoes - mixed with cannabis oil. Noa is part of the first clinical trial in the world to test the benefits of medicinal marijuana for young people with autism, a potential breakthrough. There is anecdotal evidence that marijuana's main non-psychoactive compound - cannabidiol or CBD - helps children in ways no other medication has. Now this first-of-its-kind scientific study is trying to determine if the link is real. Israel is ...one of just three countries with a government-sponsored medical cannabis program, along with Canada and the Netherlands. Conducting cannabis research is also less expensive here and easier under Israeli laws, particularly compared to the United States. Autism is one of the fastest-growing developmental disorders, affecting 1 in 68 children in the United States. Only two medications have been approved in the United States by the Food and Drug Administration to treat the symptoms of autism. Both are antipsychotic drugs that are not always effective and carry serious side effects. Adi Aran, the pediatric neurologist leading the study, said nearly all the participants previously took antipsychotics and nearly half responded negatively. Anecdotal reports of autistic children who benefited from cannabis ... led Aran to pursue more scientific testing. After seeing positive results in 70 of his autistic patients in an observational study, Aran said, "OK we need to do a clinical trial."
Note: Dozens of studies have found evidence that CBD can treat epilepsy as well as a range of other illnesses. While more people are arrested in the US for marijuana use than for all violent crimes combined and the US federal government continues to regard non-psychoactive CBD as a dangerous drug, the UK government recently announced it will regulate CBD as medicine. For more along these lines, see concise summaries of deeply revealing health news articles from reliable major media sources.
---
For First Time Since 1800s, Britain Goes a Day Without Burning Coal for Electricity
April 21, 2017, New York Times
https://www.nytimes.com/2017/04/21/world/europe/britain-burning-coal-electricity...
Friday was the first full day since the height of the Industrial Revolution that Britain did not burn coal to generate electricity. Coal powered Britain into the industrial age and into the 21st century, contributing greatly to the "pea souper" fogs that were thought for decades to be a natural phenomenon of the British climate. For many living in the mining towns up and down the country, it was not just the backbone of the economy but a way of life. But the industry has been in decline for some time. The last deep coal mine closed in December 2015, though open cast mining has continued. Reducing the world's reliance on coal and increasing the use of renewable energy sources like solar and wind power have long been part of proposals to prevent the worst consequences of climate change. Now on a path to phase out coal-fired power generation altogether by 2025, Britain, also the home of the first steam engine, is currently closing coal plants and stepping up generation from cleaner natural gas and renewables, like wind and solar. Some countries have already left coal behind in power generation. In Switzerland, Belgium and Norway, "every day is a coal-free day," Carlos Fernández Alvarez, a coal analyst at the International Energy Agency in Paris, pointed out. In the United States, where coal still accounts for about 30 percent of power generation, Vermont and Idaho are the only coal-free states, and California is close behind, he said.
Note: In the US, the solar power industry now employs more workers than the coal, oil and natural gas industries combined.
---
Cycling to work can cut cancer and heart disease, says study
April 20, 2017, BBC News
http://www.bbc.com/news/health-39641122
Want to live longer? Reduce your risk of cancer? And heart disease? Then cycle to work, say scientists. The biggest study into the issue linked using two wheels with a halving of the risk of cancer and heart disease. The five-year study of 250,000 UK commuters also showed walking had some benefits over sitting on public transport or taking the car. The ... study compared people who had an "active" commute with those who were mostly stationary. Overall, 2,430 of those studied died, 3,748 were diagnosed with cancer and 1,110 had heart problems. But, during the course of the study, regular cycling cut the risk of death from any cause by 41%, the incidence of cancer by 45% and heart disease by 46%. The cyclists clocked an average of 30 miles per week, but the further they cycled the greater the health boon. Walking cut the odds of developing heart disease but the benefit was mostly for people walking more than six miles per week. "This is really clear evidence that people who commute in an active way, particularly by cycling, were at lower risk," Dr Jason Gill, from the University of Glasgow, told the BBC News website. People who combined cycling and public transport in their commute also showed health benefits. Clare Hyde from Cancer Research UK said: "This study helps to highlight the potential benefits of building activity into your everyday life. "You don't need to join a gym or run the marathon. "Anything that gets you a bit hot and out of breath ... can help make a difference."
Note: This study was published in the British Medical Journal. Explore a treasure trove of concise summaries of incredibly inspiring news articles which will inspire you to make a difference.
---
Note: For summaries of the latest news articles covering deep politics and censored news, click here. For summaries of the most important news articles ever along these lines, click here.
Don't miss our treasure trove of inspiring resources
Kindly support this work of love: Donate here
Explore the mind and heart expanding websites managed by the nonprofit PEERS network:
Subscribe to the PEERS email list of inspiration and education (one email per week). Or subscribe to the list of news and research on deep politics (one email every few days).