The Man Who Saved the World, Denmark Schools Teach Empathy, A Neo-Nazi's Big Change
Inspiring News Articles
October 13, 2017
Hey awesome friends,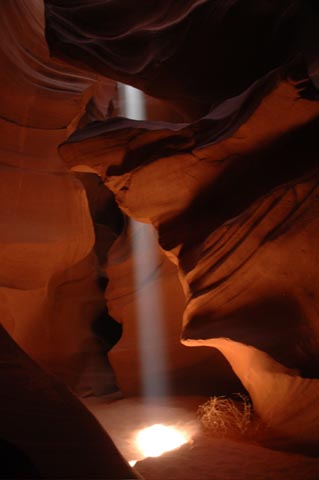 Explore below key excerpts of inspiring news articles with great information on a man named Stanislav Petrov who 'saved the world' by preventing nuclear war in 1983, Denmark's teaching of empathy alongside standard academic subjects, a former neo-Nazi's removal of his swastika tattoos after his black social worker completely changed his views about white supremacy, and more.
Each inspiring excerpt is taken verbatim from the media website listed at the link provided. If any link fails, click here. The key sentences are highlighted in case you just want to skim. Please spread the inspiration and have a great one!
With sacred love and warm wishes,
Fred Burks for the PEERS websites
Special note: If you like watching people do wild things at crazy heights, check out a dizzying video this guy climbing a 1,500 TV tower.
Quote of the week: "It's not what happens to you that matters, it's what you do with it." ~~ W. Mitchell, Inspirational Speaker
---
'The man who saved the world' died and the world didn't notice — Who was Stanislav Petrov?
September 18, 2017, Atlanta Journal-Constitution
http://www.ajc.com/news/world/the-man-who-saved-the-world-died-and-the-world...
One September morning in 1983, Lt. Col. Stanislav Petrov, a 44-year-old commanding officer with the Soviet Union's Air Defense Forces, saved the world from erupting into nuclear war. Petrov died on May 19 ... at his home in the Moscow suburb of Fryazino. According to the New York Times, he lived at his Fryazino home alone on a pension. How did Petrov "save the world?" On Sept. 26, 1983, Oko (the Soviet Union's early-warning satellite system for nuclear attack) detected that the United States had launched five ballistic missiles, all headed toward the USSR. But as the alarms went off and screens flashing the word "LAUNCH" lit up, Petrov, who was just a few hours into his shift as duty officer at command center Serpukhov-15, remained calm. "For 15 seconds, we were in a state of shock," he told The Washington Post in 1999. Petrov's gut feeling ... led him to believe the launch reports were probably false. "When people start a war, they don't start it with only five missiles," he remembered thinking. He said his decision to stand down ... was "at best, a '50-50' guess." And, as Wired Magazine put it in 2007, "he hoped to hell he was right." That gut feeling and Petrov's calm, common-sense analysis saved the world from potential catastrophe. The satellite that signaled the false alarm had picked up the sun's reflection atop the clouds, mistaking it for a missile launch. After the classified incident became public ... Petrov went on to earn the German Media Prize in 2012 (other GMP winners include Nelson Mandela, Dalai Lama and Kofi Anan).
Note: Explore a treasure trove of concise summaries of incredibly inspiring news articles which will inspire you to make a difference.
---
Reading, writing and empathy: How Denmark is a leader in teaching social skills
September 15, 2017, Christian Science Monitor
https://www.csmonitor.com/World/Europe/2017/0915/Reading-writing-and-empathy...
The importance of empathy as a character trait is garnering increased attention in an age of rapid technological change. In Denmark, empathy has long been a part of the zeitgeist of the nation, taught and valued everywhere, from preschools to corporate suites. By many measures, Denmark ... excels at instilling emotional well-being. Still, Denmark is facing challenges that would sound familiar to American educators. At the Hedegårdenes school ... one-third of the 400 students, from the first year of school through the ninth year, come from immigrant backgrounds, and another third from what administrators call troubled homes. As a result, says Thomas Brinch, vice principal, "the work with empathy is more important than ever. The kids need to treat each other with respect no matter where they are from, what their religion is." Schools see empathy as a way to deal with another challenge as well: the saturation of social media. In the classroom of Ida Nielsen, a fifth-year teacher at the Hedegårdenes school ... the class has drawn up social media user guidelines together and is now discussing what they mean in practice. One of the first rules sounds simple enough: Don't say anything mean. But it leads one boy to question if that just applies to people, or whether they may make negative statements about not liking longer school hours. Such discussions are crucial, says Ms. Nielsen, when asked about the pressures to devote time to academic learning during the day. "This is their lives," she says.
Note: Explore a treasure trove of concise summaries of incredibly inspiring news articles which will inspire you to make a difference.
---
Man removes Nazi swastika tattoos after unlikely friendship
September 25, 2017, ABC News
http://abcnews.go.com/US/man-removes-nazi-swastika-tattoos-friendship/story...
Colorado resident Michael Kent recently sat down at a tattoo parlor in Colorado Springs to have his swastikas covered up. Kent, a former neo-Nazi, credits an African-American parole officer named Tiffany Whittier with helping him to see beyond skin color and changing his views about white supremacy. "If it wasn't for her I would have seeped back into it," said Kent. "I look at her as family." Whittier, 45, even inspired Kent, 38, to take down the Nazi flags he had hanging in his living room and replace them with smiley faces. "I'm not here to judge him. That's not my job to judge. My job is to be that positive person in someone's life," Whittier said. Redemption Ink, a national non-profit that offers free removals of hate-related tattoos, helped connect Kent with Fallen Heroes Tattoo in Colorado to begin the 15-hour process of covering his swastikas. The sterile environment is new to Kent who had his previous ink work done in prison. "I've never, never, never been inside of a tattoo shop getting a professional tattoo," he said. Kent believes the painful process will help him move forward after spending years as a member of a violent skinhead group based in Arizona. As a father of two young children, Kent also hopes his children will see the world differently. "I don't want my kids to live the life I lived and live with hate," said Kent. "I want my kids to know me for who I am now—a good father, a hard worker, and a good provider."
Note: Explore a treasure trove of concise summaries of incredibly inspiring news articles which will inspire you to make a difference.
---
You don't usually hear this word at a rally
September 23, 2017, CNN News
http://www.cnn.com/2017/09/23/opinions/you-dont-hear-this-at-a-rally-costello...
All you need is love. Love is all you need. I'm singing that old Beatles song in my head and trying to wrap my mind around a beautiful love-fueled relationship between members of Black Lives Matter and the most passionate Trump supporters. That word - love - came up in a conversation with Hawk Newsome, who represents Black Lives Matter of Greater New York. "At some point, we're going to have to talk to the other side," he told me. And realize, he added, sometimes the situation calls for "words, for love, for compassion, as opposed to words of anger." He realized that smack in the middle of hundreds of pro-Trumpers at the Mother of All Rallies event ... in Washington, DC. As Newsome and his fellow activists waded through the mostly white crowd, ready to do battle, something totally radical happened. A Trump supporter, speaking from a makeshift stage, invited him to speak. "We're going to give you two minutes of our platform to put your message out," the Trump supporter told Newsome. "Whether they disagree or agree with your message is irrelevant. It's the fact you have a right to have the message." "This was a first-time occurrence," [Newsome said]. "It was hostile before we were invited on that stage." But, when he took the stage and started shouting his beliefs and found that some in the crowd actually listened, that word popped into his head - love. It's a small thing, which shines the light on what we already know - love and compassion go a long way. We just have to listen to that song in our heads.
Note: Explore a treasure trove of concise summaries of incredibly inspiring news articles which will inspire you to make a difference.
---
Wind power is now cheaper than nuclear – the energy revolution is happening
September 26, 2017, The Guardian (One of the UK's leading newspapers)
https://www.theguardian.com/commentisfree/2017/sep/26/offshore-wind-power...
In March I went to see Henrik Poulsen, the boss of Dong Energy, in Copenhagen. Dong stands for Danish oil and natural gas. It was, like Shell and BP, involved in fossil fuel exploration and production. But in less than a decade it has become an 85% offshore wind company, and is divesting its coal, oil and gas interests. By 2023, Dong Energy will be very close to zero carbon. That is a pretty staggering transformation in a very short space of time. Talking to Poulsen made me realise that we were on the cusp of a quiet revolution. From being the most expensive form of renewable energy, offshore wind was fast becoming the cheapest form of large-scale, low-carbon generation bar none. As Poulsen said: "When you go 10 years into the future and you look back, I think we will look at these years, 2016, 2017, 2018, as the inflection point. I think we'll look back and say wow ... Something happened for wind and solar energy during those years that completely changed the dynamic." But he also said that "without the UK government and what they have done for the past five or six years, we wouldn't have been where we are today. I'm glad to see that it's paying off." There's a pleasing symmetry in fighting climate change, a truly enormous problem that remains invisible to most people in the UK, with offshore wind, an equivalently huge and equally invisible solution.
Note: Explore a treasure trove of concise summaries of incredibly inspiring news articles which will inspire you to make a difference.
---
Saudi Arabia to let women drive at last
September 27, 2017, CNN News
http://www.cnn.com/2017/09/26/politics/saudi-arabia-woman-drive/
Saudi Arabia is easing restrictions on women driving, finally allowing almost half its population to get behind the wheel. A royal decree has been issued that will allow women in the country to drive, the Saudi Foreign ministry said Tuesday. The government will have until June 24, 2018, to implement the new decree. Manal al-Sharif, one of the women behind the Women2Drive campaign, celebrated the victory by posting a photo on Twitter of herself behind the wheel of a car. Sharif, who now lives in Australia, was jailed in Saudi Arabia 2011 after posting a video on YouTube of herself, wearing a black headscarf and sunglasses, driving a car. The act provoked death threats and spurred her to start the campaign. Liesl Gerntholtz, executive director of the Women's Rights Division at Human Rights Watch, told CNN while it was a "very important step" there was still a long way to go for Saudi women. "This prohibition on driving is just one in a vast series of laws and policies which prevent women from doing many things," she said. "The guardianship rule stops women from making every decision in her life without the assistance of a male relative, even if that relative is her 7-year-old son. The Kingdom of Saudi Arabia follows a strict form of Wahhabi Islam that bans the mixing of sexes at public events and places numerous curbs on women. These restrictions are enforced by religious police.
Note: The kingdom of Saudi Arabia is one of the strongest allies of the US, yet it is also about the most backward country in the world on women's rights. And it is a dictatorship by monarchy. Why isn't there more reporting on this? For more along these lines, see concise summaries of deeply revealing civil liberties news articles from reliable major media sources.
---
Love Little Free Libraries? These People Didn't Stop at Books
September 27, 2017, Yes! Magazine
http://www.yesmagazine.org/issues/just-transition/love-little-free-libraries...
From seed banks to free food pantries, the little library movement is taking off in neighborhoods across the country. Audrey Barbakoff ... wanted a place for people to share and donate vegetable, flower, and herb seeds. Barbakoff, who works as a librarian on Bainbridge Island, Washington, thought that the public library was the perfect place to house a seed library. In 2014, the group and the library staff teamed up to build a seed shed right behind the Bainbridge branch. Residents bring their seeds to the library and the staff organize, label, and store them in the shed where people are free to take what they need. In March, Holly Dyck ... decided to host a clothes swap on campus. Her idea caught on with more than 50 students who gathered in a student lounge to swap clothes that had rarely or never been worn. Darla Bradish ... heard about the Little Free Library movement and imagined a similar concept, but with food. "I see the need for little free food pantries in my community," Bradish says. "It's hard for some people ... to get to the local food bank, so I thought why not place little food pantries in the neighborhoods." Bradish got her program, Kitsap Neighborhood Little Free Pantries, approved by her county's public health district and set up the first two little pantries. The success of her project led to the local corrections department offering to build her more pantry boxes. "One guy got his paycheck, but couldn't cash it until the next day," she says. "So, he came to one of the pantries to find out what he was going to eat for dinner."
Note: Explore a treasure trove of concise summaries of incredibly inspiring news articles which will inspire you to make a difference.
---
New Marine Parks Protect 290,000 Square Miles of Ocean
October 4, 2017, National Geographic
http://news.nationalgeographic.com/2017/10/niue-chile-marine-parks-ocean...
The countries of Chile and Niue just made a huge splash in the world of ocean conservation. Niue, a tiny South Pacific island nation with a population of roughly 1,600, has turned 40 percent of its exclusive economic zone into a marine park, and Chile added two new marine parks where fishing and all other extractive activities are banned. Together, the three new parks protect some 290,000 square miles of ocean - an area more than twice the size of Germany. The two countries will announce their new marine protected areas (MPAs) at the Our Ocean conference. The Niue reserve ... protects 49,000 square miles of ocean - more than 30 square miles for each man, woman, and child living on the island today. Like the similarly small Cook Islands, which have protected more than 700,000 square miles of ocean, Niue currently lacks representation in the UN. "It is no small feat for a small-island developing state to make such a tremendous and tangible contribution to ocean conservation," says Brendon Pasisi, director of the Niue Ocean Wide (NOW) project. On the other side of the Pacific, Chile has unveiled two new reserves that protect 240,000 square miles of ocean from fishing and all other extractive activities - a combined area nearly the size of France. "Chile is a fishing country, and most fisheries there are fully exploited ... but this government has realized that there is no future of fisheries without significant protection," says National Geographic Explorer-in-Residence Enric Sala.
Note: Explore a treasure trove of concise summaries of incredibly inspiring news articles which will inspire you to make a difference.
---
Google shows off wireless headphones that it says can translate languages on the fly
October 4, 2017, CNBC News
https://www.cnbc.com/2017/10/04/google-translation-earbuds-google-pixel-buds...
Google released a line of new products on Wednesday, including its first pair of premium wireless headphones, which can support live translation between languages. When the Google Pixel Buds are paired with a new handset, the Google Pixel 2, the earbuds can tap into Google Assistant, Google's artificially intelligent voice-activated product. In addition to the translation of 40 languages, Google Assistant can also alert users to notifications, send texts and give directions. The translation feature can be conjured by saying "help me speak French," or any other language. "It's an incredible application of Google Translate powered by machine learning - it's like having a personal translator by your side," [Google product manager Juston] Payne said. Payne and another Google employee demonstrated a conversation between someone speaking Swedish and another person responding in English. During the demonstration, one employee, speaking Swedish, had Pixel Buds and the Pixel phone. When the phone was addressed in English, the earbuds translated the phrase into Swedish in her ear. The Swedish speaker then spoke back in Swedish through the earbuds by pressing on the right bud to summon Google Assistant. Google Assistant translated that Swedish reply back into an English phrase, which was played through the phone's speakers so the English speaker could hear.
Note: Watch a demonstration of this new translation assistant in action at the link above. Explore a treasure trove of concise summaries of incredibly inspiring news articles which will inspire you to make a difference.
---
Note: For summaries of the latest news articles covering deep politics and censored news, click here. For summaries of the most important news articles ever along these lines, click here.
Don't miss our treasure trove of inspiring resources
Kindly support this work of love: Donate here
Explore the mind and heart expanding websites managed by the nonprofit PEERS network:
Subscribe to the PEERS email list of inspiration and education (one email per week). Or subscribe to the list of news and research on deep politics (one email every few days).