Microloans Reduce Inequality, Courageous Truckers Save Lives, Canada Saves Rainforests
Inspiring News Articles
April 14, 2016
Hey awesome friends,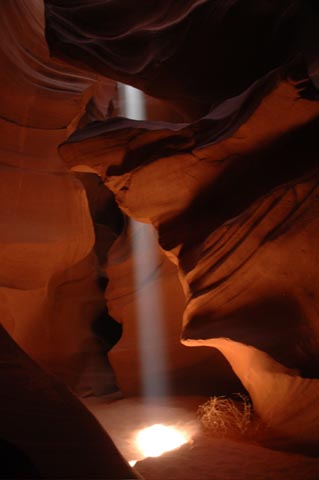 Explore below key excerpts of inspiring news articles with great information on Nobel Peace Prize winner Muhammad Yunus' use of microloans to reduce inequality, how US truckers are working to curb sex trafficking, the historic deal to protect a Canadian rainforest from industrial exploitation, and more.
Each inspiring excerpt is taken verbatim from the media website listed at the link provided. If any link fails, click here. The key sentences are highlighted in case you just want to skim. Please spread the inspiration and have a great one!
With sacred love and warm wishes,
Fred Burks for the PEERS websites
Special note: For those interested in powerful healing affects possible with psilocybin, the documentary "A New Understanding: The Science of Psilocybin" can be accessed for a small fee on this webpage.
Quote of the Week: It is a good thing to look down at the tide pools, then up to the stars, then back to the tide pools again. ~~ John Steinbeck
---
'We are all entrepreneurs': Muhammad Yunus on changing the world, one microloan at a time
March 28, 2017, The Guardian (One of the UK's leading newspapers)
https://www.theguardian.com/sustainable-business/2017/mar/29/we-are-all...
Muhammad Yunus, the Bangladeshi economist, microfinancing pioneer and founder of the grassroots Grameen Bank, has not been resting on his laurels since wining the Nobel peace prize in 2006. The idea behind his multi award-winning idea of microcredit is that everyone is a natural entrepreneur. "Human beings are not born to work for anybody else," he says. "For millions of years that we were on the planet, we never worked for anybody. We are go-getters. So this is our tradition. There are roughly 160 million people all over the world in microcredit, mostly women. And they have proven one very important thing: that we are all entrepreneurs. Illiterate rural women in the villages ... take tiny little loans - $30, $40 - and they turn themselves into successful entrepreneurs." In the mid 70s, as a young economics professor, Yunus experimented with lending a mere $27 to 42 women in the village ... near his university. Banks would not lend to the poor ... and moneylenders charged extortionate rates. His experiment was a success, and he began to develop ... the Grameen Bank. The Grameen Bank today has nine million borrowers, 97% of them women. "They own the bank. It is a bank owned by poor women," he says. "The repayment rate is 99.6%, and it has never fallen below that in our eight years of experience." Part of his expansion into rich countries includes a program in the US: 19 branches in 11 cities, including eight in New York.
Note: Learn more about the inspiring microcredit movement helping to reduce inequality while securing financial returns for investors.
---
Truckers Take The Wheel In Effort To Halt Sex Trafficking
July 13, 2016, NPR
http://www.npr.org/2016/07/13/484801054/truckers-take-the-wheel-in-effort-to-halt...
Sex trafficking wasn't a major concern in the early 1980s, when Beth Jacobs was a teenager. If you were a prostitute, the thinking went, it was your choice. Jacobs thought that too ... until [a] violent pimp forced [her] to work as a sex slave. The awareness of sex trafficking has changed a lot since then. Just last year, an old motor home parked at a truck stop caught the eye of trucker Kevin Kimmel. "I saw a guy go in it," Kimmel says. "And then I saw what I thought was a young girl peek out and be abruptly pulled back from the window." Kimmel called the police - and ended weeks of ... forced prostitution for the victim. Kylla Lanier says that Kimmel's actions "epitomizes the mission" of her group, Truckers Against Trafficking. She founded the group with her mother and three sisters a few years ago. "Trafficking happens everywhere," Lanier says. "It's happening in homes, in conference centers, at schools, casinos, truck stops, hotels, motels, everywhere. You know, it's an everywhere problem, but truckers happen to be everywhere." And these days TAT stickers, wallet cards and posters - showing a phone number for a sex trafficking hotline - are becoming ubiquitous in the trucking industry. TAT teaches drivers to try to spot sullen, hopeless-looking children, teens and young adults. Jacobs managed to escape her life of forced prostitution. Now she counsels other survivors and works with TAT. Calls to the hotline [promoted by TAT] have freed hundreds of trafficking victims.
Note: Watch this inspiring video to see how these truckers are saving lives.
---
Historic deal to protect Canada rainforest from logging
February 1, 2016, Reuters
http://www.reuters.com/article/us-canada-environment-rainforest-idUSKCN0VA2NC
British Columbia on Monday unveiled a historic agreement to protect a massive swath of rainforest along its coastline, having reached a deal that marries the interests of First Nations, the logging industry and environmentalists after a decade of often-tense negotiations. Under the agreement, about 85 percent of forest within the Great Bear Rainforest would be protected. The Great Bear Rainforest is one of the world's largest temperate rainforests and the habitat of the Spirit Bear, a rare subspecies of the black bear with white fur and claws. It is also home to 26 Aboriginal groups, known as First Nations. The Great Bear rainforest ... covers 6.4 million hectares of the province's coast. More than half its surface is forest, including 2.3 million hectares of old growth. In the 1990s, frustrated over what they saw as destructive forestry practices ... First Nations partnered with environmentalists to fight back against logging companies, blockading roads and protesting. By the early 2000s, environmental groups and industry players ... had started talks. At the same time, the government began negotiating with the Coastal First Nations. The final agreements [come] nearly two years after a landmark Supreme Court decision that granted title to a vast swath of British Columbia's interior to the Tsilhqot'in First Nations, who had gone to court to stop logging in their traditional lands. That decision has bolstered First Nations across the province, who now have a legal precedent for fighting development.
Note: Explore a treasure trove of concise summaries of incredibly inspiring news articles which will inspire you to make a difference.
---
Tony Robbins says this daily habit makes him successful
March 30, 2017, CNBC
http://www.cnbc.com/2017/03/30/tony-robbins-says-this-daily-habit-makes-him...
Tony Robbins won't be jumping on the meditation craze any time soon. Instead, the energetic entrepreneur ... engages in a series of mindfulness and breathing exercises that he says "prime" him to be more grateful throughout the day. Simply put, "priming" is the concept that experiences, no matter how seemingly inconsequential, impact our perceptions of the world around us. If it's so easy to change the ways we see the world around us, Robbins wondered, why not prime ourselves to more readily experience gratitude? Robbins achieves this with a simple daily routine that he breaks into three three-minute segments: 1. He focuses on something very simple that makes him feel grateful, like the wind in his face or a child's smile. 2. He devotes three minutes to prayer. During this time he "sends energy" to his family, coworkers and others. 3. He completes "three to thrive," taking the final three minutes of his routine to identify three results he's committed to achieving. While he sometimes repeats a step or continues the routine for a longer period of time, the whole circuit takes less than 10 minutes - something, he says, that should be manageable for anyone in any phase of life or career. In addition to preparing him for the day, Robbins says setting aside a few minutes to focus on gratitude has long-term results as well. The two emotions that cause individuals to make poor investing or life choices are anger and fear. Gratitude can help alleviate the effects of both.
Note: Explore a treasure trove of concise summaries of incredibly inspiring news articles which will inspire you to make a difference.
---
Meet the Boy Who Believes He Was Lou Gehrig in a Past Life (His Mom Is Convinced, Too)
March 21, 2017, People Magazine
http://people.com/books/meet-the-boy-who-believes-he-was-lou-gehrig-in-a-past...
Cathy Byrd's 2-year-old son, Christian Haupt, was a baseball prodigy who spent countless hours pitching and hitting balls. In her new memoir, The Boy Who Knew Too Much, Byrd shares an ... improbable story that even she had trouble believing at first: She claims that Christian was the reincarnation of baseball legend Lou Gehrig, who played for the Yankees nearly a century ago. Byrd had not believed in reincarnation. But she says she began to explore it based on the statements Christian makes about Gehrig's life. Still too young to read, and not exposed to any baseball lore from his non-baseball-fan family, Byrd writes that Christian shared baseball history he could not possibly have known. When Christian sees a photo of Babe Ruth and Lou Gehrig, Byrd says that her son declared: "they didn't talk to each other." Byrd discovers it was true. "There was no reasonable explanation ... I found myself straddling the great divide between logic and intuition," writes Byrd, a practicing Catholic. "The concept of reincarnation was diametrically opposed to my rational thoughts and my religious beliefs, yet my heart was telling me not to ignore what Christian was ... trying to tell me." Byrd also seeks help along the way from [professor] Jim B. Tucker, M.D., author of Return to Life: Extraordinary Cases of Children Who Remember Past Lives. It was during a meeting with Tucker that Christian delivers the ... news that he chose Byrd to be his mother when she was born. When Tucker asks Christian when he picked Byrd, [he replied], "In the sky."
Note: Explore a treasure trove of concise summaries of incredibly inspiring news articles which will inspire you to make a difference.
---
All-black orchestra aims to widen music choices of African-Americans
March 19, 2017, Atlanta Journal-Constitution (A leading newspaper of Atlanta, Georgia)
http://www.ajc.com/lifestyles/all-black-orchestra-aims-widen-music-choices...
Orchestra Noir is an all-black orchestra founded by Atlanta resident Jason Ikeem Rodgers less than a year ago. Rodgers has worked with various orchestras in North America and Europe for years, receiving several awards. But the idea for Orchestra Noir didn't come while he was on a stage. It came ... while attending an Emerging 100 of Atlanta event with his now-fiancée. Rodgers began to reflect on the black middle class in Atlanta. "I was really shocked because being from the projects [in North Philly] and growing up rough, there was a different demographic here," he said. "At that moment ... I said we need an orchestra here in Atlanta that reflects that demographic." The group's website emphasizes they aren't striving to be a traditional orchestra. Instead Orchestra Noir strives to raise "the invisible curtain and [bring] classical music to diverse, younger audiences that is relevant and respectful of their community." "In orchestral music, sometimes we forget the heritage that goes into it. We forget that you can play R&B [and] hip-hop with an orchestra," Rodgers said. The orchestra has come a long way since launching with 25 musicians last March during a performance at Studio No. 7, now nearly double in size. A 44-piece orchestra will perform in concert alongside ... Bryan-Michael Cox on March 31. Cox, who has nine Grammys ... said he was looking for a way to blend his work as a songwriter, producer and DJ when the orchestra approached him with the idea to collaborate.
Note: Explore a treasure trove of concise summaries of incredibly inspiring news articles which will inspire you to make a difference.
---
UK breaks solar energy record on sunny March weekend
March 28, 2017, The Guardian (One of the UK's leading newspapers)
https://www.theguardian.com/environment/2017/mar/28/uk-solar-energy-march-electricity
Last weekend's sunny weather was not only good for beers, barbecues and bees, but also drove solar power to break a new UK record. For the first time ever, the amount of electricity demanded by homes and businesses in the afternoon on Saturday was lower than it was in the night, because solar panels on rooftops and in fields cut demand so much. National Grid, which runs the transmission network, described the moment as a "huge milestone". The company sees the solar power generated on the distribution networks – or local roads of the system – as reduced electricity demand. The sunshine meant that solar power produced six times more electricity than the country's coal-fired power stations on Saturday. Duncan Burt, who manages daily operations at National Grid, said: "Demand being lower in the afternoon than overnight really is turning the hard and fast rules of the past upside down." Electricity demand usually peaks around 4pm to 6pm at this time of year. The solar industry hailed the landmark. A spokeswoman for the Solar Trade Association said: "This milestone shows the balance of power is shifting, quite literally, away from the old centralised 'coal-by-wire' model into the hands of householders, businesses and communities all over the UK who want their own clean solar power." Solar power installations grew dramatically in 2014 and 2015. An independent report, commissioned by the STA, found the UK's power network could handle four times more solar capacity than there was today.
Note: Explore a treasure trove of concise summaries of incredibly inspiring news articles which will inspire you to make a difference.
---
Why Fair Trade Matters Even More in An Unequal World
March 30, 2017, Triple Pundit
http://www.triplepundit.com/2017/03/fair-trade-matters-even-unequal-world/
We live in a time of massive, unprecedented trade: Goods, information and money all flow across borders almost seamlessly (people, of course, are another matter). While this new era of trade has brought immense prosperity to many ... this transfer of commodities tends to benefit only a tiny sliver of the global population, and the trade system has yet to address this. Those who farm cocoa, palm oil, or soy profit little from global commodity prices or access to new markets – instead, they are often forced to sell for less or be forced out of the market. This applies to workers as well, such as the hundreds of thousands working on palm oil plantations in Indonesia, the majority of whom are contract laborers who see few benefits from the multibillion-dollar palm oil trade. The Fair Trade movement started as a response to this global trade paradigm that focused too much on profits and not people. Their goal was to tilt the balance toward farmers and workers, if even just a bit, ensuring they got a decent living. The Fair Trade model proved successful, but it still only operates at the margins. Those of us living in well-off communities can afford the higher premiums of Fair Trade coffee, chocolate and tea, but the vast majority of people ... cannot. This means that, despite the growth of Fair Trade, inequality is getting worse overall. Fair Trade needs to become more than a niche – it needs to grow into the norm, a true alternative. And all of us – the media, companies, and, yes, the 1 percent, all need to play our role.
Note: Explore a treasure trove of concise summaries of incredibly inspiring news articles which will inspire you to make a difference.
---
High Doses Of Vitamin C Could Help Treat Cancer Safely And Effectively, Study Suggests
March 31, 2017, Huffington Post
http://www.huffingtonpost.co.uk/entry/high-doses-of-vitamin-c-could-help-treat...
High doses of vitamin C injected into the blood stream could prove effective in treating cancer, according to new research. Scientists said vitamin C infusions, which were up to 1,000 times higher than recommended intake levels, selectively targeted tumour cells in cancer patients. This increased the rates of cell deaths and sensitised them to radiation and chemotherapy. The treatment also appeared to be safe, producing mild side effects such as frequent bathroom trips and a dry mouth. Eleven brain cancer patients were given three infusions of vitamin C a week for two months followed by a further two per week for seven months while receiving standard radiotherapy and chemotherapy. Tests showed that iron in their tumours reacted with the vitamin to form highly reactive and destructive "free radical" hydrogen peroxide molecules. The free radicals were thought to cause selective DNA damage in cancerous, but not healthy, cells. This in turn was expected to lead to enhanced cancer cell death as well as sensitisation to radiation and chemotherapy drugs. US researcher Dr Garry Buettner, from the University of Iowa, said: "This paper reveals a metabolic frailty in cancer cells that is based on their own production of oxidizing agents that allows us to utilise existing redox active compounds, like vitamin C, to sensitise cancer cells to radiation and chemotherapy." The safety study sets the stage for larger Phase II trials investigating whether high-dose vitamin C injections can extend the lifespan of cancer patients.
Note: This study was published in the journal Cancer Cell. For more along these lines, see concise summaries of deeply revealing news articles on promising cancer research.
---
Note: For summaries of the latest news articles covering deep politics and censored news, click here. For summaries of the most important news articles ever along these lines, click here.
Don't miss our treasure trove of inspiring resources
Kindly support this work of love: Donate here
Explore the mind and heart expanding websites managed by the nonprofit PEERS network:
Subscribe to the PEERS email list of inspiration and education (one email per week). Or subscribe to the list of news and research on deep politics (one email every few days).