Montreal's Homeless Beekeepers, Busting Africa Stereotypes, Norway Going Electric
Inspiring News Articles
July 14, 2017
Hey awesome friends,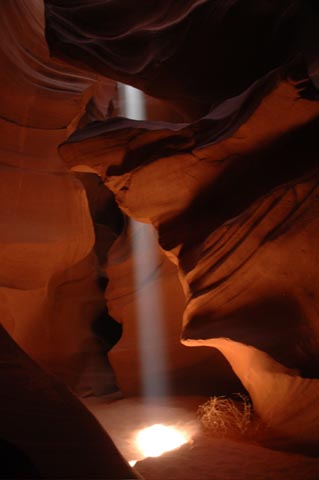 Explore below key excerpts of inspiring news articles with great information on a Montreal program helping homeless men become more sociable and confident through beekeeping, a project using beautiful photos to bust stereotypes of what everyday life across the continent of Africa looks like, Norway's success in replacing internal-combustion-powered cars with environmentally friendly alternatives, and more.
Each inspiring excerpt is taken verbatim from the media website listed at the link provided. If any link fails, click here. The key sentences are highlighted in case you just want to skim. Please spread the inspiration and have a great one!
With sacred love and warm wishes,
Fred Burks for the PEERS websites
Special note: Read an informative article on a transformative process called holotropic breathwork which has helped millions. Watch a very touching 12-minute video of a young man in search of his true parents.
Quote of the week: When the power of love overcomes the love of power, the world will know peace. ~~ Jimi Hendrix
---
'Amazing change' for Montreal homeless men taking part in urban beekeeping program
June 12, 2017, CNBC
http://www.cbc.ca/news/canada/montreal/accueil-bonneau-bee-homeless-program-1...
Helping homeless people in Montreal reintegrate into society by teaching them to care for bees may seem like an unusual approach, but organizers of the Accueil Bonneau honey program say it's been a real success story. "When they get to be hands on, they see that it's all about being confident and being at peace with the bees," said Geneviève Kieffer Després, director of communications and special projects. Accueil Bonneau, a local group that offers a drop-in day centre and variety of services for homeless men, partnered with Montreal urban beekeeping company Alvéole four years ago. Now the program, whose aim is to teach job skills and encourage social interaction, has 60 hives in seven locations across the city. "The most important thing is that it's not just a job. It's learning to do something you love and getting rewarded for it. That is something we want to teach," she said. The honey harvested from the hives is sold at various locations in the city, the proceeds of which help fund the program and provide a small fee for participants. Kieffer Després says that working with the bees teaches participants, homeless men aged 25 and up, to be calm, gentle and more comfortable with socializing. She recalls one example of a man who started out very shy interacting with the public at one of points of sale and eventually was able to come out of his shell. "We started selling honey at the beginning of October, and by November, he was the guy going up to people telling them, 'come see the stand, come try the honey.' Amazing change."
Note: Don't miss the pictures and video of this incredible program available at the link above.
---
Stunning Photos Bust Stereotypes Of What 'Everyday Africa' Looks Like
June 14, 2017, Huffington Post
http://www.huffingtonpost.com/entry/everyday-africa-instagram-photos_us...
An Instagram account seeks to counter misconceptions about people and countries in Africa by sharing gorgeous photos of everyday life on the continent. Everyday Africa, which started five years ago and now has about 340,000 followers, regularly publishes pictures from more than 30 photographers, most of whom are African themselves. Their work reflects a range of experiences on the continent: kids playing in a pool, young women taking selfies, people selling food at a street market. The project, largely directed at an American audience, aims to use photography to upend stereotypes about Africa ― namely that it is mainly a region of war, poverty and safaris ― and instead celebrate its rich diversity. "The way news functions is to focus on the extremes ― often it's the very negative," co-founder Peter DiCampo [said]. "The war and poverty parts are certainly present, but there's so much else." The project just released a book. Since 2013, DiCampo and others have visited more than 2,500 students in classrooms, mainly in Chicago and Washington, D.C., to teach kids about the Everyday Africa project and stereotypes in the media. Teachers then use their curriculum ― free to the public ― over several weeks to teach students about media and photography, and to have students do their own "everyday" projects. Everyday Africa is just one of many efforts ... to push back against stereotypes of the continent. The Twitter hashtag #TheAfricaTheMediaNeverShowsYou ... also sought to break [these] stereotypes.
Note: Don't miss the beautiful photos at the link above.
---
Half of all new cars in Norway are now electric or hybrid
July 15, 2017, The Independent
http://www.independent.co.uk/news/business/news/norway-half-new-cars-electric...
Norway said that electric or hybrid cars represented half of new registrations in the country so far in 2017, as Norway continues its trend towards becoming one of the most ecologically progressive countries in the world. According to figures from the Road Traffic Information Council (OFV) ... sales of electric cars accounted for 17.6 per cent of new vehicle registrations in January and hybrid cars accounted for 33.8 per cent, for a combined 51.4 per cent. Norway already has the highest per capita number of all-electric cars in the world. The milestone is also particularly significant as a large proportion of Norway's funds rely on the country's petroleum industry "This is a milestone on Norway's road to an electric car fleet," Climate and Environment minister Vidar Helgesen [said]. Last year, the government agreed on a proposal to ban the sale of new gasoline and diesel-powered car starting in 2025. It also aims to reduce carbon dioxide emissions of new cars to 85 grams per kilometre by 2020 - a goal it has almost achieved: the figure stood at 88 grams in February compared to 133 grams when the decision was taken five years ago. In December, Norway registered its 100,000th electric car. Norway has also become the first country in the world to commit to zero deforestation.
Note: Explore a treasure trove of concise summaries of incredibly inspiring news articles which will inspire you to make a difference.
---
Strong Progress for Paralyzed Patients After Stem Cell Therapy, Company Says
March 23, 2017, NPR (San Francisco affiliate)
https://ww2.kqed.org/futureofyou/2017/03/23/strong-stem-cell-therapy-results...
A small stem cell trial in which patients with severe spinal injuries appeared to make remarkable progress is still showing excellent results. One of the patients in the trial is 21-year-old Kris Boesen ... whose story we reported on last year. A car crash had left the Bakersfield, California native with three crushed vertebrae, almost no feeling below his neck, and a grim prognosis. Doctors believed he would live the rest of his life as a paraplegic. Enter stem cell therapy. Most treatments for serious spinal injuries concentrate on physical therapy to expand the range of the patient's remaining motor skills and to limit further injury, not to reverse the actual damage. But last April ... researchers injected Boesen with 10 million stem cells. By July, he had recovered use of his hands to the point where he could use a wheelchair, a computer and a cellphone, and could take care of most of his daily living needs. Boesen is not the only patient to have improved in the trial, according to Asterias Biotherapeutics, which is conducting the research. Six patients who were experiencing various levels of paralysis and were injected with the 10 million stem cell dose. In a Jan. 24 update, the company said five of those patients had improved. On Tuesday, Asterias issued a new update, announcing that the sixth patient in the cohort has experienced a similar improvement. Last week, at 11 months post-injection, the elder Boesen said Kris has continued to improve.
Note: Explore a treasure trove of concise summaries of incredibly inspiring news articles which will inspire you to make a difference.
---
Swiss Re shifts $130 bln investments to track ethical indices
July 6, 2017, CNBC/Reuters
http://www.cnbc.com/2017/07/06/reuters-america-swiss-re-shifts-130-bln...
Swiss Re is switching the entire $130 billion it holds in liquid assets to track ethical indices, the latest move towards principled investments by the insurance industry. The world's second-largest reinsurer ... said taking social and governance (ESG) criteria into account reduced the risk of losses especially for long term investors. "This is not only about doing good, we have done it because it makes economic sense," Swiss Re Chief Investment Officer Guido Fuerer told Reuters. Institutional investors are increasingly looking at how companies perform on environmental, social and governance-related issues, given the potential for poor behaviour to lead to a share price hit. A Bank of America Merrill Lynch Equity and Quant Strategy team last month said ESG-based investing reduced bankruptcy risks for U.S. stocks, while companies with the widest credit default swap spreads are the ones with the weakest ESG credentials, according to research by Hermes Investment Management. "The ultimate point is to put incentives to companies to become more sustainable," said Swiss Re's Fuerer. He said Swiss Re is the first insurer to base its whole portfolio on ethical principles, with portfolio managers being told to use MSCI's environmental, governance and social indices when making investment decisions. MSCI rates companies according to various ethical criteria, with the score combined with market capitalisation weight to create an index. Companies with a more ethical performance have a greater weight in the index.
Note: Explore a treasure trove of concise summaries of incredibly inspiring news articles which will inspire you to make a difference.
---
A former exec at Trader Joe's grows another kind of grocery store
June 23, 2017, Christian Science Monitor
https://www.csmonitor.com/World/Making-a-difference/2017/0623/A-former-exec...
[Dave] Rauch worked for 31 years at Trader Joe's, the last 14 as a president. He helped grow the small retail chain in California into a grocery store with a national presence. He retired in 2008. But Rauch wasn't really ready to call it quits. He started growing another food store – Daily Table, located in a low-income neighborhood of Boston. "I failed retirement," says Rauch, his eyes crinkling when he smiles. Since it opened two years ago, Daily Table has been a pioneer in its approach to food waste, food deserts, hunger, and obesity. It's a nonprofit grocery store, selling healthy food at bargain prices. The food that Daily Table sells is excess food – either donated by various organizations or bought at steep discounts from big-name companies looking to unload items that are close to their expiration dates. The items are resold at a fraction of retail prices – and yes, they still haven't reached their expiration dates. Daily Table looks like a Trader Joe's. [The store is filled with] stacks of organic cereal, produce piled high on display tables, and in a refrigerated section, precooked meals and fresh salads made on-site. As many as 49 million Americans are food insecure, says Rauch, citing a common statistic. The data have frustrated him. "We're one of the richest nations in the history of food production," he says. "It just seemed so incongruous to me." To get excess healthy food into the hands of those in need, Rauch searched for "inefficiencies in the system." He found them and channeled what he learned into Daily Table.
Note: Explore a treasure trove of concise summaries of incredibly inspiring news articles which will inspire you to make a difference.
---
This Organic Food Company Doesn't Discriminate Against Ex-Offenders—It Seeks Them Out
November 25, 2016, Yes!
http://www.yesmagazine.org/people-power/this-organic-food-company-doesnt...
Mike Miles hadn't had a stable job in years. This wasn't due to a poor work ethic. Because Miles had a criminal record, he was always cut loose when it came time to let staff go. "It was like walking on eggshells. You just never knew when you'd be gone," he recounted. After his release from prison in 2007, Miles struggled to find stability. It wasn't until October 2015 ... that a cousin told Miles about Lancaster Food Company, a local business that ... focuses on hiring formerly incarcerated people. Miles submitted an application. He got an interview. And, soon after that, he began a new job, encompassing everything from food production to maintenance, not to mention a livable wage of $15 an hour. He says it's the best job he's ever had. Miles' scenario is rare in Lancaster, where the poverty rate holds steady at 30 percent. This figure riled Charlie Crystle, Lancaster's co-founder and CEO. He believes that food production is a key way to "meet people where they are," referring to former offenders who may lack a high school or college degree. Lancaster produces products like bread and maple syrup, all of it USDA certified organic. Crystle says he wants to inspire other companies and entrepreneurs to rethink their current practices and ignite conversations around minimum wage and employment opportunities for everyone, including ex-offenders. Not one employee has quit. According to Mike Miles, having a steady job has given him new courage.
Note: Explore a treasure trove of concise summaries of incredibly inspiring news articles which will inspire you to make a difference.
---
Audacious sacrifice with incredible payoff: the purpose journey of REI
June 28, 2017, Daily Good
http://www.dailygood.org/story/1636/audacious-sacrifice-with-incredible-payoff...
On Friday 27th November 2015, REI did a remarkable thing. It closed the doors of all 143 of its retail stores, its headquarters and its two distribution centres. On this day, REI paid every one of its 12,000 employees to #OptOutside – to enjoy the great outdoors with friends and family – and invited all its customers and the entire American nation to join them. The most astonishing fact about the #OptOutside store closure was that it took place on Black Friday: the biggest shopping day of the year. Turning its back on millions of dollars' worth of sales, REI went ... against a cardinal rule of traditional business. Instead of cashing in on a one-day opportunity for inflated profits, it chose to act in a way that would best support its purpose – that of 'inspiring, educating and outfitting its members and the community for a lifetime of outdoor adventure and stewardship'. Here's how Jerry Stritzke, REI's president and CEO, explained the decision: "As a member-owned co-op, our definition of success goes beyond money. We think that Black Friday has gotten out of hand and so we are choosing to invest in helping people get outside with loved ones this holiday season, over spending it in the aisles." It was a risk for sure, but the payoff has been sensational. More than 1.4 million people responded to REI's invitation to #OptOutside, and 175 organisations – companies as well as non-profits – joined the movement. It was a response that showed not just tremendous levels of engagement, but engagement of the highest order.
Note: Explore a treasure trove of concise summaries of incredibly inspiring news articles which will inspire you to make a difference.
---
Note: For summaries of the latest news articles covering deep politics and censored news, click here. For summaries of the most important news articles ever along these lines, click here.
Don't miss our treasure trove of inspiring resources
Kindly support this work of love: Donate here
Explore the mind and heart expanding websites managed by the nonprofit PEERS network:
Subscribe to the PEERS email list of inspiration and education (one email per week). Or subscribe to the list of news and research on deep politics (one email every few days).