Breakthrough Probiotic for Newborn Health, Malala Going to Oxford, Seeds of Hope in Harlem
Inspiring News Articles
September 8, 2017
Hey wonderful friends,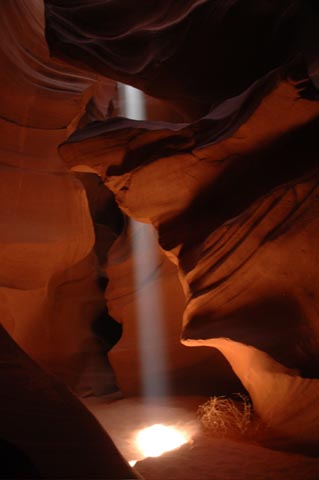 Explore below key excerpts of inspiring news articles with great information on the potential of a probiotic drug that costs just a dollar per dose to save the lives of hundreds of thousands of newborns each year, Nobel Prize winner Malala Yousafzai's acceptance into Oxford after her courageous struggle for equal education, the Harlem farms teaching kids how to grow and prepare healthy food, and more.
Each inspiring excerpt is taken verbatim from the media website listed at the link provided. If any link fails, click here. The key sentences are highlighted in case you just want to skim. Please spread the inspiration and have a great one!
With sacred love and warm wishes,
Fred Burks for the PEERS websites
Special note: Watch a great, three-minute video on how one courageous individual inspired a whole movement. Explore an excellent comparison of modern, postmodern and metamodern philosophies. Watch an inspiring BBC documentary showing deserts which have been miraculously transformed into productive environments.
Quote of the week: "There is a vitality, a life force, an energy ... that is translated through you into action. There is only one you in all time. This expression is unique. If you block your unique expression, it will never exist through any other medium. The world will not have it. It is not your business to determine how good it is. It is your business to keep it yours clearly and directly, to keep the channel open." ~~ Martha Graham
Video of the week: Watch an excellent TED Talk by Brene Brown on shame and vulnerability.
Financial note: At the start of every month, the amount we are in the red for the year jumps several thousand dollars. This is because that's when we add our expenses for the month (about $6,000) to the amount we are in the red. The red ink amount then gradually decreases over the course of the month as caring supporters like you make donations. Read more on this. Please help us to decrease our deficit by donating here.
---
Probiotic Bacteria Could Protect Newborns From Deadly Infection
August 16, 2017, NPR
http://www.npr.org/sections/goatsandsoda/2017/08/16/543920822/probiotic...
Scientists in the U.S. and India have found an inexpensive treatment that could possibly save hundreds of thousands of newborns each year. And it turns out, the secret weapon was sitting in Asian kitchens all along: probiotic bacteria that are common in kimchi, pickles and other fermented vegetables. Feeding babies the microbes dramatically reduces the risk newborns will develop sepsis, scientists report ... in the journal Nature. Sepsis is a top killer of newborns worldwide. Each year more than 600,000 babies die of the blood infections. "All the sudden the baby stops being active. It stops crying and breastfeeding," says Dr. Pinaki Panigrahi, a pediatrician ... who led the study. For the past 20 years, Panigrahi has been working on a way to prevent sepsis. The tricky part, Panigrahi says, was figuring out the best strain of bacteria to protect against sepsis. "We screened more than 280 strains," Panigrahi says. "So it was a very methodical process." In the end, the one that seemed the most promising was a strain of lactobacillus plantarum. So Panigrahi and his team decided to move forward with a large-scale study. They were shocked by how well the bacteria worked. Babies who ate the microbes for a week ... had a dramatic reduction in their risk of death and sepsis. They dropped by 40 percent, from 9 percent to 5.4 percent. But that's not all. The probiotic also warded off several other types of infections, including those in the lungs. Respiratory infections dropped by about 30 percent. A course of the probiotic costs about $1 per baby.
Note: Explore a treasure trove of concise summaries of incredibly inspiring news articles which will inspire you to make a difference.
---
Once Shot For Advocating For Girls' Education, Malala Is Going To Oxford
August 17, 2017, NPR
http://www.npr.org/sections/thetwo-way/2017/08/17/544191839/once-shot-for...
Malala Yousafzai was only 15 when she was shot by the Taliban in Pakistan for campaigning for the education of girls. Now, she has been accepted to Oxford, one of the world's elite universities. She is also the youngest-ever winner of the Nobel Peace Prize. She was co-laureate in 2014 with Kailish Satyarthi, an advocate for the rights of children in India. The Nobel committee cited their "struggle against the suppression of children and young people and for the right of all children to education." A little more than a month ago, Malala posted this on her last day of secondary school: "I enjoyed my school years and I am excited for my future. But I can't help thinking of the millions of girls around the world who won't complete their education. I was almost one of those girls." Her father, an educator, was determined she would go to school. But in 2007 Taliban militants took control of Swat and banned the education of girls. It was then that Malala began blogging for the BBC about life under Taliban domination. In 2011, Malala returned to school and began publicly advocating for girls' education. While she was going home from classes one day in 2012, a masked gunman boarded her school bus, asked for her by name, then shot her. She survived but was flown in critical condition to London for treatment. After multiple surgeries, she relocated with her family to Birmingham, England. In a speech before the United Nations on her 16th birthday, Malala urged other young women to take action. "If you want to see your future bright, you have to start working now and not wait for anyone else," she said.
Note: Learn more about this inspiring girl's fight for equal education on the Malala Fund website. Explore a treasure trove of concise summaries of incredibly inspiring news articles which will inspire you to make a difference.
---
Sowing seeds of hope in Harlem's children
August 10, 2017, CNN
http://www.cnn.com/2017/08/10/health/cnn-hero-tony-hillery-harlem-grown...
Six years ago, Tony Hillery was volunteering at a New York City public school in Harlem. In the lunchroom one day, he met a kindergartner who told him that tomatoes grew in the supermarket. "It was a real conversation, and she was adamant," he recalled. "And then I did an informal poll with the other students, and they agreed. They had no idea what is healthy food or where it comes from." Many students lived at or below the poverty line, he said, and lacked affordable, fresh food. But Hillery was shocked to find that many children couldn't properly identify vegetables. Across the street from the school was an abandoned community garden, and Hillery had an idea. He made a few calls, registered it with the city and turned it into what has become a thriving urban farm. "I got this big patch of dirt in the middle of Harlem, and I had never planted anything prior to then," he said. Today, his nonprofit, Harlem Grown, has 10 urban farms throughout the neighborhood. Hillery and his staff teach children how to grow food from seed to harvest and cook healthy meals using the fruits of their labor. Yet Hillery insists that urban farming is the hook to engage the youth. Then his group further enriches their lives through mentoring and exposure to higher education and possible career paths. "The whole world can come through this little farm," said Hillery, whose programs reach more than 4,000 young people a year. "Poverty is just lack of access. We bring that access and that opportunity here to them."
Note: Don't miss the video of this incredible project at the link above. Explore a treasure trove of concise summaries of incredibly inspiring news articles which will inspire you to make a difference.
---
Embracing your darker moods can actually make you feel better in the long run, psychologists find
August 10, 2017, Science Daily
https://www.sciencedaily.com/releases/2017/08/170810141729.htm
Pressure to feel upbeat can make you feel downbeat, while embracing your darker moods can actually make you feel better in the long run, according to new UC Berkeley research. "We found that people who habitually accept their negative emotions experience fewer negative emotions, which adds up to better psychological health," said study senior author Iris Mauss. "Maybe if you have an accepting attitude toward negative emotions, you're not giving them as much attention," Mauss said. "And perhaps, if you're constantly judging your emotions, the negativity can pile up." The study ... tested the link between emotional acceptance and psychological health in more than 1,300 adults. People who commonly resist acknowledging their darkest emotions, or judge them harshly, can end up feeling more psychologically stressed. By contrast, those who generally allow such bleak feelings as sadness, disappointment and resentment to run their course reported fewer mood disorder symptoms than those who critique them or push them away, even after six months. "It turns out that how we approach our own negative emotional reactions is really important for our overall well-being," said study lead author Brett Ford. "People who accept these emotions without judging or trying to change them are able to cope with their stress more successfully."
Note: Explore a treasure trove of concise summaries of incredibly inspiring news articles which will inspire you to make a difference.
---
Hints of Trigonometry on a 3,700-Year-Old Babylonian Tablet
August 29, 2017, New York Times
https://www.nytimes.com/2017/08/29/science/trigonometry-babylonian-tablet.html
Two Australian mathematicians assert that an ancient clay tablet was a tool for working out trigonometry problems, possibly adding to the many techniques that Babylonian mathematicians had mastered. "It's a trigonometric table, which is 3,000 years ahead of its time," said Daniel F. Mansfield of the University of New South Wales. Dr. Mansfield and his colleague Norman J. Wildberger reported their findings last week in the journal Historia Mathematica. The tablet, known as Plimpton 322, was discovered in the early 1900s in southern Iraq and ... contains 60 numbers organized into 15 rows and four columns. With all the publicity, the tablet has been put on display at [Columbia] University's Rare Book & Manuscript Library. Plimpton 322 has been dated to between 1822 and 1762 B.C. One of the columns on Plimpton 322 is just a numbering of the rows from 1 to 15. The other three columns are ... Pythagorean triples - sets of integers, or whole numbers, that satisfy the equation a2 + b2 = c2. That by itself was remarkable given that the Greek mathematician Pythagoras, for whom the triples were named, would not be born for another thousand years. "You don't make a trigonometric table by accident," Dr. Mansfield said. "Just having a list of Pythagorean triples doesn't help you much. That's just a list of numbers. But when you arrange it in such a way so that you can use any known ratio of a triangle to find the other sides of a triangle, then it becomes trigonometry. That's what we can use this fragment for."
Note: Explore a treasure trove of concise summaries of incredibly inspiring news articles which will inspire you to make a difference.
---
Kenya brings in world's toughest plastic bag ban: four years jail or $40,000 fine
August 28, 2017, The Guardian (One of the UK's leading newspapers)
https://www.theguardian.com/environment/2017/aug/28/kenya-brings-in-worlds...
Kenyans producing, selling or even using plastic bags will risk imprisonment of up to four years or fines of $40,000 (£31,000) from Monday, as the world's toughest law aimed at reducing plastic pollution came into effect. The east African nation joins more than 40 other countries that have banned, partly banned or taxed single use plastic bags, including China, France, Rwanda, and Italy. Many bags drift into the ocean, strangling turtles, suffocating seabirds and filling the stomachs of dolphins and whales with waste until they die of starvation. "If we continue like this, by 2050, we will have more plastic in the ocean than fish," said Habib El-Habr, an expert on marine litter working with the UN environment programme in Kenya. Plastic bags, which El-Habr says take between 500 to 1,000 years to break down, also enter the human food chain through fish and other animals. In Nairobi's slaughterhouses, some cows destined for human consumption had 20 bags removed from their stomachs. "This is something we didn't get 10 years ago but now it's almost on a daily basis," said county vet Mbuthi Kinyanjui as he watched men in bloodied white uniforms scoop sodden plastic bags from the stomachs of cow carcasses. Kenya's law allows police to go after anyone even carrying a plastic bag. But Judy Wakhungu, Kenya's environment minister, said enforcement would initially be directed at manufacturers and suppliers. It took Kenya three attempts over 10 years to finally pass the ban.
Note: Explore a treasure trove of concise summaries of incredibly inspiring news articles which will inspire you to make a difference.
---
Grandpa had a pension. This generation has cryptocurrency
August 18, 2017, The Independent (One of the UK's leading newspapers)
http://www.independent.co.uk/news/long_reads/grandpa-had-a-pension-this...
Most readers have probably heard of Bitcoin, the digital coin that dominates the cryptocurrency market. It has gained notice both because of its skyrocketing value (from less than a cent in early 2010 to around $2,600 currently). But do you know Ethereum, with a total value of coins in circulation of close to $20 billion? Then there are more than 800 lower-value and often creatively named coins among those listed on Coinmarketcap.com. After years as a niche market for technologically sophisticated anarchists and libertarians excited about a decentralised financial network not under government control, digital coins may be on the verge of going mainstream. Cryptocurrency has understandable appeal to millennials, who came of age during the 2008 financial crisis. "There's a low cost for entry, you don't pay a lot of fees and millennials are the most tech-savvy," said John Guarco, 22. Like most of the people interviewed for this article, [Guarco] asked that names of the coins he has invested in not be published. Unlike previous generations, many of these greenhorn investors don't have pensions, are mistrustful of saving money in mutual funds, and are fully accustomed to owning digital assets. As traditional paths to upper-middle-class stability are being blocked by debt, exorbitant housing costs and a shaky job market, these investors view cryptocurrency not only as a hedge against another stock market crash, but also as the most rational, and even utopian, means of investing their money.
Note: The media has given surprisingly little coverage to the huge gains of bitcoin and other digital currencies. If you had invested $1,000 in Bitcoin four years ago when the price was about $110 per coin, your investment would now be worth nearly $44,000, a whopping 40 times increase. The fact that the media is covering this so little suggests that the price may continue to rise as more people find out, though this is highly speculative and uncertain.
---
What Humpback Whales Can Teach Us About Compassion
August 18, 2017, Smithsonian.com
http://www.smithsonianmag.com/science-nature/what-humpback-whales-teach-us...
[Humpbacks whales] deliberately interfere with attacking killer whales to help others in distress. They don't just defend their own babies or close relatives. They intervene on behalf of other species - a gray whale calf with its mother, a seal hauled out on an ice floe, even an ocean sunfish. Humpbacks act to improve the welfare of others; the classic definition of altruism. Robert Pitman, a marine ecologist ... describes a pivotal encounter he witnessed in Antarctica in 2009. A group of killer whales washed a Weddell seal they were attacking off an ice floe. A pair of humpbacks ... inserted themselves into the action. One of the huge humpbacks rolled over on its back and the 180-kilogram seal was swept up onto its chest between the whale's massive flippers. And when the seal started slipping off, the humpback, according to Pitman, "gave the seal a gentle nudge with its flipper, back to the middle of its chest. Moments later, the seal scrambled off and swam to the safety of a nearby ice floe." Pitman started asking people to send him similar accounts. Soon he was poring through observations of 115 encounters between humpbacks and killer whales, recorded over 62 years. So are humpbacks compassionate? When I pose the ... question to Pitman he [responds], "When a human protects an imperiled individual of another species, we call it compassion. If a humpback whale does so, we call it instinct. But sometimes the distinction isn't all that clear."
Note: Learn more about the amazing world of marine mammals.
---
China's Clean Energy Ambition Floats on Abandoned Coal Mine
June 8, 2017, Bloomberg
https://www.bloomberg.com/news/articles/2017-06-08/china-s-clean-energy...
China's ambitions to dominate new energy technologies are unfolding at the site of an abandoned coal mine about 300 miles (483 kilometers) northwest of Shanghai. There, in Anhui province, Sungrow Power Supply Co. has built the world's largest floating solar farm with 166,000 panels on a lake created when a nearby mine collapsed. While not an entirely unique idea - similar facilities are working in Japan, the U.K. and Israel - the project's scale represents a step forward for China in shaping the future of energy. With plans to spend $360 billion on renewable energy by 2020, China is seeking to appear as a global leader on the environment, marking a contrast with U.S. President Donald Trump's rebuke of the Paris Agreement on climate change. "The Chinese are really investing in the research and development side of innovation," said Helen Clarkson, chief executive officer of The Climate Group, a non-governmental organization that works to promote clean energy technologies and policy. While Trump has said repeatedly he wants to stimulate fossil fuels and especially coal, China is funding a series of ground-breaking projects that generate power without pollution. Whether with massive floating solar farms like the one in Anhui, sprawling wind farms or ambitious plans to develop geothermal reserves, the world's most-populous nation is asserting itself as a powerhouse of clean-energy technology.
Note: Explore a treasure trove of concise summaries of incredibly inspiring news articles which will inspire you to make a difference.
---
Ecstasy could be 'breakthrough' therapy for soldiers, others suffering from PTSD
August 26, 2017, Washington Post
https://www.washingtonpost.com/national/health-science/ecstasy-could-be...
For Jon Lubecky, the scars on his wrists are a reminder of the years he spent in mental purgatory. He returned from an Army deployment in Iraq a broken man. He got every treatment offered by Veterans Affairs for post-traumatic stress disorder. But they didn't stop him from trying to kill himself - five times. Finally, he signed up for an experimental therapy and was given a little green capsule. The anguish stopped. Inside that pill was the compound MDMA, better known ... as ecstasy. That street drug is emerging as the most promising tool in years for the military's escalating PTSD epidemic. The MDMA program was created by a small group of psychedelic researchers who had toiled for years in the face of ridicule, funding shortages and skepticism. But the results have been so positive that this month the Food and Drug Administration deemed it a "breakthrough therapy" - setting it on a fast track for review and potential approval. Only two drugs are approved for treating PTSD: Zoloft and Paxil. Both have proved largely ineffective. By giving doses of MDMA at the beginning of three, eight-hour therapy sessions, researchers say they have helped chronic PTSD patients process and move past their traumas. In clinical trials with 107 patients closely monitored by the FDA, 61 percent reported major reductions in symptoms - to the point where they no longer fit the criteria for PTSD. Follow-up studies a year later found 67 percent no longer had PTSD.
Note: Read more about how MDMA has been found effective for treating PTSD in a therapeutic context. Articles like this suggest that the healing potentials of mind-altering drugs are gaining mainstream scientific credibility.
---
Note: For summaries of the latest news articles covering deep politics and censored news, click here. For summaries of the most important news articles ever along these lines, click here.
Don't miss our treasure trove of inspiring resources
Kindly support this work of love: Donate here
Explore the mind and heart expanding websites managed by the nonprofit PEERS network:
Subscribe to the PEERS email list of inspiration and education (one email per week). Or subscribe to the list of news and research on deep politics (one email every few days).