Psychic Brings News Anchor to Tears, New Device Heals With Single Touch, Mayor Poses as Homeless Man
Inspiring News Articles
August 25, 2017
Hey wonderful friends,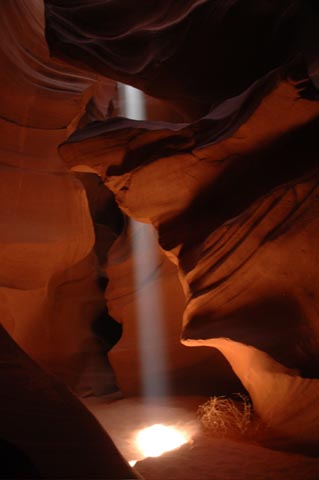 Explore below key excerpts of inspiring news articles with great information on a psychic medium's incredible skill in channeling the dead bringing tears to a news anchor, a new medical technology that can regenerate any damaged tissue by reprogramming skin cells, the Utah mayor who lived undercover in a homeless shelter to better understand the plight of Salt Lake City's least fortunate residents, and more.
Each inspiring excerpt is taken verbatim from the media website listed at the link provided. If any link fails, click here. The key sentences are highlighted in case you just want to skim. Please spread the inspiration and have a great one!
With sacred love and warm wishes,
Fred Burks for the PEERS websites
Special note: Don't miss the incredibly touching video of an amazing psychic converting two CBS News anchors that what he is doing is quite real. This six-minute video featuring an amazing six-year old boy with dwarfism will touch your heart and inspire you. An intriguing documentary shows that plants are much more like animals than you might think.
Quote of the week: "Love comes to those who still hope even though they've been disappointed, to those who still believe even though they've been betrayed, to those who still love even though they've been hurt before." ~ Anonymous
---
Renowned Psychic Medium Matt Fraser
April 26, 2016, CBS News (Tampa, Florida affiliate)
http://www.wtsp.com/entertainment/television/studio10/renowned-psychic-medium...
Matthew Fraser is an Internationally renowned psychic/medium and author of "The Secrets to Unlocking Your Psychic Ability". He has conducted thousands of readings around the world, reconnecting friends & family with the spirits of those who are no longer with us. His messages of hope, comfort and reassurance have touched the lives of all who meet him, making Matt one of the most gifted and genuine psychics living today. He was no different than any other child although he was born with "The Sight". As a child this extraordinary gift frightened him. He had kept his gift a secret for years, fearing that he would not be accepted. It wasn't until Matt looked deeper into his abilities, that he understood being a medium was his calling and life's mission. In the years that followed, Matt would become one of the world's most respected Psychics. Now, as an adult, Matt is doing just that. Through his sold out live events, to the his one-on-one sessions and books, Matt is on a personal mission to reconnect as many people as possible with their loved ones in Heaven. He has answered questions for thousands of people with his incredible psychic gift and has been a highly sought after guest appearing on major media outlets across the nation ... due to his uncanny abilities. Today Matt continues his mission not only to share his gift with others, but also to provide assistance within the community through various fundraisers and benefits.
Note: Don't miss the incredibly touching video at the link above of Matt convincing two CBS News anchors that what he is doing is quite real.
---
New device can heal with a single touch, and even repair brain injuries
August 7, 2017, USA Today
https://www.usatoday.com/story/news/nation-now/2017/08/07/miracle-device-can-heal...
A new device developed at The Ohio State University can start healing organs in a "fraction of a second," researchers say. The technology, known as Tissue Nanotransfection (TNT), has the potential to save the lives of car crash victims and even deployed soldiers injured on site. It's a dime-sized silicone chip that "injects genetic code into skin cells, turning those skin cells into other types of cells required for treating diseased conditions," according to a release. And, it not only works on skin cells, it can restore any type of tissue, Chandan Sen, director of the Center for Regenerative Medicine and Cell-Based Therapies, said. For example, the technology restored brain function in a mouse who suffered a stroke by growing brain cells on its skin. This is a breakthrough technology, because it's the first time cells have been reprogrammed in a live body. "This technology does not require a laboratory or hospital and can actually be executed in the field," Sen said. "It's less than 100 grams to carry and will have a long shelf life." It is awaiting FDA approval, but Sen, who has been working on this for four years, expects TNT will be tested on humans within the year. He says he's talking with Walter Reed National Medical Center now. "We are proposing the use of skin as an agricultural land where you can essentially grow any cell of interest," Sen said.
Note: Explore a treasure trove of concise summaries of incredibly inspiring news articles which will inspire you to make a difference.
---
Mayor Ben McAdams posed as a homeless person for 3 days and 2 nights. Here's what he saw
August 6, 2017, Salt Lake Tribune (One of Utah's leading newspapers)
http://www.sltrib.com/news/politics/2017/08/06/sl-co-mayor-ben-mcadams-posed-as...
The first piece of advice he got was "Don't take off your shoes." The second, "Don't go to the bathroom after dark." Though Salt Lake County Mayor Ben McAdams heeded both, it didn't make him feel any less vulnerable ... as he settled in for a night at the downtown Road Home homeless shelter. He'd visited the grim neighborhood before. He'd read about ... the homeless people unable to access welfare services. Experiencing it firsthand was different. "That was shocking to me." McAdams' stay at The Road Home - what he describes as a fact-finding mission - was part of three days and two nights he spent posing as a homeless person to gather information before recommending a new shelter location. During his three days experiencing life on the streets, McAdams said his time was consumed by solving two pressing needs: Where am I going to sleep? And where am I going to get food? "You have to plan your day around that," he said, realizing that leaves little energy left to search for jobs or housing. As he spoke with homeless people, listening to their stories and getting their input, McAdams bumped into a small family — a mom, dad and daughter — as they were leaving The Road Home. The little girl, nine years old, kept asking where they were going to sleep and what they were going to eat. The parents didn't know. The encounter reaffirmed for McAdams his top priority: moving families out of the shelter's harsh environment. That was accomplished July 15.
Note: Explore a treasure trove of concise summaries of incredibly inspiring news articles which will inspire you to make a difference.
---
Yoga can help improve symptoms of depression, study finds
August 7, 2017, The Independent (One of the UK's leading newspapers)
http://www.independent.co.uk/life-style/yoga-depression-symptoms-help-improve...
Scientists say that there is one form of exercise that could help improve low mood, anxiety and reduce stress - beating depression in some cases. At the 125th Annual Convention of the America Psychological Association, six presentations looked at studies which found yoga could have healing effects on people with depression of differing severities. One of the studies, conducted the San Francisco Veterans Affairs Medical Center, found that male veterans who took twice-weekly yoga glasses for eight weeks had fewer symptoms. Another study, by Alliant University in San Francisco, found women aged 25 to 45 who took part in twice-weekly Bikram aka hot yoga sessions over a period of eight weeks also had significantly reduced depression symptoms compared to those on a waiting list for classes. The studies, which covered a wide range of ages, occupations and genders all found that there was a positive correlation between practising yoga and lessening symptoms or feelings of depression. The researchers add that while this form of exercise is proven to help, it shouldn't replace traditional therapy completely. "We can only recommend yoga as a complementary approach, likely most effective in conjunction with standard approaches delivered by a licensed therapist," explains Hopkins. "There seems to be a lot of potential."
Note: Explore a treasure trove of concise summaries of incredibly inspiring news articles which will inspire you to make a difference.
---
88-year-old Saskatoon man makes thousands of socks for shelters
January 5, 2017, CBC News (Canada's public broadcasting system)
http://www.cbc.ca/news/canada/saskatoon/88-year-old-saskatoon-man-socks...
It started as a dare. Bob Rutherford's friend didn't believe the Saskatoon man could make a cheap knitting machine that worked really, really fast. That's when Rutherford got to work. The now 88-year-old used sewer tubing to put together two super-powered machines. "It could be knitting at 90 stitches a second," he proudly said. And the octogenarian has now finished making 10,000 pairs of socks with the machines for shelters in Saskatoon and across the country. How on earth did he do it? He puts it rather simply: "The wool comes in the door and I knit it." Rutherford started making the socks seven years ago. "When my wife passed away in 2010, I felt the loss that everybody feels and had nothing to do," said Rutherford. "[My son] said to me, 'If you want to help yourself, help somebody else.'" He made the knitting machines years earlier, but had never really put them into action. And so he got to work, knitting every week. He calls the living room operation "Socks by Bob." Rutherford emphasizes the socks aren't only his doing — he also has help of a few friends. The group includes 92-year-old Glynn Sully, 85-year-old George Slater and "youngster" Barney Sullivan. "He's a really young guy, 65 maybe," said Rutherford. "Very good company." Just in the last year, they've made more than 2,000 pairs of socks. It's the connection with the group that keeps Rutherford knitting. "I think everybody has to have this. I think people have to reach out and touch other people. And I can do this by touching the socks," said Rutherford.
Note: Don't miss the video of this creative and compassionate man's workshop in action at the link above. Explore a treasure trove of concise summaries of incredibly inspiring news articles which will inspire you to make a difference.
---
All slaughterhouses in England to have compulsory CCTV
August 11, 2017, The Guardian (One of the UK's leading newspapers)
https://www.theguardian.com/environment/2017/aug/11/all-slaughterhouses-in...
All slaughterhouses in England will be fitted with compulsory CCTV under plans to be unveiled on Friday by environment secretary Michael Gove, as part of a series of measures to bolster welfare standards and enforce laws against animal cruelty. The government will also raise standards for farm animals and domestic pets by modernising statutory animal welfare codes to reflect enhancements in medicines, technological advances and the latest research and advice from vets. The codes will remain enshrined in law and the first to be updated will cover chickens bred for meat. Animal welfare groups have been calling for compulsory cameras – backed by an independent monitoring system for years, while the Farm Animal Welfare Committee, British Veterinary Association, Food Standards Agency (FSA) and the RSPCA have also all backed slaughterhouse CCTV. Between 2009 and 2016, the animal welfare group Animal Aid secretly filmed inside 11 randomly chosen UK slaughterhouses. Their undercover researchers found clear evidence of cruelty and law-breaking in 10 of those 11. UK supermarkets have also backed compulsory CCTV, with the vast majority now insisting that their suppliers have it.
Note: Explore a treasure trove of concise summaries of incredibly inspiring news articles which will inspire you to make a difference.
---
The World's Biggest For-Profit College Company, Laureate Education, Raises $490 Million In Public Debut
February 1, 2017, Forbes
https://www.forbes.com/sites/laurengensler/2017/02/01/laureate-education...
The largest for-profit college company on the planet raised $490 million in its public debut on Wednesday. Laureate Education, an education juggernaut that is backed by big-name investors like Henry Kravis and Steve Cohen and counts Bill Clinton as its former honorary chancellor, listed its stock on the Nasdaq. The company, which operates colleges primarily outside the United States, is notable for being the first public benefit corporation to go public. That means it incorporated as a new type of company that seeks to balance an appetite for profits with the desire to positively impact society. This is in addition to its certification as a B Corp by the non-profit B Lab, along with 2,000 other companies like Patagonia and Warby Parker, most of whom have opted to stay private. By casting itself as part of the do-gooder crowd and having such a small presence in the U.S., Laureate has managed to distance itself from the nation's for-profit college sector, which received increased scrutiny under the Obama Administration. Corinthian College, for instance, declared bankruptcy and closed its campuses after regulators zeroed on its marketing practices and high loan default rates among students. Laureate and its proponents portray the company as one that is focused on expanding access to higher education in emerging markets to support a rapidly-growing middle class.
Note: Explore a treasure trove of concise summaries of incredibly inspiring news articles which will inspire you to make a difference.
---
GM is selling a $5,000 electric car in China
August 8, 2017, CNN News
http://money.cnn.com/2017/08/07/autos/gm-china-electric-car/?sr=twCNN080717gm...
General Motors will start selling a tiny electric car in China this week that will cost about $5,300 after national and local electric vehicle incentives. For that sort of price, the Baojun E100 is no Cadillac, of course. The two-seat car's wheelbase - the distance from the center of the front wheels to the center of the rear wheels - is just 63 inches. Prices for the car start at RMB 93,900, or about $14,000, before incentives. The E100, which is Baojun's first electric car, is powered by a single 39-horsepower electric motor and has a top speed of 62 miles an hour. The E100 can drive about 96 miles on a fully charged battery. Baojun is a mass-market car brand from General Motors' SAIC-GM-Wuling joint venture in China. It's China's eighth most popular car brand. More than 5,000 people have already registered to buy the first 200 vehicles, according to GM. Another 500 vehicles will be made available this week, and buyers will be chosen on a first-come-first-served basis, a GM spokesperson said. Sales will initially be limited to the Guanxi region of southern China, but GM plans to sell the car more widely in China. A GM spokesperson declined to say exactly how many it expects to sell. China is the largest automotive market in the world, and its government is making a big push for electric cars. Already, China accounts for 40% of all electric cars sold worldwide, according to the International Energy Agency.
Note: Explore a treasure trove of concise summaries of incredibly inspiring news articles which will inspire you to make a difference.
---
Note: For summaries of the latest news articles covering deep politics and censored news, click here. For summaries of the most important news articles ever along these lines, click here.
Don't miss our treasure trove of inspiring resources
Kindly support this work of love: Donate here
Explore the mind and heart expanding websites managed by the nonprofit PEERS network:
Subscribe to the PEERS email list of inspiration and education (one email per week). Or subscribe to the list of news and research on deep politics (one email every few days).