'Sixth Sense' Research, NASA Astronauts' UFO Stories, Meditation Treats PTSD
Inspiring News Articles
August 11, 2017
Hey awesome friends,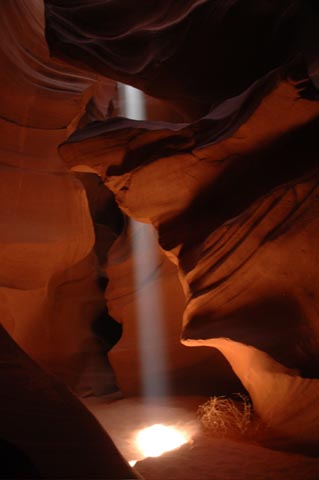 Explore below key excerpts of inspiring news articles with great information on new research being conducted by the US Navy into premonitions, intuition and other "sixth sense" phenomena, NASA astronauts' UFO stories and beliefs in extraterrestrial life, the successful use of meditation by war veterans to treat post-traumatic stress disorder, and more.
Each inspiring excerpt is taken verbatim from the media website listed at the link provided. If any link fails, click here. The key sentences are highlighted in case you just want to skim. Please spread the inspiration and have a great one!
With sacred love and warm wishes,
Fred Burks for the PEERS websites
Quote of the week: "Peace between countries must rest on the solid foundation of love between individuals. ~~ Mohandas K. Gandhi
---
The U.S. Military Believes People Have a Sixth Sense
April 3, 2017, Time Magazine
http://time.com/4721715/phenomena-annie-jacobsen/
In 2014, the Office of Naval Research embarked on a four-year, $3.85 million research program to explore the phenomena it calls premonition and intuition. "We have to understand what gives rise to this so-called 'sixth sense,' says Peter Squire, a program officer in ONR's Expeditionary Maneuver Warfare and Combating Terrorism department. Today's Navy scientists place less emphasis on trying to understand the phenomena theoretically and more on using technology to examine the mysterious process, which Navy scientists assure the public is not based on superstition. "If the researchers understand the process, there may be ways to accelerate it — and possibly spread the powers of intuition throughout military units," says Dr. Squire. Because of the stigma of ESP and PK, the nomenclature has changed, allowing the Defense Department to distance itself from its remote-viewing past. Under the Perceptual Training Systems and Tools banner, extrasensory perception has a new name in the modern era: "sensemaking." Since 1972, CIA and DoD research indicates that premonition, or precognition, appears to be weak in some, strong in others, and extraordinary in a rare few. Will the Navy's contemporary work on "sensemaking," the continuous effort to understand the connections among people, places, and events, finally unlock the mystery of ESP? Might technology available to today's defense scientists reveal hypotheses not available to scientists in an earlier age?
Note: The above was written by Annie Jacobson, journalist and author of the bestselling book, "Phenomena: The Secret History of the U.S. Government's Investigations into Extrasensory Perception and Psychokinesis." Learn more about government-sponsored research and work with ESP and remote viewing on this excellent web page.
---
Are Aliens Real? NASA Astronauts Share Their Experiences With Extraterrestrials
July 29, 2017, International Business Times
http://www.ibtimes.com/are-aliens-real-nasa-astronauts-share-their-experiences...
Several NASA astronauts believe extraterrestrials exist and have been in touch with humanity for a long period. Data cruncher and blogger Sam Monfort ... on Feb. 21 said the number of unidentified flying objects (UFOs) sightings is currently at an all-time high. According to Monfort's report, there have been 104,947 reported sightings on record over the past 100-plus years. He used information from the National UFO Reporting Center (NUFORC), which ... keeps careful logs of all UFO sightings worldwide. Astronauts such as Edgar Mitchell, Cady Coleman, Edwin Buzz Aldrin and Dr Brian O'Leary ... have claimed to have seen UFOs. In 1971, [Edgar] Mitchell became the sixth person to walk on the Moon, and the journey spiritually transformed his life. He was convinced after the journey to the Moon that "aliens have been observing us and have been here for some time." Mitchell once even claimed that "peace-loving" aliens had visited Earth to save humanity from nuclear war, and ... told Mirror Online that top-ranking military sources had spotted UFOs during weapons tests. He also said that strange crafts flying over missile bases at the White Sands facility have been spotted by military insiders. The facility is a government-owned rocket engine test site where the world's first ever nuclear bomb was detonated in 1945.
Note: Read and watch riveting testimony by numerous astronauts, generals, and other top officials with personal experience in a major UFO cover-up. Check out strong evidence in declassified FBI files that UFOs are quite real. For more along these lines, see concise summaries of deeply revealing UFO cover-up and disclosure news articles from reliable major media sources. Then explore the excellent, reliable resources provided in our UFO Information Center.
---
Vets Are Using Transcendental Meditation to Treat PTSD—With the Pentagon's Support
July 22, 2017, Mother Jones
http://www.motherjones.com/politics/2017/07/vets-are-using-transcendental...
Mary-Ann Rich rises at precisely 4:45 every morning. After feeding her cat, she ... sits for 20 minutes, motionless, her mind drifting far from the images of burned and blown up bodies that have haunted her for a decade. For the past four years, Rich has repeated this daily ritual to help heal her emotional scars from the 18 months she spent as an Army nurse in Iraq. After being diagnosed with post-traumatic stress disorder, she bounced from one treatment to another without much effect. Then she was introduced to Transcendental Meditation, or TM. She says that TM, more than any kind of therapy or pharmaceutical, has kept [the] horrors [of PTSD] at bay. Thousands of veterans ... have turned to TM to treat their PTSD - with blessing of the Pentagon and the Veterans Administration, which are struggling to treat the epidemic levels of PTSD and suicide among Iraq and Afghanistan vets. Aided by $30 million in grants from the Pentagon and the National Institutes of Health, [the nonprofit David Lynch Foundation] has worked ... to bring TM to vets and active-duty soldiers. TM practitioners receive a secret mantra - a meaningless word-sound - and repeat it to trigger a free-flowing 20-minute meditation twice a day. Colonel Brian Rees ... served as a doctor in Iraq and Afghanistan. TM's simplicity, Rees says, is uniquely suited to the job of treating PTSD. In 2011, he researched 33 different meditation techniques and found that TM had the greatest potential to bolster soldiers' resilience.
Note: Explore a treasure trove of concise summaries of incredibly inspiring news articles which will inspire you to make a difference.
---
Jordanian parliament moves to end 'marry the rapist' clause
August 1, 2017, Christian Science Monitor/Associated Press
https://www.csmonitor.com/World/Middle-East/2017/0801/Jordanian-parliament-moves...
The lower house of Jordan's parliament on Tuesday scrapped a provision in the kingdom's penal code that allowed a rapist to escape punishment if he married his victim. Cheers and applause erupted from a packed spectators' gallery as legislators voted for repeal, following an emotional debate in which some of the lawmakers jumped up and yelled at each other. The vote was hailed as a major step forward for women in the conservative kingdom. Many areas of Jordan remain socially conservative, with entrenched notions of "family honor." This includes the belief that having a rape victim in the family is shameful, and that such "shame" can be expunged through marriage. In Tuesday's debate, some lawmakers had argued that an amended version of Article 308 was needed to protect rape victims against social stigma by giving them the marriage option. In the end, lawmakers voted in line with the recommendations of the government and a royal committee on legal reforms. The decision must still be approved by parliament's appointed upper house, or Senate, and by King Abdullah II. After the expected final approval, Jordan would join Tunisia, Morocco, and Egypt which have canceled their "marry the rapist" clauses over the years. The international rights group Human Rights Watch (HRW) said Lebanon's parliament is also considering repealing such a provision. The clause remains on the books in several other countries in the Middle East and Latin America, as well as in the Philippines and Tajikistan, HRW said.
Note: Explore a treasure trove of concise summaries of incredibly inspiring news articles which will inspire you to make a difference.
---
U.S. Nuclear Comeback Stalls as Two Reactors Are Abandoned
July 31, 2017, New York Times
https://www.nytimes.com/2017/07/31/climate/nuclear-power-project-canceled-in-south...
In a major blow to the future of nuclear power in the United States, two South Carolina utilities said on Monday that they would abandon two unfinished nuclear reactors in the state, putting an end to a project that was ... plagued by delays and cost overruns. The two reactors, which have cost the utilities roughly $9 billion, remain less than 40 percent built. The cancellation means there are just two new nuclear units being built in the country - both in Georgia - while more than a dozen older nuclear plants are being retired in the face of low natural gas prices. Originally scheduled to come online by 2018, the V.C. Summer nuclear project in South Carolina had been plagued by disputes with regulators and numerous construction problems. Under South Carolina law, the utilities were allowed to charge ratepayers for construction costs before the reactors were finished. The nuclear project now accounts for 18 percent of the electric bills of South Carolina Electric & Gas's residential customers. Santee Cooper, a state-owned utility, has increased rates five times to pay for the reactors. Some environmental groups are now urging state regulators to refund those charges, arguing that the companies misled their customers. "It was evident from the start that cost overruns, schedule delays and problems with an untested construction method" would doom the project, said Tom Clements, a senior adviser at Friends of the Earth. State regulators have set a hearing on the issue for October.
Note: Explore a treasure trove of concise summaries of incredibly inspiring news articles which will inspire you to make a difference.
---
Driving Tesla's Model 3 Changes Everything
July 31, 2017, Bloomberg
https://www.bloomberg.com/news/articles/2017-07-31/driving-tesla-s-model-3-changes...
If you've ever driven Tesla's flagship vehicle - the $140,000 Model S P100D - you've experienced an unparalleled version of driving power. Zero to 60 in 2.3 seconds punches you back in the seat. Some people live for that feeling. I'm not one of them. After taking one of the first drives of Tesla's new Model 3 last week, I came away thinking that CEO Elon Musk has finally delivered an electric car for the everyday road tripper like me. The Model 3 still has plenty of pickup, [and] gets a stunning 310 miles on a charge. The fact that this car still looks, drives, and feels like a Tesla - at a starting price of $35,000 - shows how far the Silicon Valley automaker has come. At current battery prices, Tesla is setting a new standard for value in an electric car. Since Musk handed over keys to the first 30 cars on Friday, I've heard a lot of people trying to compare the Model 3 to GM's all-electric Chevy Bolt. Although they're similarly priced and both run on batteries, the parallel ends there. The Bolt is basically an economy gasoline car that's been electrified; the Model 3 is, well, something altogether different. Tesla aims to sell 500,000 electric cars next year. The bigger battery is a gamechanger. Only one other electric car in the world has broken the 300-mile range barrier: the most expensive version of Tesla's Model S, an ultra-luxury car that starts at $97,500. The new Model 3 has won Tesla the trophy for cheapest range for the money, defeating the $37,500 Bolt, which is outclassed by the Model 3 in virtually every category.
Note: Explore a treasure trove of concise summaries of incredibly inspiring news articles which will inspire you to make a difference.
---
Inspired by nature: the thrilling new science that could transform medicine
October 25, 2016, The Guardian (One of the UK's leading newspapers)
https://www.theguardian.com/science/2016/oct/25/bioinspiration-thrilling-new...
In the summer of 2005, Jeffrey Karp, a bioengineer at Brigham and Women's Hospital [read an] article [detailing] how a group of researchers had created a new synthetic material by mimicking the properties of gecko feet – whose tiny, hair-like pillars allow the lizard to stick to and detach from apparently sheer surfaces with ease. His first thought was to use the material to create a new type of medical tape that could replace sutures and staples, which can damage sensitive tissue surrounding wounds. In 2008, MIT's Technology Review magazine named Karp one of the top innovators in the world under the age of 35. Karp, who is now 40 and runs his own lab ... is what is known in the business as a bioinspirationalist – a person who looks to nature for solutions to scientific problems. The gecko tape was Karp's first bioinspired invention. Karp's current projects include surgical staples inspired by porcupine quills, which create smaller punctures in the skin and prevent bacteria from entering wounds, and a new kind of surgical glue inspired by ... marine worms, which is strong enough to bind moving tissue inside major organs. This last invention has helped to cement Karp's reputation as a rising star in the world of bioengineering. Because he doesn't just invent cool stuff – he turns his creations into actual products. "When we look to solve problems, it's not so we can publish papers," said Nick Sherman, a research technician at Karp Lab. "It's more like, 'Is this work going to help patients?'"
Note: Don't miss pictures and detailed descriptions of some of Karp's nature-inspired inventions at the link above. Explore a treasure trove of concise summaries of incredibly inspiring news articles which will inspire you to make a difference.
---
Mushroom protein is just as filling as meat
July 21, 2017, International Business Times
http://www.ibtimes.co.uk/mushroom-protein-just-filling-meat-1631429
The World Health Organization and the United Nations have been advocating vegetarian and vegan diets for years, to protect against obesity and encourage less energy-intensive farming. For those ... concerned about whether they could stomach a vegan or even just a vegetarian diet, a recent small study has found that mushroom protein can do the job perfectly well. A total of 32 people were given two servings of mushrooms or of meat to eat every day for ten days. On the first day they were given a mushroom or meat breakfast, and rated how full they felt several times in the following hours. Then after three hours, they were given a help-yourself lunch where the scientists recorded how much they ate. Then they were sent home and given either mushrooms or meat to work into their diet for the next nine days. At the all-you-can-eat lunch there was no immediate difference between the mushroom eaters and the meat eaters. But over the following days, people on the mushroom regime reported being less hungry, fuller for longer and found themselves planning smaller meals. But overall, the mushroom eaters didn't eat more or less food than the people on the meat regime, the researchers found. So it seems that eating mushroom protein is at least as good as eating meat protein.
Note: Explore a treasure trove of concise summaries of incredibly inspiring news articles which will inspire you to make a difference.
---
Hero rats sniff (and snuff) out landmines and TB
September 26, 2014, CNN News
http://www.cnn.com/2014/09/26/world/africa/hero-rats-sniff-out-landmines-and-tb/
Traditionally, you wouldn't gift someone a rat. Tanzania-based NGO Apopo, however, thinks rats make excellent gifts. So much so that they've launched an adopt-a-rat program, which allows participants to sponsor the animal. Despite the creatures' reputation for thieving and spreading disease, [Apopo's founder Bart] Weetjens has proven that rats can ... save lives. Apopo's rats have actually saved thousands. They are highly trained to sniff out land mines and detect tuberculosis - two scourges that have had a tremendously negative impact across the African continent. And his rats are fast. A single rat can clear 200 square feet in an hour (done manually, the same area would take 50 hours to clear). A TB-detection rat can evaluate 50 samples in eight minutes (almost a day's work for a lab technician). In 2006, Weetjens started testing his "hero rats," as he dubs them, on the mine fields in Mozambique, a country that at that time was one of the worst affected by landmines, thanks mainly to a civil war that ended in 1992. Since then, Apopo has cleared the country of 6,693 landmines, 29,934 small arms and ammunition, and 1,087 bombs. Mozambique is on track to be free of landmines by the year's end. In 2005, the World Health Organization (WHO) declared a TB crisis in Africa. It's a problem Weetjens realized he could address with his sniffer rats. So far, they've analyzed over 260,000 samples from health clinics in Dar es Salaam. They are cheap to train, cheaper to procure, and plentiful.
Note: Explore a treasure trove of concise summaries of incredibly inspiring news articles which will inspire you to make a difference.
---
Note: For summaries of the latest news articles covering deep politics and censored news, click here. For summaries of the most important news articles ever along these lines, click here.
Don't miss our treasure trove of inspiring resources
Kindly support this work of love: Donate here
Explore the mind and heart expanding websites managed by the nonprofit PEERS network:
Subscribe to the PEERS email list of inspiration and education (one email per week). Or subscribe to the list of news and research on deep politics (one email every few days).