Truckers Stop Human Trafficking, Veterans Heal By Protecting Rhinos, Schools Going Organic
Inspiring News Articles
June 16, 2017
Hey awesome friends,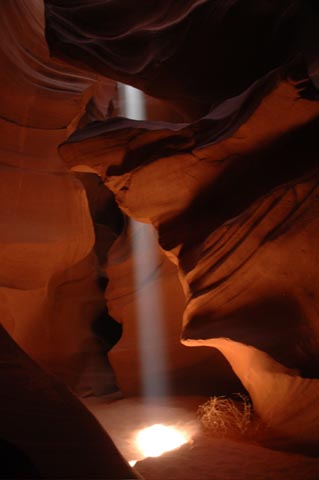 Explore below key excerpts of inspiring news articles with great information on how truckers are using their time on the road to stop human trafficking, the large school district saving money and reducing its environmental footprint by providing local organic student lunches, U.S. military veterans who find healing by protecting rhinos from poachers in South Africa, and more.
Each inspiring excerpt is taken verbatim from the media website listed at the link provided. If any link fails, click here. The key sentences are highlighted in case you just want to skim. Please spread the inspiration and have a great one!
With sacred love and warm wishes,
Fred Burks for the PEERS websites
Special note: Watch a profound six-minute video of a women whose outer beauty was destroyed by an acid attack only to eventually bring her inner beauty forth. Explore a 38-minute video of a cardiologist presenting stunning information on NDEs. Watch an inspiring five-minute video on underprivileged youth who developed a "Sacks of Hope" program for the homeless. See a short video showing the miraculous results of a man with Parkinson's taking medical marijuana for the first time. Explore a fun article on helping you to find your life purpose. Check out a fascinating article by a journalist who decided to try meditating for one month.
Quote of the Week: "Of all the things that human beings make and do for each other, it is the unquantifiable ones that contribute most to human happiness." ~~ Charles Eistenstein
---
Eyes of the highways: Raising a 'trucker army' for trafficking fight
April 12, 2017, CNN News
http://www.cnn.com/2017/04/12/world/truckers-human-trafficking-freedom-project/
There was a time when truck driver Kevin Kimmel knew little about the scourge of human trafficking. That all changed when he pulled into a gas station [and] a "kind of unusual" family recreational vehicle parked nearby caught his eye. Kimmel ... saw what he thought was a "minor female" appear from behind [a] curtain before abruptly disappearing. He immediately [called] the local sheriff. Police cars were soon on the scene. He later saw on the news that the woman he spotted was a 20-year-old sex trafficking victim. She had been lured away from her home in Iowa, held against her will and subjected to ... forced prostitution. Yet without the concern or quick thinking of Kimmel, she may never have been found. Truckers ... are increasingly seen as operating on the front line in the fight against human trafficking. Kimmel, who still drives a truck and speaks about his experiences at anti-trafficking events around the country, says that truckers tend to spend a lot of time in the places that victims pass through given the transient nature of their job. "[Traffickers] are constantly moving these people," he explains. "But when you're moving them, then you come into my world. If we know the signs and are vigilant then we can make a big piece of this problem go away." This is a point echoed by Kendis Paris of anti-trafficking charity Truckers Against Trafficking (TAT). Her organization seeks to educate truckers about what to look out for, how to report suspected incidences of trafficking and why it is important to do so.
Note: Learn about the inspiring Truckers Against Trafficking movement and watch the excellent video there.
---
US army veterans find peace in protecting rhinos from poaching
May 30, 2017, The Guardian (One of the UK's leading newspapers)
https://www.theguardian.com/environment/2017/may/30/us-army-veterans-find-peace...
In northern South Africa, former soldiers are fighting both the illegal wildlife trade and the twin scourges of unemployment and PTSD. The job of [Ryan] Tate, a 32-year-old former US Marine, and the group of US military veterans he has assembled in a remote private reserve in the far north of South Africa is simple: keep the rhinos and the rest of the game in the bush around their remote base alive. The men are not mercenaries, or park rangers – they work for Tate's Veterans Empowered To Protect African Wildlife (Vetpaw), a US-based nonprofit organisation funded by private donations. All have seen combat, often with elite military units, in Iraq, Afghanistan and elsewhere. The scale of the challenge of protecting South Africa's rhinos is clear to everyone, with a rise in poaching in recent years threatening to reverse conservation gains made over decades. Patchy law enforcement, corruption and poverty combine to exacerbate the problem. Tate founded Vetpaw after seeing a documentary about poaching and the deaths of park rangers in Africa. His team now work on a dozen private game reserves covering a total of around 200,000 hectares in Limpopo, the country's northernmost province. But if one aim of Vetpaw is to counter poaching, another is to help combat veterans in the US, where former servicemen suffer high levels of unemployment and mental illness. "Everyone gets PTSD when they come back from war … I saw a need in two places and just put them together," says Tate.
Note: Explore a treasure trove of concise summaries of incredibly inspiring news articles which will inspire you to make a difference.
---
School District Switches to Local and Organic Meals, Cuts Carbon Footprint—and Saves Money
May 22, 2017, Yes! Magazine
http://www.yesmagazine.org/planet/school-district-switches-to-local-and-organic...
When her eldest son was in elementary school in the Oakland Unified School District, Ruth Woodruff became alarmed by the meals he was being served at school. A lot of it was frozen, processed foods, packed with preservatives. So in late 2008, she and a group of parents got together to urge the school district to reconsider how and where it was buying the food it served students. Now, five years after the district responded by overhauling the menus at its 100-plus schools - serving less meat and adding more fruits and vegetables - a new report has revealed some surprising results. The study by the environmental nonprofit, Friends of the Earth (FOE), found that the district's Farm to School initiative not only provided its 48,000 or so students with access to healthier foods, but that between 2012 and 2015 its overall food costs declined and its carbon footprint shrank. The [Farm to School] program saves the district money because cooks prepare school meals from scratch. The lunch menu in OUSD schools transformed from a smorgasbord of processed foods to local, organic options. School cooks season and roast antibiotic-free chicken in-house, instead of heating up pre-cooked drumsticks. They also substitute frozen vegetables with fresh sides, like carrot salads made from scratch. In addition to a healthier menu, students get to go on field trips to local farms and take cooking classes through the program.
Note: Explore a treasure trove of concise summaries of incredibly inspiring news articles which will inspire you to make a difference.
---
How Jeroo Billimoria Is Turning Poor Kids Into Savers
March 7, 2013, Daily Beast
http://www.thedailybeast.com/how-jeroo-billimoria-is-turning-poor-kids-into-savers
Jeroo Billimoria is addressing the people at the bottom of the world's economic pyramid: children in the developing world. "If you want to break poverty, don't start with the adults. Start with the young people," she says. Billimoria, 47, is a Mumbai-born serial social entrepreneur whose latest project is ... to bring hundreds of millions of children into the world's financial system. Billimoria started working with street kids in India 20 years ago, which led her to found ... Child Helpline International, which now operates in 153 countries. "These street kids - 12 to 14 years old - would earn 100 rupees a day ($1.50). And then at the end of the day ... they had nowhere to put the money and feared it would be stolen if they didn't spend it." That led to her next effort, Aflatoun, which encourages financial literacy and savings among children. With her latest launch, Child & Youth Finance International ... Billimoria is aiming to scale up such efforts by enlisting banks and governments. "Currently, it is easier for a child to get a credit card than it is to get a savings account," she says. Products like a simple passbook savings account, or a mobile version thereof ... are difficult to find, even in some of the most heavily banked countries in the world. After consulting with more than two dozen central banks, C&YFI has spelled out child-friendly criteria - no (or very small) minimum deposit, communication in clear language, minimal fees. Then it encourages banks to roll out the products that make sense for them.
Note: For more, read this inspiring article written by Ms. Billimoria.
---
The anti-terror ad going viral in the Middle East
May 29, 2017, CNN News
http://money.cnn.com/2017/05/29/media/ramadan-advertisement-terror-zain/index.html
A hard-hitting video advertisement of a suicide bomber being challenged by victims of terrorism has gone viral in the Middle East. Kuwaiti telecom company Zain launched the TV ad on Saturday at the start of Ramadan, the holiest month in the Muslim calendar, in an effort to counter terrorism. Since then, the three minute music video has been viewed nearly 2.4 million times on YouTube. The message of the company's ad is unmistakeable. "Worship your God with love, with love not terror," sings Hussain Al Jassmi, an Emirati star famous in the region. "Be tender in your faith, gentle not harsh. Confront your enemy, with peace not war." Ramadan is typically a huge month for TV audiences as families gather to break their dawn-to-dusk fast and watch TV shows together. Advertisers spend a large proportion of their budget during the month. Zain has struck a chord before with its creative ads. Its spot last year carrying a message of peace was viewed 13 million times while its Eid holiday ad, which marked the end of Ramadan, had more than 24 million views. This latest project recreates the aftermath of a bus bombing as the suicide bomber walks through the carnage. The terrorist recites Islamic phrases but he is corrected by those sitting in front of him. The ad also features survivors of previous attacks including a man from the blast at a Kuwaiti mosque in 2015 and a bride from an attack on a wedding in Amman, Jordan, in 2005.
Note: Explore a treasure trove of concise summaries of incredibly inspiring news articles which will inspire you to make a difference.
---
'Extraordinary' month for Scottish renewable energy
June 5, 2017, BBC
http://www.bbc.com/news/uk-scotland-40149604
Scotland had "another extraordinary month" for renewable energy in May, according to environmental groups. Wind turbines alone provided enough electricity to supply 95% of Scottish homes. WWF Scotland analysed renewables data, [and] found that in several parts of Scotland, homes fitted with solar PV panels had enough sunshine to generate more than 100% of the electricity needs of an average household. Wind turbines provided 863,495 MWh of electricity to the National Grid during May, an increase of almost 20% compared to May 2016 when wind energy provided 692,896 MWh. Overall the data showed that wind generated enough output to supply 100% or more of Scottish homes on 11 of the 31 days in May. Dr Sam Gardner, acting director of WWF Scotland, said: "The global energy revolution is unstoppable and continues at pace here in Scotland. "On one day in particular, 15 May, output from turbines generated enough electricity to power 190% of homes or 99% of Scotland's total electricity demand. Month after month, renewables play a vital role in cutting carbon emissions and powering the Scottish economy." Homes with solar PV (photovoltaic) panels generated over 100% of average household electricity needs in Aberdeen, Dumfries, Dundee, Edinburgh, Glasgow, Inverness and Lerwick. Dr Gardner added: "Thanks to a super sunny month, solar was on sizzling form and could have met more than 100% of household electricity demand in towns and cities across Scotland."
Note: Explore a treasure trove of concise summaries of incredibly inspiring news articles which will inspire you to make a difference.
---
Saudi billionaire pledges entire fortune to charity
July 1, 2015, The Guardian (One of the UK's leading newspapers)
https://www.theguardian.com/society/2015/jul/01/saudi-billionaire-pledges-entire...
A Saudi billionaire has announced one of the biggest philanthropic gestures in history, promising to donate all his $32bn (£20bn) wealth to charity over the coming years. Prince Alwaleed bin Talal, a 60-year-old magnate who is a nephew of the late King Abdullah, said he would channel the money through his own Alwaleed Philanthropies organisation. The money will go to programmes promoting health, eradicating disease, modernisation, intercultural understanding and empowering women, he said. "This donation will be allocated according to a well-devised plan throughout the coming years," the prince said in a statement. "Philanthropy is a personal responsibility, which I embarked upon more than three decades ago and is an intrinsic part of my Islamic faith. With this pledge, I am honouring my life-long commitment to what matters most – helping to build a more peaceful, equitable and sustainable world for generations to come." The prince's move will be modelled on the Bill and Melinda Gates foundation, which last year donated $4bn to various causes. Gates said Alwaleed's decision "is an inspiration to all of us working in philanthropy around the world." Gates, who set up his foundation in 2000, has signed up more than 100 billionaires, including Mark Zuckerberg, Michael Bloomberg, Richard Branson and George Lucas, to giving away half their fortunes to charity.
Note: Explore a treasure trove of concise summaries of incredibly inspiring news articles which will inspire you to make a difference.
---
Struck by Uganda's Water Problem, One Student Did Something About It
May 19, 2017, National Geographic
http://news.nationalgeographic.com/2017/05/kathy-ku-spouts-uganda-water-filters...
While teaching in Uganda in 2010, American college student Kathy Ku noticed that both she and her host family were getting sick a lot from drinking the water. She kept thinking about the problem even after she was back in school at Harvard University, designing a ceramic water filter and getting other students involved. She [then] took a year off to pursue the idea in earnest. Ku wasn't aiming just to bring water filters into Uganda. She wanted to actually make them there, sourcing the needed clay and sawdust locally. Now, five years after that exploratory visit during her year off, Ku and co-founder John Kye have a full-fledged water filter factory near Kampala. Their organization, Spouts, has grown to more than 40 staffers and distributed about 14,000 ceramic filters, which remove 99.9 percent of bacteria. "There's this method of cleaning your drinking water by leaving it out in clear plastic bottles in the sun. So I figured, OK, let me try that. I took a swig of the water and essentially spit it back out because it tasted like burnt plastic, and it was really warm," [said Kathy]. "I thought there had to be a better solution that people would actually like to use." Our [new] factory has the capacity to make 10,000 filters a month. We're closer to 1,500 to 2,000 filters a month now, but ... it has the machinery and the capacity to do a lot more."
Note: Don't miss the National Geographic footage of this amazing project at the link above. Explore a treasure trove of concise summaries of incredibly inspiring news articles which will inspire you to make a difference.
---
Note: For summaries of the latest news articles covering deep politics and censored news, click here. For summaries of the most important news articles ever along these lines, click here.
Don't miss our treasure trove of inspiring resources
Kindly support this work of love: Donate here
Explore the mind and heart expanding websites managed by the nonprofit PEERS network:
Subscribe to the PEERS email list of inspiration and education (one email per week). Or subscribe to the list of news and research on deep politics (one email every few days).