UN Votes To Ban Nuclear Arms, Study on Near-Death Experiences, Non-violent Communication
Inspiring News Articles
July 28, 2017
Hey awesome friends,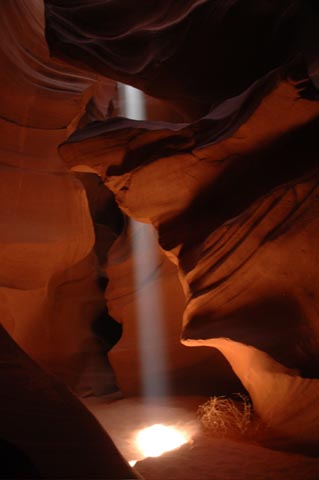 Explore below key excerpts of inspiring news articles with great information on the 122 nations that voted in a UN meeting to ban all nuclear weapons, a major research study suggesting that 'out of body' and 'near-death' experiences may be real, embracing non-violent communication, and more.
Each inspiring excerpt is taken verbatim from the media website listed at the link provided. If any link fails, click here. The key sentences are highlighted in case you just want to skim. Please spread the inspiration and have a great one!
With sacred love and warm wishes,
Fred Burks for the PEERS websites
Special note: Watch an awesome 2 1/2 minute video on the choice between fear and love.
Quote of the week: "It is from numberless diverse acts of courage and belief that human history is shaped. Each time a man stands up for an ideal, or acts to improve the lot of others, or strikes out against injustice, he sends forth a tiny ripple of hope, and crossing each other from a million different centers of energy and daring, those ripples build a current that can sweep down the mightiest walls of oppression and resistance." ~~ Robert F . Kennedy
---
More than 120 nations adopt treaty to ban nuclear weapons at UN meeting
July 7, 2017, The Independent (One of the UK's leading newspapers)
http://www.independent.co.uk/news/world/politics/g20-summit-120-countries-adopt...
More than 120 countries approved the first-ever treaty to ban nuclear weapons Friday at a UN meeting boycotted by all nuclear-armed nations. To loud applause, Elayne Whyte Gomez, president of the UN conference that has been negotiating the legally binding treaty, announced the results of the "historic" vote — 122 nations in favour, the Netherlands opposed, and Singapore abstaining. "We have managed to sow the first seeds of a world free of nuclear weapons," Whyte Gomez said. "We (are) ... saying to our children that, yes, it is possible to inherit a world free from nuclear weapons. The world has been waiting for this legal norm for 70 years," since atomic bombs were dropped on Hiroshima and Nagasaki in August 1945 at the end of World War II, she said. None of the nine countries known or believed to possess nuclear weapons — the United States, Russia, Britain, China, France, India, Pakistan, North Korea and Israel — is supporting the treaty. The treaty will be opened for signatures in September and come into force when 50 countries have ratified it, [Whyte Gomez] said, and its language leaves the door open for nuclear weapon states to become parties to the agreement. The treaty requires of all ratifying countries "never under any circumstances to develop, test, produce, manufacture, otherwise acquire, possess or stockpile nuclear weapons or other nuclear explosive devices." It also bans any transfer or use of nuclear weapons or nuclear explosive devices - and the threat to use such weapons.
Note: Explore a treasure trove of concise summaries of incredibly inspiring news articles which will inspire you to make a difference.
---
Life after death? Largest-ever study provides evidence that 'out of body' and 'near-death' experiences may be real
October 7, 2014, The Independent (One of the UK's leading newspapers)
http://www.independent.co.uk/news/science/life-after-death-largest-ever-study...
There is scientific evidence to suggest that life can continue after death, according to the largest ever medical study carried out on the subject. A team based in the UK has spent the last four years seeking out cardiac arrest patients to analyse their experiences, and found that almost 40 per cent of survivors described having some form of "awareness" at a time when they were declared clinically dead. Dr Sam Parnia ... who led the research, said that he previously [believed] that patients who described near-death experiences were only relating hallucinatory events. One man, however, gave a "very credible" account of what was going on while doctors and nurses tried to bring him back to life – and says that he felt he was observing his resuscitation from the corner of the room. About the evidence provided by a 57-year-old social worker ... Dr Parnia said: "We know the brain can't function when the heart has stopped beating. "But in this case, conscious awareness appears to have continued for up to three minutes. "The man described everything that had happened in the room." Dr Parnia's study involved 2,060 patients from 15 hospitals ... and has been published in the journal Resuscitation. Of those who survived, 46 per cent experienced a broad range of mental recollections, nine per cent had experiences compatible with traditional definitions of a near-death experience and two per cent exhibited full awareness with explicit recall of "seeing" and "hearing" events – or out-of-body experiences.
Note: See our near-death experience resource center for lots more fascinating, reliable information on this vital topic. For more along these lines, see concise summaries of deeply revealing news articles about near-death experiences.
---
Thom Bond: Changing the Conversation with NVC
July 9, 2017, Daily Good
http://www.dailygood.org/story/1664/thom-bond-changing-the-conversation-with-nvc...
In 2002 Thom Bond was a successful environmental engineer, passionate about designing smart buildings that used alternative energy. Then he chanced upon Marshall Rosenberg's landmark book Non-Violent Communication: A Language of Life. "I think Marshall Rosenberg's work may be the single most important discovery of the 20th century," [said Thom]. "His discovery that when we bring our attention to our universal human needs, it changes what we focus on, it changes how we think, and we naturally become more compassionate." Two short years after being introduced to Marshall Rosenberg's work ... Bond opened NYCNVC. His work over the past fifteen years has brought the benefits of NVC to tens of thousands of people across the world from diverse backgrounds, including the military, corporate leaders, educators, peace workers and more. "It's about changing the conversation we are having," says Bond succinctly, "The one we are in right now in most spheres is: 'Who is right and who is wrong?' And ... if we change the subject to, 'How can we meet more needs and make this situation work better?' That is the new conversation." This approach isn't about changing people - it's about seeing them in a different way. There is a difference between what I am observing and what I am telling myself about what I am observing. This is judging and it keeps us from being present and connected. When we tune into our feelings and tap into our needs -- our own or someone else's then compassion arises spontaneously.
Note: Watch an excellent 10-minute video of NVC founder Marshall Rosenberg describing this profound process. See also a great, concise guide to NVC which can help you be a more effective and compassionate communicator. Explore a treasure trove of concise summaries of incredibly inspiring news articles which will inspire you to make a difference.
---
As Colombia's FARC disarms, rebels enlisted to fight deforestation
June 9, 2017, Reuters
http://www.reuters.com/article/us-colombia-deforestation-peace-idUSKBN19102V
Muddy rivers snake through rolling forested hills stretching to the horizon in Colombia's southern province of Caqueta that for decades were rebel lairs and an epicentre of the civil war. A peace deal signed last year between the government and the rebels of the Revolutionary Armed Forces of Colombia (FARC) ended half a century of conflict. The accord has seen about 7,000 FARC fighters leave their strongholds and gather in 26 demobilization zones where so far rebels have surrendered about a third of their weapons to the United Nations. But now a new battle is on: to preserve Colombia's forests that are under threat from farmers seeking grazing land and criminal gangs cutting down trees for illegal gold mining. Colombia - in partnership with Norway - is focusing efforts to halt forest loss with a scheme that offers former fighters training and jobs as forest guardians. Norway is donating about $3.5 million over two years to the pilot project it hopes will stem deforestation by offering paid jobs to ex-FARC fighters and communities to safeguard forests. About 1,100 ex-FARC fighters ... will be trained in how to track and report illegal logging, along with sustainable farming methods and eco-tourism projects - a way of helping them integrate back into civilian society. Many former fighters have spent most of their lives fighting in the jungle and have few other skills and little education. By providing skills training and jobs, rebels are less likely to pick up a weapon again and join other criminal groups.
Note: Explore a treasure trove of concise summaries of incredibly inspiring news articles which will inspire you to make a difference.
---
A year after slayings, Dallas police train in 'mindfulness'
July 6, 2017, ABC News/Associated Press
http://abcnews.go.com/US/wireStory/year-slayings-dallas-police-train-mindfulness...
Only hours after the ambush that killed five Dallas law enforcement officers, mental health experts began thinking ahead, searching for ways to ease the long-term effects of the attack on the men and women who patrol the nation's ninth-largest city. As she watched the July 7, 2016, assault unfold on the news, Dallas philanthropist Lyda Hill immediately thought of research she had funded to help returning combat veterans. Maybe it could help police too. A year later, Dallas officers are still grieving, but scores of them have received or are on track to receive specialized training in "mindfulness" and other stress-management techniques that aim to teach police how to better understand and control their emotions, both on and off the job. "One of the most powerful things you can do is teach people that it's OK to be human," said Richard Goerling, a police lieutenant in Hillsboro, Oregon, who teaches the mindfulness training. Goerling, who has been a leader in mindfulness training for the last decade, said traditional stress management often does not work for police. "You aren't going to stop the stress, but you are able to change how you respond to it," he said. The training has been done on a smaller scale in Seattle; Madison, Wisconsin; Cambridge, Massachusetts; and smaller California departments, among others. It aims to help officers recalibrate their responses to emotions so when in stressful situations, they can respond instead of react, Goerling said.
Note: Explore a treasure trove of concise summaries of incredibly inspiring news articles which will inspire you to make a difference.
---
This Self-Fuelling Boat Just Set Off on an Epic 6-Year Global Voyage
July 17, 2017, Science Alert
http://www.sciencealert.com/this-self-fuelling-boat-just-embarked-on-an-epic...
An amazing hydrogen-powered round-the-world ocean voyage has just gotten underway, with the US$5.25-million Energy Observer setting sail from Paris. The French vessel, which is set to make 101 stopovers in 50 countries across the globe during its epic 6-year undertaking, runs on wind and solar power, plus hydrogen generated from seawater. The trip, which will self-sufficiently circumnavigate the globe with zero greenhouse gas emissions, has been described as the 'Solar Impulse of the Seas', in reference to the pioneering solar-powered aircraft that flew around the world in 2016. The Energy Observer runs on solar power harnessed from extensive panelling ... in addition to two large wind turbines at the rear of the 30.5-metre (100-foot) long catamaran. When it's night time or when there's no wind to spin the turbines, the vessel relies on its chief innovation: an electrolysis system that extracts hydrogen from sea water and stores it in an onboard tank. While it all sounds very high tech, the Energy Observer ... is actually a 34-year-old former racing vessel [modified] to now serve as a model for emissions-free transport. That new mission is also why the vessel is expected to take some six years to complete its worldwide tour. Unlike previous renewable-powered sea voyages around the world, the Energy Observer's crew is taking their time ... hoping that each stopover in ports throughout 50 countries along the way will help demonstrate that there's a viable alternative to using environment-destroying fossil fuels.
Note: Explore a treasure trove of concise summaries of incredibly inspiring news articles which will inspire you to make a difference.
---
Using gravity to light up homes
September 27, 2016, CNBC
http://www.cnbc.com/2016/09/27/using-gravity-to-light-up-homes.html
According to the International Energy Agency, 1.2 billion people around the world do not have access to electricity, while over 2.7 billion people live without clean cooking facilities. In Africa, the lives of many people are made harder by a lack of access to reliable sources of power. Many people living off-grid use kerosene lamps for cooking and lighting. While this can be cheap, the environmental and health hazards are considerable. One piece of kit looking to push kerosene out of people's homes is the GravityLight. "GravityLight was invented by two designers looking for a safe alternative to kerosene lamps, which are used by over a billion people without electricity," Caroline Angus, co-founder of the GravityLight Foundation, said. In Kenya, [GravityLight] will cost roughly 2,500 shillings ($24.70). Once a user has set it up, it costs nothing to run. "Gravity Light is an off-grid light. It's powered by just lifting a weight, so you fill a bag with rocks or sand and winch up the weight, and as it gradually falls, it will turn a gear box which generates power," Angus added. For one villager, the Gravity Light has the potential to be life-changing. "This light will benefit me and my children, they will be able to read well, food will be cooked well in the evening, and the whole house will be well lit," they said. "The need for light is universal," Angus said. "Given there are solutions out there that can replace a kerosene lamp ... we need to urgently get those out there," she added.
Note: Explore a treasure trove of concise summaries of incredibly inspiring news articles which will inspire you to make a difference.
---
Is lunchtime meditation the latest craze?
March 17, 2017, Washington Post
https://www.washingtonpost.com/lifestyle/wellness/is-lunchtime-meditation-the...
Although the practice of meditation dates to ancient times, sleek, boutique for-profit mindfulness centers - outfitted with Instagram-worthy interiors, complimentary tea stations and soothing Spotify playlists - have spread like Starbucks in Los Angeles and New York. So, when three new meditation centers popped up in Washington, D.C., in a four-month span, I became intrigued. It's not surprising that the District, filled as it is with overworked, sleep-deprived, stressed-out Type A personalities, is seeking out meditation as a form of self-care. Researchers have found that mindfulness-based programming not only helps individuals manage stress, depression and anxiety but also enhances productivity, creativity and concentration. Meditation-related physical benefits include lowered blood pressure, improved sleep and chronic pain management. Fortune 500 companies, elementary schools and sports teams are also following the trend, offering free guided sessions in an effort to boost efficiency and quality of output; basketball star Kobe Bryant, hip-hop mogul Russell Simmons and Oprah Winfrey are outspoken practitioners. The meditation buzz in Washington began with Just Meditate in Bethesda, which opened in November, and in December was quickly followed by recharj, a meditation and power-nap center within a block of the White House. Take Five, which opened its doors in Dupont Circle on Feb. 24, prides itself on being the city's first meditation-only studio.
Note: Explore a treasure trove of concise summaries of incredibly inspiring news articles which will inspire you to make a difference.
---
Note: For summaries of the latest news articles covering deep politics and censored news, click here. For summaries of the most important news articles ever along these lines, click here.
Don't miss our treasure trove of inspiring resources
Kindly support this work of love: Donate here
Explore the mind and heart expanding websites managed by the nonprofit PEERS network:
Subscribe to the PEERS email list of inspiration and education (one email per week). Or subscribe to the list of news and research on deep politics (one email every few days).