Vet Homelessness Down 50%, Ozone Layer is Healing, Surplus Food App Helps Needy
Inspiring News Articles
January 27, 2017
Hey awesome friends,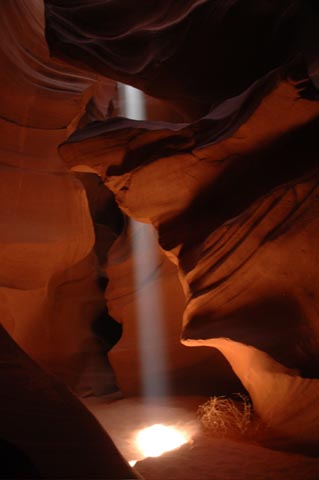 Explore below key excerpts of inspiring news articles with great information on a 50% drop in homelessness rates for veterans in the U.S. since 2010, the healing of the planet's ozone layer that has been underway since an international accord curbed the release of major pollutants, a surplus food app that gets extra food to those in need, and more.
Each inspiring excerpt is taken verbatim from the media website listed at the link provided. If any link fails, click here. The key sentences are highlighted in case you just want to skim. Please spread the inspiration and have a great one!
With sacred love and warm wishes,
Fred Burks for the PEERS websites
Special note: Read an excellent article on how to prevent Alzheimer's. If you find yourself complaining a lot, don't miss this short clip which will provoke and inspire you.
Quote of the week: "All the darkness in the world cannot put out the light of a single candle." ~~ For the inspiring origin of this quote, click here.
Video of the week: Watch a great news video of a brave, unstoppable physicist who reveals she was told the cancer cure she created using lasers and nanoparticles would not be accepted because it did not involve drugs. She found a way around that.
---
Veteran Homelessness Has Dropped By Nearly 50% Since 2010: Report
August 1, 2016, Huffington Post
http://www.huffingtonpost.com/entry/veteran-homelessness-has-dropped-by-nearly-50...
Veteran homelessness has dropped nearly in half since 2010, the U.S. Department of Housing and Urban Development (HUD) announced. On a given night in January, there were fewer than 40,000 homeless veterans, according to the country's annual Point-in-Time count. That marked a 47 percent decrease since the same count was conducted six years prior. The success was due to the White House's first-ever strategic plan to end veteran homelessness and a unique partnership between HUD and the Department of Veteran Affairs. Through the collaboration, HUD provides rental assistance to homeless veterans and the VA complements it with case management and clinical services. Since 2010, more than 360,000 veterans and their families have been permanently housed, rapidly rehoused or were spared from becoming homeless through HUD and VA programs. "The dramatic decline in veteran homelessness reflects the power of partnerships in solving complex national problems on behalf of those who have served our nation," Robert A. McDonald, VA secretary, said in a statement. "The men and women who have fought for this nation should not have to fight to keep a roof over their head." Numerous studies over the years have found that the concept of housing first, which touts providing housing to homeless people in need before addressing their health or economic issues, is effective and cost efficient.
Note: Explore a treasure trove of concise summaries of incredibly inspiring news articles which will inspire you to make a difference.
---
Antarctic ozone layer is gradually healing, researchers find
July 2, 2016, CNN News
http://www.cnn.com/2016/07/01/health/antarctic-ozone-layer-healing/
The Antarctic ozone layer, which shields the Earth from harmful ultraviolet rays, shows encouraging signs that it's beginning to heal, according to research published in the journal Science. Scientists credit the healing to an international policy set nearly three decades ago that cut the production of ozone-destroying chemicals. That agreement - the 1987 Montreal Protocol on Substances that Deplete the Ozone Layer - called for the phase-out of substances including chlorofluorocarbons and halons, once present in refrigerators, aerosol cans and dry cleaning chemicals. "The ozone layer is expected to recover in response, albeit very slowly," wrote the researchers in the study. The ozone layer, a fragile shield of gas, protects animal and plant life on Earth from powerful UV rays. When the ozone layer is weakened, more UV rays can get through and affect humans, making them prone to skin cancer, cataracts and other diseases. There also may be consequences for plant life, including lower crop yields and disruptions in the ocean's food chain. The ozone hole was discovered in 1985, which led to the Montreal Protocol two years later. Researchers ... found that the hole in the ozone layer had shrunk by 1.5 million square miles, based on their measurements every September since 2000 to 2015. This area is equivalent to 4 million square kilometers, which is bigger than India. Since the Montreal Protocol went into effect, the amount of harmful chemicals has also decreased.
Note: Explore a treasure trove of concise summaries of incredibly inspiring news articles which will inspire you to make a difference.
---
This App Connects Surplus Food To People In Need
April 7, 2016, Huffington Post
http://www.huffingtonpost.com/entry/app-copia-food-for-hungry_us...
In a country where billions of pounds of food get wasted every year, one app is connecting the dots between those who have excess food and those who need it. Copia, a food recovery app, collects surplus food from companies and distributes it to organizations that serve people in need. Companies can use the app to order a food pickup after an event, for instance, and Copia will come retrieve the fare and drop it off at a local pantry, shelter or soup kitchen. "Hunger is the world's dumbest problem, especially in the world's wealthiest country," Komal Ahmad, the app's founder, said. "It's a distribution problem. We get food from those who have it to those who need it." Food waste is a huge issue in the United States: 31 percent of the available food supply, or 133 billion pounds, went uneaten in 2010. This is in a country in which almost 50 million Americans ... live in food insecure households. "Hunger is pervasive," said Margarette Purvis, President of Food Bank of NYC. "It's a horrible thing that is hidden in every city." So far Copia has collected more than eight hundred thousand pounds of food, connecting it to seven hundred thousand people. Ahmad is hoping ... to potentially use the technology to distribute other much-needed items like medicine. "Next, we want to use the platform to redistribute food to Syrian migrants in our country," Ahmad said. If you want to help, you can get businesses you work with to use the app. But Purvis suggested something more: go volunteer at a local food pantry.
Note: Explore a treasure trove of concise summaries of incredibly inspiring news articles which will inspire you to make a difference.
---
Woman's Little Free Pantry Offers Food, Personal Hygiene Items to Those in Need
August 1, 2016, ABC News
http://abcnews.go.com/Lifestyle/womans-free-pantry-offers-food-personal-hygiene...
Jessica McClard, of Fayetteville, Arkansas, had always been intrigued by the recent trend of Little Free Libraries, which she'd notice popping up quite frequently in her neighborhood. But then she thought about how she could expand the idea into something more. That's how The Little Free Pantry was born. She built what she believes to be is the first Little Free Pantry, stocked with canned goods, toiletries and paper goods. Her idea has taken off with huge success. "I check on it about once every day because it's at the church," McClard told ABC News of the small structure located in front of the Good Shepherd Lutheran Church in Fayetteville. The items that fly off the shelves the fastest are simple goods that can make a world of difference to someone in need. "Personal hygiene items for sure," she explained. "Deodorant, toothpaste, toothbrushes, diapers, feminine hygiene products, paper goods are great too, paper towels and toilet paper. I get asked about high temperatures and whether food could really spoil, but the turnover rate is so high it's never been a problem." The Little Free Pantry isn't just used for the normal, everyday items. She's noticed people stocking it with school supplies for children, and even was delighted to find it decorated for Memorial Day. "I feel like there's some community ownership over it, and that's exciting." More than anything, McClard hopes that her Little Free Pantry "helps someone who may be in a tight spot and to let them know they're not alone."
Note: Explore a treasure trove of concise summaries of incredibly inspiring news articles which will inspire you to make a difference.
---
The Faces Of China's New Philanthropy
January 27, 2016, Forbes
http://www.forbes.com/sites/katiasavchuk/2016/01/27/the-faces-of-chinas-new...
Five months before Chinese e-commerce behemoth Alibaba's went public in September 2014, cofounders Jack Ma and Joseph Tsai created charitable trusts and seeded them with a combined 50 million in share options. Today those trusts are worth nearly $3.5 billion. It's one sign of a new age of large-scale philanthropy in China. Three decades after economic reforms paved the way for 400 billionaires to emerge ... extremely wealthy Chinese have started giving their money away in large sums ... according to research on China's top 100 philanthropists released Wednesday by the Ash Center for Democratic Governance at the Harvard Kennedy School. "It's important to look at the trends in how rich people are giving back to society. We wanted to create healthy competition among donors and shift the national debate from wealth creation to philanthropy," said Peiran Wei, who led the research. Among the 100 philanthropists, the average donation was around $8 million. They gave most often to education. "If you're a businessman in China, it's probably easier for you to make money than to give it away. It's not a free market for philanthropy," Wei said. More than half of the philanthropists gave to charities affiliated with the government. Wei speculates this is ... because these are some of the few entities today that can handle giving at a large scale. However, 19 donors on the list have created private foundations, which Wei says signals a shift toward more professionalized philanthropy.
Note: Explore a treasure trove of concise summaries of incredibly inspiring news articles which will inspire you to make a difference.
---
Research Confirms this Holistic Treatment is Safer and More Effective than Morphine
January 12, 2017, Waking Times
http://www.wakingtimes.com/2017/01/12/research-confims-holistic-treatment-more...
Morphine is an opioid pain medication which can have severe adverse effects. These include drowsiness, dizziness, constipation, stomach pain, nausea, vomiting, headache, tired feeling, anxiety and mild itching. Other risks associated with morphine use include misuse, abuse and addiction. In addition, scientific research has shown that prescription opioids may actually worsen chronic pain. It appears that a holistic alternative to treating pain is much-needed in order to mitigate the dangers of conventional pharmaceutical pain treatment. Now, a groundbreaking study shows that acupuncture is one of these effective holistic alternatives. Considering the study results, it may perhaps be even more effective than morphine. The [new] research evaluated 300 emergency patients. 150 were administered up to 15 mg of morphine per day. The other 150 were given acupuncture treatment. The acupuncture group in the study experienced significant pain reduction, and the effect occurred faster and with fewer side effects when compared to the morphine group. In 1996, acupuncture became an accepted form of medical treatment endorsed by the World Health Organization (WHO). The WHO based their endorsement on data from numerous controlled clinical trials conducted over the two previous decades. Undoubtedly, acupuncture can play a powerful role in pain management. It is an effective drug-free alternative to reducing pain with very few side effects that has been proven over the ages.
Note: Why wasn't this important study reported in the major media? Could it be that big Pharma has bought out the media with their billions in advertising dollars such that they won't report on discoveries that eat into their profits? For more along these lines, see concise summaries of deeply revealing news articles on pharmaceutical corruption from reliable major media sources.
---
Obama names five new national monuments, including Southern civil rights sites
January 12, 2017, Washington Post
https://www.washingtonpost.com/national/health-science/obama-names-five-new...
President Obama declared five new national monuments Thursday. Three new monuments in the South, all of which have bipartisan support, exemplify Obama's push to expand America's shared national identity through the narrative it tells with its public lands. Two of them, in Birmingham and Anniston, Ala., were sites of violent acts perpetrated against African American children and an interracial group of civil rights activists. The third, in Beaufort, S.C., commemorates the period between the Civil War and the push for segregation in the 1890s when freed slaves worked to establish schools and communities of their own. Obama noted that the monuments "preserve critical chapters of our country's history" and reflect his long-standing effort to "ensure that our national parks, monuments and public lands are fully reflective of our nation's diverse history and culture." By invoking the Antiquities Act of 1906 to designate the sites, Obama has now used the act more than any other president. While ... civil rights proponents had long expected the Alabama sites to be designated as national monuments, Obama's decision to establish one to Reconstruction was more surprising. Northwestern University history professor Kate Masur, who pushed for designation, [said] that the [Penn Center site in South Carolina] will illuminate "one of the most important and most misunderstood eras of our past. The Reconstruction era was the nation's first effort to grapple with slavery's lasting impact, when millions of former slaves began forging lives in freedom."
Note: Explore a treasure trove of concise summaries of incredibly inspiring news articles which will inspire you to make a difference.
---
'Standing man' inspires silent protests in Turkey
June 18, 2013, Reuters
http://uk.reuters.com/article/uk-turkey-protests-standingman-idUKBRE95H04N20130618
A Turkish man has staged an eight-hour silent vigil on Istanbul's Taksim Square, scene of violent clashes between police and anti-government protesters in recent weeks, inspiring hundreds of others to follow his lead. Erdem Gunduz said he wanted to take a stand against police stopping demonstrations near the square, Dogan news agency reported. He stood silently, facing the Ataturk Cultural Centre which was draped in Turkish flags and a portrait of Turkey's founder Mustafa Kemal Ataturk, from 6 p.m. ... on Monday. By 2 a.m. ... when the police moved in, about 300 people had joined him. Ten people, who refused to be moved on by police, were detained. Gunduz, swiftly dubbed "standing man" on social media in Turkey, inspired similar protests elsewhere in Istanbul as well as in the capital Ankara and the city of Izmir on the Aegean coast. The silent protests were in stark contrast to demonstrations at the weekend, which saw some of the fiercest clashes so far when police fired teargas and water cannon to clear thousands from Taksim Square. What began in May as a protest by environmentalists upset over plans to build on a park adjoining Taksim has grown into a movement against Prime Minister Tayyip Erdogan, presenting the greatest public challenge to his 10-year leadership.
Note: Explore a treasure trove of concise summaries of incredibly inspiring news articles which will inspire you to make a difference.
---
Costa Rica's electricity was produced almost entirely from renewable sources in 2016
January 2, 2017, The Independent (One of the UK's leading newspapers)
http://www.independent.co.uk/environment/costa-rica-renewable-energy-electricity...
Almost all Costa Rica's electricity was produced by renewable energy in 2016. The Costa Rican Electricity Institute (ICE) said that around 98.1 per cent of the country's electricity came from green sources. These included large hydropower facilities, fed by a myriad of rivers and heavy seasonal rains, geothermal plants, wind turbines, solar panels and biomass plants. The country used carbon-free electricity for more than 250 days last year with a continuous 110-day stretch from 17 June until 6 October. Science and environment journalist Maria Gallucci described the tropical country as "a verdant gem amid a pile of black coal rocks". In comparison, less than 15 per cent of the US electricity supply for January to October 2016 was renewable. Coal and natural gas together made up nearly two-thirds of the US electricity generation over that period and nuclear power provided the remaining 19 per cent. ICE president Carlos Manuel Obregón said he expected renewable power generation to stay "stable" in Costa Rica in 2017. The country, which hosts more than five per cent of the world's species biodiversity despite a landmass that covers 0.03 per cent of the planet, has recently set up four new wind farms. Costa Rican clean development adviser Dr Monica Araya has said the extent of Costa Rica's renewable electricity generation is a "fantastic achievement".
Note: Explore a treasure trove of concise summaries of incredibly inspiring news articles which will inspire you to make a difference.
---
Note: For summaries of the latest news articles covering deep politics and censored news, click here. For summaries of the most important news articles ever along these lines, click here.
Don't miss our treasure trove of inspiring resources
Kindly support this work of love: Donate here
Explore the mind and heart expanding websites managed by the nonprofit PEERS network:
Subscribe to the PEERS email list of inspiration and education (one email per week). Or subscribe to the list of news and research on deep politics (one email every few days).