World Religious Leaders Call For Interfaith Friendship, 'Seductive' Veggies Sell, Weight Training and Health
Inspiring News Articles
June 30, 2016
Hey awesome friends,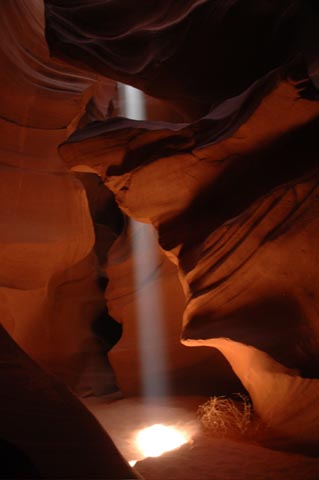 Explore below key excerpts of inspiring news articles with great information on 22 of the world's top religious leaders who united behind an appeal for religious tolerance and interfaith friendship, how giving vegetables 'seductive' names may make healthy choices more popular in cafeterias, the power of strength training to improve health and extend life, and more.
Each inspiring excerpt is taken verbatim from the media website listed at the link provided. If any link fails, click here. The key sentences are highlighted in case you just want to skim. Please spread the inspiration and have a great one!
With sacred love and warm wishes,
Fred Burks for the PEERS websites
Special note: Watch a 91-year-old gymnast perform feats very few of us could do. Watch a hauntingly beautiful four-minute video of India's holy city Varanasi. Watch a fascinating 10 minute video on a very unusual mummy found in Peru.
Quote of the week: "The intuitive mind is a sacred gift and the rational mind is a faithful servant. We have created a society that honors the servant and has forgotten the gift." ~~ Albert Einstein
Video of the week: This amazing Disney seven-minute video goes way deep!!!
---
World's Top Religious Leaders Issue Rare Joint Appeal
June 15, 2017, Huffington Post
http://www.huffingtonpost.com/entry/worlds-top-religious-leaders-issue-rare-joint...
In a rare move, major religious leaders ― from Pope Francis to the Dalai Lama ― issued a joint appeal Wednesday asking people to follow a simple bit of advice: Make friends with people of other faiths. "Our advice is to make friends to followers of all religions," Ayatollah Sayyid Fadhel Al-Milani, one of the U.K.'s most senior Shia Muslim clerics, said in a video recording. "Personal contact, personal friendship, then we can exchange a deeper level of experience," the Dalai Lama said. Pope Francis chose to speak about his long friendship with the Argentinian Rabbi Abraham Skorka, who also appeared in the video. "Make Friends" is an initiative of the Elijah Interfaith Institute, an interfaith organization with offices in Israel and the United States. In a press release, organizers said the project's mission is to counter the idea that people view each others' religions with distrust or disdain - and to potentially even reduce violence conducted in the name of religion. Rabbi Dr. Alon Goshen-Gottstein, the Elijah Interfaith Institute's director, said that this project ... affirms the need for friendship between faiths. The 22 leaders involved in the appeal represent a wide spectrum of religious beliefs. Each leader contributed a personal statement specifically for the purposes of this project.
Note: How strange that very few major media picked up on this important and inspiring article.
---
'Seductive names' make vegetables more appealing
June 13, 2017, BBC News
http://www.bbc.com/news/health-40245922
How do you get more people to eat their greens? Give vegetables seductive names, say US researchers. A team at Stanford tried it out on students in the university cafeteria and found veggie sales went up by 25% when indulgent labels were used. "Sizzlin' beans", "dynamite beets" and "twisted citrus-glazed carrots" tempted diners to fill their plates. Healthy labels, such as "wholesome", were a turn-off, even though the dishes were identical in every other way. The indulgent labels came out top and included "twisted garlic-ginger butternut squash wedges" and "dynamite chilli and tangy lime-seasoned beets". The researchers, Brad Turnwald and colleagues, say the findings, published in JAMA Internal Medicine, make sense when you consider the psychology behind food choices. "When most people are making a dining decision, they are motivated by taste. And studies show that people tend to think of healthier options as less tasty for some reason. "Labels really can influence our sensory experience, affecting how tasty and filling we think food will be. So we wanted to reframe how people view vegetables, using indulgent labels." Although most of us know that we should eat plenty of veg, too few of us do it. People are advised to eat at least five portions of fruit and vegetables per day. Roughly a quarter of UK adults actually achieve this, however.
Note: Explore a treasure trove of concise summaries of incredibly inspiring news articles which will inspire you to make a difference.
---
Why Weight Training Is Ridiculously Good For You
June 6, 2017, Time
http://time.com/4803697/bodybuilding-strength-training/
Modern exercise science shows that working with weights - whether that weight is a light dumbbell or your own body - may be the best exercise for lifelong physical function and fitness. Brad Schoenfeld, an assistant professor of exercise science at New York City's Lehman College ... has published more than 30 academic papers on every aspect of resistance training - from the biomechanics of the push-up to the body's nutrient needs following a hard lift. Later in life, bone tissue losses accelerate and outpace the creation of new bone. This loss of bone tissue leads to the weakness and postural problems that plague many older adults. "Resistance training counteracts all those bone losses and postural deficits," he says. For anyone at risk for metabolic conditions - type-2 diabetes, but also high blood pressure, unhealthy cholesterol levels and other symptoms of metabolic syndrome - strength training is among the most-effective remedies. Strength training also seems to be a potent antidote to inflammation, a major risk factor for heart disease and other conditions. More research has linked strength training to improved focus and cognitive function, better balance, less anxiety and greater well-being. If all that isn't convincing enough ... perhaps this is: maintaining strength later in life "seems to be one of the best predictors of survival," says [University of Michigan professor Mark] Peterson. "When we add strength ... almost every health outcome improves."
Note: Explore a treasure trove of concise summaries of incredibly inspiring news articles which will inspire you to make a difference.
---
World Coal Production Just Had Its Biggest Drop on Record
June 13, 2017, Bloomberg
https://www.bloomberg.com/news/articles/2017-06-13/coal-s-era-starts-to-wane...
It's the end of an era for coal. Production of the fossil fuel dropped by a record amount in 2016, according to BP Plc's annual review of global energy trends. China, the world's biggest energy consumer, burned the least coal in six years and use dropped in the U.S to a level last seen in the 1970s, the company's data show. Coal, the most polluting fuel that was once the world's fastest growing energy source, has been a target of countries and companies alike as the world begins to work toward the goals of the Paris climate agreement. Consumption is falling as the world's biggest energy companies promote cleaner-burning natural gas, China's economy evolves to focus more on services than heavy manufacturing and renewable energy like wind and solar becomes cheaper. U.S. demand for coal fell by 33.4 million tons of oil equivalent last year to 358.4 million, the biggest decline in the world in absolute terms, BP data show. Global consumption dropped 1.7 percent last year compared with an average 1.9 percent yearly increase from 2005 to 2015, according to BP. Consumption of coal fell in every continent except Africa, the BP data show. Germany, Europe's biggest user, consumed 4.3 percent less coal. U.K. demand fell 52.5 percent, the biggest percentage decline among the world's major economies, according to BP's data.
Note: Explore a treasure trove of concise summaries of incredibly inspiring news articles which will inspire you to make a difference.
---
In Beijing, Two Wheels Are Only a Smartphone Away
March 19, 2017, New York Times
https://www.nytimes.com/2017/03/19/world/asia/beijing-bike-sharing.html
Beijing was once a city of bikes, the capital of a country known as the Bicycle Kingdom for the millions of two-wheelers that dominated urban transport in a state-planned economy where cars were reserved for official business and the politically powerful. Decades of remarkable economic growth, beginning in the 1990s, led to a huge influx of cars in cities like Beijing. As the economy roared, autos pushed bikes off the roads, creating heavy pollution and miserable traffic. Now, Beijing may be returning to its roots. Thanks to about two dozen technology start-ups, brightly colored shared bikes have flooded Beijing since last year, dotting a normally drab cityscape with flashes of bumblebee yellow, kingfisher blue and tangerine. Commuters pick up the bikes and then ride and drop them off anywhere they like, locking the back wheel, with no need to find a stand or retether them. Costing as little as 7 cents a half-hour and designed to take people the last leg from public transport to their places of work or entertainment, the bikes have the potential to transform urban living and even shape people's decisions about where to live and work. Those are vital issues in this sprawl of about 20 million people, many of whom spend hours a day commuting. "Having a bike like this might allow me to choose, say, to live a bit further out, or take another job in a place that isn't as easy to get to," said Ms. Cao, [an] employee at [an] advertising agency.
Note: Explore a treasure trove of concise summaries of incredibly inspiring news articles which will inspire you to make a difference.
---
Hypnosis, grounded in science
June 12, 2017, The Globe and Mail (One of Canada's leading newspapers)
https://www.theglobeandmail.com/life/health-and-fitness/health/science-hypnosis...
Hypnosis isn't just for hucksters and Hollywood villains any more. Clinical trials have demonstrated its effectiveness in treating anxiety, phobias, skin rashes, irritable-bowel syndrome and acute and chronic pain. In North America, medical centres such as the Mayo Clinic have added hypnosis to their pain-management tools. As with mindfulness meditation, hypnosis harnesses the brain's natural abilities to regulate the body and control the random thoughts that ricochet through our minds, says Dr. David Patterson, a University of Washington psychologist. But, he adds, meditation can take weeks or months of practice before it helps patients. With hypnosis, "the relief is just a lot quicker and more dramatic." About 10 per cent to 15 per cent of adults are "highly hypnotizable," meaning they can easily slip into a trance and act on hypnotic suggestions. The same percentage of adults do not respond to hypnosis at all, while the rest are somewhere in between. In hypnosis circles, the word "powerful" comes up a lot. But it's hardly an overstatement when you consider the work of Dr. Marie-Elisabeth Faymonville, director of the pain clinic ... at the University Hospital of Liège, Belgium. Hypnosis allows patients to avoid general anesthesia in surgeries ranging from mastectomies to heart-valve replacements, Faymonville says. Since 1992, she has treated more than 9,500 surgery patients with "hypno-sedation," combining hypnosis with small amounts of local anesthesia. Of those patients, just 18 had to switch to general anesthesia.
Note: Explore a treasure trove of concise summaries of incredibly inspiring news articles which will inspire you to make a difference.
---
World's biggest floating solar power plant in China can power 15,000 homes
June 2 2017, International Business Times
http://www.ibtimes.co.in/worlds-biggest-floating-solar-power-plant-china-can...
China has activated the world's biggest floating solar power plant, which is situated in the city of Huainan, in the central Anhui province. According to Sungrow Power Supply, the firm that built the facility, the new plant can generate 40 megawatts of electricity, which is enough to power as many as 15,000 homes. The new solar farm, which was connected to Huainan's power grid in May, is constructed on an area that was used for rigorous coal mining for years. Gradual sinking of the area and heavy rain thereafter created a lake, where Sungrow now have installed floating solar panels, ranging in depth from four to 10 metres. China is currently considered to be the world's largest solar energy producer with a capacity of 77.42 gigawatts by the end of 2016. According to reports, solar power accounts for only one percent of China's energy output. However, this could soon change as the country has shifted its attention towards clean energy. Currently, renewables represent only 11 percent of China's energy use, but that number could go up to 20 percent by 2030. China also unveiled the world's biggest solar farm in a far-off region of the Tibetan plateau, in western Qinghai province earlier this year. The facility, named Longyangxia Dam Solar Park, covers nearly 27 square kilometres, with an ability to generate energy to power 200,000 homes.
Note: Explore a treasure trove of concise summaries of incredibly inspiring news articles which will inspire you to make a difference.
---
'Spectacular' drop in renewable energy costs leads to record global boost
June 6, 2017, The Guardian (One of the UK's leading newspapers)
https://www.theguardian.com/environment/2017/jun/06/spectacular-drop-in-renewable...
Renewable energy capacity around the world was boosted by a record amount in 2016 and delivered at a markedly lower cost, according to new global data – although the total financial investment in renewables actually fell. Plummeting prices for solar and wind power ... led to new power deals in countries including Denmark, Egypt, India, Mexico and the United Arab Emirates all being priced well below fossil fuel or nuclear options. The new renewable energy capacity installed worldwide in 2016 was 161GW, a 10% rise on 2015 and a new record, according to REN21, a network of public and private sector groups covering 155 nations and 96% of the world's population. New solar power provided the biggest boost – half of all new capacity – followed by wind power at a third and hydropower at 15%. It is the first year that the new solar capacity added has been greater than any other electricity-producing technology. Christiana Figueres, the former UN climate chief who delivered the Paris agreement and is now convenor of Mission 2020, said: "The economic case for renewables as the backbone of our global energy system is increasingly clear and proven. Offering ever greater bang-for-buck, renewables are quite simply the cheapest way to generate energy in an ever-growing number of countries."
Note: Explore a treasure trove of concise summaries of incredibly inspiring news articles which will inspire you to make a difference.
---
Note: For summaries of the latest news articles covering deep politics and censored news, click here. For summaries of the most important news articles ever along these lines, click here.
Don't miss our treasure trove of inspiring resources
Kindly support this work of love: Donate here
Explore the mind and heart expanding websites managed by the nonprofit PEERS network:
Subscribe to the PEERS email list of inspiration and education (one email per week). Or subscribe to the list of news and research on deep politics (one email every few days).