And the Blind Shall See, World's Greenest Cruise Ship, Companies That Do Good Do Better
Inspiring News Articles
January 12, 2018
Hey awesome friends,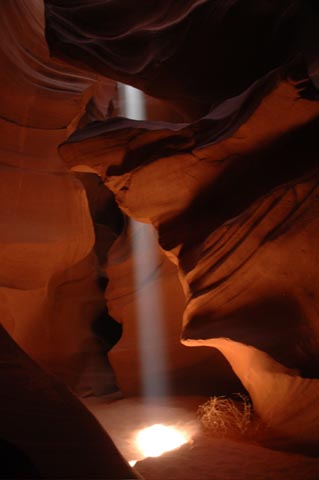 Explore below key excerpts of inspiring news articles with great information on one man who has restored sight to 100,000 blind people, the world's greenest cruise ship, companies that do good having higher returns, and more.
Each inspiring excerpt is taken verbatim from the media website listed at the link provided. If any link fails, click here. The key sentences are highlighted in case you just want to skim. Please spread the inspiration and have a great one!
With sacred love and warm wishes,
Fred Burks for the PEERS websites
Thank you and annual report: Thanks so much to all who donated so generously to make last month the best month ever financially for PEERS! We are surprised and thrilled that we ended the year in the plus column. Our 2017 annual report available at this link shares the details on this, inspiring messages from many supporters through the year, and explores the many ways PEERS made a difference.
Special note: Watch a beautiful 15-minute video tribute to great conservationist Douglas Tompkins.
Quote of the week: "Love comes to those who still hope even though they've been disappointed, to those who still believe even though they've been betrayed, to those who still love even though they've been hurt." ~ Anonymous
---
In 5 Minutes, He Lets the Blind See
November 7, 2015, New York Times
https://www.nytimes.com/2015/11/08/opinion/sunday/in-5-minutes-he-lets-the...
He has restored eyesight to more than 100,000 people, perhaps more than any doctor in history. His patients ... stagger and grope their way to him along mountain trails from remote villages, hoping to go under his scalpel. A day after he operates to remove cataracts, he pulls off the bandages - and, lo! They can see clearly. At first tentatively, then jubilantly, they gaze about. A few hours later, they walk home, radiating an ineffable bliss. Dr. Sanduk Ruit, a Nepali ophthalmologist ... has pioneered a simple cataract microsurgery technique that costs only $25 per patient and is virtually always successful. Indeed, his "Nepal method" is now taught in United States medical schools. In the United States, cataract surgery is typically performed with complex machines. But these are unaffordable in poor countries, so Dr. Ruit [pioneered a] small-incision microsurgery to remove cataracts without sutures. At first, skeptics denounced or mocked his innovations. But then the American Journal of Ophthalmology published a study of a randomized trial finding that Dr. Ruit's technique had exactly the same outcome (98 percent success at a six-month follow-up) as the Western machines. One difference was that Dr. Ruit's method was much faster and cheaper. He founded the Tilganga Institute of Ophthalmology, which ... conducts eye surgery on 30,000 patients annually, [as well as] manufactures 450,000 tiny lenses a year for use in cataract surgery, keeping costs to $3 a lens compared to $200 in the West.
Note: Your direct donation to help this man can cure blindness for many people. Explore a treasure trove of concise summaries of incredibly inspiring news articles which will inspire you to make a difference.
---
The world's greenest cruise ship will have sails
December 11, 2017, CNN
http://money.cnn.com/2017/12/11/technology/green-cruise-ship-ecoship
Cruise ships have a bad rap with environmentalists. One cruise operator is hoping to change that. Peace Boat, a Japanese non-governmental organization ... is working on an ambitious project to build the most sustainable vessel in the booming industry. Now in the last stages of planning, the "Ecoship" will be built by Finland's Arctech. It will cost about $500 million, financed in part by impact investors - funds, rich families and individuals who want to use their cash to improve the world as well as make a profit. A conventional cruise ship can burn hundreds of tons of heavy fuel oil a day and emit as much particulate matter as a million cars. The "Ecoship" will be fueled by a much cleaner combination of solar panels, wind power and liquid natural gas, and should produce 40% less carbon dioxide than a traditional cruise ship. "We will have 10 sails, so it will use the wind like traditional sailing ships," [Peace Boat founder Yoshioka] Tatsuya explained. The "Ecoship" is designed to mimic the shape of a whale. While smaller than many cruise ships currently being built, it will accommodate 2,000 passengers, and host conferences and events while docked. Peace Boat hopes it will set sail on its maiden voyage in 2020, and that it will quickly become a showcase for the future of the industry. "There's potential with a very green cruise ship to get a lot of attention at each port of call and that can make an impact," Tatsuya said. And he doesn't plan to stop at one ship. Demand for cruises, and green tourism is booming.
Note: Explore a treasure trove of concise summaries of incredibly inspiring news articles which will inspire you to make a difference.
---
Companies that do good things have higher returns
December 13, 2017, CNBC
https://www.cnbc.com/2017/12/13/dan-hesse-good-deeds-give-companies-roughly...
Companies that enforce employee-centric and customer-centric cultures are likely to see better financial gains than their competitors, Just Capital's Dan Hesse told CNBC on Wednesday. "What we've seen from a financial performance point of view is that you have [a] higher return on equity of these companies that do good things," Hesse, the former CEO of Sprint, told "Mad Money" host Jim Cramer. Just Capital, a private, non-profit research firm, recently conducted a survey of 72,000 individuals across the United States. On Tuesday, Just Capital and Forbes released a ranking of the top 100 most "just" U.S. companies based on the results. Many leading technology companies landed high in the ranks, with Intel, Texas Instruments and Nvidia taking the top three spots. But one of the most sweeping commonalities was how consumers felt about tax reform, Hesse said. While investors might get excited about the potential for share buybacks and dividend increases if corporate tax reform is passed, consumers couldn't be less thrilled about it, Hesse said. "If there's one overall theme in the data, it's that they believe companies are focused too much on just shareholders versus all the other stakeholders," he told Cramer. "They'll say shareholders, yes, important, but your employees are No. 1 and your customers are No. 2," Hesse continued. "So are the communities, the environment, a lot of other stakeholders. So they will want to see companies take this money and invest in their employees and in some of these other areas."
Note: Explore a treasure trove of concise summaries of incredibly inspiring news articles which will inspire you to make a difference.
---
Buy Nothing Project: free clothes, toys, food - even a wedding
October 3, 2017, Seattle Times/Chicago Tribune
http://www.chicagotribune.com/lifestyles/sns-tns-bc-hby-buy-nothing-20171003...
When Erika Dudra moved to Beacon Hill two years ago, she didn't know any of her neighbors. Dudra soon discovered a Facebook group called Buy Nothing Beacon Hill North. The premise of the group was simple: Offer up something that you don't need, or ask for something you do need. She joined to get rid of a couch, but then started asking for baby things. As a result, "I have a 2-year-old now who basically cost me nothing," she said. When Dudra remarried ... she threw a "Buy Nothing wedding" with a donated dress, cake, decor, flowers, an American Sign Language interpreter for deaf relatives and a wedding photographer. To participants, Buy Nothing is about more than just fighting consumer culture, though. Today, all of Dudra's best friends are people she met on Buy Nothing. Since this network was started in 2013 ... members and volunteers have spread the Buy Nothing gospel to more than half a million people in 20 countries. Buy Nothing co-founder Liesl Clark likes to say the project is one-half internet giveaway group and one-half prehistoric Himalayan economics. Inspiration comes from high up in the Himalayas, where Clark has filmed archaeology documentaries for National Geographic and the PBS series "NOVA." In 2007, Clark visited a village in the Upper Mustang area of Nepal that didn't operate on currency. Instead, the village of Samdzong operated on a "gift economy" when a villager needed something, she or he would simply ask. Residents kept communal goats and sheep and took turns watching each other's fields.
Note: Watch an inspiring video on this great project.
---
World Bank Group pledges to stop investing in oil and gas exploration
December 12, 2017, The Telegraph (One of the UK's leading newspapers)
http://www.telegraph.co.uk/business/2017/12/12/world-bank-group-pledges-stop...
One of the world's most important financial and development institutions, the World Bank Group (WBG), is to stop financing oil and gas exploration, in a bid to help combat climate change. After 2019, the WBG – which includes the World Bank and three other institutions – will stop investing in upstream oil and gas, it announced at the One Planet Summit in Paris on Wednesday. The summit was hosted by French president Emmanuel Macron, with 164 world leaders, government members, business leaders and prominent figures joining him. This move marks a major change in strategy for the the WBG, which has historically sought to support extraction of natural resources. The World Bank currently holds $961m (£722m) of guarantee operations, set up to support private sector investments in gas and oil explorations. Upstream oil and gas constitute 2pc of the WBG portfolio. Across the World Bank Group institutions, the total portfolio is worth around $280bn. This comes as the WBG signed a $1.15bn loan with the Government of Egypt aimed at reducing fossil fuel subsidies and encouraging low-carbon energy investment. "Everyday, climate change becomes a more urgent economic, social, and existential threat to all countries and all people," WBG president, Jim Yong Kim, said. This change in approach was to ensure "alignment of our support to countries to meet their Paris goals," he added.
Note: Explore a treasure trove of concise summaries of incredibly inspiring news articles which will inspire you to make a difference.
---
Twenty companies join nations planning coal phase out
December 12, 2017, CNBC/Reuters
https://www.cnbc.com/2017/12/12/reuters-america-twenty-companies-join-nations...
About 20 companies including Unilever, EDF and Iberdrola joined an international alliance of 26 nations on Tuesday pledging to phase out coal to combat global warming. At a climate summit hosted by French President Emmanuel Macron in Paris, new members of the "Powering Past Coal Alliance" agreed that traditional coal power should be phased out by 2030 in rich nations and by 2050 in other parts of the world. Nations including Sweden, Ethiopia and Latvia, as well as the U.S. state of California, also joined the alliance as part of commitments under the 195-nation Paris climate agreement reached on December 12 two years ago. The coal phase-out plan, launched last month by about 20 governments, widened on Tuesday to companies also including BT, Engie, Kering, Diageo, Marks & Spencer, Orsted, Storebrand and Virgin Group. The companies committed to setting targets to end the use of traditional coal from the power sector, both for consumption and in generating electricity. Founder members of the alliance, launched at U.N. climate negotiations in Germany, include Britain, France, Canada, Mexico, New Zealand, Costa Rica and the Marshall Islands. A declaration said that coal-fired power plants produce almost 40 percent of global electricity. Most of the countries in the alliance are already cutting their use of coal.
Note: Explore a treasure trove of concise summaries of incredibly inspiring news articles which will inspire you to make a difference.
---
Livia Firth's Eco-Age – Time to End Our Fast-Fashion Binge
November 23, 2017, Huffington Post
http://www.huffingtonpost.co.uk/entry/livia-firths-eco-age-time-to-end-our-fast...
Thursday 16th November marked the 7th Annual Lovie Awards. This year, Livia Firth was the winner of the Emerging Entrepreneur Award for her fight for sustainable fashion as the founder and creative director of Eco-Age. Livia founded Eco-Age in 2009 as a brand consultancy providing sustainability strategies and communication tools to fashion brands. Their modus operandi is to demystify the supply chain so that brands can be sure they are working with suppliers and manufacturers that guarantee responsible sourcing and production of materials and ethical labour practices. She and her team work with several brands to help them become sustainable and conscious as part of their core operations and values – not as a token 'project' seeking to gain sustainability credentials. Livia points to a tactic of some large, fast-fashion brands, of producing a product or small number of products 'sustainably', that are then heavily promoted in an attempt to create a cleaner, greener brand image, which she dismisses as "bullshit green-washing", to divert attention from the dirty fashion practices continuing throughout the supply chain in those brands. Eco-Age refuses to conduct business with fast-fashion businesses due to the ethical crimes being committed and their failure to provide a living wage. She comments that being awarded a Lovie is recognition of her engagement with the public ... to inform, educate and enlighten consumers.
Note: Explore a treasure trove of concise summaries of incredibly inspiring news articles which will inspire you to make a difference.
---
7,500 Strangers Just Bought A Crumbling French Chateau Together
December 5, 2017, NPR
https://www.npr.org/sections/thetwo-way/2017/12/05/568594889/7-500-strangers...
Crowdfunding has been used to finance films, board games, classical music, scientific research and infertility treatments. Add this to the list of things bought with collective purchasing power: A chateau in the French countryside, complete with moat. The platform used to raise the funds announced on Friday that the castle had been purchased by milliers d'internautes – that is, thousands of Internet users, who each paid at least 50 euros (about $60) to "adopt" the chateau and help restore it. In just 40 days, the site raised the 500,000 euros it needed to buy it. "It's done, it's historic!" [the announcement] said. "The Château de la Mothe-Chandeniers now belongs to thousands of Internet users. Through this collective purchase, we believe in the preservation and development of the heritage of tomorrow and prove that civic strength is always the greatest." The chateau dates to the 13th century, and it was looted and abandoned during the French Revolution. In 1809, a rich Parisian entrepreneur bought and restored it. In March 1932, a fire broke out, destroying the roof and causing the chateau to be abandoned once more. Sadly, a suite at the castle is not part of the deal for the thousands of donors, though a gift of at least 60 euros (about $71) gives each patron a membership card and "access to part of the castle." The real gift, the campaign explains, is that patrons can become investors in a company that will own the castle, and "collectively decide its future."
Note: Don't miss video of this amazing abandoned castle at the link above.
---
High schooler spreads the message that nobody should have to dine alone
November 24, 2017, CBS News
https://www.cbsnews.com/news/spreading-the-message-that-nobody-should-have...
When the lunch bell rings at Boca Raton High School in Florida, 3,400 kids spill into the courtyard and split into their social groups. But not everyone gets included. Someone always sits alone. "It's not a good feeling, like you're by yourself. And that's something that I don't want anybody to go through," said Denis Estimon. Denis is a Haitian immigrant. When he came here in first grade, he says he felt isolated - especially at lunch. So with some friends, Denis started a club called "We Dine Together." Their mission is to go into the courtyard at lunchtime to make sure no one is starving for company. For new kids especially, the club is a godsend. Since it started last year, hundreds of friendships have formed - some very unlikely. Jean Max Meradieu said he met kids he would never "ever" meet on the football team. Jean actually quit the football team - gave up all perks that come with it - just so he could spend more time with this club. "I don't mind not getting a football scholarship," Jean said. "This is what I really want to do." Just imagine how different your teenage years would have been, if the coolest kids in school all of a sudden decided you mattered. Since we first told this story, Denis has graduated from high school - but not from this mission. He's now travelling the country, opening "We Dine Together" chapters at other schools - 15 so far, with more than 100 slated for the new year. And if we're lucky, when he's done showing kids how to make outsiders feel accepted, he can teach the rest of us.
Note: Explore a treasure trove of concise summaries of incredibly inspiring news articles which will inspire you to make a difference.
---
The craze for ethical investment has reached Japan
November 23, 2017, The Economist
https://www.economist.com/news/finance-and-economics/21731630-it-led-top-down...
Japan is prone to fads. One has hit finance: investing in assets screened for ESG (environmental, social and governance) factors. In 2014-16 funds invested in ESG assets grew faster in Japan than anywhere else. Today Japan's sustainable-investment balance is $474bn, or some 3.4% of the country's total managed assets - low compared with Europe or America, but high for Asia. The shift is driven from the top down, rather than, as elsewhere, by ethically minded individual investors. The big boost for ethical investing in Japan came from the Government Pension Investment Fund (GPIF), the world's biggest public-sector investor, with $1.3trn of assets under management. In 2015 GPIF signed the UN's Principles for Responsible Investment. This year it invested 3% of its holdings in socially responsible assets, using three ESG indices. Smaller investors have started to follow suit. Hiromichi Mizuno, GPIF's chief investment officer, says the decision to invest in three ESG indices is for the long-term future, rather than with an eye on short-term returns or to support government policy: "The more companies pay attention to the sustainability of the environment, society and governance, the more likely investors are to find investment opportunities in them." Analysts say GPIF is setting a trend for sustainable investing not just in Japan but globally. It has said it wants to increase its allocations in ESG funds to 10% of its assets.
Note: Explore a treasure trove of concise summaries of incredibly inspiring news articles which will inspire you to make a difference.
---
Discover the World
November 28, 2017, New York Times
https://www.nytimes.com/2017/11/28/opinion/forget-trump-and-discover-the-world.html
China has been busy creating a cashless society, where people can pay for so many things now with just a swipe of their cellphones - including donations to beggars - or even buy stuff at vending machines with just facial recognition, and India is trying to follow suit. These are big trends, and in a world where data is the new oil, China and India are each creating giant pools of digitized data that their innovators are using to write all kinds of interoperable applications — for cheap new forms of education, medical insurance, entertainment, banking and finance. "It's transforming the lives of ordinary people," explained Alok Kshirsagar, a McKinsey partner based in Mumbai. Now any Indian farmer can just go to one of 250,000 government community centers - each with a computer, Wi-Fi and a local entrepreneur who manages it - log into a government digital services website with the farmer's unique ID and instantly print out a birth certificate or land records needed for transactions. Similar innovations are going on in energy, explained Mahesh Kolli, president of Greenko, India's largest renewable power provider. Greenko just built the largest solar project in the world - a 3,000-acre field of Chinese-made solar panels generating 800 megawatts powering over 600,000 homes in Andhra Pradesh. Two more such fields are on the way up. "No new coal or gas power plants are being built in India today," he added, "not because of regulations, but because solar, wind, hydro are all now able to compete with coal plants without subsidies."
Note: Explore a treasure trove of concise summaries of incredibly inspiring news articles which will inspire you to make a difference.
---
The compelling case for working a lot less
December 5, 2017, BBC
http://www.bbc.com/capital/story/20171204-the-compelling-case-for-working...
Non-stop activity isn't the apotheosis of productivity. It is its adversary. Researchers are learning that it doesn't just mean that the work we produce at the end of a 14-hour day is of worse quality than when we're fresh. This pattern of working also undermines our creativity and our cognition. Over time, it can make us feel physically sick – and even, ironically, as if we have no purpose. "The idea that you can indefinitely stretch out your deep focus and productivity time to these arbitrary limits is really wrong," says research scientist Andrew Smart. "If you're constantly putting yourself into this cognitive debt, where your physiology is saying 'I need a break' but you keep pushing yourself, you get this low-level stress response that's chronic – and, over time, extraordinarily dangerous." One meta-analysis found that long working hours increased the risk of coronary heart disease by 40% – almost as much as smoking (50%). Another found that people who worked long hours had a significantly higher risk of stroke, while people who worked more than 11 hours a day were almost 2.5 times more likely to have a major depressive episode than those who worked seven to eight. The reason we have eight-hour work days at all was because companies found that cutting employees' hours had the reverse effect they expected: it upped their productivity. If eight-hour days are better than 10-hour ones, could even shorter working hours be even better? Perhaps.
Note: For more along these lines, see concise summaries of deeply revealing health news articles from reliable major media sources. Then explore the excellent, reliable resources provided in our Health Information Center.
---
Portugal's radical drugs policy is working. Why hasn't the world copied it?
December 5, 2017, The Guardian (One of the UK's leading newspapers)
https://www.theguardian.com/news/2017/dec/05/portugals-radical-drugs-policy...
When the drugs came, they hit all at once. It was the 80s, and by the time one in 10 people had slipped into the depths of heroin use - bankers, university students, carpenters, socialites, miners - Portugal was in a state of panic. In 2001 ... Portugal became the first country to decriminalise the possession and consumption of all illicit substances. Rather than being arrested, those caught with a personal supply might be given a warning, a small fine, or told to appear before a local commission – a doctor, a lawyer and a social worker – about treatment, harm reduction, and the support services that were available to them. The opioid crisis soon stabilised, and the ensuing years saw dramatic drops in problematic drug use, HIV and hepatitis infection rates, overdose deaths, drug-related crime and incarceration rates. HIV infection plummeted from an all-time high in 2000 of 104.2 new cases per million to 4.2 cases per million in 2015. Portugal's remarkable recovery ... could not have happened without an enormous cultural shift, and a change in how the country viewed drugs. Portugal's policy rests on three pillars: one, that there's no such thing as a soft or hard drug, only healthy and unhealthy relationships with drugs; two, that an individual's unhealthy relationship with drugs often conceals frayed relationships with loved ones, with the world around them, and with themselves; and three, that the eradication of all drugs is an impossible goal. In spite of Portugal's tangible results, other countries have been reluctant to follow.
Note: Portugal's successful policy has contributed to public health outcomes that starkly contrast US trends.
---
Note: For summaries of the latest news articles covering deep politics and censored news, click here. For summaries of the most important news articles ever along these lines, click here.
Don't miss our treasure trove of inspiring resources
Kindly support this work of love: Donate here
Explore the mind and heart expanding websites managed by the nonprofit PEERS network:
Subscribe to the PEERS email list of inspiration and education (one email per week). Or subscribe to the list of news and research on deep politics (one email every few days).