Changing Focus to Good News, World's Oldest Yoga Teacher, 71-year-old Body Builder
Inspiring News Articles
June 29, 2018
Hey awesome friends,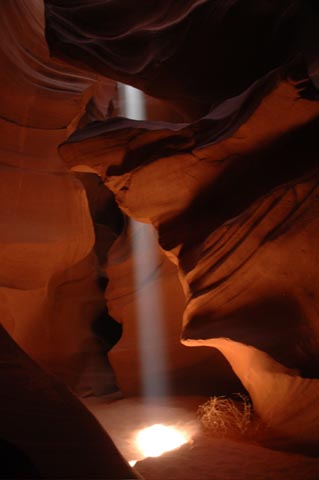 Explore below key excerpts of inspiring news articles with great information on the emerging field of 'solutions journalism' which aims to change the negativity bias in news reporting to focus more on good news, the world's oldest yoga teacher still going at 99, a 71-year-old body builder, and more.
Each inspiring excerpt is taken verbatim from the media website listed at the link provided. If any link fails, click here. The key sentences are highlighted in case you just want to skim. Please spread the inspiration and have a great one!
With sacred love and warm wishes,
Fred Burks for the PEERS websites
Special note: Watch a short video featuring a very creative house builder with a very big heart. Enjoy a beautiful 3-minute video in which a rescued magpie helps a woman to believe in herself. Watch Oprah and Brene Brown discuss the power of embracing challenging emotions and failure as potent teachers with concrete ideas on how to turn failure into success. Read an inspiring story of how Gandhi's successor Vinoba Bhave inspired the largest donation of land to the poor in the history of mankind.
Quote of the week: "One of the attributes of love, like art, is to bring harmony and order out of chaos, to introduce meaning and affect where before there was none, to give rhythmic variations, highs and lows to a landscape that was previously flat." ~~ Molly Haskell
Video of the week: Watch an inspiring 25-minute video on the challenging, yet blessed life of child prodigy artist Akiane Kramarik. An amazing 5-minute video of her at age 10 is available here.
---
The good news is … people like to read good news
February 12, 2018, The Guardian (One of the UK's leading newspapers)
https://www.theguardian.com/world/2018/feb/12/but-first-here-is-the-good-news-
Strange thing happens when you write about something going right. People take notice. They read to the end. They share it with their friends. They write to thank you. Eighteen months ago, the Guardian launched a pilot project to see how readers would respond if we deliberately sought out the good things happening in the world. More than 150 pieces of journalism later – in which we have examined the relative merits of everything from dog turds to ketamine, the blockchain to microhouses, and gardening to exoskeletons – we have proof of concept. Reader numbers for this kind of journalism have proven remarkably robust throughout the project. While audiences have always been riveted by bad news (it serves as both an early warning system and a reassurance about the comfort of their own lives), they are tired of the avalanche of awfulness. They are switching off. If people just shrug at news because they feel there is little they can do, nothing will change. Journalists in the US, Europe and the UK are waking up to this by publishing what is variously described as constructive journalism, solutions journalism or, somewhat misleadingly, positive news. Now the Guardian is deepening its commitment to this type of work. Our new series, The Upside, launched this week with [a] determination to show readers all of humanity, not just the bad bits. As our editor-in-chief, Katharine Viner, promised in a speech ... recently, "we will develop ideas that help improve the world, not just critique it."
Note: Explore a treasure trove of concise summaries of incredibly inspiring news articles which will inspire you to make a difference.
---
World's Oldest Yoga Teacher Shares Her Tips for a Long, Happy Life
May 22, 2018, People
https://people.com/health/tao-porchon-lynch-oldest-yoga-teacher-shares-her-best...
Tao Porchon-Lynch is 99 years old, and she's still practices – and teaches! – yoga regularly. So what's her secret to staying happy and active? "Every morning I wake up and say this is going to be the best day of my life – and it is," Porchon-Lynch tells Well and Good. "My life is my meditation." Porchon-Lynch abides by three simple tips to stay upbeat. The first is to not get fixated on bad things that may or may not happen. "Your mind gets in the way. It plagues you with all of the things that can go wrong," she says. "I don't let it get in my way." Secondly, she says to stop judging others. "Don't look down on anyone," she says. "Know that you can learn from everyone." Finally, Porchon-Lynch says to begin each day feeling happy. "Wake up with a smile on your face!" Porchon-Lynch has been practicing yoga for over 70 years, and has been teaching it for 45. She encourages people of all ages to try yoga, and says it's never too late to start. "Don't give up and think, 'I've done it. Now I can sit back,' " she [said]. "You haven't seen enough of this earth and there is a lot more to see that is beautiful." "I went once to a place to do a yoga program for seniors, and they were all sitting around hunched over actually waiting to die," she [said]. "I came in with my high heels and said, 'Are you going to join me?' One woman replied, 'Oh no, at our age?' I said, 'How old are you?' One said, 'I'm 68.' Another said, 'I'm 75.' The oldest was 79. I said, 'Oh, that's it? You're all my children!' "
Note: For more on this amazing woman, see this Newsweek article.
---
This Latina Bodybuilder Is 71: 'We Should Never Give Up on Ourselves'
July 24, 2017, NBC News
https://www.nbcnews.com/news/latino/latina-bodybuilder-71-we-should-never-give...
Josefina Monasterio, 71, is glad she didn't think about her age when she took up bodybuilding at age 59. "I would have missed out on the past 12 years of fun and success," said the former educator, competitive athlete and author, who recently returned from the NPC Southern States Championships in Fort Lauderdale, Florida. "I took second place this year, and I´m not used to that. I'm used to winning!" said Monasterio, whose enthusiasm is contagious. Dr. Josefina, as she likes to be called, was inducted in the NPC Southern States Hall of Fame in 2005 and then [won] for three years in a row starting in 2014. The Vero Beach, Florida resident recently published a book, Vibrant at Any Age, based on her lifelong journey of self-improvement. She hopes to inspire people to achieve their goals just as she has. "I reinvent myself every ten years, and so I started my 60s as a bodybuilder and now I begin my 70s as a writer," she said. "I don´t impose limitations on myself. People limit themselves by age, nationality, gender, it's very frustrating. Age is a mindset." Dr. Josefina´s war on ageism has rubbed off on her two daughters, both in their early thirties. "They both take care of their bodies and minds. They´re very proud of me now and brag about me. If you give them a good foundation as a parent, know that they will always come back to their roots."
Note: Explore a treasure trove of concise summaries of incredibly inspiring news articles which will inspire you to make a difference.
---
Marc Benioff of Salesforce: 'Are We Not All Connected?'
June 15, 2018, New York Times
https://www.nytimes.com/2018/06/15/business/marc-benioff-salesforce-corner...
Salesforce may not be a household name like Facebook or Twitter, but the software company and its chief executive, Marc Benioff, are hugely influential. Salesforce is worth roughly $100 billion, and Mr. Benioff is a billionaire many times over. Success has emboldened him. A fan of Buddhism, Mr. Benioff has installed meditation rooms throughout Salesforce offices and emerged as an outspoken voice on social issues including L.G.B.T.Q. rights, the gender pay gap and the deleterious effects of social media. "There's a shift going on," [said Benioff]. "When I went to U.S.C., it was all about maximizing value for shareholders. But we're moving into a world of stakeholders. It's not just about shareholders. Your employees are stakeholders, so are your customers, your partners, the communities that you're in, the homeless that are nearby, your public schools. A company like ours can't be successful in an unsuccessful economy or in an unsuccessful environment or where the school system doesn't work. We have to take responsibility for all of those things." This idea that somebody put into our heads — that companies are somehow these kind of individuated units that are separate from society and don't have to be paying attention to the communities they're in — that is incorrect. We need to have a more enlightened view about the role of companies. This company is not somehow separate from everything else. Are we not all connected? Are we not all one? Isn't that the point?"
Note: Explore a treasure trove of concise summaries of incredibly inspiring news articles which will inspire you to make a difference.
---
How big brands are trying to pull off a recycling revolution
June 11, 2018, CNN News
http://money.cnn.com/2018/06/11/news/companies/recycling-revolution/
Coca-Cola said in January that by 2030, it will collect and recycle one bottle or can for each one it sells. Dunkin' Donuts said it will try to stop using foam cups by 2020. Several others, including McDonald's and Procter & Gamble, have made their own ambitious commitments to use sustainable packaging. Recycling can give companies better control over their supply chains, explained Bridget Croke, who leads external affairs for Closed Loop Partners, which invests in recycling technologies. Recycled materials aren't always cheaper than raw materials, she said, but their prices are consistent. There are other advantages to going green. Kevin Wilhelm, who runs a sustainability consulting firm, said that companies typically make recycling pledges because they've found that waste hurts their bottom line. The Closed Loop Fund and the Recycling Partnership, [a nonprofit group], count several major corporations as their funding partners, including Amazon, Coca-Cola, PepsiCo, Starbucks, Target, Walmart (WMT) and others. Croke said that at this stage, companies are better served by joining forces than by trying to work separately. "Smart companies," she said, are trying to figure out, "'What are the disruptive collective actions we can take to make the most out of our resources?'" Working together, companies can pour significant funds into development projects and create collective demand for sustainable products, like recyclable, compostable paper cups.
Note: Explore a treasure trove of concise summaries of incredibly inspiring news articles which will inspire you to make a difference.
---
McDonald's to scrap plastic straws in UK and Ireland
June 15, 2018, CNN News
http://money.cnn.com/2018/06/15/news/mcdonalds-plastic-straws/index.html
McDonald's has joined the fight against plastic pollution by switching to paper straws at its restaurants in the United Kingdom and Ireland. The change, which will begin to take effect in September, follows trials of paper straws at select locations. The US fast food chain said a majority of its customers supported the move away from plastic. McDonald's ... uses 1.8 million straws each day at its 1,361 restaurants in the United Kingdom and Ireland. The company said the changeover would be complete in 2019. Plastic straws are the sixth most common type of litter globally. Only 1% are recycled. According to the UK government, 1 million birds and more than 100,000 sea mammals die every year from eating or getting tangled in plastic waste. And research shows there will be more plastic than fish by weight in the world's oceans by 2050. UK Environment Secretary Michael Gove called on other companies to follow the example of McDonald's. "McDonald's has made a significant investment in UK manufacturing to produce an alternative to plastic, showing British businesses are taking a global lead," he said in a statement. The flurry of commitments comes as efforts to eliminate single-use plastic intensify. The European Union moved last month to ban 10 items - including plastic cutlery, straws and cotton swabs - by 2030 in a bid to clean up the oceans.
Note: Explore a treasure trove of concise summaries of incredibly inspiring news articles which will inspire you to make a difference.
---
Shell's Starship Initiative semi truck looks crazy, is crazy efficient
June 6, 2018, Cnet.com
https://www.cnet.com/roadshow/news/shell-starship-initiative-semi-truck-coast...
Would it sound weird if we told you that Shell (yes, the petrochemical company) is building a starship? Probably. It would probably be less weird if we said that the Starship was actually a hyper-efficient bespoke semi truck that just did a coast-to-coast run from San Diego, California, to Jacksonville, Florida. To build the Starship, Shell teamed up with the AirFlow truck company to ruthlessly apply all of the best aerodynamic tricks and materials science hacks to the design of the truck in search of something more important to big trucks than simple miles-per-gallon: ton-miles per gallon. A truck's ton-miles per gallon figure compares the vehicle's fuel efficiency with the amount of cargo being carried since that dramatically affects how hard a diesel engine has to work. A typical long-haul diesel truck will weigh around 57,000 pounds, including a cargo load of 22,500 pounds. The Starship gross vehicle weight was right around 73,000 pounds, 39,900 pounds of which was cargo, despite that, the Starship averaged 8.94 miles per gallon versus a typical truck's average of 6.4 miles per gallon. The Starship's best mileage was just over 10 miles per gallon. Over the course of a million miles, the Starship would save over 44,000 gallons of diesel fuel versus a standard truck. That's a little more than 4,000 barrels of oil or 168,000 gallons of crude saved by one truck.
Note: Explore a treasure trove of concise summaries of incredibly inspiring news articles which will inspire you to make a difference.
---
Ali Banat: the man with the Gift of Cancer
May 31, 2018, Daily Times
https://dailytimes.com.pk/247087/ali-banat-the-man-with-the-gift-of-cancer/
Ali Banat, an Australian based charity worker, social activist, philanthropist, entrepreneur, and founder of the MATW (Muslims Around The World) Project passed away on Tuesday, May 30, 2018. His story resonated with the millions of people who came to know of him after his 'Gifted With Cancer' video went viral. His diagnosis of fourth stage Testicular cancer ... completely changed his life, and he decided to donate all his wealth in charity to Muslims Around the World. As he showed off, in the viral video, his huge bedroom lined with Louis Vuitton shoes ... along with a bracelet that cost him $60,000, with one of his cars which included a Ferrari Spider worth $600,000, one could see that ever since he got sick, none of it meant anything to him. Banat was told by the doctors that he had seven months to live, but instead, he lived for another blessed three years. In all this time, he was only dedicated to doing good as he donated his wealth and money to thousands of people across a number of countries including Togo, Ghana, and Burkina Faso. To make sure that his organisation, MATW, was run in good hands, Ali visited ... to see that 100% of the donations would go into the project and not be divided with administrative fees. With the money collected, MATW aimed at building villages for over 200 widows, a mosque, a school that would house 600 orphans, a mini-hospital/medical centre, as well as businesses to support the local community.
Note: Watch a moving interview at the link above showing how his life was totally changed in a positive way by cancer. Explore a treasure trove of concise summaries of incredibly inspiring news articles which will inspire you to make a difference.
---
Free Power From Freeways? China Is Testing Roads Paved With Solar Panels
June 11, 2018, New York Times
https://www.nytimes.com/2018/06/11/business/energy-environment/china-solar...
The potential appeal of solar roads - modified solar panels that are installed in place of asphalt - is clear. Generating electricity from highways and streets, rather than in fields and deserts packed with solar panels, could conserve a lot of land. Those advantages are particularly important in a place like China, a heavily populated country where demand for energy has risen rapidly. Now, such roads are finally becoming viable. China's leaders in solar road development are Pavenergy and Qilu Transportation. The surface of these panels, made of a complex polymer that resembles plastic, has slightly more friction than a conventional road surface, according to Zhang Hongchao, an engineering professor. Still, a litany of outstanding challenges means the wide deployment of solar roads is a long way off. Solar roads are ... more expensive than asphalt. It costs about $120 a square meter, or about $11 a square foot, to resurface and repair an asphalt road each decade. By comparison, Pavenergy and Colas hope to be able to bring the cost of a solar road to $310 to $460 a square meter with mass production. Panels on a highway would likely need to be replaced less often than asphalt, Professor Zhang said. And a solar road can produce about $15 a year worth of electricity from each square meter of solar panels. Less clear is whether the panels would be able to take the pounding of millions of tires each year for more than a decade, or whether they might be stolen.
Note: For more along these lines, see concise summaries of deeply revealing energy news articles from reliable major media sources.
---
Note: For summaries of the latest news articles covering deep politics and censored news, click here. For summaries of the most important news articles ever along these lines, click here.
Don't miss our treasure trove of inspiring resources
Kindly support this work of love: Donate here
Explore the mind and heart expanding websites managed by the nonprofit PEERS network:
Subscribe here to one of the two popular PEERS email lists