'Comfort Cases' for Foster Kids, 50 Years of Activism, 81 Year Old Breaks Records
Inspiring News Articles
October 19, 2018
Hey awesome friends,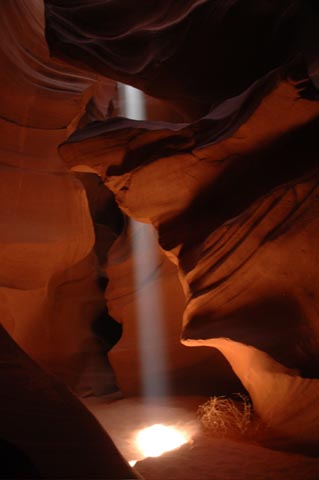 Explore below key excerpts of inspiring news articles with great information on more than 20,000 "comfort cases" made for foster children by a former foster child, the evolution of activism in the US over the past 50 years, an 81-year-old record-breaking runner who recently also broke a world record for competitive rowing, and more.
Each inspiring excerpt is taken verbatim from the media website listed at the link provided. If any link fails, click here. The key sentences are highlighted in case you just want to skim. Please spread the inspiration and have a great one!
With sacred love and warm wishes,
Fred Burks for the PEERS websites
Special note: Read the informative article "10 Tips for Getting People to Talk Across Political Differences." Watch the intriguing and inspiring "Pleiadian Message." Watch an awesome 2 1/2 minute video on the choice between fear and love.
Quote of the week: "Don't ignore the bad stuff, but make a point of celebrating the beautiful stuff with all the exuberant devotion you can muster." ~~ Rob Brezsny in his fun, profound book Pronoia is the Antidote for Paranoia
Video of the week: Watch a most fascinating 1983 BBC documentary titled "The Case of ESP." This once lost film is the best presentation on remote viewing we've ever seen. And check out our excellent resource page on the topic, too.
---
How a nightmare childhood inspired his one-of-a-kind gifts
June 14, 2018, CNN News
https://www.cnn.com/2018/06/14/us/cnnheroes-rob-scheer-comfort-cases/index.html
When Rob Scheer was 12 years old, he ended up in foster care after a childhood filled with violence and abuse. As he moved through the system, he carried his limited belongings in a trash bag. Yet he was determined to overcome the obstacles. He went on to join the US Navy and launch a successful corporate career, and he always knew he wanted to be a father. In 2008, Scheer and his husband, Reece Scheer, decided they would adopt children out of foster care. All the children showed up with their belongings in trash bags. "I couldn't believe it. The trash bag that I had carried so many years prior to that had found its way back into my life," Rob Scheer said. "It's just not acceptable that any child should carry their belongings in something that we all throw our trash in." The couple adopted the four children, and as a family, the Scheers began compiling supplies to donate to local foster children. Their nonprofit, Comfort Cases, was born. "We started building cases for kids that came into foster care, making sure that they had the basics," Scheer said. The backpacks are loaded with necessities like soap and toothbrushes, along with a book, journal, blanket, stuffed animal and other items. Since 2013, the group has assembled more than 20,000 Comfort Cases for children in foster care all over the country. "We want to make them feel loved," Scheer said. "I want them to know that even though they started their life in the system, the system still is not defining them. They deserve more."
Note: Explore a treasure trove of concise summaries of incredibly inspiring news articles which will inspire you to make a difference.
---
From tear gas to tweets: 50 years in the evolution of US activism
July 27, 2018, Christian Science Monitor
https://www.csmonitor.com/USA/Society/2018/0727/From-tear-gas-to-tweets-50-years...
On a cross-country drive from Los Angeles to Washington, D.C., our quest was to find out how activism has evolved in the past 50 years. Hours of interviews with former and current activists showed us that while the blueprints for battle have changed, the issues many people are fighting for have not. In 1968, the goal was to raise public awareness about the struggle of marginalized communities. Activists then used music, art, and writing as well as protests to bring that struggle forward. "What drove those movements was a rather wild hope that it was time for the country to repair what had been broken in American history," says sociologist Todd Gitlin, author of "The Sixties: Years of Hope, Days of Rage." Across the country, we saw people waking up to causes – conservative and liberal – they can support and finding a way to fight for them, just as activists did in 1968. Back then it might have meant wearing a brown beret or a black jacket, taking photos for a magazine, or writing a song with a person whose skin was a different color. Today it would look more like donning a pink hat or waving a rainbow flag or running for office when everyone says you can't or shouldn't. "I've become more aware at all levels," says Ms. Oakes, [an] English teacher in West Virginia [who helped organize a successful strike]. "We have a platform to build on that I don't think we had a year ago. And it's been inspiring to see how we've started something."
Note: Explore a treasure trove of concise summaries of incredibly inspiring news articles which will inspire you to make a difference.
---
81-year-old runner is breaking records but says 'the best is yet to come'
July 31, 2018, CNN News
https://www.cnn.com/2018/07/31/health/jeanne-daprano-runner-80s-longevity...
Jeanne Daprano wants the world to know something: She's not leaving anything behind. No regrets, no fear. At 81 years old, she's still pushing her body to the limit. She's still running competitive races, breaking world records and taking on new challenges. "The thing I'm learning about aging is, it's inevitable," Daprano said. "I'm not going to escape it. There are two ways to go: You can either press on or give up. Do I want to go back to 50, 40? No. Because I think the best is yet to come." As an elementary school teacher, she began running in order to keep up with her students. "I was known as the running teacher," she said. It might have started there, but Daprano's life as a runner took off in ways she never could have predicted. She began running competitively with 5K and 10K road races before moving to the track. She is now the world record holder in the women's 70-year-old age group mile and the women's 75-year-old age group 400 meters and 800 meters. And she's not done. In February, Daprano took on a new challenge: her first indoor rowing competition. In classic fashion, she broke the world record in the 80-to-84 age group, rowing 2,000 meters in 9:23.7. For those hoping to either start getting in shape or stay in shape for a long time, she offers this advice: "Listen to your body. What are you passionate about? Don't look ahead or compare yourself to somebody else. I'm still doing it, and I probably have a greater passion now than ever, because I'm understanding who I am."
Note: Read more on this amazing woman and her routine. Explore a collection of concise summaries of news articles on amazing seniors.
---
Smiling in the Face of Adversity: The Paula Hickey Story
May 9, 2016, Huffington Post
https://www.huffingtonpost.com/entry/smiling-in-the-face-of-ad_b_9866194.html
In the short time that I've gotten to know Paula Hickey, I've found her to be a revelation. Listening to her bright, cheerful voice and her words of optimism and wisdom, it seems impossible that she is speaking to me from a hospice bed. And I found myself wondering...how is it that a woman facing death seems so much more present, more alive, than many of the healthy, able-bodied people I've met over the years? While the other kids her age were busy with school, playdates, and after-school sports, Paula was forced to spend her childhood in and out of hospitals. And after a traumatic brain aneurysm burst in her head at age nineteen, Paula's go-to joke became, "I need that like I need a hole in my head!" Instead of feeling sorry for herself, or self-conscious in front of her classmates, Paula took the remarkable approach of looking at life as a comedy. She was nobody's victim; she was like the star of her own quirky sitcom. And that's what drew people toward her. Paula made it to college—and when everyone doubted that she would graduate after her brain hemorrhage at age nineteen, which caused her to lose her math skills and regressed her reading level to that of a fifth grader, Paula was resolute in her desire to not be a statistic. "I was determined to make something of my life, so I picked myself up and graduated college within three-and-a-half years... I've never given up. I've always kicked my own butt."
Note: Explore a treasure trove of concise summaries of incredibly inspiring news articles which will inspire you to make a difference.
---
In Italy, how one cooperative is trying to counter the Mafia's influence
June 20, 2018, Christian Science Monitor
https://www.csmonitor.com/World/Making-a-difference/2018/0620/In-Italy-how-one...
The first time Simmaco Perillo arrived in the Italian hamlet of Maiano di Sessa Aurunca, everything around him was abandoned. It was 2005, and nobody wanted to cultivate former Mafia land. "We wanted to make a farm for the reintegration of disadvantaged people," says Mr. Perillo. Today, the social cooperative Al di là dei sogni, or Beyond the Dreams, is making pasta and growing organic vegetables on land that once belonged to the powerful Camorra Mafia. The cooperative [works] with ... those recovering from addiction, former prisoners, and people who were released from public mental hospitals, to provide sustainable livelihoods and combat the influence of the Mafia. Perillo and others in the cooperative ... were able to [acquire the land] thanks to national law 109/96, passed in 1996, which permits the social reuse of property confiscated from the criminal organizations. The cooperative was granted the land, but threats and attacks were not long in coming. "After the keys were handed to us, they [Mafia gangsters] arrived at night. They pulled down walls, broke through the windows, severed the electrical system, destroyed the plumbing. So we decided to sleep inside" to guard the property, Perillo recalls with a proud smile. Despite the setting of several intimidating fires, among other tactics, the cooperative was able to set up a sustainable business. Today 32 people are members of the cooperative, and more than half are disadvantaged people.
Note: Explore a treasure trove of concise summaries of incredibly inspiring news articles which will inspire you to make a difference.
---
Strongest Dad in the World
September 17, 2005, Canadian Runner/Sports Illustrated
http://www.canadianrunner.com/content/view/4258/32
Eighty-five times [Dick Hoyt has] pushed his disabled son, Rick, 26.2 miles in marathons. Eight times he's not only pushed him 26.2 miles in a wheelchair but also towed him 2.4 miles in a dinghy while swimming and pedaled him 112 miles in a seat on the handlebars -- all in the same day. Dick's also pulled him cross-country skiing, taken him on his back mountain climbing and once hauled him across the U.S. on a bike. And what has Rick done for his father? Not much -- except save his life. This love story began in Winchester, Mass., 43 years ago, when Rick was strangled by the umbilical cord during birth, leaving him brain-damaged and unable to control his limbs. "He'll be a vegetable the rest of his life," Dick says doctors told him. But the Hoyts weren't buying it. [Eventually,] rigged up with a computer that allowed him to control the cursor by touching a switch with the side of his head, Rick was...able to communicate. First words? "Go Bruins!" And after a high school classmate was paralyzed in an accident and the school organized a charity run for him, Rick pecked out, "Dad, I want to do that." Yeah, right. How was Dick, a self-described "porker" who never ran more than a mile at a time, going to push his son five miles? Still, he tried. "Then it was me who was handicapped," Dick says. "I was sore for two weeks." That day changed Rick's life. "Dad," he typed, "when we were running, it felt like I wasn't disabled anymore!"
Note: Don't miss the entire incredibly moving story with links to the Hoyt's beautiful website, inspiring photos, a deeply touching video clip, and lots more at www.weboflove.org/050917dadtrulycares.
---
How Golf Digest and College Students Helped Free a Man Wrongly Convicted of Murder
September 20, 2018, New York Times
https://www.nytimes.com/2018/09/20/nyregion/Valentino-Dixon-golf-digest...
There were dozens of witnesses when a gunfight broke out on a street corner in Buffalo on Aug. 10, 1991. Torriano Jackson, 17, was killed. Valentino Dixon, then 21, was at the scene. Hours later, he was arrested. And in 1992, he was convicted of murder and sentenced to almost 40 years to life in prison. For years, Mr. Dixon fought that conviction from behind bars, insisting on his innocence. No physical evidence had ever connected him to the murder, and another man had confessed to it more than once. His murder conviction was vacated on Wednesday, and Mr. Dixon, 48, walked free. As he struggled to get his conviction overturned, Mr. Dixon got help from ... Martin Tankleff, who was imprisoned for 17 years after being wrongly convicted of murdering his parents. In prison, [Dixon] liked to draw detailed landscapes in colored pencil. Golf courses were a frequent subject. That caught the interest of journalists at Golf Digest, and the magazine profiled Mr. Dixon. In 2017, a new district attorney, John Flynn, took office in Erie County. And in 2018, a course called the Prison Reform Project was offered for the first time at Georgetown University ... with Mr. Tankleff [serving] as an adjunct professor. Three students chose Mr. Dixon's case and gathered evidence. Their work helped Donald M. Thompson, a lawyer for Mr. Dixon, make his case to the district attorney's office. Mr. Flynn, the district attorney, said the newly discovered evidence from various witnesses attesting to Mr. Dixon's innocence was deemed credible.
Note: Read the Golf Digest profile featuring Mr. Dixon's artwork which brought much-needed attention to his wrongful incarceration. Explore a treasure trove of concise summaries of incredibly inspiring news articles which will inspire you to make a difference.
---
New Benchmark Will Rank Companies On Their SDG Success
September 29, 2018, Forbes
https://www.forbes.com/sites/annefield/2018/09/29/new-benchmark-will-rank...
In the world of social enterprise and impact investing, perhaps the most universally accepted guide is the UN's Sustainable Development Goals [SDG]. Introduced in 2015, the 17 inter-connected goals now form an organizing principle for many entrepreneurs, as well as investors. To monitor and track how successful all that activity is, you ... need consistent benchmarks for measuring and comparing just how all those companies are doing. That's where the World Benchmarking Alliance comes in. Recently announced at the United Nations General Assembly, it will develop free, publicly available benchmarks which will rank companies on their contributions to achieving the SDGs. With that in hand, everyone from consumers and investors to governments will have a comprehensive tool for deciding where to spend their money. Ultimately, the goal is to clarify what society expects from business. Some examples of factors in various benchmarks: For the SDG category of food and agriculture, they would include whether companies are producing food in an environmentally friendly way and ensuring acceptable livelihoods for farmers. For climate and energy, they would show to what extent companies in high carbon-emitting industries are contributing to the Paris Agreement. The aim is to develop all the benchmarks by 2023 to assess the world's largest 2,000 companies. The first crop, due to be published in 2020, will address food and agriculture, climate and energy digital inclusion and gender equality and empowerment.
Note: Explore a treasure trove of concise summaries of incredibly inspiring news articles which will inspire you to make a difference.
---
The mushroom dream of a 'long-haired hippie' could help save the world's bees
October 6, 2018, Chicago Tribune/Seattle Times
http://www.chicagotribune.com/news/nationworld/sns-tns-bc-env-mushrooms-bees...
The epiphany that mushrooms could help save the world's ailing bee colonies struck Paul Stamets while he was in bed. In 1984, Stamets had noticed a "continuous convoy of bees" traveling from a patch of mushrooms he was growing and his beehives. The bees actually moved wood chips to access his mushroom's mycelium, the branching fibers of fungus. Decades later, he and a friend began a conversation about bee colony collapse that left Stamets ... puzzling over a problem. Bees across the world have been disappearing at an alarming rate. Parasites like mites, fast-spreading viruses, agricultural chemicals and lack of forage area have ... threatened wild and commercial bees alike. Waking up one morning, "I connected the dots," he said. "Mycelium have sugars and antiviral properties," he said. What if it wasn't just sugar that was useful to those mushroom-suckling bees so long ago? Research published Thursday in the journal Scientific Reports ... describes how bees given a small amount of his mushroom mycelia extract exhibited remarkable reductions in the presence of viruses associated with parasitic mites that have been attacking, and infecting, bee colonies for decades. To test Stamets' theory, the researchers ... separated two groups of mite-exposed bees into cages, feeding one group sugar syrup with a mushroom-based additive and the other, syrup without the additive. For several virus strains, the extract "reduced the virus to almost nothing," said [researcher] Brandon Hopkins.
Note: The research described in the above article is available here. Read more about Paul Stamet's incredible work with mushrooms in this article.
---
MDMA, the main ingredient in ecstasy, could be key in helping veterans with PTSD
September 18, 2018, CBS News
https://www.cbsnews.com/news/mdma-the-main-ingredient-in-ecstasy-could-be-key-in...
It's the little things that Jon Lubecky appreciates now, like playing a board game with his family. But it wasn't always that way for the former Army sniper, who came home in 2006 after nearly a year in Iraq with a traumatic brain injury from a mortar attack and a nasty case of post-traumatic stress disorder (PTSD). Traditional treatments, including the use of antidepressants like Zoloft, were useless. Over three sessions, Lubecky spent six to eight hours under the influence of MDMA, the active ingredient in ecstasy. Finally, Lubecky was able to talk about his trauma and thus make progress dealing with it. Rick Doblin runs the Multidisciplinary Association for Psychedelic Studies, or MAPS, a non-profit advocating for MDMA-assisted psychotherapy. "It starts by reducing activity in the amygdala, which is the fear-processing part of the brain, so that people's fearful emotions linked to trauma can be more easily recalled and processed," Doblin said. Once the drug produces feelings of safety, veterans can then access memories which had been crippling before. While one in three veterans found pills like Zoloft and Paxil effective in treating their PTSD, a study including 24 veterans showed PTSD was eliminated in 68 percent of vets treated with MDMA-assisted therapy and significantly reduced in the other 32 percent. MDMA-assisted therapy is now about to begin its third phase of FDA testing. If all goes well, MDMA will be available by prescription as early as 2021.
Note: For more along these lines, see concise summaries of deeply revealing news articles on mind-altering drugs.
---
Note: For summaries of the latest news articles covering deep politics and censored news, click here. For summaries of the most important news articles ever along these lines, click here.
Don't miss our treasure trove of inspiring resources
Kindly support this work of love: Donate here
Explore the mind and heart expanding websites managed by the nonprofit PEERS network:
Subscribe here to one of the two popular PEERS email lists