Drive to Zero Homelessness, Charitable Giving Sets Record, Reuniting Migrant Families
Inspiring News Articles
July 13, 2018
Hey awesome friends,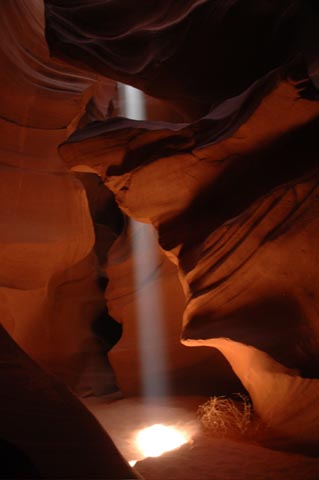 Explore below key excerpts of inspiring news articles with great information on emerging techniques used by cities to reduce homelessness to zero, a report showing Americans are donating record-breaking amounts of money to charity, a Facebook fundraiser that set out to raise $1,500 to reunite migrant families separated at the US border and ended up raising over $16 million, and more.
Each inspiring excerpt is taken verbatim from the media website listed at the link provided. If any link fails, click here. The key sentences are highlighted in case you just want to skim. Please spread the inspiration and have a great one!
With sacred love and warm wishes,
Fred Burks for the PEERS websites
Quote of the week: "And the day came when the risk to remain tight in a bud was more painful than the risk it took to blossom." ~~ Anais Nin
Video of the week: Watch a hilarious video on what happens when you respond to spam emails.
---
A Growing Drive to Get Homelessness to Zero
June 5, 2018, New York Times
https://www.nytimes.com/2018/06/05/opinion/homelessness-built-for-zero.html
Over the past three years, nine communities in the United States have reached a rigorous standard known as "functional zero" for either veteran or chronic homelessness - a standard that indicates that homelessness is rare and much briefer than in the past for their populations - and 37 others have accomplished measurable reductions toward that goal. What's illuminating is how they're doing it: by making whole systems smarter. They are linking in a national network ... to improve their performance. Rockford, Ill., was the first community in the United States to reach the functional zero level for veterans. "We get everybody in our community who works on the issue ... and we bring them into a room," [said Jennifer Jaeger, the city's community services director]. "So if we're working on veterans, we'll have the V.A., the local veteran agencies, mental health agencies and substance abuse agencies. We'll sit down with the list and say: 'O.K., John Smith is No. 1. Who's working with him? How do we get him housed as fast as we can?' And we go literally name by name. It makes a huge difference because they stop being 'the homeless' and become people we all know. And we become very vested in making sure John Smith is housed and safe and has the services he needs." Successes get turned into mini case studies and are logged in Built for Zero's menu of strategies. So if a community partner wants to know how to do effective street outreach or improve housing retention ... there's an inventory of proven ideas to draw from.
Note: Explore a treasure trove of concise summaries of incredibly inspiring news articles which will inspire you to make a difference.
---
Charitable giving is at a record high. Here's where we're donating our money
June 12, 2018, USA Today
https://www.usatoday.com/story/money/nation-now/2018/06/12/charity-charitable...
Charitable giving surged to a record high in 2017 as Americans gave more than $400 billion for the first time ever to a wide variety of organizations. Giving jumped 5.2% from last year to an estimated $410.02 billion in 2017, according to Giving USA 2018, the Giving USA Foundation's annual report on philanthropy. The report, researched and written by the Indiana University Lilly Family School of Philanthropy, found that giving from all sources grew in 2017. Three of the four sources posted gains of more than 5%: Giving by corporations increased 8%, foundations 6% and individuals 5%. "The increase in giving in 2017 was generated in part by increases in the stock markets, as evidenced by the nearly 20% growth in the S&P 500," said Amir Pasic, dean of the Indiana University Lilly Family School of Philanthropy. Gifts to foundations saw the biggest increase in 2017, rising 15.5%, as large investment returns were the basis for several large gifts given by individual philanthropists to their foundations. The second-largest increase was an 8.7% jump in gifts to the arts, culture and humanities. Religious organizations, however, continue to receive the most charitable support, with contributions rising 2.9% to $127.37 billion. While the overall amount of giving by Americans has risen ... The Chronicle of Philanthropy reports that from 2000 to 2014, the share of Americans donating to charity fell from 66.2% to 55.5%. Many nonprofits have turned their focus to attracting more big gifts.
Note: Explore a treasure trove of concise summaries of incredibly inspiring news articles which will inspire you to make a difference.
---
Parents' record-breaking Facebook fundraiser will help reunify migrant families
June 21, 2018, NBC Today
https://www.today.com/parents/facebook-fundraiser-immigrant-kids-raises-9...
A record-breaking fundraiser started by Dave and Charlotte Willner to help families separated at the border continues exceeding all expectations. While President Trump signed an executive order to halt his policy of breaking up families, the Willners said some of the $16 million raised will help a nonprofit to return children to their families. The additional money raised by the Willners will help Refugee and Immigrant Center for Education and Legal Services (RAICES) provide lawyers to immigrants as well as reunite families. The Willners said RAICES has unified three families already. The fundraiser first started after the Willners saw the photo of a 2-year-old Honduran girl crying at the border and they thought immediately of their own 2-year-old daughter. They felt they had to act so they started a fundraiser on Facebook, hoping to raise $1,500 for RAICES. It soon became clear this was no ordinary fundraiser. At one point, people were donating between $2,000 and $4,000 a minute, the family shared. The average donation is $38. As the fundraiser neared $5 million dollars, Facebook updated its platform so that the family could continue raising money. The Willners were among Facebook's first employees, and now both work at different tech companies in Silicon Valley. They raised more than $16 million in five days for the RAICES, and the Willners reset their goal to $20 million.
Note: The donations continue to pour in and now exceed $20 million. Explore a treasure trove of concise summaries of incredibly inspiring news articles which will inspire you to make a difference.
---
A chemical breakthrough could eat the plastic pollution crisis
July 1, 2018, Wired
http://www.wired.co.uk/article/plastic-pollution-environment-chemical-process
One single-use plastic bag takes at least 450 years to degrade. Give Miranda Wang three hours and she can reduce ten of them into liquid. Recycling plastic today is a mechanical process ... limited to only certain types of plastics: PET, used in water bottles, and HDPE, used in milk jugs. The five other types of commonly used plastics ... cannot be recycled. Adding to this is that most plastics thrown away are covered in food and grease and so are automatically rejected by markets with strict quality standards. These are the plastics Wang has her sights on. "Our technology can turn these dirty films that have food or dirt or any kind of grime or any kind of contamination on it and we turn this material into a combination of four different kinds of chemicals, called organic acids," says Wang. One of these chemicals is adipic acid, a precursor for materials like nylon and polyamines used in fashion, for electronic parts and in the automotive industry for car parts. "Our vision is to transform a polyethylene, which right now does not have any downstream market value once its consumed and is used for one life cycle, and we turn it into a chemical that is of the same quality as what is immediately made from petroleum - adipic acid," says Wang. "This first helps us not allow film plastics from becoming pollution and second ... displaces petroleum from being needed to be extracted to make new materials."
Note: Explore a treasure trove of concise summaries of incredibly inspiring news articles which will inspire you to make a difference.
---
Google Bought Enough Clean Power for Whole Company and Then Some
April 4, 2018, Bloomberg
https://www.bloomberg.com/news/articles/2018-04-04/google-bought-enough-clean...
Google has more clean power than it needs. The Alphabet Inc. unit used about 7 terawatt-hours of electricity to run all of its global operations last year, and it sourced even more than that, according to Neha Palmer, its head of energy strategy. Corporate buyers are major purchasers of wind and solar power. While part of the motivation is to advance sustainability goals, they're also finding that clean energy is often the cheapest electricity available. Big technology companies have been leading this trend, and Google has been the biggest of them all. "Our electric consumption is the largest part of our carbon footprint," Palmer said in a phone interview. "The renewable-energy program we have is the best way to mitigate our carbon impact." Companies signed long-term agreements for a record 5.4 gigawatts of clean capacity globally last year, according to Bloomberg New Energy Finance, up from 4.3 gigawatts in 2016. That's enough to displace at least 10 coal-fired power plants. Google signed its first clean power-purchase agreement in 2010, and since then it's arranged about 25 more, prompting more than $3 billion in new clean-power plants. Google has agreed to buy ... more than double that of Amazon.com Inc., the next biggest green consumer. "It's a significant investment, leading to lots of new renewables projects," Kyle Harrison, a New York-based analyst ... said. "It's a long-term bet on clean energy, a hedge against wholesale prices."
Note: Explore a treasure trove of concise summaries of incredibly inspiring news articles which will inspire you to make a difference.
---
How Google cleared a path for companies to buy clean power
July 2, 2018, Fast Company
https://www.fastcompany.com/40584636/how-google-is-clearing-a-path-for-companies...
In southeast Georgia, in an area filled with farms, construction will soon begin on a sprawling new 120-megawatt solar plant. It will be the first solar facility in the county, and it will exist in part because Google - which has a large data center in Georgia - is working to bring renewable electricity to every region in which it operates. The solar farm is one of two new projects in Georgia that will sell energy to Google via the local utility, and is also the latest example of the company's work to open energy markets to corporations that want to support new sources of renewable electricity. The company pioneered the practice in 2010; now, companies from Nike to Starbucks and AT&T are doing the same thing. Traditionally, wind farms and solar farms sold wholesale power only to utilities, and regulations made it impossible for companies to buy that clean energy. But the company realized that it could apply to the federal government for the right to buy and sell wholesale power itself, and then create long-term contracts - called power purchase agreements - with the developers of renewable projects. The first project was a wind farm in Iowa. By 2017, with around 20 similar projects, Google met a longstanding goal to buy as much renewable energy as it uses globally, sourced from new wind and solar plants. Ultimately, the company wants to use clean energy everywhere it works, all the time. The next step in that process is to buy renewable energy on every local grid where Google works.
Note: Explore a treasure trove of concise summaries of incredibly inspiring news articles which will inspire you to make a difference.
---
Koko, the gorilla who mastered sign language, has died
June 21, 2018, CNN News
https://www.cnn.com/2018/06/21/health/koko-gorilla-death-trnd/index.html
Koko, the gorilla who mastered sign language and showed the world what great apes can do, has died. She died Tuesday in her sleep at age 46. "Koko touched the lives of millions as an ambassador for all gorillas and an icon for interspecies communication and empathy," the [The Gorilla Foundation] said. The western lowland gorilla was born at the San Francisco Zoo in 1971 and began to learn sign language early in life. Researchers moved her to Stanford in 1974 and established The Gorilla Foundation, a non-profit organization that works to preserve and protect gorillas. Koko and The Gorilla Foundation later moved to the Santa Cruz Mountains. She liked to read and be read to. She purred at parts of books she particularly enjoyed. She was very maternal toward kittens, and has had several throughout her lifetime. Her "tenderness" showed people how loving a gorilla can be, the foundation said. Koko made famous friends like Fred Rogers, who appeared on TV as Mr. Rogers, and Robin Williams. She used her sign language skills to communicate with them. She was said to have understood some 2,000 words of spoken English, and could usually keep up with conversations. Koko appeared in several documentaries and twice on the cover of National Geographic. The first cover featured a photo she'd taken of herself in a mirror. The foundation will continue its work on conservation and preservation of gorillas with continued projects, including a sign language application featuring Koko.
Note: Don't miss touching video of Koko the gorilla available at the link above. Explore a treasure trove of concise summaries of incredibly inspiring news articles which will inspire you to make a difference.
---
From Many Corners, Journalism Seeking Solutions
December 13, 2016, New York Times
https://www.nytimes.com/2016/12/13/opinion/from-many-corners-journalism-seeking...
If you follow the news regularly - even if the stories you see are factual - you're likely to overestimate the amount of violence in the world, underrate the performance of the government, and develop an unduly low opinion of the average American. For every problem you see reported in the news, there are almost always people responding - and some are doing pretty smart things. One encouraging pattern visible across the country is a gradual shift from reflexive punishment, which is usually counterproductive ... to harm reduction and treatment. This theme is explored in "Chasing Heroin," a two-hour PBS Frontline documentary ... which illuminates the country's heroin crisis. The film explains the public policies that shaped the crisis and reports on some alternatives to punishment, including drug courts, and a promising initiative in Seattle, Law Enforcement Assisted Diversion, which ... has been shown to markedly reduce criminality among addicts. The shift away from punishment can also be seen in schools, as they reduce the use of suspensions as the go-to discipline option, and turn to "restorative justice" practices, which have been shown to improve school cultures and improve graduation rates. The shift from punishment to treatment is supported by emerging insights from psychology, neuroscience and epigenetics. "The Crisis Within," a four-part series ... explain how such "toxic stress" harms children, and explore ways that parents, educators and others can protect them.
Note: Explore a treasure trove of concise summaries of incredibly inspiring news articles which will inspire you to make a difference.
---
Former U.S. Air Force Officers Recount Experiences With UFOs at Nuclear Missile Bases
October 27, 2010, ABC News
http://abcnews.go.com/Technology/airmen-govt-clean-ufos/story?id=11738715
The U.S. government's official line may be that unidentified flying objects (UFOs) don't pose a national security threat, but a group of former Air Force officers gathered Monday in the nation's capital to tell a different story. During a press conference at the National Press Club in Washington, D.C., seven former Air Force officers once stationed at nuclear bases around the country said that not only have UFOs visited Air Force bases, some have succeeded in disabling nuclear missiles stationed there. "I want the government to acknowledge that this phenomenon exists," said Robert Salas, a former U.S. Air Force Nuclear Launch Officer. Salas said he doesn't think the UFOs he claims to have encountered had any offensive intent, but he believes they wanted to leave an impression. "They wanted to shine a light on our nuclear weapons and just send us a message," he said. "My interpretation is the message is get rid of them because it's going to mean our destruction." Other former officers recounted similar stories of unexplained moving lights and odd-shaped flying objects during their time in the service. Leslie Kean, an investigative journalist and author of the new book "UFOs: Generals, Pilots, and Government Officials Go on the Record," said thousands of pages of documentation support the officers' accounts. She spent the last 10 years researching UFOs and combing through thousands of pages of declassified government material. Kean said that one declassified document that she researched for her book, relating to the Salas incident, said, "the fact that no apparent reason for the loss of the 10 missiles can easily be identified is a cause for grave concern to this headquarters."
Note: Watch CNN coverage of this most fascinating testimony. This is not the first time government and military witnesses have testified at the National Press Club about a major cover-up of UFOs. Watch 22 witnesses testifying to remarkable personal stories in May 2001. A two-page written summary presents amazing UFO testimony from top officials. And don't miss these fascinating news articles on UFOs. What may be the best UFO documentary ever made, Out of the Blue, is also available for free viewing.
---
Note: For summaries of the latest news articles covering deep politics and censored news, click here. For summaries of the most important news articles ever along these lines, click here.
Don't miss our treasure trove of inspiring resources
Kindly support this work of love: Donate here
Explore the mind and heart expanding websites managed by the nonprofit PEERS network:
Subscribe here to one of the two popular PEERS email lists