Life After Hate, Finland's Amazing Schools, Britain's Oldest Tandem Cyclists
Inspiring News Articles
September 20, 2018
Hey awesome friends,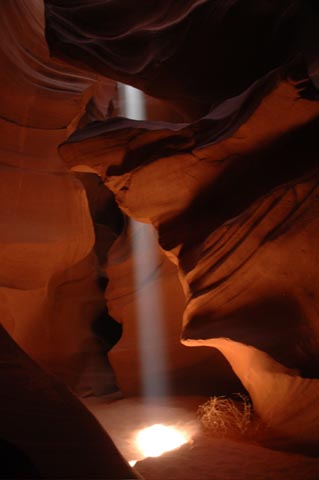 Explore below key excerpts of inspiring news articles with great information on an organization called "Life After Hate" which helps former members of white-power groups get out of their violent subculture, the secret to Finland's amazing schools ranking #1 in the world, Britain's oldest tandem cyclists with combined age of 177, and more.
Each inspiring excerpt is taken verbatim from the media website listed at the link provided. If any link fails, click here. The key sentences are highlighted in case you just want to skim. Please spread the inspiration and have a great one!
With sacred love and warm wishes,
Fred Burks for the PEERS websites
Special note: Watch an amazing 4th grade teacher help her students develop more compassion. Explore an intriguing article on five natural plants that can improve your mood. Watch a sweet five-minute video about children's depictions of hope being smuggled into the Guggenheim art museum. Read a fascinating National Geographic article titled "Meet the Worshipers Who Believe They're Aliens in Human Form" about a Brazilian religious movement claiming 800,000 followers.
Quote of the week: "When we look into our shadows, we see darkness is just another aspect of the light." ~~ Gerar Toye
---
A Former Neo-Nazi Explains Why Hate Drew Him In — And How He Got Out
January 18, 2018, NPR
https://www.npr.org/2018/01/18/578745514/a-former-neo-nazi-explains-why-hate...
Christian Picciolini was 14 years old when he attended the first gathering of what would become the Hammerskin Nation, a violent, white-power skinhead group. Picciolini embraced the white supremacist message he heard ... and went on to front a white-power punk band, White American Youth. But after eight years as a neo-Nazi, Picciolini began to question the hateful ideology he espoused. He remembers a specific incident in which he was beating a young black man. His eyes locked with his victim, and he felt a surprising empathy. It was a turning point. He withdrew from the movement and in 2011 co-founded Life After Hate, a nonprofit that counsels members of hate groups and helps them disengage. "Over the last 14 years I have actually helped over 100 people disengage from the same movement that I was a part of," he says. "[Neo-Nazis] know that I'm a danger to them because I understand what they understand — but I also understand the truth." Picciolini's new memoir is called White American Youth. "I started one of America's first white-power bands to both recruit young people, encourage them into acts of violence and speak to the vulnerabilities and the grievances they were feeling so that I could draw them in with promises of paradise," [said Picciolini]. "It brings back a lot of shame, because I know that I put words out into the world that still today are affecting people and hurting people."
Note: Explore a treasure trove of concise summaries of incredibly inspiring news articles which will inspire you to make a difference.
---
Why Finland has the best schools
March 18, 2016, Los Angeles Times
http://www.latimes.com/opinion/op-ed/la-oe-0318-doyle-finnish-schools...
Finland has a history of producing the highest global test scores in the Western world, as well as a trophy case full of other recent No. 1 global rankings, including most literate nation. In Finland, children don't receive formal academic training until the age of 7. Until then, many are in day care and learn through play, songs, games and conversation. Most children walk or bike to school, even the youngest. School hours are short and homework is generally light. Unlike in the United States, where many schools are slashing recess, schoolchildren in Finland have a mandatory 15-minute outdoor free-play break every hour of every day. Fresh air, nature and regular physical activity breaks are considered engines of learning. One evening, I asked my son what he did for gym that day. "They sent us into the woods with a map and compass and we had to find our way out," he said. In Finland teachers are the most trusted and admired professionals next to doctors. "Our mission as adults is to protect our children from politicians," one Finnish childhood education professor told me. "We also have an ethical and moral responsibility to tell businesspeople to stay out of our building." Skeptics might claim that the Finnish model would never work in America's inner-city schools. But what if the opposite is true? What if high-poverty students are the children most urgently in need of the benefits that, for example, American parents of means obtain for their children in private schools, things that Finland delivers on a national public scale.
Note: For more, read this informative article.
---
Britain's oldest tandem riders at combined age of 177
November 13, 2017, Sunday Express (One of the UK's most popular newspapers)
https://www.express.co.uk/news/uk/879046/Britain-oldest-tandem-riders-Betty-Cox...
Britain's's oldest tandem riders are still pedalling their "bicycle made for two" even though they have a combined age of 177. Betty Cox, 91, and husband Graham, 86, have been riding together ever since they met 70 years ago. The cycling-mad duo have travelled in Scotland, Norway and even completed a 400 mile round trip to Cornwall in just one week. Now fitness fanatic Mrs Cox from South Wales is encouraging others to get active. She said: "We've always loved cycling - and we are always out together. "I've been cycling for 69 years and my husband for 76 years. We started on the tandem soon after we met and have loved it ever since. "In 1949 we cycled from our home to Cornwall and back in a week. We also got to Scotland in a few days. "Graham tends to go on the front and me on the back. We love going on it." The couple have reached 1,000 miles on their new tandem - after only riding it for six months. Mr Cox said: "We were quite surprised at it. We've never really thought of how many miles we do. I suppose not many people manage to reach that amount at our age. We go out on the tandem four days a week and we must do a lot of miles. Regular exercise, like we do on the tandem, is the key to a long and happy life. Just look at us. By looking at our ages is proof that exercise really does benefit you in the long run."
Note: Watch a fun two-minute video of this spunky duo. Then explore a collection of concise summaries of news articles on amazing seniors.
---
This 84-Year-Old Grandmother Is Still Pole Vaulting. What's Your Excuse?
July 16, 2018, Runners World
https://www.runnersworld.com/runners-stories/a22160755/pole-vaulting-grandma/
Many people worry that they'll end up slowing down as they get older. But that doesn't seem to be concern for 84-year-old Flo Meiler. In fact, this grandmother is just hitting her stride. Meiler, of Shelburne, Vermont, is a regular at the state's senior games each year. There, she competes in all of the events, from the hurdles to the pole vaulting. Meiler was a late bloomer to track and field. A sales rep for 30 years, she hit the track for the first time at age 60. Five years later, she tried pole vaulting. Why? It simply seemed like fun, she believed. So she bought herself a "How to pole vault" video and essentially taught herself the skills she needed to compete. With roughly 750 medals under her belt so far for her age group and senior games victories, Meiler has no plans of stopping. She wants to continue going after records, many of which she already owns. One notable one is her six-foot pole vaulting clearance when she was 80, a world record. So if you're ever feeling insecure about your ability to start something new or reach a goal, just think about Meiler: That 84-year-old is still pole vaulting in Vermont. What's your excuse?
Note: Watch an inspiring 4-minute BBC video on this amazing woman. Then explore a collection of concise summaries of news articles on amazing seniors.
---
Harriette Thompson, Oldest Woman to Finish a Marathon, Dies at 94
October 16, 2017, Runners World
https://www.runnersworld.com/news/a20862554/harriette-thompson-oldest-woman-to...
Harriette Thompson, the irrepressible nonagenarian who in 2015 became the oldest woman to finish a marathon, died Monday in Charlotte, North Carolina. She was 94. A two-time cancer survivor, Thompson was a regular at the San Diego Rock 'n' Roll Marathon, running with Team in Training for the Leukemia and Lymphoma Society. She started running the marathon in San Diego in 1999, and ran the race every year through 2015, except for 2003, when she was undergoing treatment for cancer. She raised more than $115,000 for cancer research through her efforts. In 2015, at 92 years and 93 days, she finished the marathon in 7:24:36, breaking the record for oldest woman to run a marathon previously held by Gladys Burrill, who at 92 years and 19 days ran 9:53 at the Honolulu Marathon in 2010. Thompson was slowed by many admirers who sought pictures with her during races. "Since I'm so old, everybody wants to have their picture taken with me," Thompson told Runner's World in 2015. "Brenny says, 'Don't stop her, just take a selfie,' rather than stop and take pictures all the time, because I'd never get to the end. But it's funny, all you need to do is get to be 90-something and you get lots of attention." In June, at age 94, Thompson completed the half marathon at San Diego in 3:42:56, also a record for oldest woman to complete the 13.1-mile distance. "I never thought of myself as an athlete, but I feel like running is just something we all do naturally," Thompson said.
Note: Explore a collection of concise summaries of news articles on amazing seniors.
---
Supersized solar farms are sprouting around the world (and maybe in space, too)
August 18, 2018, NBC News
https://www.nbcnews.com/mach/science/supersized-solar-farms-are-sprouting-around...
Utilities around the world are supersizing their solar farms. Nowhere is that more apparent than in southern Egypt, where what will be the world's largest solar farm — a vast collection of more than 5 million photovoltaic panels — is now taking shape. When it's completed next year, the $4 billion Benban solar park near Aswan will cover an area 10 times bigger than New York's Central Park and generate up to 1.8 gigawatts of electricity. But Benban probably won't hold on to its title for long. China is planning to build a two-gigawatt solar farm in the northwestern province of Ningxia, and the state of Gujarat in western India recently gave the go-ahead for a five-gigawatt facility. Japan is even talking about putting a large-scale solar farm in space. "There are huge savings for larger projects," says Benjamin Attia, a solar analyst. A 2017 report from the U.S. National Renewable Energy Laboratory found that the cost of photovoltaic systems shrank by a factor of five from 2010 to 2017. Even the punitive tariffs on Chinese solar panels enacted earlier this year by the Trump administration are unlikely to slow the spread of large-scale solar, which in the U.S. is already cheaper and much cleaner than coal. "Governments have wised up," says Attia. "They just want the cheapest, fastest way to add new electricity supplies. For nuclear, procurement can take a decade. For gas, it's up to four years. If you're talking solar and things go smoothly, you can build a reasonably large project in 18 months."
Note: Explore a treasure trove of concise summaries of incredibly inspiring news articles which will inspire you to make a difference.
---
Scotland's floating turbine smashes tidal renewable energy records
August 22, 2018, The Independent (One of the UK's leading newspapers)
https://www.independent.co.uk/environment/scotland-floating-turbine-tidal-power...
A floating tidal stream turbine off the coast of Orkney has produced more green energy in a year than Scotland's entire wave and tidal sector produced in the 12 years before it came online. In 12 months of full-time operation, the SR2000 turbine supplied the equivalent annual power demand of about 830 households. It produced 3GWh of renewable electricity during its first year of testing. Over the 12 years before its launch ... wave and tidal energies across Scotland had collectively produced 2.983GWh. Andrew Scott, chief executive officer of developers Scotrenewables Tidal Power, said: "The SR2000's phenomenal performance has set a new benchmark for the tidal industry. "Its first year of testing has delivered a performance level approaching that of widely deployed mature renewable technologies." He added: "The ability to easily access the SR2000 for routine maintenance has been a significant factor in our ability to generate electricity at such levels over the past 12 months, including over winter." The team ... said their success – combined with Meygen's generation of more than 8GWh over the past year from four tidal turbines deployed in the Pentland Firth – is evidence that tidal power generation could be rolled out more widely.
Note: Explore a treasure trove of concise summaries of incredibly inspiring news articles which will inspire you to make a difference.
---
World's 'poorest' ex-president Mujica turns down pension
August 15, 2018, BBC News
https://www.bbc.com/news/world-latin-america-45195188
Former Uruguayan leader José Mujica, who was dubbed "the world's poorest president" for his modest lifestyle, says he does not want any pension from his time as a senator. Mr Mujica resigned on Tuesday from the post of senator, which he had held since 2015, when his five-year-term as president had ended. He said he would not serve out his term until 2020. The ex-president made his resignation official in a letter to the head of the Senate, Lucía Topolansky, who is also Uruguay's vice-president and Mr Mujica's wife of 13 years. In it he said "the motives [for resigning] are personal, I would call them 'tiredness after a long journey'." His down-to-earth lifestyle and refusal to live in the presidential palace during his time in office [made him] famous. Then and now, he and his wife, who was his life partner and fellow guerrilla fighter long before they married in 2005, live on a modest flower farm on the outskirts of Montevideo. He donated most of his salary as president to charity and the only possession he had when he took office in 2010 was his 1987 Volkswagen Beetle. The light-blue, beat-up Beetle became so famous he was offered $1m (£780,000) for it in 2014, but turned the offer down because he said he would have no way of transporting his three-legged dog without it.
Note: Explore a treasure trove of concise summaries of incredibly inspiring news articles which will inspire you to make a difference.
---
Global tree cover has increased 7% since 1982, finds biggest ever study
August 10, 2018, The Independent (One of the UK's leading newspapers)
https://www.independent.co.uk/environment/tree-cover-increase-world-deforestation...
Amid growing urbanisation, deforestation and agricultural expansion, it's long been thought the number of trees across the planet is being reduced. However, that belief is probably wrong, according to new figures.The biggest ever analysis of global land change has discovered there are more trees across the earth today than there were 36 years ago. The study, published in the journal Nature this month, shows trees now cover 7 per cent more of the earth's surface – roughly 2.24 million square kilometres – than they did in 1982. "This overall net gain is the result of a net loss in the tropics being outweighed by a net gain in the extratropics," the report states. The study, led by scientists from the University of Maryland, in the US, analysed 35 years' worth of satellite data to provide the most comprehensive picture ever made of the changing use of land. Tree loss in the tropics is caused by agricultural expansion, while the new growth areas [are] in regions which were previously too cold to support such flourishing life, suggesting global warming is causing previously unidentified changes to the planet's landscapes. The study ... states that 60 per cent of all change appears to be directly driven by human activity. Of the remaining 40 per cent, the study suggests, most of the change can be attributed to indirect results of human actions.
Note: Explore a treasure trove of concise summaries of incredibly inspiring news articles which will inspire you to make a difference.
---
People Are Now Taking Placebo Pills to Deal With Their Health Problems – And It's Working
August 23, 2018, Time
http://time.com/5375724/placebo-bill-health-problems/
The medical community has been aware of the placebo effect – the phenomenon in which a nontherapeutic treatment (like a sham pill) improves a patient's physical condition – for centuries. But Ted Kaptchuk, a professor of medicine at Harvard Medical School ... was tired of letting the people in his studies think they were taking a real therapy and then watching what happened. Instead, he wondered, what if he was honest? In 2009 the university's teaching hospital ... launched the first open-label placebo, or so-called honest placebo, trial to date, starting with people who had [irritable bowel syndrome, or] IBS. Nearly twice as many people in the trial who knowingly received placebo pills reported experiencing adequate symptom relief, compared with the people who received no treatment. [Patients] taking the placebo also doubled their rates of improvement to a point that was about equal to the effects of two [common] IBS medications. Researchers are learning that placebo has nuance too. For instance, the effect appears to be stronger if people are told a medication is hard to get or expensive, and color may also matter, with people responding better to blue pills as sedatives and white pills for pain. More important to Kaptchuk than understanding why honest placebos work is figuring out how the gain in scientific knowledge could translate into clinical practice. "Placebo has generally been denigrated in medicine, but I always wanted to figure out ways to ethically harness it," he says.
Note: A 2009 Scientific American article describes how the placebo effect reduced the size of tumors. For more along these lines, see concise summaries of deeply revealing health news articles from reliable major media sources.
---
Meet A Guy Who Has Devoted His Life To Freeing Slaves
December 16, 2015, Forbes
https://www.forbes.com/sites/devinthorpe/2015/12/16/meet-a-guy-who-has-devoted...
Tim Ballard's career with the CIA and Homeland Security may not be what you'd expect. With years of leading rescue efforts to free victims of human trafficking, especially those used as prostitutes, he founded Operation Underground Railroad to liberate captive slaves. Ballard explains the need for his work. "There are an estimated 27 million enslaved human beings in the world: more slaves than ever existed during the trans-Atlantic slave trade. Many are sex slaves, as sex trafficking represents the fastest growing criminal enterprise in the world. Many reputable organizations exist to disseminate information about this problem, and others function as aftercare organizations for victims. Very few, if any, dedicate themselves to the pro-active rescue and direct extraction of the victims, and to the capture and prosecution of their captors. Operation Underground Railroad fills this void." Operation Underground Railroad's work is already logging success. "In just our first two years, O.U.R. has already rescued over 350 victims of human trafficking," Ballard reports. "Foreign governments often seek out O.U.R. to assist in sting operations against child sex traffickers. We keep the respective U.S. Embassies informed of our activities, and have been fortunate to count on their support and participation in a number of our rescues.
Note: Don't miss an incredibly inspiring video interview of Tim Ballard with Tony Robbins.
---
How This Fashion Brand Is Bringing Women From Israel And Palestine Together
August 31, 2018, Forbes
https://www.forbes.com/sites/michellemartin/2018/08/31/how-fashion-is-bringing...
When retired American couple, Dr. Whitman Jones and his wife Paula created The Center for Emerging Futures, a nonprofit organization dedicated to addressing some of the most difficult situations that humans face, they didn't realize they would also be launching an innovative fashion brand soon thereafter. After visiting Israel and seeing the conflict between Israelis and Palestinians firsthand, Jones began looking for ways to facilitate peaceful connections that could transcend the conflict. Given the skill sets of women in the region, Jones had the idea to bring Israeli seamstresses and designers together with Palestinian embroiderers to create a high-end fashion collection that could create jobs and highlight talents from both sides of the conflict. The result, Two Neighbors ... is dedicated to bringing today's opposing cultures in Israel and Palestine together by providing jobs for women and a pathway to collaboration and peace in a very broken society. Many of the women producing the goods, both Palestinian and Israeli, are often undereducated, so the Two Neighbors team equips the women with the tools and training needed to make the business run efficiently. The ultimate goal is for the US partners to exit the company. At the end of the day, Two Neighbors is about creating peace at the ground level through individuals. Their mission is creating beautiful products through a shared humanity and their most significant achievement is the partnership created among team members in Israel and Palestine.
Note: Explore a treasure trove of concise summaries of incredibly inspiring news articles which will inspire you to make a difference.
---
Child Psychiatrist Says Past-Life Memories Not So Uncommon in Kids
July 25, 2006, ABC News
http://abcnews.go.com/GMA/story?id=2232830
From the ages of 2 to 6, James Leininger seemed to recall in striking detail a "past life" he had as a World War II Navy pilot who was shot down and killed over the Pacific. The boy knew details about airplanes and about pilot James Huston Jr. that he couldn't have known. James' parents say he also had terrible nightmares about a plane crashing and a "little man" unable to get out. James, now 8, stills loves airplanes, but he is free of those haunting images of the pilot's death. Jim Tucker, a child psychiatrist and medical director of the Child and Family Psychiatric Clinic at the University of Virginia, is one of the few researchers to extensively study the phenomenon of children who seem to have memories of past lives. He says James' case is very much like others he has studied. "At the University of Virginia, we've studied over 2,500 cases of children who seem to talk about previous lives when they're little," Tucker said. "They start at 2 or 3, and by the time they're 6 or 7 they forget all about it and go on to live the rest of their lives." Tucker -- the author of Life Before Life: A Scientific Investigation of Children's Memories of Previous Lives -- has seen cases like James' where children make statements that can be verified and seem to match with a particular person. "It means that this is a phenomenon that really needs to be explored," Tucker said. "James is one of many, many kids who have said things like this." While about three-fourths of Americans say they believe in paranormal activity, 20 percent believe in reincarnation, according to a 2005 Gallup poll.
Note: To watch the engaging ABC News video clip of this incredible story, click here. For an even better Fox News clip, click here. For an excellent survey of powerful evidence of life and death, click here. For a collection of news articles with other powerful evidence of past-lives, click here.
---
Note: For summaries of the latest news articles covering deep politics and censored news, click here. For summaries of the most important news articles ever along these lines, click here.
Don't miss our treasure trove of inspiring resources
Kindly support this work of love: Donate here
Explore the mind and heart expanding websites managed by the nonprofit PEERS network:
Subscribe here to one of the two popular PEERS email lists