'Grandkids' for Hire, Saving Lives with Mitochondria, 4-day Work Week Works
Inspiring News Articles
August 7, 2018
Hey awesome friends,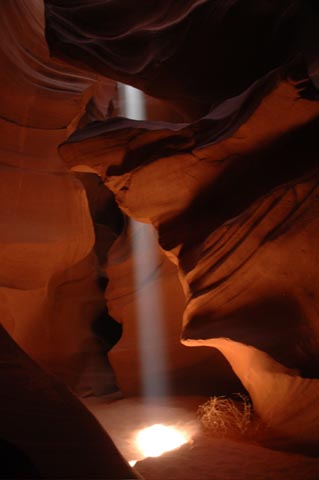 Explore below key excerpts of inspiring news articles with great information on a company that pairs seniors with college kids moonlighting as 'grandkids' for hire, the use of mitochondria injections to heal damaged organ tissues and save infant lives, studies indicating employees who work fewer hours may actually get more done than employees who work long hours, and more.
Each inspiring excerpt is taken verbatim from the media website listed at the link provided. If any link fails, click here. The key sentences are highlighted in case you just want to skim. Please spread the inspiration and have a great one!
With sacred love and warm wishes,
Fred Burks for the PEERS websites
Special note: Learn how the human body emits light.
Quote of the week: "Dear Human: You've got it all wrong. You didn't come here to master unconditional love. That is where you came from and where you'll return. You came here to learn personal love. Messy love. Sweaty love. Crazy love. Broken love. Whole love. Infused with divinity. Lived through the grace of stumbling. Demonstrated through the beauty of messing up. Often. You didn't come here to be perfect. You already are. You came here to be gorgeously human. Flawed and fabulous. And then to rise again into remembering. Love doesn't require the condition of perfection. It only asks that you show up. And do your best. That you stay present and feel fully. That you shine and fly and laugh and cry and hurt and heal and fall and get back up and play and work and live and die as YOU." ~~ Courtney Walsh
---
These college students moonlight as 'grandkids' for hire. Seniors love it.
June 20, 2018, Washington Post
https://www.washingtonpost.com/news/inspired-life/wp/2018/06/20/these-college...
When Andrew Parker's grandfather began suffering from dementia three years ago, his grandmother had to start taking care of the house and caring for him. It was hard work, and one day, Parker got the idea to hire a college student to help out. His grandfather loved it. So did his grandmother. For a few hours, he said, "She got to go do her own thing." It got Parker thinking. "There's so many seniors and so many college students out there." So in January, [he] launched a business called Papa, after his name for his grandfather. It connects students with seniors for light housekeeping or driving chores, but the company's real goal is in its slogan: "Grandkids on-Demand." "We are specifically a service that links two generations," Parker said. "Our emphasis is this is a really fun day for a senior. Someone who might say, 'I don't want to bother my daughter or son but I want someone who can be with me for a day so I don't have to annoy my kids.'" To date, the company has around 250 members who pay a monthly fee of $15 to $30 to belong, and then pay $15 per hour for visits by students, or Papa Pals. Pals must be enrolled in a 4-year college, or be working on a masters degree, a social work degree, or a nursing or medical degree. They must have a four-door car and pass a background check. "The biggest thing we're focusing on is curing loneliness," Parker said. The ... nature of the relationship – and the relative youth of the Pals – can also make them easier to work with than more traditional aides.
Note: Explore a treasure trove of concise summaries of incredibly inspiring news articles which will inspire you to make a difference.
---
Dying Organs Restored to Life in Novel Experiments
July 10, 2018, New York Times
https://www.nytimes.com/2018/07/10/health/mitochondria-transplant-heart-attack...
Mitochondria are tiny organelles that fuel the operation of the cell. A series of experiments has found that fresh mitochondria can revive flagging cells and enable them to quickly recover. In animal studies ... mitochondrial transplants revived heart muscle that was stunned from a heart attack. Infusions of mitochondria also prolonged the time organs could be stored before they were used for transplants, and even ameliorated brain damage that occurred soon after a stroke. In ... human tests, mitochondrial transplants appear to revive and restore heart muscle in infants that was injured in operations to repair congenital heart defects. The idea for mitochondrial transplants was born of serendipity. Dr. Emani is a pediatric surgeon. Dr. McCully is a scientist who studies adult hearts. Both were wrestling with ... how to fix hearts that had been deprived of oxygen during surgery or a heart attack. One day, [Dr. McCully] decided simply to pull some mitochondria from healthy [pig] cells and inject them into the injured cells. To his surprise, the mitochondria moved like magnets to the proper places in the cells and began supplying energy. The pig hearts recovered. Meanwhile, Dr. Emani was struggling with the same heart injuries in his work with babies. [When] the two researchers met, "it was almost an 'aha' moment," Dr. Emani said. The scientists have now treated 11 babies with mitochondria. All of the more recent patients survived and are doing well.
Note: Explore a treasure trove of concise summaries of incredibly inspiring news articles which will inspire you to make a difference.
---
A 4-Day Workweek? A Test Run Shows a Surprising Result
July 19, 2018, New York Times
https://www.nytimes.com/2018/07/19/world/asia/four-day-workweek-new-zealand.html
A New Zealand firm that let its employees work four days a week while being paid for five says the experiment was so successful that it hoped to make the change permanent. The firm, Perpetual Guardian, which manages trusts, wills and estates, found the change actually boosted productivity among its 240 employees, who said they spent more time with their families, exercising, cooking, and working in their gardens. Similar experiments in other countries have tested the concept of reducing work hours as a way of improving individual productivity. In Sweden, a trial in the city of Gothenburg mandated a six-hour day, and officials found employees completed the same amount of work or even more. In Perpetual Guardian's case, workers said the change motivated them to find ways of increasing their productivity while in the office. Meetings were reduced from two hours to 30 minutes, and employees created signals for their colleagues that they needed time to work without distraction. "They worked out where they were wasting time and worked smarter," [Jarrod Haar, a human resources professor] said. Andrew Barnes, the company's founder ... said he came up with the idea for a four-day workweek after reading a report that suggested people spent less than three hours of their work day productively employed, and another that said distractions at work could have effects on staff akin to losing a night's sleep.
Note: Explore a treasure trove of concise summaries of incredibly inspiring news articles which will inspire you to make a difference.
---
Two years after Philando Castile's death, programs aim to transform relations between police, residents
July 7, 2018, Washington Post
https://www.washingtonpost.com/national/two-years-after-philando-castiles-death...
An African American family of six sits inside the Nissan Quest in this first-ring suburb of St. Paul. The car tells a story of poverty: Plastic covers a broken window; rust lines the wheel wells. Officer Erin Reski pulled the vehicle over for a burned-out taillight, a problem similar to the one that led an officer to stop Philando Castile in the Twin Cities two years ago. That incident ... ended with Castile fatally shot. This situation ends very differently. Reski walks back to the minivan ... hands over a sheet of paper and offers a brief explanation. The response is swift and emphatic. "Oh, thank you!" the driver says. Scenes like this have been taking place across the Twin Cities thanks to the Lights On program, believed to be the first of its kind in the country. Instead of writing tickets for minor equipment problems, police officers are authorized to issue $50 coupons so motorists can have those problems fixed at area auto shops. Twenty participating police departments have given out approximately 660 coupons in a little more than a year. For motorists such as Sandy Patterson, another African American resident who was pulled over for a burned-out headlight in January, the small gesture of being offered a coupon makes a big difference. "I was relieved that I was getting a voucher to purchase a service that could've been quite expensive," she said. "I had an overwhelming feeling of decreased anxiety because of the whole way the communication went, with somebody helping out versus giving a ticket."
Note: Explore a treasure trove of concise summaries of incredibly inspiring news articles which will inspire you to make a difference.
---
Trying to Cut Crime in Public Housing by Making It More Livable
July 10, 2018, New York Times
https://www.nytimes.com/2018/07/10/opinion/new-york-crime-public-housing.html
New York City is the safest big city in the nation. The city is betting it can [get even safer]. The Mayor's Action Plan for Neighborhood Safety is being employed in 15 of the most dangerous public housing complexes in the city. The idea is to lower crime by making these neighborhoods better - places where residents live in well-maintained buildings, have necessary services, are engaged in civic life and can collaborate to solve problems. Working elevators, summer jobs for teenagers, community centers open till midnight, residents who know what to do when the trash piles up - no one would doubt that these are good things. But it seems a stretch to call them crime prevention measures. Will people really commit fewer robberies and shootings if the trash gets picked up? Crime has dropped more in the 15 complexes involved in the plan than in other public housing. Why? It might be this: Crime is in part a function of trust. "Trust is the heartbeat of civic life," said Elizabeth Glazer, head of the Mayor's Office of Criminal Justice. "These neighborhoods feel completely estranged." Perhaps more important ... is what social scientists call "collective efficacy" - achieved when neighbors feel that they can trust and rely on one another and work together to get things done. Collective efficacy is so important that the lack of it - common in disadvantaged neighborhoods - is most of the reason poor communities have more crime. When they build collective efficacy, even without other changes, crime drops.
Note: Explore a treasure trove of concise summaries of incredibly inspiring news articles which will inspire you to make a difference.
---
Meet the outsider who accidentally solved chronic homelessness
May 6, 2015, Washington Post
http://www.washingtonpost.com/news/inspired-life/wp/2015/05/06/meet-the-outsider...
Meet Sam Tsemberis. He's all but solved chronic homelessness. His research, which commands the support of most scholars, has inspired policies across the nation. The results have been staggering. Late last month, Utah, the latest laboratory for Tsemberis's models, reported it has nearly eradicated chronic homelessness. Phoenix, an earlier test case, eliminated chronic homelessness among veterans. Then New Orleans housed every homeless veteran. Homelessness has long seemed one of the most intractable of social problems. For decades, the number of homeless from New York City to San Francisco surged – and so did the costs. At one point around the turn of the millennium, New York was spending an annual $40,500 on every homeless person with mental issues. Tsemberis ...unfurled a model so simple children could grasp it, so cost-effective fiscal hawks loved it, so socially progressive liberals praised it. Give homes for the homeless, and you will solve chronic homelessness. Success begat success. The federal government tested the model on 734 homeless across 11 cities, finding the model dramatically reduced levels of addiction as well as shrank health related costs by half. "Adults who have experienced chronic homelessness may be successfully housed and can maintain their housing," the report declared. Utah's Gordon Walker, explain[s] how his state succeeded at eliminating homelessness – and saved millions, "It was costing us in state services, health-care costs, jail time, police time, about $20,000 per person. Now, we spend $12,000 per person."
Note: Explore a treasure trove of concise summaries of incredibly inspiring news articles which will inspire you to make a difference.
---
Liquid water 'lake' revealed on Mars
July 25, 2018, BBC News
https://www.bbc.com/news/science-environment-44952710
Researchers have found evidence of an existing body of liquid water on Mars. What they believe to be a lake sits under the planet's south polar ice cap, and is about 20km (12 miles) across. Previous research found possible signs of intermittent liquid water flowing on the martian surface, but this is the first sign of a persistent body of water on the planet in the present day. Lake beds like those explored by Nasa's Curiosity rover show water was present on the surface of Mars in the past. However, the planet's climate has since cooled due to its thin atmosphere, leaving most of its water locked up in ice. The result is exciting because scientists have long searched for signs of present-day liquid water on Mars, but these have come up empty or yielded ambiguous findings. It will also interest those studying the possibilities for life beyond Earth. Following the water is key to astrobiology - the study of potential life beyond Earth.
Note: For more along these lines, see concise summaries of deeply revealing news articles on the nature of reality and UFO phenomena.
---
Africa might leapfrog straight to cheap renewable electricity and minigrids
November 9, 2017, The Economist
http://discovery.economist.com/worldcup/africa-might-leapfrog-straight-to-cheap...
Of all the measures of the continent's poverty, few are starker than that about two-thirds of its people have no access to reliable electricity. But thanks to a happy combination of innovation and falling costs for renewable energy, Africa may now be able to leapfrog ahead not once but twice, skipping both polluting fossil fuels and, often, the electricity grid itself. This is partly due to falling costs: the price of solar panels has come down by more than 80% since 2010, and that of wind turbines is also dropping fast. Yet generating power is useful only if it can be sent to where it is needed, and in many parts of Africa electricity grids seldom stretch beyond big cities. [A] set of innovations is offering to sidestep this problem with mini rooftop solar installations that can power a home, or slightly larger "micro-grids" that can light up a village. Rooftop solar systems usually consist of a small solar panel and a small rechargeable battery and controller which typically powers ... lights, a radio and a phone charger. Most systems have a built-in connection to the mobile-phone network that allows the provider to switch it on or off remotely. Instead of shelling out $250 or so upfront for an entire system, customers can buy electricity for the equivalent of 50 cents a day using mobile money. Thanks to this new "paygo" model, venture capital is pouring into an industry that now has at least half a dozen significant firms. The largest of them, M-Kopa, has electrified more than 500,000 homes and is adding almost 200,000 more a year.
Note: Explore a treasure trove of concise summaries of incredibly inspiring news articles which will inspire you to make a difference.
---
Barbershop gives special discount to kids who read aloud
October 27, 2016, CBS News
http://www.cbsnews.com/news/barbershop-gives-special-discount-to-kids-who-read...
In this small barbershop in Ypsilanti, Michigan, kids pick out a book and head to the chair. It's like clockwork. That's because children 12 and under who visit The Fuller Cut can get a $2 discount on their $11 haircut for doing a simple task: reading to the barber. It's a program owner Alexander Fuller and barber Ryan Griffin started more than a year ago. And parents can't get enough of it. The pair can't take credit for the idea. They just happened to hear about other shops around the country taking part in a "read to your barber program," and they decided to get on board. Fuller and his wife started ordering some books and Griffin brought in a shelf. Customers even joined the cause by donating old and used books. Before the pair knew it, kids were grabbing books off the shelf and hopping into the chair to start reading. Roughly 90 percent of kids grab a book that's already on the shelf, Fuller says, but occasionally kids bring in books from home or school as well. "It gives them confidence in reading and helps us understand their comprehension of reading," Fuller said. "The kids love it. It's one of the best things that has come along for them." Another bonus, Fuller added, is that it helps kids socialize. Not only does it improve their reading skills, but their manners as well. Whether you can read well or can't read well, the barbers will help you along the way, Fuller reminds his customers. "It's been a great experience so far, Fuller said."
Note: Explore a treasure trove of concise summaries of incredibly inspiring news articles which will inspire you to make a difference.
---
Note: For summaries of the latest news articles covering deep politics and censored news, click here. For summaries of the most important news articles ever along these lines, click here.
Don't miss our treasure trove of inspiring resources
Kindly support this work of love: Donate here
Explore the mind and heart expanding websites managed by the nonprofit PEERS network:
Subscribe here to one of the two popular PEERS email lists