Happiness is Hot in Colleges, Equal Pay For Women in NJ, Free Cash For Everyone?
Inspiring News Articles
February 9, 2018
Hey awesome friends,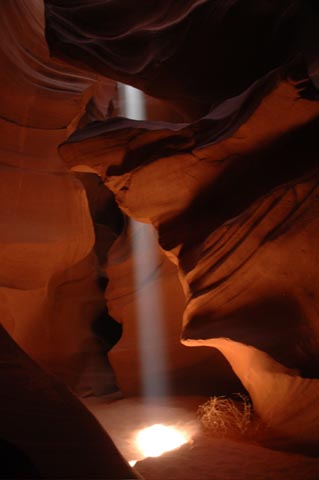 Explore below key excerpts of inspiring news articles with great information on how "Psychology and the Good Life" became Yale's most popular class ever, Stockton, California's test of a version of universal basic income that provides all residents with enough money to cover basic expenses, equal pay for women signed into law by New Jersey's new governor, and more.
Each inspiring excerpt is taken verbatim from the media website listed at the link provided. If any link fails, click here. The key sentences are highlighted in case you just want to skim. Please spread the inspiration and have a great one!
With sacred love and warm wishes,
Fred Burks for the PEERS websites
Special note: Explore some powerful movements working to go beyond the polarized us vs. them paradigm so prevalent in our world today.
Quote of the week: "There is a vitality, a life force, an energy ... that is translated through you into action. There is only one you in all time. This expression is unique. If you block your unique expression, it will never exist through any other medium. The world will not have it. It is not your business to determine how good it is. It is your business to keep it yours clearly and directly, to keep the channel open." ~~ Martha Graham
Financial note: At the start of every month, the amount we are in the red for the year jumps several thousand dollars. This is because that's when we add our expenses for the month (about $6,000) to the amount we are in the red. The red ink amount then gradually decreases over the course of the month as caring supporters like you make donations. Read more on this. Please help us to decrease our deficit by donating here.
---
Yale's Most Popular Class Ever: Happiness
January 26, 2018, New York Times
https://www.nytimes.com/2018/01/26/nyregion/at-yale-class-on-happiness-draws-huge...
A few days after registration opened at Yale for Psyc 157, Psychology and the Good Life, roughly 300 people had signed up. Within [six] more days, about 1,200 students, or nearly one-fourth of Yale undergraduates, were enrolled. The course, taught by Laurie Santos ... tries to teach students how to lead a happier, more satisfying life in twice-weekly lectures. "Students want to change, to be happier themselves, and to change the culture here on campus," Dr. Santos said in an interview. "If we see good habits, things like students showing more gratitude, procrastinating less, increasing social connections, we're actually seeding change in the school's culture." A 2013 report by the Yale College Council found that more than half of undergraduates sought mental health care from the university during their time there. "A lot of us are anxious, stressed, unhappy, numb," said Alannah Maynez, 19, a freshman taking the course. "The fact that a class like this has such large interest speaks to how tired students are of numbing their emotions - both positive and negative - so they can focus on their work." Psychology and the Good Life ... stands as the most popular course in Yale's 316-year history. Dr. Santos has encouraged all students to enroll in the course on a pass-fail basis, tying into her argument that the things Yale undergraduates often connect with life satisfaction - a high grade, a prestigious internship, a good-paying job - do not increase happiness at all.
Note: Harvard, Stanford and other colleges are getting in on the action, too, as reported in this article.
---
What if Schools Taught Kindness?
February 1, 2016, Greater Good
https://greatergood.berkeley.edu/article/item/what_if_schools_taught_kindness
Every school teaches math and reading, but what about mindfulness and kindness? Twice a week for 20 minutes, pre-kindergarten kids were introduced to stories and practices for paying attention, regulating their emotions, and cultivating kindness. The initial results of our research ... suggest that this program can improve kids' grades, cognitive abilities, and relationship skills. Having classrooms full of mindful, kind kids completely changes the school environment. Imagine entire schools - entire districts - where kindness is emphasized. That would be truly powerful. Teaching kindness is a way to bubble up widespread transformation that doesn't require big policy changes or extensive administrative involvement. If you had visited one of our classrooms during the 12-week program, you might have seen a poster on the wall called "Kindness Garden." When kids performed an act of kindness or benefitted from one, they added a sticker to the poster. The idea is that friendship is like a seed - it needs to be nurtured and taken care of in order to grow. Through that exercise, we got students talking about ... how we might grow more friendship in the classroom. Students who went through the curriculum showed more empathy and kindness and a greater ability to calm themselves down when they felt upset, according to teachers' ratings. They earned higher grades at the end of the year in certain areas (notably for social and emotional development), and they showed improvement in the ability to think flexibly and delay gratification, skills that have been linked to health and success later in life.
Note: Explore a treasure trove of concise summaries of incredibly inspiring news articles which will inspire you to make a difference.
---
Free cash for everyone? Stockton, Calif.'s mayor plans to see if it works
October 27, 2017, CNN News
http://money.cnn.com/2017/10/27/news/economy/stockton-universal-basic-income/index.html
Growing up in Stockton, California, a little extra money would've meant the world to Michael Tubbs' family. Tubbs' mother worked long hours ... and still had to borrow from check cashing places to get by. "If we had $300 a month, life would be less stressful," Tubbs says. Today, Tubbs is Stockton's 27-year-old mayor. Last week, he announced the launch of an experimental program that will give people like his mom about $500 a month, with no strings attached. Stockton will likely become the first city in the nation to test out a version of universal basic income, an economic system that would regularly provide all residents enough money to cover basic expenses, with no conditions or restrictions. The concept of universal basic income - or UBI - has been around for decades. Martin Luther King advocated for it in 1967 to create a minimum standard of living. Up until recently, it has mostly been a subject of discussion among academics. But universal basic income has started to gain traction as poverty has grown and fears of automation killing jobs have mounted. Large-scale trials began this year in Finland and Canada to test whether the program improves outcomes like health and employment. A ... non-profit called the Economic Security Project has committed $1 million to the Stockton effort, with funding from donors that include Facebook co-founder Chris Hughes. Backers hope larger cities and states will eventually adopt universal basic income programs.
Note: Explore a treasure trove of concise summaries of incredibly inspiring news articles which will inspire you to make a difference.
---
New Jersey's New Governor Outlines Plans, Signs Executive Order Promoting Equal Pay For Women
January 16, 2018, CBS (Philadelphia affiliate)
http://philadelphia.cbslocal.com/2018/01/16/phil-murphy-to-take-oath/
One-time Wall Street financier Phil Murphy became New Jersey's 56th governor in a ceremony at the Trenton War Memorial, complete with a traditional 21-gun salute. The new governor wasted little time in getting to work. Murphy's first act? Signing an executive order promoting equal pay for women. It's just part of the change Murphy promised to the people of the state. "They voted to build a stronger and fairer New Jersey that works for every New Jersey family," the governor said, "and they elected a governor and a lieutenant governor and a legislature with a duty to carry out this promise." Murphy's half-hour address hit on all the major themes of the campaign that led him to this moment, providing a better break for all of New Jersey's 9 million people. That includes everything from requiring the wealthy to pay more in taxes to improving jobs and education, and, yes, legalizing marijuana for recreational use. The governor also noted the diversity of his administration, from the first black woman to serve as lieutenant governor in Sheila Oliver to the first Sikh to be appointed attorney general anywhere in America.
Note: Explore a treasure trove of concise summaries of incredibly inspiring news articles which will inspire you to make a difference.
---
Pineapple Fund: why is an anonymous bitcoin millionaire giving away $86m?
December 24, 2017, The Guardian (One of the UK's leading newspapers)
https://www.theguardian.com/technology/2017/dec/24/pineapple-fund-anonymous...
What would you do if you had $86m? It's a welcome dilemma for some of bitcoin's early adopters thanks to the cryptocurrency's meteoric rise. One generous bitcoiner has decided to follow the lead of Bill Gates and establish a philanthropic purse, the Pineapple Fund. The founder, known only as Pine, declared in mid December "I'm donating 5,057 BTC to charitable causes!" and since then has given away $7,550,000 in bitcoin to charities and causes around the world, with a view to dispersing the remaining bitcoin over the next several months. "I'm happy that I can help change the world for the better," Pine says in a phone conversation on condition of anonymity. The nine recipients of the largest bitcoin charitable donations are a collection of nonprofits including medical researchers, those providing poverty-stricken communities with basic necessities, and technology-related causes. "The $1m donation will support the work we do standing up for user privacy and free expression, and defending civil rights in the digital world," [says a spokesperson for the Electronic Frontier Foundation]. The collection of charities also includes Watsi, a platform committed to taking the US towards universal healthcare, the SENS Research Foundation that works to develop cures for degenerative diseases, and the Water Project which helps to establish safe water sources in Sub-Saharan Africa. Another $1m gift will help fund advanced clinical trials of MDMA-assisted psychotherapy for post-traumatic stress disorder.
Note: For more on this awesome donor, see this CNBC article and this one from Newsweek.
---
Chile creates national parks from donated land
January 30, 2018, BBC News
http://www.bbc.com/news/world-latin-america-42868690
Chile has officially designated a national park network including land privately donated by a US couple. The government signed a deal with Kristine McDivitt Tompkins, who worked with late husband Doug for decades to protect areas of Patagonia. Chilean President Michelle Bachelet called the signing an "unprecedented preservation effort". Tompkins Conservation, the not-for-profit organisation set up by the couple, said the area being protected was roughly the size of Switzerland. Their donation is thought to be the largest of land by private owners to a country. The move will create five new national parks, and expand three others. In total it adds about 10 million acres of land, about one tenth of which was donated by the Tompkins. The Chilean government wants the string of national parks to span a tourist route of more than 1,500 miles (2,400km) across the country. Mrs Tompkins was formerly the CEO of outdoor brand Patagonia, and her husband was one of the founders of outdoor brands The North Face and Espirit. They relocated to Chile in 1994 to work on conservation, buying up land to ecologically preserve as wilderness. Kristine Tompkins signed an agreement with the national government in March 2017, following her husband's accidental death. Monday's designation was the latest act of natural protection by the outgoing Chilean President Michelle Bachelet. In 2017 an area off the coast of Easter Island was designated as one of the world's largest marine protection zones.
Note: Explore a treasure trove of concise summaries of incredibly inspiring news articles which will inspire you to make a difference.
---
What it's like to live in a well-governed country
January 8, 2018, BBC News
http://www.bbc.com/travel/story/20180107-what-its-like-to-live-in-a-well-governed...
What makes a country well-run? Whether minimising corruption or spearheading educational and medical initiatives, governments around the world use different policies to facilitate a high-functioning society. To quantify the effectiveness of these policies, indexes like the World Justice Project's Rule of Law Index, the World Bank's Governance Index and the Social Progress Index survey residents, compile publicly available statistics and rank countries based on their performance across different categories. Certain patterns emerge across all three, with the same countries consistently at the top for their progressive social policies, trust in government and effective justice system. Denmark inches out its neighbours (and blows away the rest of the world) with near-perfect scores on the 'Basic Human Needs' ranking in the 2017 Social Progress Index, which includes meeting the nutritional and medical needs of its citizens and giving access to basic knowledge and communication. These benefits are offered to more than just native-born residents. "The general health and social system is well-developed and accessible to anyone living in Denmark, and as a student you can get financial assistance and free language classes," explained German native Anne Steinbach. The social system also relies on a sense of trust, rather than paperwork. While life in Denmark can be expensive compared to other European countries, with the highest collective taxes in the EU to pay for these services, the benefits outweigh the costs.
Note: Explore a treasure trove of concise summaries of incredibly inspiring news articles which will inspire you to make a difference.
---
Some Things About Tech Were Good in 2017. No, Really.
December 27, 2017, New York Times
https://www.nytimes.com/2017/12/27/technology/tech-roundup-2017.html
For much of Silicon Valley, 2017 felt like a nonstop parade of scandal. As many of Silicon Valley's largest companies were wreaking havoc, numerous people and organizations used technology to advance important causes and address large-scale problems. These projects do not always make headlines, but they show what's possible when technologists use their powers for good. So I'm presenting the first-ever Actually Good Tech Awards, to highlight a handful of tech efforts that produced real societal benefits this year. ESight and Aira ... are taking advantage of recent advances in mobile and imaging technology to help visually impaired people navigate the world. These technologies do not yet allow blind people to drive vehicles or perform other complicated tasks, but they can make their everyday life much easier. Tiffani Ashley Bell ... learned that thousands of low-income residents of Detroit were having their running water shut off because of unpaid bills. So she [set up] an online platform that matched willing donors with Detroit households with unpaid water bills. In 2017, the [nonprofit organization, now known as the Human Utility] paid more than $120,000 toward water bills for nearly 300 families. Bail Bloc ... is an app that uses your computer's spare processing power to produce a cryptocurrency called Monero, which is [then] donated to the Bronx Freedom Fund, an organization that helps pay bail fees for low-income New Yorkers who have been charged with misdemeanors, so that they can get out of jail while they await trial.
Note: Don't miss the complete list of "Actually Good Tech Awards" recipients at the link above.
---
The EU Targets Plastic Waste as it Aims to Make All Packaging Recyclable by 2030
January 17, 2018, Fortune
http://fortune.com/2018/01/17/eu-pushes-plastic-recycling/
European Union regulators declared a new policy agenda Tuesday starting with the goal that all plastic packaging on the EU market will be recyclable or reusable by 2030. The European Commission appears to be scrambling to curb plastic usage and increase recycling after China announced it would no longer accept imports of "foreign garbage" starting in 2018. The urgent goal is part of a plan to develop a new, sustainable "plastic economy," which could potentially involve levying taxes and modernizing plastics production to kickstart a behavior change, the European Commission said. Europeans produce 25 million tons of plastic waste annually, but less than 30% of it is currently recycled. "If we don't do anything about this, 50 years down the road we will have more plastic than fish in the oceans" Frans Timmermans, vice-president of the European Commission responsible for sustainable development, said. Brussels is zeroing in on single-use plastics in particular, hoping to reduce if not eliminate items like straws, bottles that do not degrade, coffee cups, lids and stirrers, cutlery and takeaway containers. "Single-use plastics ... take five seconds to produce, you use it for five minutes and it takes 500 years to break down again," Timmermans said. In addition to promoting consumer education, the commission said it will facilitate easy access to tap water throughout Europe in order to reduce the demand for bottled water.
Note: Explore a treasure trove of concise summaries of incredibly inspiring news articles which will inspire you to make a difference.
---
Iceland becomes first supermarket to go 'plastic-free' for own brand products in landmark announcement
January 15, 2018, The Independent (One of the UK's leading newspapers)
http://www.independent.co.uk/news/business/news/iceland-plastic-free...
Iceland has become the first major retailer to commit to eliminating plastic packaging for all its own brand products. The retailer said it would be replacing plastic with packaging including paper and pulp trays and paper bags. Iceland said it ... aimed to complete the move by the end of 2023. It has already removed plastic disposable straws from its own label range and new food ranges set to hit the shelves in early 2018 will use paper-based rather than plastic food trays. A survey for Iceland revealed overwhelming public support for a shift away from plastic by retailers, with 80% of 5,000 people polled saying they would endorse a supermarket's move to go plastic-free. Iceland managing director, Richard Walker, said: "The world has woken up to the scourge of plastics. "A truckload is entering our oceans every minute causing untold damage to our marine environment and ultimately humanity - since we all depend on the oceans for our survival. The onus is on retailers, as leading contributors to plastic packaging pollution and waste, to take a stand and deliver meaningful change." As it was technologically and practically possible to create less environmentally harmful alternatives, "there really is no excuse any more for excessive packaging that creates needless waste and damages our environment", he added. Last week, Prime Minister Theresa May pledged to eliminate all avoidable plastic waste within 25 years as part of the government's environmental strategy, with calls for supermarkets to introduce "plastic-free" aisles.
Note: Explore a treasure trove of concise summaries of incredibly inspiring news articles which will inspire you to make a difference.
---
Why incoming asteroids shouldn't keep you up at night
December 11, 2017, Christian Science Monitor
https://www.csmonitor.com/Science/2017/1211/Why-incoming-asteroids-shouldn-t...
Every once in awhile, as we Earthlings strive to explore the cosmos, we're reminded that bits of the cosmos occasionally visit Earth, too. One such reminder came in the form of a blazing green fireball streaking across the predawn New Jersey sky earlier this month. Police dashcam footage ... shows a meteor plunging into the Earth's atmosphere and exploding in a brilliant flash. On Nov. 9 ... an asteroid designated 2017 VL2 came within 75,000 miles of Earth. Despite news reports that the asteroid ... carried enough energy to obliterate New York City, the asteroid – the 48th known one to pass within the moon's orbit this year so far – would have actually burned up in the atmosphere, causing little, if any, damage. "The most important message to get across is that asteroid impacts are extremely unlikely," Paul Chodas, manager for the Center for Near-Earth Object Studies at NASA's Jet Propulsion Laboratory in Pasadena, Calif. In 1998, Congress mandated that NASA find 90 percent of asteroids more than 1 kilometer wide. NASA met this goal in 2011, but in the meantime, Congress expanded its mission to include include 90 percent of asteroids 450 feet or larger. Scientists say they have detected about a third of these so far. The bigger the asteroid, the lower the chance of impact: The odds of an asteroid 1 kilometer wide hitting Earth in any given year are 1 in about 500,000, and even an object 450 feet wide has just a 1-in-30,000 chance of impact.
Note: Explore a treasure trove of concise summaries of incredibly inspiring news articles which will inspire you to make a difference.
---
Note: For summaries of the latest news articles covering deep politics and censored news, click here. For summaries of the most important news articles ever along these lines, click here.
Don't miss our treasure trove of inspiring resources
Kindly support this work of love: Donate here
Explore the mind and heart expanding websites managed by the nonprofit PEERS network:
Subscribe here to one of the two popular PEERS email lists