Free Housing Solves Homelessness, Fresh Water From Solar Panels, Visionary of the Year
Inspiring News Articles
April 20, 2018
Hey awesome friends,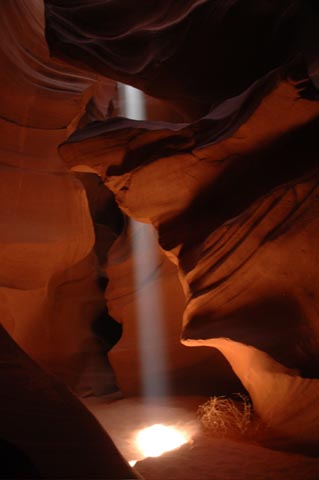 Explore below key excerpts of inspiring news articles with great information on Finland's successful nationwide program to solve homelessness by providing free housing, a new kind of solar panel that makes fresh drinking water from moisture in the air, 62 million people in nearly 200 countries being educated online for free through visionary of the year winner Khan Academy, and more.
Each inspiring excerpt is taken verbatim from the media website listed at the link provided. If any link fails, click here. The key sentences are highlighted in case you just want to skim. Please spread the inspiration and have a great one!
With sacred love and warm wishes,
Fred Burks for the PEERS websites
Special note: Read an engaging article by New York Times bestselling author Leslie Kean on how she became interested in UFOs and near-death experiences. An Australian doctor has created a completely painless, dignified way to bring on death for those with terminal illness.
Quote of the week: "I submit that an individual who breaks a law that conscience tells him is unjust, and who willingly accepts the penalty of imprisonment in order to arouse the conscience of the community over its injustice, is in reality expressing the highest respect for law." ~~ Martin Luther King, Jr.
---
Finland's homeless crisis nearly solved. How? By giving homes to all who need.
March 21, 2018, Christian Science Monitor
https://www.csmonitor.com/World/Europe/2018/0321/Finland-s-homeless-crisis-nearly...
As anyone who has visited Europe recently can attest, the scourge of homelessness has reached epidemic proportions. The only exception to the trend is Finland. The number of homeless people in Finland has declined from a high of 18,000 30 years ago, to approximately 7,000: the latter figure includes some 5,000 persons who are temporarily lodging with friends or relatives. At the core of this was a move away from the so-called "staircase model," whereby a homeless person moved from one social rehabilitation level to another, with an apartment waiting for him or her at the highest step. Instead, Finland opted to give housing to the homeless from the start. The concept behind the new approach was not original. What was different, and historic, about the Finnish Housing First model was a willingness to enact the model on a nationwide basis. In 2008 the Finnish National Program to reduce long-term homelessness was drafted and put into place. One [goal] was to cut the number of long-term homeless in half by producing ... supported housing units for tenants with their own leases. The extant network of homeless shelters was phased out. This also involved phasing out the "old way" of thinking about homelessness. The program pays for itself. A case study undertaken by the Tampere University of Technology in 2011 ... showed society saved $18,500 per homeless person per year who had received a rental apartment with support, due to the medical and emergency services no longer needed to assist and respond to them.
Note: Explore a treasure trove of concise summaries of incredibly inspiring news articles which will inspire you to make a difference.
---
Meet Zero Mass Water, Whose Solar Panels Pull Drinking Water From The Air
November 15, 2017, Forbes
https://www.forbes.com/sites/miguelhelft/2017/11/15/meet-zero-mass-water-whose...
It's often said you can't make something out of nothing. Cody Friesen may have. To show me his technological sleight of hand, Friesen invites me to a hillside house. We each sample a cup of water that flows from a drinking fountain. The water is cool and delicious – and it was made out of thin air. Literally. The drinking fountain is fed by a flexible pipe that leads to the house's roof. There sit two Friesen's devices, called Source Hydropanels. Each looks like solar panel mounted atop a metal box. The system extracts moisture out of the air at a rate of as much as five liters per day. Friesen believes installations like this one could soon be providing clean, quality drinking water to homes, schools and businesses. Friesen ... has already installed the Source in eight countries, including Ecuador, Jordan, Mexico and the Philippines. In the U.S., his panels are collecting water at a Duke Energy facility in North Carolina, an office building in Santa Monica, Calif., some Bay Area residences, and a handful of homes and schools in Arizona, where despite the low humidity, Source produces roughly the same amount of water as in wetter climates. Source ... draws ambient air through a fan into its devices. There, special nano-materials ... absorb the water. The solar panel then helps separate the water from the material. After it is condensed, it flows ... through a mineral block that adds magnesium and calcium common in drinking water.
Note: Explore a treasure trove of concise summaries of incredibly inspiring news articles which will inspire you to make a difference.
---
Khan Academy founder wins 2018 Visionary of the Year award
March 27, 2018, San Francisco Chronicle (San Francisco's leading newspaper)
https://www.sfchronicle.com/visionsf/article/Khan-Academy-founder-wins-2018...
When Salman Khan began posting videos on YouTube more than a decade ago, the Silicon Valley entrepreneur had no idea of the celebrity he would gain, nor the impact he would have. His online tutorials in math ... were made for friends and family struggling in school. But his audience quickly grew. Before long, Khan had quit his day job in finance to carry out a goal of delivering free Internet instruction to the world. His educational website was called Khan Academy. On Tuesday night, Khan ... was presented the fourth annual Visionary of the Year Award, an honor announced by The San Francisco Chronicle. Khan Academy today has more than 62 million registered users in nearly 200 countries. His voice, which still narrates many of the tutorials, is widely recognized, and students and parents often stop him on the street to thank him for providing an assist at school or work. Since its launch in 2008, Khan Academy has broadened its online course load to include nearly every school subject from science to art and from the kindergarten to college levels. Khan's Mountain View nonprofit has grown from just him to more than 150 employees. Perhaps most impressive is that the schooling has remained entirely free. With the admirable mission of providing a "world-class" education to anyone anywhere, Khan has attracted financial support from well-heeled donors, including the Bill and Melinda Gates Foundation, Google and Bank of America.
Note: Explore a treasure trove of concise summaries of incredibly inspiring news articles which will inspire you to make a difference.
---
Dad bikes 1,400 miles to hear deceased daughter's heartbeat on Father's Day
June 21, 2017, CBS News
https://www.cbsnews.com/news/dad-bikes-1400-miles-to-hear-deceased-daughters...
Bill Conner suddenly lost his 20-year-old daughter, Abbey, and he felt like he had to do something to honor her short life. Conner hopped on a bike and ... decided to travel 2,600 miles - from his hometown of Madison, Wisconsin, to Fort Lauderdale, Florida - to visit Broward Health Medical Center, the hospital that recovered Abbey's organs for donation back in January. At the age of 16, as soon as she got her license, Abbey made the decision to be an organ donor. Abbey donated four organs, allowing four males, ages 20 to 60, to live. When Conner informed the Florida donation center that handled Abbey's organs about his decision to ride on her behalf, the group sent letters to every recipient, asking if they'd be interested in meeting the woman's father. "The only person who has responded at this point is Jack Jr., the heart recipient," Conner said. Conner was given Jack's contact information. They arranged to meet in Baton Rouge on Father's Day - 1,400 miles into Conner's trip. When Conner met Jack Sunday afternoon he felt like he already knew him. The pair walked toward one another with their arms outstretched. "Knowing he's alive because of Abbey," Conner said. "I was happy for him and his family, and at the same time, I got to reunite with my daughter." After sharing a minute-long hug, Jack pulled out a stethoscope so Conner could hear his daughter's heartbeat for the first time since she died in January. The family made a recording of Jack's heart so Conner could listen to it as he rides.
Note: Watch moving video of the meeting between Connor and Jack on Father's day at the link above. Explore a treasure trove of concise summaries of incredibly inspiring news articles which will inspire you to make a difference.
---
Radioactive Diamond Batteries: Making Good Use Of Nuclear Waste
December 9, 2016, Forbes
https://www.forbes.com/sites/jamesconca/2016/12/09/radioactive-diamond-batteries...
A research team at the University of Bristol has developed a way to use a type of nuclear waste to generate electricity in a nuclear-powered battery that is an actual diamond. Such a battery produces very low power, but has no moving parts, no emissions of any type including radiation, needs no maintenance, does not need to be recharged and will operate for thousands of years. The team grew a man-made diamond that, when placed in a radiation field, was able to generate a small electrical current. And the radioactive field can be produced by the diamond itself by making the diamond from radioactive carbon-14 extracted from nuclear waste. Even better, the amount of radioactivity in each diamond battery is a lot less than in a single banana. Diamonds are made from pure carbon subjected to high pressures, usually deep in the Earth's crust. But we have been artificially making them for decades. The normal way to produce electricity is to use energy, like burning coal or capturing wind, to move a magnet through a coil of wire to generate a current. However, a diamond is able to produce a charge simply by being subjected to a radiation field. The cost to produce a diamond is a lot less than disposing of used nuclear fuel and nuclear waste. These radioactive diamond batteries would have a very specific purpose – low power and extremely long life. The ... battery would still be putting out 50% power after 5,730 years.
Note: For more along these lines, see concise summaries of deeply revealing news articles on nuclear power and new energy inventions.
---
Hen-keeping – a cracking new therapy for older people
July 28, 2015, The Guardian (One of the UK's leading newspapers)
https://www.theguardian.com/society/2015/jul/28/hen-keeping-therapy-older-people
In the garden of a care home, gingernut ranger hen Ellen has just laid her second egg. Resident Ashok Patel, 64, has been pronounced "a natural" with the hens, someone who can coax them back into the henhouse when it is time for bed. "I like the hens, and the hens like me," he says. Henpower, a project that brings hens to older people in care settings, has joined with Notting Hill Housing to introduce the hens into two of the housing association's extra-care sites. The project is supporting some 700 residents, including those with dementia, in more than 20 care homes in north-east England. Henpower was set up by the charity Equal Arts in 2011. A 12-month study of the project by Northumbria University ... found that Henpower is improving the health and wellbeing of older people, and reducing depression, loneliness and the need for antipsychotic medication in care homes. [Northumbria University professor] Glenda Cook ... was the lead researcher on the Henpower evaluation. "Henpower is innovative because it is not just brief 'petting' of the hens, but also taking responsibility for them. There's a huge range of roles with shared responsibilities, with diverse ways to interact with the project," she says. Volunteer Jackie Copeland works with residents on "henspired" art projects. "People get a lot out of stroking [the hens]. You feel your stress levels go down. I get 'chicken love' – I almost expect them to start purring," she laughs.
Note: Explore a treasure trove of concise summaries of incredibly inspiring news articles which will inspire you to make a difference.
---
In March, Portugal Made More Than Enough Renewable Energy To Power The Whole Country
April 5, 2018, NPR
https://www.npr.org/sections/thetwo-way/2018/04/05/599886059/in-march-portugal-made...
Last month, Portugal produced more than enough renewable energy to meet the country's entire electrical demand - a feat "unmatched in the last 40 years," according to the Portuguese Renewable Energy Association, or APREN. Renewable power produced in March was equal to 103.6 percent of electrical demand on mainland Portugal. Fifty-five percent of that energy was produced through hydro power, while 42 percent came from wind. The country still used fossil fuels to balance out supply and demand. "These periods were nevertheless fully compensated by others of greater renewable production," [APREN writes]. "It is expected that by 2040 the production of renewable electricity will be able to guarantee, in a cost-effective way, the total annual electricity consumption of Mainland Portugal." For most countries in the world, a fully renewable energy supply still seems like a challenging target. Portugal has made substantial investments in renewable energy sources, as has its neighbor Spain. Some of that spending was cut in 2012, amid austerity measures, and more were scaled back in 2016. But by that point, many renewable energy projects had already been paid off and were operating cost-efficiently. And this week, coincidentally, the Portuguese government put a stop to another energy subsidy - one "worth about 20 million euros a year, most of which goes to fossil fuel plants," Reuters writes.
Note: Explore a treasure trove of concise summaries of incredibly inspiring news articles which will inspire you to make a difference.
---
Danone's North America business hits key social, environmental milestone
April 12, 2018, CNBC News
https://www.cnbc.com/2018/04/12/danones-north-america-business-receives-b-corp...
DanoneWave has renamed itself and says it has been certified as a B Corporation. It is now called Danone North America. To be designated a B Corp, a for-profit company must pass a set of standards regarding its social and environmental performance and change its legal structure to become a public benefit company. Danone sought to achieve this certification by 2020, but it came out two years ahead of schedule. While some stakeholders may worry that big changes to become more environmentally friendly will increase costs, Danone North America's larger suppliers have seen the opposite happen. Dairy is one the company's main ingredients and its production can be harmful to the environment due to water usage and waste. The company's largest manufacturing facility has cut its usage. While the initial research involved in reducing water usage was costly, one of the owners of the facility has already seen a huge reduction in costs. Faber said that up to 250,000 gallons of water can be saved per day due to ... new technology. Danone North America sustainable development manager Catherine Queen [said] that there has been a movement to bring the sustainability effort to global suppliers. Global suppliers have been encouraged to move toward more plant-based packaging and pay their workers living wages. Sustainable manufacturing can lower costs significantly and create more room in budgets to increase wages. Costs on the higher executive level have also been cut.
Note: Explore a treasure trove of concise summaries of incredibly inspiring news articles which will inspire you to make a difference.
---
UK sets new wind power record as turbines deliver 14 gigawatts for first time – 37 per cent of nation's electricity
March 17, 2018, The Independent (One of the UK's leading newspapers)
https://www.independent.co.uk/news/uk/home-news/wind-power-record-electricity...
Wind power in the UK set a new record today by generating 14 gigawatts for the first time – nearly 37 per cent of the the country's electricity. The National Grid control room confirmed that 13.9 gigawatts was the highest ever metered wind output. At 10am on Saturday Wind generated 13.9GW, or 36.9 per cent of the UK's electricity, increasing to 14GW by 11am. The previous record was 13.6GW in January this year. By contrast gas generated only 8.5GW (23 per cent), nuclear 6.5GW (17.3 per cent), coal just 4.7GW (12.5 per cent) and both solar and biomass 1.5GW (4.1 per cent). Hydro came last with 0.3GW or 0.9 per cent. Wind farms produced a record 15 per cent of Britain's electricity in 2017, up from 10 per cent in 2016. Dr Iain Staffell of Imperial College said: "The dramatic increase comes from both higher wind speeds and a jump in installed capacity. Several large offshore farms came online and onshore wind had a record year for deployment."
Note: Explore a treasure trove of concise summaries of incredibly inspiring news articles which will inspire you to make a difference.
---
Lockheed Martin Receives Patent For 'World Changing' Fusion Reactor
March 28, 2018, CBS News (Washington D.C. affiliate)
http://washington.cbslocal.com/2018/03/28/fusion-reactor-power-lockheed-martin/
Lockheed Martin has reportedly been working on a revolutionary new type of reactor that can power anything from cities to aircraft carriers. The Maryland-based defense contractor recently received a patent for the compact fusion reactor (CFR) after filing plans for the device in 2014. According to reports, one generator would be as small as a shipping container but produce the energy to power 80,000 homes or one of the U.S. Navy's Nimitz-class carriers. Lockheed's advanced projects division, Skunk Works, has reportedly been working on the futuristic power source since 2014 and claimed at the time that a CFR could be ready for production by 2019. "I started looking at all the ideas that had been published. I basically took those ideas and melded them into something new by taking the problems in one and trying to replace them with the benefits of others," Dr. Thomas McGuire of Skunk Works said during a 2014 interview. "The nice thing about a fusion reaction is that if somehow it would go out of control, it would just stop itself automatically," William & Mary's Saskia Mordijck told Phys.org in 2012. "If a fission reaction goes out of control, it can really go out of control. You can't stop it and it actually might go into a nuclear meltdown." Lockheed advertises its quest to develop fusion power on its website, calling the technology "a cleaner, safer source of energy" that could be used to power communities or even travel to Mars.
Note: A 2004 New York Times article stated that Lockheed Martin runs a "breathtakingly big part" of the US. This company's "Skunk Works" was kept very secret until 2014, when reporters were given a glossy brochure featuring a "10-point "Skunk Works 2015" agenda". For more along these lines, see concise summaries of deeply revealing energy invention news articles from reliable major media sources.
---
Meet A Guy Who Has Devoted His Life To Freeing Slaves
December 16, 2015, Forbes
https://www.forbes.com/sites/devinthorpe/2015/12/16/meet-a-guy-who-has-devoted...
Tim Ballard's career with the CIA and Homeland Security may not be what you'd expect. With years of leading rescue efforts to free victims of human trafficking, especially those used as prostitutes, he founded Operation Underground Railroad to liberate captive slaves. Ballard explains the need for his work. "The scope of the problem is vast; there are an estimated 27 million enslaved human beings in the world: more slaves than ever existed during the trans-Atlantic slave trade. Many are sex slaves, as sex trafficking represents the fastest growing criminal enterprise in the world. Very few [organizations] dedicate themselves to the pro-active rescue and direct extraction of the victims, and to the capture and prosecution of their captors. Operation Underground Railroad fills this void. "To gain access to trafficking victims, O.U.R. uses a simple rouse of a group of men traveling for sex. Ballard notes, "In a sad commentary on our society, the reason that our cover story has worked so well and has been easily bought by perpetrators is due to the fact that this type of sex party and sex tourism happens for real every day and in almost every part of our globe! Despite our organization's successes, we realize that nearly two million children are still out there being abused and trafficked in the worst form of slavery imaginable. It is our hope and prayer that they all will be freed someday, and it is our commitment and promise to dedicate all we have to rescuing them."
Note: Another article on this courageous man is available here. For more along these lines, see concise summaries of deeply revealing sexual abuse scandal news articles from reliable major media sources.
---
Note: For summaries of the latest news articles covering deep politics and censored news, click here. For summaries of the most important news articles ever along these lines, click here.
Don't miss our treasure trove of inspiring resources
Kindly support this work of love: Donate here
Explore the mind and heart expanding websites managed by the nonprofit PEERS network:
Subscribe here to one of the two popular PEERS email lists