Norway's Humane Prisons, Quadruple Amputee Climbs Kilimanjaro, Bacteria That Eats Plastic
Inspiring News Articles
April 6, 2018
Hey awesome friends,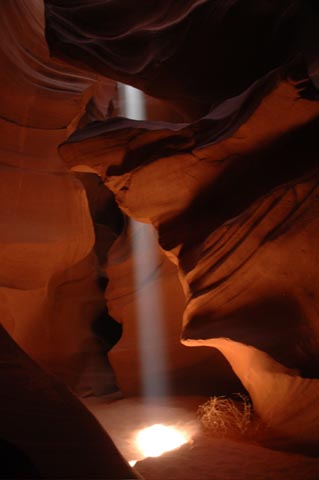 Explore below key excerpts of inspiring news articles with great information on the success of Norway's focus on humanity and true rehabilitation in its prison system, quadruple amputee Kyle Maynard's accomplishments including a solo climb of Mount Kilimanjaro, the discovery of a bacteria that eats a common variety of plastic, and more.
Each inspiring excerpt is taken verbatim from the media website listed at the link provided. If any link fails, click here. The key sentences are highlighted in case you just want to skim. Please spread the inspiration and have a great one!
With sacred love and warm wishes,
Fred Burks for the PEERS websites
Special note: Watch an awesome, four-minute video showing how Austin, TX has found a beautiful, creative way to help their homeless population find refuge and even meaningful work. Watch a beautiful and profound seven-minute video of one man's artistic efforts to share the beauty and the suffering of Native Americans.
Quote of the week: "What the caterpillar calls the end of the world, the master calls a butterfly." ~~ Richard Bach
---
Heated floors and pillow-top mattresses... in prison
March 8, 2018, CNN News
https://www.cnn.com/2018/03/08/us/prison-reform-north-dakota-norway/index.html
Norway's prison system is designed with three core values in mind: normality, humanity and rehabilitation. The point of incarceration in Norway, they say, is to make inmates "better neighbors" once they are released - and they take that mission very seriously. In the US, prison is generally seen as punishment for crimes committed. But Norway might change that. In 2015, prison directors and lawmakers from North Dakota traveled to see Norway's prisons for themselves. The trip was part of a program that takes state officials to visit the country, which has one of the lowest recidivism rates in the world. When the leaders returned, North Dakota slowly began making changes to its prison system. The move has been controversial with some prison staff. The changes called for different dynamics between inmates and corrections officers, causing one of them to leave over what he believed was a fundamental shift in their training. North Dakota's prison directors say the benefit in the long run - reducing the state's recidivism rate - is worth giving this new approach a chance. If the goal is to make them better neighbors, North Dakota inmate Jonathan McKinney says it's working. He spent more than two years in and out of solitary confinement during part of his 17-year sentence for murder and other serious charges. Because of Norway's influence, prison officials allowed him to transfer to medium security when he showed good behavior - a move that he would not have been able to make as easily before.
Note: Watch an incredible nine-minute video on the mind-boggling success of Norway's prison system.
---
Kyle Maynard: one man's life with no excuses
March 21, 2014, The Telegraph (One of the UK's leading newspapers)
https://www.telegraph.co.uk/sponsored/culture/noah-movie/10706053/kyle-maynard...
Kyle Maynard, 27, was born with a rare condition called congenital amputation that left him without the lower parts of his arms or legs. It's a disability that would, understandably, all but end most people's potential for a normal life. Yet for the determined Atlanta native, this end was only the beginning. At 11, he played American football. At high school, he switched to wrestling. Around the same time, he bench-pressed 240lbs 23 times, earning the title World's Strongest Teen from sports supplement company GNC. Shortly after, US sports broadcaster ESPN awarded Maynard its 2004 Espy for Best Athlete With A Disability, and fame followed. He ... appeared on Oprah and Larry King Live, and took his first of many bookings as a motivational speaker, all of which drew from experiences described in his ... autobiography No Excuses. And yet, in a keynote speech published on his own website, Maynard reflects on once feeling like a fraud. He tells of how, during a speaking tour, he looked at himself ... and knew, for the first time, he had started to believe what others said about him. Perhaps that's why, in 2011, Kyle Maynard decided to scale Mount Kilimanjaro. And why on January 15, 2012, he became the first quadruple amputee to reach the roof of Africa without assistance, crawling all 19,340 feet on specially made soles. "When we take on a big goal, it's always going to be difficult at first," says Maynard in his website's Speaking Intro video. "We forget that just showing up, and continuing to try, is going to get us there."
Note: Watch an engaging video of this inspiring man.
---
These newly discovered bacteria can eat plastic bottles
March 10, 2016, Los Angeles Times
http://www.latimes.com/science/sciencenow/la-sci-sn-bacteria-eat-plastic-20160310...
A team of Japanese scientists has found a species of bacteria that eats the type of plastic found in most disposable water bottles. The discovery, published ... in the journal Science, could lead to new methods to manage the more than 50 million tons of this particular type of plastic produced globally each year. The plastic found in water bottles is known as polyethylene terephalate, or PET. It is also found in polyester clothing, frozen-dinner trays and blister packaging. Part of the appeal of PET is that it is lightweight, colorless and strong. However, it has also been notoriously resistant to being broken down by microbes - what experts call "biodegradation." Previous studies had found a few species of fungi can grow on PET, but until now, no one had found any microbes that can eat it. To find the plastic-eating bacterium described in the study, the Japanese research team ... collected 250 PET-contaminated samples including sediment, soil and wastewater from a plastic bottle recycling site. Next they screened the microbes living on the samples to see whether any of them were eating the PET and using it to grow. They eventually discovered [a] bacteria species [that] could break down a thin film of PET over the course of six weeks. The research could make it easier to identify other microbes that might have similar PET-degrading capabilities.
Note: Explore a treasure trove of concise summaries of incredibly inspiring news articles which will inspire you to make a difference.
---
The Power of Your Suffering is in How You Tell Your Story
March 19, 2018, PBS
https://www.pbs.org/newshour/show/the-power-of-your-suffering-is-in-how-you-tell...
Trauma is a word we hear used to describe a range of experiences. Author and journalist Aminatta Forna thinks the word is overused, and, in her Humble Opinion, it is time to find a new way of talking about terrible events. "My family has seen what feels like more than our share of painful, you might say traumatic, events," [said Forna]. "The murder of my father who was a political activist when I was 11, followed by 25 years of political oppression, 10 years of civil war and even an Ebola outbreak. "I'm often asked whether I was traumatized by events, and I have to answer, truthfully, no. Over the years, I have written a great deal about people who have managed to endure events with the power to ruin lives, and this is what I have learned. The more a society tells you that you are irrevocably damaged by what has taken place, the more it becomes a self-fulfilling prophecy. The ability to shape your own narrative, rather than having others shape it for you, is ultimately what matters most. Almost any experience can be reshaped, any destiny re-imagined, if those who have lived it tell their own stories. People who frame their experience within a wider context are often most capable of withstanding painful events. They rarely ask, why me. But rather see the world for the capricious and unfair place it can be, and they have a vision of their role in it. Individual temperament matters, but societal attitudes play a considerable role in shaping our responses. The suffering is real, but it may yet be withstood."
Note: Explore a treasure trove of concise summaries of incredibly inspiring news articles which will inspire you to make a difference.
---
Does Energy Healing Work? Watch 'Healer' Charlie Goldsmith And Decide For Yourself
November 13, 2017, Forbes
https://www.forbes.com/sites/courtneyporkolab/2017/11/13/does-energy-healing-work...
Does energy healing work? Charlie Goldsmith knows it does. The Australian energy healer, who reluctantly discovered his talent at the ripe age of 18, is now on a mission to take energy medicine mainstream. To date, Goldsmith has volunteered his time - and talents - to two scientific studies. In the first study, published in The Journal of Alternative and Complementary Medicine in 2015, he treated 50 reports of pain at a 76% success rate and 29 reports of non-pain problems at a 79% success rate. The study, conducted at NYU's Lutheran Hospital ... landed him a TV deal. The second is still underway. Prior to the studies done in the public eye, Goldsmith spent years healing as many as he could, often those who had been failed by countless doctors and traditional medicine. He has never once charged for his work. Dr. Ramsey Joudeh, from NYU's Lutheran Medical Center, attests to Goldsmith's miraculous healing powers: "Most of our narcotics decrease a patient's pain by three to five points. If you go from a 10, meaning the worst pain you can imagine, to five, that's significant. In some cases Charlie reduced a patient's pain from 10 to zero. He also treated people with infections where antibiotics were not effective. You could see the shift in a patient's status from stagnant to a rapid healing resolution. I can't quantify it, but I would say Charlie cuts off patients' hospital stays. Watching him work has been humbling in the most extreme way."
Note: See this miracle worker's website at https://www.charliegoldsmith.com.
---
Butterfly Effect – Jonathan Pitre's brave fight inspiring others
August 11, 2017, Ottawa Sun
http://ottawasun.com/2017/08/11/walker-butterfly-effect--jonathan-pitres-brave...
Most people in Ottawa have heard about our "Butterfly Child," Jonathan Pitre, who is fighting one of the most horrific diseases anyone has ever heard of called Epidermolysis Bullosa (EB). It makes his skin extremely fragile, like butterfly wings. Recently, a second stem cell transplant was done. It is currently the only hope the 16-year-old has to lessen his excruciating pain. Jonathan's story ... has inspired true change in others. That change is creating even more ripples after he threw his stone into the pond by bravely speaking out about his disease. You see, when he isn't getting experimental treatment in the United States, Jonathan lives next door to singer-songwriter Tara Shannon. Tara ... wrote the song Butterfly Child that, together with TSN, helped propel Jonathan into the international spotlight. Across Canada and the United States, when being interviewed about her album, Tara now speaks about EB. She is doing what Jonathan wanted all along, to increase awareness about the disease and the need for research. Since releasing Butterfly Child, Tara joined the executive committee of Amazing People, which celebrates those doing great work in Ottawa while at the same time raising money for four charities. I think our Butterfly Child has created incredible change in our community simply by demonstrating what is possible when you don't give up. Jonathan's example has caused a ripple effect that is helping children he's never even met, and he's inspiring adults to do what needs to be done.
Note: Watch a touching video of this brave child and his conflicted life.
---
3D-printed homes turn sludge into shelter
March 15, 2018, BBC News
http://www.bbc.com/news/technology-43411581
More than a billion people in the world go to sleep each night without reliable shelter. But a pair of companies working on solving that believes their model of quickly 3D-printing a one-story house could not only provide merely a roof over the head, but a genuinely great place to live. I took a walk around a demonstration house ... built by Icon, a construction firm, and New Story, a non-profit that sets up housing in the developing world. Later this year, the project will head to El Salvador to build some test homes, with the view to begin work on a community of 100 houses in 2019. "If it does work it could literally change how shelter is created," said Brett Hagler, chief executive and co-founder of New Story. Like small-scale 3D-printing, the system works by slowly adding material, layer-by-layer. In this case, that material is mortar, similar to concrete. The El Salvador project will ... aim to build 100 homes, financed by mostly Silicon Valley-based donors. The houses will not be a hand-out, however. "The families agreed to a no-interest, no-profit mortgage that they will pay over about 10 years," explained Mr Hagler. That works out at about $30 a month. According to the country's economics ministry, the average monthly wage in rural El Salvador is around $360. "That money does not come back to us," he added. "It's kept in a community fund." The fund will go on to pay for more homes in future, or maintenance on existing structures. Mr Hagler said the mortgage model will foster "respect and dignity" within the community.
Note: Explore a treasure trove of concise summaries of incredibly inspiring news articles which will inspire you to make a difference.
---
China's latest energy megaproject shows that coal really is on the way out
March 19, 2018, San Francisco Chronicle/Business Insider
https://www.sfgate.com/technology/businessinsider/article/China-s-latest-energy...
According to a 2016 study, the top contributor of air pollution-related deaths in China is the burning of coal. To improve the country's air quality, the Chinese government vows to spend at least $360 billion on clean energy projects and create 13 million new renewable energy jobs by 2020. This year marks China's fourth anniversary since it started a "war on pollution," and there's reason to believe the country is making headway. Chinese cities have cut concentrations of fine particulates - often considered the deadliest type of pollution - by 32% on average since 2013. The city of Xingtai saw the largest pollution decline at 52.2%. China's latest energy megaproject - a giant floating solar farm on top of a former coal mine in Anhui - may get the country closer to that goal. The 166,000-panel array ... can generate 40 megawatts of power - enough to accommodate 15,000 homes. It's currently the world's largest floating solar project and will operate for up to 25 years. Local energy company Sungrow Power Supply developed the farm on a lake that was once the site of extensive coal mining. After an explosion caused the mine to collapse, a lake formed and flooded it. Building solar plants on top of lakes and reservoirs can protect agricultural land and wildlife on the ground. The water also cools the solar panels, helping them work more efficiently. Choosing to develop the Sungrow farm on an abandoned coal mine signals the slow decline of fossil fuels like coal in China and other countries around the world.
Note: Explore a treasure trove of concise summaries of incredibly inspiring news articles which will inspire you to make a difference.
---
Note: For summaries of the latest news articles covering deep politics and censored news, click here. For summaries of the most important news articles ever along these lines, click here.
Don't miss our treasure trove of inspiring resources
Kindly support this work of love: Donate here
Explore the mind and heart expanding websites managed by the nonprofit PEERS network:
Subscribe here to one of the two popular PEERS email lists