Orcas Imitate Human Words, Evidence of Plant Consciousness, Signs of Life After Death
Inspiring News Articles
February 23, 2018
Hey awesome friends,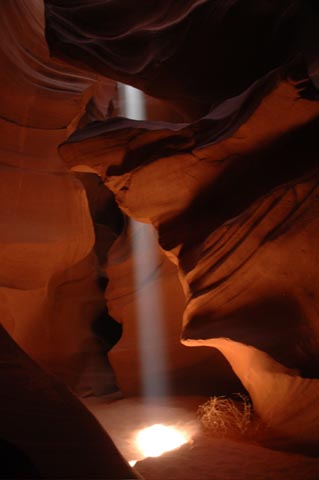 Explore below key excerpts of inspiring news articles with great information on orcas able to imitate human words like "hello", research suggesting plants are more like animals than was previously believed, the growing body of evidence suggesting human consciousness lingers after bodily death, and more.
Each inspiring excerpt is taken verbatim from the media website listed at the link provided. If any link fails, click here. The key sentences are highlighted in case you just want to skim. Please spread the inspiration and have a great one!
With sacred love and warm wishes,
Fred Burks for the PEERS websites
Quote of the week: "All the darkness in the world cannot put out the light of a single candle." (For the inspiring origin of this quote, click here.)
Video of the week: Watch an awesome 2 1/2 minute video on the choice between fear and love.
---
Orcas can imitate human speech, research reveals
January 30, 2018, The Guardian (One of the UK's leading newspapers)
https://www.theguardian.com/science/2018/jan/31/orcas-killer-whales-can-imitate...
New research reveals that orcas are able to imitate human speech, in some cases at the first attempt, saying words such as "hello", "one, two" and "bye bye". The creatures are already known for their ability to copy the movements of other orcas, with some reports suggesting they can also mimic the sounds of bottlenose dolphins and sea lions. "We wanted to see how flexible a killer whale can be in copying sounds," said [study co-author] Josep Call. "We thought what would be really convincing is to present them with something that is not in their repertoire – and in this case 'hello' [is] not what a killer whale would say." Only a fraction of the animal kingdom can mimic human speech, with brain pathways and vocal apparatus both thought to determine whether it is possible. "That is what makes it even more impressive – even though the morphology [of orcas] is so different, they can still produce a sound that comes close to what another species, in this case us, can produce," said Call. Wikie, a 14-year-old female orca ... had previously been trained to copy actions performed by another orca when given a human gesture. After first brushing up Wikie's grasp of the "copy" command, she was ... exposed to five orca sounds she had never heard before. Finally, Wikie was exposed to a human making three of the orca sounds, as well as six human sounds. Wikie was often quickly able to copy the sounds, whether from an orca or a human, with all of the novel noises mimicked within 17 trials.
Note: Learn more about the amazing world of marine mammals.
---
Sedate a Plant, and It Seems to Lose Consciousness. Is It Conscious?
February 2, 2018, New York Times
https://www.nytimes.com/2018/02/02/science/plants-consciousness-anesthesia.html
Your houseplant salutes the sun each morning. At night, it returns to center. You probably don't think much of it. But what about all the signs of plant intelligence that have been observed? Under poor soil conditions, the pea seems to be able to assess risk. The sensitive plant can make memories and learn. And plants can communicate with one another and with caterpillars. Now, a study published recently in Annals of Botany has shown that plants can be frozen in place with a range of anesthetics, including the types that are used when you undergo surgery. Insights gleaned from the study may help doctors better understand the variety of anesthetics used in surgeries. But the research also highlights that plants are ... perhaps less different from animals than is often assumed. "Plants are not just robotic, stimulus-response devices," said [study co-author] Frantisek Baluska, a plant cell biologist. Plants ... take in information from their environment and produce their own anesthetics like menthol, ethanol and cocaine, similar to how humans release chemicals that dull pain during trauma. Our anesthetics work on plants too, the study confirmed, although what exactly they're working on is unclear. The electrical activity that moves across neurons is thought by some scientists to contribute to human consciousness. If electrical activity is being disrupted by anesthetic in plants, too, causing them to "lose consciousness," does that mean, in some way, that they are conscious?
Note: Don't miss a time-lapse video of a pea plant responding to an anesthetic at the link above. And check out a fascinating video of plants making music. Explore a treasure trove of concise summaries of incredibly inspiring news articles which will inspire you to make a difference.
---
Where Do You Go When You Die? The Increasing Signs that Human Consciousness Remains After Death
February 10, 2018, Newsweek
http://www.newsweek.com/where-do-you-go-when-you-die-increasing-signs-human...
Clinically, we understand death to mean the state that takes hold after our hearts stop beating. Philosophically, though, our definition of death hinges on something else: the point past which we're no longer able to return. Those two were more or less the same until about 50 years ago, when we saw the advent of CPR. Modern resuscitation ... blew apart our understanding of what it means to be dead. Without many people returning from the dead to show us otherwise, it was natural to assume, from a scientific perspective, that our consciousness dies at the same time as our bodies. Over the last few years, though, scientists have seen repeated evidence that once you die, your brain cells take days, potentially longer, to reach the point past which they've degraded too far to ever be viable again. People who survive medical death frequently report experiences that share similar themes: bright lights; benevolent guiding figures; relief from physical pain and a deeply felt sensation of peace. Because those experiences are subjective, it's possible to chalk them up to hallucinations. Where that explanation fails, though, is among the patients who have died on an operating table or crash cart and reported watching ... as doctors tried to save them, accounts subsequently verified by the (very perplexed) doctors themselves. How these patients were able to describe objective events that took place while they were dead, we're not exactly sure. But it does seem to suggest that when our brains and bodies die, our consciousness may not.
Note: For more along these lines, see concise summaries of deeply revealing news articles on near-death experiences. Then explore our near-death experience resource center for lots more fascinating, reliable information on this vital topic.
---
German workers win right to 28-hour week
February 7, 2018, CNN News
http://money.cnn.com/2018/02/07/news/economy/germany-28-hour-work-week/index.html
Millions of German workers are winning the fight for a 28-hour work week. Labor union IG Metall secured an unprecedented deal this week to give a large portion of its 2.3 million members more flexible working hours and a big pay rise. From next year, workers at many of Germany's top engineering firms - such as Mercedes-Benz owner Daimler - can opt to work 28 hours a week for up to two years, before returning to the standard 35-hour week. The deal was negotiated with representatives of more than 700 companies in southwest Germany. It is expected to have ripple effects across German industry. "This sets the standard for everyone else," said Megan Greene, chief economist at Manulife Asset Management. IG Metall said the flexibility would help employees who want to care for children or relatives. Pay will be reduced to reflect the shorter working week. The deal also gives workers the option to work 40 hours to earn more. And non-unionized workers could also benefit from the agreement as firms that employ IG Metall workers offer the same terms to their wider workforce. Daimler said it would offer the new flexible hours to all its employees starting in 2019. Bosch, which employs 138,000 people in Germany, said it would offer the same pay rises and perks to the majority of its German workers. It said the flexible hours wouldn't be disruptive. But other companies may find it harder to swallow.
Note: Several major studies have found that long working hours negatively impact health.
---
Iceland's new PM is a 41-year-old anti-war feminist and environmentalist
December 2, 2017, Metro.co.uk
http://metro.co.uk/2017/12/02/icelands-new-pm-is-a-41-year-old-anti-war-feminist...
Iceland's new prime minister is a 41-year-old anti-war feminist, democratic socialist, who is also an expert on crime literature. Katrin Jakobsdottir plans to make the small island nation a world-leader in fighting climate change. Her Left-Green Movement will lead a coalition government with two parties across the political spectrum in the hope it gives Iceland some 'stability'. The country has been rocked by a cycle of scandals that have triggered three elections in the past four years. A snap election was called by former PM Bjarni Benediktsson in September over a furore caused by his father suggesting a paedophile who repeatedly raped his stepdaughter for 12 years should have his 'honour restored'. Less than a year earlier, Sigmundur David Gunnlaugsson stepped aside as prime minister amid public fury over the Panama Papers revealing his family had sheltered money in offshore tax havens. In an attempt to break with the past, Jakobsdottir campaigned on a platform of restoring trust in government and leveraged a boom in tourism to increase public spending. She is now among the world's youngest leaders. Jakobsdottir's cabinet will be comprised of three members of her Left-Green party, five from the right-wing Independence Party and three from the Progressive Party. 'In the new government, parties spanning the political spectrum from left to right intend to establish a new tone,' a statement issued by the new prime minister's office said.
Note: Explore a treasure trove of concise summaries of incredibly inspiring news articles which will inspire you to make a difference.
---
Doctors in Denmark want to stop circumcision for under-18s
December 7, 2016, The Independent (One of the UK's leading newspapers)
http://www.independent.co.uk/news/world/europe/denmark-considering-banning...
Boys should not be circumcised until they are old enough to choose for themselves, doctors in Denmark have said. The Danish Medical Association said it had considered suggesting a legal ban on the procedure for children under the age of 18, because it believed circumcision should be "an informed, personal choice" that young men make for themselves. When parents have their sons circumcised, it robs boys of the ability to make decisions about their own bodies ... the organisation said. Lise Møller, chair of the Doctors' Association Ethics Board, said it was wrong to deny an individual the right to choose whether or not they wanted to be circumcised. The organisation said that because male circumcision is not without risk it should only be performed on children when there is a documented medical need. The doctors stopped short of calling for an all-out legal ban on the procedure, which is currently allowed but remains relatively rare in Denmark, because it said the move could have too many negative consequences. "We have discussed it thoroughly, also in our ethics committee," Ms Møller said. "We came to the conclusion that it is difficult to predict the consequences of a ban – both for the involved boys, who could for example face bullying or unauthorised procedures with complications – and for the cultural and religious groups they belong to." The Danish Health and Medicines Authority estimates that somewhere between 1,000 and 2,000 circumcisions are performed in Denmark each year.
Note: Explore a treasure trove of concise summaries of incredibly inspiring news articles which will inspire you to make a difference.
---
New Cancer Treatment? Vaccine Kills Tumors in Mice—and Human Tests are Starting Soon
February 1, 2018, Newsweek
http://www.newsweek.com/new-cancer-treatment-vaccine-kills-tumors-mice-human-tests...
A vaccine injected into a tumor triggers the immune system to kill cancer, a new study in mice confirms. Stanford researchers have now begun seeking human patients who want to help test this approach. The research behind this potential new cancer treatment was published Wednesday in Science Translational Medicine. Cancer vaccines work a bit differently than a vaccine against the measles or the flu. Those shots are meant to train an immune system to target an infection before the virus or bacteria arrives. Cancer vaccines, however, are given after a person is diagnosed. This shot ... combines two components: a short piece of DNA molecules that can stimulate the immune system to create greater quantities of a receptor called OX40 and a protein that sticks to those receptors, prompting the immune cells to attack the tumor. [Study co-author Dr. Ronald Levy] and his colleagues tested their vaccine in more than 90 mice, some with a tumor transplanted into them and others that were genetically primed to develop cancer. However, the next step in this research will go well beyond mice. Levy and his colleagues have begun looking for about 15 people with lymphoma to test the vaccine in a clinical trial. If the trials are successful, he believes it could help people with a wide variety of cancers. "I don't think there's a limit to the type of tumor we could potentially treat, as long as it has been infiltrated by the immune system," he stated.
Note: For more on this exciting development, see this article. Then see concise summaries of deeply revealing news articles on promising cancer treatments and health.
---
Child prostitution survivor aims to change lives
February 26, 2008, USA Today
http://usatoday30.usatoday.com/news/nation/2008-02-26-carissa-child...
[Carissa] Phelps looks at the run-down, faded buildings and points to a tall turquoise sign with white and yellow lettering. The Villa Motel. She was 12, hungry and alone when a man three times her age picked her up, bought her a hot dog and Pepsi, then brought her here. It was the beginning of a life she never thought she'd survive. But now she is 31, a law and business school graduate of the University of California-Los Angeles, a star in an upcoming documentary about her life and a spokeswoman for teenagers forced to turn to prostitution when they have no other way to survive. Phelps wants to put the spotlight on prostituted children (calling them "child prostitutes" puts the blame on the wrong person, she says) by sharing her story, which is decidedly unglamorous and all too common: a story of a girl from a broken home with no place to go. No one has accurate statistics on how many children turn to prostitution for survival, largely because street kids remain hidden. Some estimates range from 100,000 to 300,000 in the USA. What makes Phelps' story worthy of a documentary ... was not just that she survived but that she thrived, says filmmaker David Sauvage, who met Phelps in business school. But is [Phelps] ever too haunted by the past to move forward? "Only when I'm not working on and trying to fix it," she says. "I want to somehow change the situation that I came from so that if there was another Carissa following 30 years behind me, something different would happen for them."
Note: Watch a trailer for this powerful documentary here. For more along these lines, see concise summaries of deeply revealing sexual abuse scandal news articles from reliable major media sources.
---
'Calls From Home': How one Kentucky radio station connects inmates and families
February 9, 2018, Christian Science Monitor
https://www.csmonitor.com/USA/Society/2018/0209/Calls-From-Home-How-one-Kentucky...
Tom Sexton leans forward into a microphone. "Coming up by request," he says in a softened-for-radio Appalachian drawl, "going out to Sporty Black from his wife, this is Kendrick Lamar with 'LOVE.' " The melodic R&B track then begins to emanate from the heart of this small eastern Kentucky town. Tonight's shows are targeted for a very specific audience. People like "Sporty Black." More than 5,000 men are incarcerated in the six federal and state prisons in the broadcasting range of WMMT. Every week, for almost 20 years, the station has produced a show called "Calls From Home" that broadcasts recorded messages from the inmates' friends and family members. WMMT bills itself as "a 24 hour voice of mountain people," and as far as the station is concerned, if the inmates can tune in, then they are mountain people too. "They're here and part of our communities," says Elizabeth Sanders, WMMT's co-general manager. "Anything we can do to help make the barriers between them and their families a little bit less, then we're fulfilling part of our mission as the radio station here," she adds. The show has become something of a national phenomenon. Every Monday night calls flood in to the station. Some of the calls come with children discussing a report card, a "happy birthday" rendition, or more somber family news. The costs of calling prisons directly ... have been rising for years, reaching in excess of $10 a minute. "Having a toll-free number can help families keep in touch a little bit more," says Sanders.
Note: Explore a treasure trove of concise summaries of incredibly inspiring news articles which will inspire you to make a difference.
---
Patagonia Steps Up Environmental Activism With 'Dating Site' For Grassroots Projects
February 7, 2018, Forbes
https://www.forbes.com/sites/melissaanders/2018/02/07/patagonia-steps-up...
Things are so bad for the planet right now that it's easy to get depressed about it, says Patagonia Inc. founder Yvon Chouinard. The cure for that depression, he says, is action. So he launched Patagonia Action Works, which ... connects individuals with opportunities to support and get involved with grassroots environmental groups. It matches people with events and volunteering opportunities in their area as well as petitions they can sign and ways to donate money. Participating organizations cover issues of land, water, climate, communities and biodiversity. The Ventura, Calif.-based outdoor clothing retailer is no stranger to activism. It has given $89 million in cash and in-kind donations to environmental groups since 1985 as part of a pledge to donate at least 1% of sales to preserve and restore nature. "Patagonia's reason for existence is to force government and corporations to take action in solving our environmental problems," Chouinard said in a video promoting the new program. The company made headlines recently for taking a stand against President Donald Trump's action to reduce the size of two national monuments. Patagonia's latest move comes as a number of other companies delve into the politically charged realm of activism, including Tiffany and Co., which urged Trump to keep the U.S. in the Paris Climate Agreement, and REI, which also spoke out against the shrinking of public lands.
Note: Explore a treasure trove of concise summaries of incredibly inspiring news articles which will inspire you to make a difference.
---
Safe, happy and free: does Finland have all the answers?
February 12, 2018, The Guardian (One of the UK's leading newspapers)
https://www.theguardian.com/world/2018/feb/12/safe-happy-and-free-does-finland...
Western Europe's last naturally caused famine ended 150 years ago. In ... Finland, more than a quarter of a million people – nearly 10% of the population – starved to death. Last year ... Finland was ranked, by assorted international indices, the most stable, the safest and the best-governed country in the world. It was also the third wealthiest, the third least corrupt, the second most socially progressive and the third most socially just. Finland's judicial system is the most independent in the world, its police the most trusted, its banks the soundest, its companies the second most ethical, its elections the second freest, and its citizens enjoy the highest levels of personal freedom, choice and wellbeing. The Nordic country's 5.5 million inhabitants are also the third most gender-equal in the world and have the fifth lowest income inequality. Their babies are the least underweight, their kids feel the most secure, and their teens perform the second best at reading (only third at science, though). In a century and a half, they seem to have done rather well. The magic sauce ... seems based mainly on basic virtues: self-confidence, cooperation, equality, respect for education, trust. At bottom and in practice, says [Finnish journalist] Anu Partanen ... it boils down to a different quality of relationship. She calls it ... the Nordic theory of love. "In a society, it means policy choices aimed at ensuring the greatest possible degree of independence, freedom and opportunity for everyone."
Note: Watch this 10-minute video about how Finland completely turned around it's education system to become #1 in the world, largely by cutting out homework. The above article is part of an inspiring new Guardian series investigating the things that are going right in the world.
---
Climate Change Just Got a Little Less Terrible
February 9, 2018, Bloomberg
https://www.bloomberg.com/news/articles/2018-02-09/climate-change-just-got...
There are some 20,000 research papers listed on Google Scholar, a search engine for academics, that mention the worst-case scenario for climate change. Basically, it's the most cataclysmic estimate of global warming. This scenario is important to scientists. According to a provocative new analysis from the University of British Columbia, it's also wrong. This is good news. The researchers contend that current goals of reducing coal, oil and gas consumption may be closer than we think. The basic issue has to do with coal. Quite simply, the more we burn, the faster we destroy the atmosphere. The darkest scenario assumes much more coal burning will take place in this century than is likely to happen, according to the study's authors. For example, the most extreme worst-case storyline assumes that by 2100 coal would grow to 94 percent of the world energy supply. In 2015, that figure was about 28 percent. The new work, published this week in Environmental Research Letters, shows just how much all that phantom coal may be distorting our picture of what the future may look like. It casts "doubt on whether this outlook is still valid," the researchers write. The amount of greenhouse gases emitted as a result of using energy - called the carbon intensity of energy - has been slipping for decades. The drop in carbon intensity is likely to continue. [The new study] suggest that climate scenarios should be adjusted to capture this "passive decarbonization."
Note: For more along these lines, see concise summaries of deeply revealing climate change news articles from reliable major media sources.
---
Wall Street Whistle-Blower Awarded $22 Million for Revealing the Truth about Monsanto
August 31, 2016, Vanity Fair
https://www.vanityfair.com/news/2016/08/wall-street-whistle-blower-monsanto
A whistle-blower who once worked for Monsanto walked away with a handsome payout for alerting regulators to accounting improprieties within the company, according to Reuters. Regulators will reportedly award the former executive with $22 million in connection with the $80 million settlement agreement Monsanto made with the S.E.C. over an incentive program the company ran to promote its trademark weed killer, Roundup. The $22 million payout is the second-highest sum the S.E.C. has given so far to a whistle-blower, behind a $30 million award paid in September 2014. The regulatory agency enacted a program to sweeten the idea of reporting impropriety in 2011, as part of the Dodd-Frank reforms. With between 10 and 30 percent of penalties or settlement agreements made with the government on the line, Wall Streeters and company insiders have all but lined up to tip off the S.E.C. Between September 2014 and September 2015 alone, the agency says 4,000 people forked over information, and more than 30 of them have pocketed a collective $85 million over the last five years.
Note: Monsanto lied to regulators and investors about RoundUp's profitability for three years. Major lawsuits are beginning to unfold over Monsanto's lies on the dangers of Roundup. Yet the EPA continues to use industry studies to declare Roundup safe while ignoring independent scientists. For more along these lines, see concise summaries of deeply revealing news articles on food system corruption and health.
---
Note: For summaries of the latest news articles covering deep politics and censored news, click here. For summaries of the most important news articles ever along these lines, click here.
Don't miss our treasure trove of inspiring resources
Kindly support this work of love: Donate here
Explore the mind and heart expanding websites managed by the nonprofit PEERS network:
Subscribe here to one of the two popular PEERS email lists