Political Rivals Unite for Decency, Compassion in Synagogue Shooting, Supremacist's Change of Heart
Inspiring News Articles
November 16, 2018
Hey awesome friends,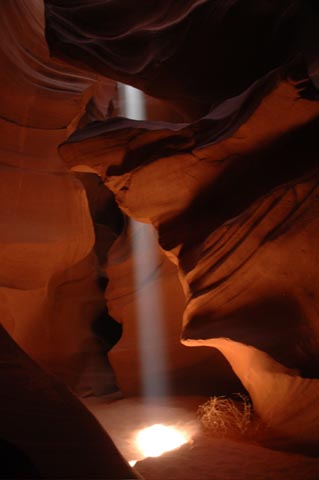 Explore below key excerpts of inspiring news articles with great information on a Democrat and a Republican competing for the same seat who made music together in a touching way, the incredible compassion and professionalism shown by a Pittsburgh hospital's Jewish staff members while treating the suspected Tree of Life synagogue shooter, a former white supremacist preaches compassion, and more.
Each inspiring excerpt is taken verbatim from the media website listed at the link provided. If any link fails, click here. The key sentences are highlighted in case you just want to skim. Please spread the inspiration and have a great one!
With sacred love and warm wishes,
Fred Burks for the PEERS websites
Special note: Read an inspiring essay on the great poet Pablo Neruda. Watch a touching five-minute video showing the life of a scrap collector in the streets of Cairo.
Quote of the week: "Every act is either an expression of love or a call for love." ~~ A Course in Miracles
---
Political rivals stun voters with unexpected duet
October 19, 2018, CBS
https://www.cbsnews.com/news/lucy-rogers-vermont-political-rivals-stun-voters...
In Lamoille County, Vermont ... everywhere you look, bursts of Lucy Rogers green, and Zac Mayo red, white and blue. "We don't need as much government," Zac said. He's the Republican. She's the Democrat. "I'm pretty centrally focused on healthcare," Lucy said. They're aggressively competing for a state House seat. Both have visited, or plan to visit, every single home in the district — all 2,000 plus. The locals say they've never seen anything like it. But this highly competitive race took a dramatic turn recently. During their debate ... the candidates asked for a few extra minutes at the end. They stood up from their tables and began moving the furniture. No one knew what was coming. Indeed, what happened at the local library that night was totally unexpected and unprecedented in modern American politics. Political rivals Lucy Rogers and Zac Mayo shocked voters by coming together for a duet." Because we asked them if we could have a few minutes at the end to play a duet," Lucy said. "It strikes a chord," Zac said. "To say to the world that this is a better way." With that, the Democrat and the Republican united in perfect harmony. There weren't enough tissues to go around. "It marked a turning point for us," one person said. "It gave me a lot of hope," said another. The song they played that night -- and for us after -- is about longing for a less competitive society. Their rendition so resonated with folks in northern Vermont, CBS News actually saw houses that had signs for both candidates -- a clear indication that the winner of this race has already been decided: A landslide victory for civility.
Note: The Washington Post also carried a touching article on this inspiring event. Explore a treasure trove of concise summaries of incredibly inspiring news articles which will inspire you to make a difference.
---
Jewish hospital staff treated synagogue shooting suspect as he spewed hate, administrator says
November 1, 2018, CNN News
https://www.cnn.com/2018/11/01/health/robert-bowers-jewish-hospital-staff/index...
When the man charged with killing 11 people Saturday at a Pittsburgh synagogue arrived with injuries at Allegheny General Hospital, the staff - some of whom are Jewish - stepped up and did their jobs, even as he continued to spew hate, their boss said. "Isn't it ironic that somebody who's yelling in the ambulance and the hospital, 'I want to kill all the Jews,' is taken care of by a Jewish nurse," Dr. Jeffrey Cohen, the facility's top administrator, told CNN's Alex Marquardt a day after the massacre. Cohen is a member of the Tree of Life synagogue, where the shooting unfolded. He lives nearby and even heard the shootout between police and Robert Bowers. When Bowers arrived at the hospital to be treated for multiple gunshot wounds, he was still screaming that he wanted to kill Jews, Cohen [said]. "And the first three people who are taking care of him are Jewish," Cohen said. "I said, 'Well yeah, ain't that a kick in the pants?'" Cohen ... checked on Bowers like he might any other patient, he said. "I asked him, 'How are you feeling?' And he was sort of groggy. He said, 'I'm feeling OK.' And I introduced myself as Dr. Cohen, the president of Allegheny General. And I left," Cohen said. "The FBI agent in charge looked at me and says, 'I don't know how you did that 'cause I'm not sure I could have,'" Cohen recalled. Cohen acknowledged that some on his staff had "conflicting emotions" about Bowers but said ultimately Allegheny General has one mission: to take care of sick people, regardless of who they are or their circumstances.
Note: Read a USA Today article where Jeff Cohen states about the the shooter "He's some mother's son." May this kind of compassion spread far and wide in our world.
---
Muslim communities raise more than $200,000 in 4 days for synagogue shooting victims
October 31, 2018, CNN News
https://www.cnn.com/2018/10/29/us/iyw-muslim-crowdfunding-for-synagogue-victims...
A gunman stormed the Tree of Life Synagogue, killing 11 people in what the ADL called the deadliest attack ever on Jews in the United States. The horrific, hate-filled minutes were a raw manifestation of anger, division and anti-Semitism. But the response has been the opposite as faiths and cultures came together in grief and solidarity. Crowdfunding campaign "Muslims Unite for Pittsburgh Synagogue" has raised more than $200,000 to help the shooting victims. "We wish to respond to evil with good, as our faith instructs us, and send a powerful message of compassion through action," the donation page says. The campaign is organized by the Muslim-American non-profits CelebrateMercy and MPower Change. It's hosted by LaunchGood, an online crowdfunding platform for the Muslim community. The campaign page invites all faiths to contribute, and the Islamic Center of Pittsburgh will work directly with the Tree of Life Synagogue to distribute the funds to the injured victims and grieving families. "The Pittsburgh community is our family; what happens to one of us, is felt by us all," The Islamic Center of Pittsburgh said in a statement. Shay Khatiri, an Iranian immigrant studying in Washington DC, was also inspired to help. He launched the Tree of Life Synagogue Victims campaign on GoFundMe on Saturday with a goal of $50,000. Khatiri has been inspired by the outpouring of support. More than 10 thousand people have donated, raising over $800,000.
Note: Explore a treasure trove of concise summaries of incredibly inspiring news articles which will inspire you to make a difference.
---
Former white supremacist: The fear behind the hate
October 29, 2018, CNN News
https://www.cnn.com/2018/10/29/opinions/fear-behind-hate-white-supremacy...
The first thing I saw on my Facebook feed after news of the shooting at Tree of Life synagogue broke was a photo my friend posted from his daughter's bat mitzvah. As a former leader of a white supremacist group in the late 1980s and early 1990s, seeing images of Jewish, black, Latino, Asian and Muslim children today make me ask myself how I could have been so deranged as to think that they were anything less than children. The answer is: fear. Everything I did back then was rooted in fear, as was every genocide in human history. And nationalism cannot exist without fear: fear of losing, fear of others, fear of change. Thus, it's no surprise that nationalism and genocide often go hand in hand. Looking back at how my twisted mind operated when I was a white nationalist, I spun every shred of information to suit that same narrative of fear. They are coming for us. And nationalism was the context necessary to focus fear into an us/them binary. I was incredibly fortunate that the exhaustion of constant spin and fear, along with the loving guidance of my parents and brave people who refused to capitulate to my hostility, eventually led me from nationalism to where I am today: a place in which I embrace diversity, and the constant change that creates it. Embracing those truths is critical to reforming nationalist thinking. It is how we unlearn fear and separatism and find not only peace with change, but joy as well. That is how we create a society where all are valued and included.
Note: The story of a prominent white nationalist who changed his ways is introduced in this article and explored in-depth in this book. For more along these lines, see concise summaries of deeply revealing civil liberties news articles from reliable major media sources.
---
Heard the One About the Disabled Muslim Comic From Jersey?
October 29, 2018, New York Times
https://www.nytimes.com/2018/10/29/arts/television/maysoon-zayid-disabled-muslim...
The stand-up comedian Maysoon Zayid likes to joke that if there were a competition called the Oppression Olympics, she would win gold. "I'm Palestinian, Muslim, I'm a woman of color, I'm disabled," Zayid, who has cerebral palsy, tells audiences, before pausing a beat to hang her head, her long dark hair curtaining her face, "and I live in New Jersey." The joke lands laughs whether Zayid tells it in red states or blue. She told it near the beginning of her 2014 TED Talk, which drew nearly 15 million views. She now has a development deal with ABC to create a ... sitcom called "Can-Can," starring her. If "Can-Can" makes it ... it may push two populations, one widely ignored, the other demonized, from the country's margins into the mainstream. People with disabilities make up nearly 20 percent of the population yet account for about 2 percent of onscreen characters, some 95 percent of which are played by able-bodied stars. And it is hard to imagine a group more vilified in the United States than Muslims or Middle Easterners. Zayid is a vociferous part of a small, dedicated movement calling attention to disability rights in entertainment, which are consistently overlooked in the quote-unquote diversity conversation. Jay Ruderman, president of the Ruderman Family Foundation, a philanthropic and advocacy organization for disability rights ... said Zayid's show could crush enduring stigmas disabled people face.
Note: Explore a treasure trove of concise summaries of incredibly inspiring disabled persons news articles which will inspire you to make a difference.
---
Libraries, Writ Small
October 26, 2018, New York Times
https://www.nytimes.com/2018/10/26/books/little-free-library-todd-bol.html
Todd Bol was simply paying homage to his mother, a schoolteacher and lover of books. He built a doll-sized schoolhouse, filled it with his mother's books and put it out for his neighbors in Hudson, Wis., as a book exchange. Today, just nine years later, more than 75,000 such "Little Free Libraries" dot the globe, from San Diego to Minneapolis, and from Australia to Siberia. Why did they catch on? For starters, they promote a friendly, sharing economy. No one tracks who took what. There's no due date. No fines. You might never return a book. You might leave another instead. And, they are inherently cute. As Mr. Bol recalled, his neighbors "talked to it like it was a little puppy." This week, many bore a white ribbon in tribute to Mr. Bol, who died Oct. 18, in Minnesota at the age of 62.
Note: A photo-essay of "Little Free Libraries" is available at the link above. Explore a treasure trove of concise summaries of incredibly inspiring news articles which will inspire you to make a difference.
---
How babysitting money planted a seed to help Nepali kids blossom
March 21, 2016, CNN News
https://www.cnn.com/2015/04/09/living/cnnheroes-doyne/index.html
Ten years ago, with her high school diploma and a backpack, Maggie Doyne left her New Jersey hometown. She ... went to India and worked with Nepalese refugees. There, she met a young girl who wanted to find her family in Nepal. Doyne went with her. That's when Doyne's life took an unexpected turn. A decade-long civil war had just ended in the country, and Doyne witnessed its effects firsthand. "It changed me," said Doyne. "There were children with mallets that would go into the riverbed, pick up a big stone and break it into little, little pieces (to sell). And they were doing that all day, every day." Doyne called her parents and asked them to wire her the $5,000 she had earned babysitting. In 2006, she purchased land in Surkhet, a district in western Nepal. She worked for two years with the local community to build the Kopila Valley Children's Home. Today, Kopila - which means "flower bud" in Nepali - is home to about 50 children, from infants to teenagers. Doyne started the BlinkNow Foundation to support and grow her efforts. In 2010, the group opened its Kopila Valley School, which today educates more than 350 students. "Every single year we'll get from 1,000 to 1,500 applicants. And we choose the ones who are the most needful and really won't be in school without us," [said Doyne]. "Most of them live in one room, a mud hut. A lot of them are just in survival mode. We try to relieve the burden from the family, so that the child has food, medical care, books, zero fees for education."
Note: Watch an inspiring five-minute video of this amazing woman.
---
This machine can make gallons of fresh drinking water right out of thin air
October 25, 2018, CNN News
https://www.cnn.com/2018/10/25/world/fresh-water-green-machine-trnd/index.html
Machines designed by a California-based team can produce, in some cases, up to 300 gallons of fresh drinking water a day by pulling it straight from the air. And the team just won a $1.5 million prize for it. Skywater machines, housed in big metal boxes, are atmospheric water generators that condense water vapor from the atmosphere and turn it into drinking water. The machines can be powered by solar energy or the burning of biofuels. They can be used for households, for farming or for emergency relief efforts. The prize, called the Water Abundance XPRIZE, was awarded Saturday by XPRIZE, a California nonprofit ... aimed at creating solutions for the world's problems. The Water Abundance XPRIZE was a two-year competition that sought to find answers to the global water crisis by facilitating the development of new technologies. David Hertz, one of leaders of the Skysource/Skywater Alliance, says he's excited about what the Skywater machines could do for people living in parts of the world where water is becoming more scarce. "I've just been very, very interested in ... the importance of fresh water to mankind," Hertz [said]. "And in being in California, the issues are fast approaching crisis proportions." Hertz says there's more than enough water vapor in the air from which the machines can extract to produce gallons of water every day. Hertz estimates there's about "37.5 million billion gallons of water" in the atmosphere at any given time, which Skysource says is more fresh water than in all the rivers on Earth.
Note: Explore a treasure trove of concise summaries of incredibly inspiring news articles which will inspire you to make a difference.
---
Magic mushrooms for depression? FDA gives treatment 'breakthrough' status
November 5, 2018, Atlanta Journal-Constitution (Atlanta's leading newspaper)
https://www.ajc.com/news/health-med-fit-science/magic-mushrooms-for-depression-fda...
This week, life sciences company COMPASS Pathways announced that it has received "Breakthrough Therapy" designation from the United States Food and Drug Administration for its psilocybin therapy aimed at individuals with treatment-resistant depression. Psilocybin, the main active ingredient in psychedelic mushrooms ... can alter one's perception, thoughts and feelings or cause hallucinations. Researchers from Switzerland, the United Kingdom and the U.S. have been studying the therapy for many years. In fact, a study published in January found that the psychoactive compound helped revive emotional responsiveness in patients with treatment-resistant depression. Another showed that patients' mental benefits after two psilocybin treatments lasted for weeks. COMPASS Pathways will begin running the first large-scale psilocybin clinical trial for treatment-resistant depression in Europe and North America within the next two years. "This is great news for patients," COMPASS executive chairman George Goldsmith said. "We are excited to be taking this work forward with our clinical trial. The FDA will be working closely with us to expedite the development process and increase the chances of getting this treatment to people suffering with depression as quickly as possible." While treatments such as antidepressants and psychotherapy exist, those with severe, treatment-resistant depression ... have trouble finding help. Approximately 100 million around the globe are affected by such treatment-resistant depression.
Note: In 2017, the psychoactive drug MDMA similarly received a "Breakthrough Therapy" designation from the FDA for the promise it shows in treating PTSD. Articles like this suggest that the healing potentials of mind-altering drugs are gaining mainstream scientific credibility.
---
Marilu Henner, the Former 'Taxi' Star, Doesn't Need a Grocery List
August 23, 2018, New York Times
https://www.nytimes.com/2018/08/23/style/marilu-henner-broadway.html
Marilu Henner had her last bite of cheese 39 years and one day ago. "I celebrated my health birthday yesterday," said Ms. Henner ... as - inevitably - the details began flooding back. "August 15, 1979, I gave up dairy products. It was a Wednesday. The weather that day was beautiful. And I went to see a doctor who told me, 'You have to give up dairy products. You're not going to be healthy unless you give up dairy.'" Ms. Henner is famous for playing the cabby Elaine Nardo in the 1970s sitcom "Taxi." She has also written 10 books (mostly about health and well-being); starred in another TV series, "Evening Shade"; and appeared in several movies and Broadway shows. But thanks to a "60 Minutes" segment in 2010, Ms. Henner has become famous for what neuroscientists call highly superior autobiographical memory — the ability to recall past life experiences, including day of the week and date, with remarkably vivid detail. "You don't know for how many years people have been talking about my memory," Ms. Henner said. "And then they'll ask me about something from two weeks ago and I tell them, 'You can go a little further back than that.'" Back, say, to when she learned about being cast in "Taxi." It was June 4, 1978, a Sunday.
Note: Explore more on this unusual woman in this ABC News article. Watch an excellent 14-minute segment from Australia's 60 Minutes on numerous individuals with the gift of perfect memory. How is this possible?
---
Total recall: the people who never forget
February 8, 2017, The Guardian (One of the UK's leading newspapers)
https://www.theguardian.com/science/2017/feb/08/total-recall-the-people-who-never...
If you ask Jill Price to remember any day of her life, she can come up with an answer in a heartbeat. She had always had a talent for remembering. Price was the first person ever to be diagnosed with what is now known as highly superior autobiographical memory, or HSAM, a condition she shares with around 60 other known people. She can remember most of the days of her life as clearly as the rest of us remember the recent past, with a mixture of broad strokes and sharp detail. Now 51, Price remembers the day of the week for every date since 1980; she remembers what she was doing, who she was with, where she was on each of these days. She can actively recall a memory of 20 years ago as easily as a memory of two days ago, but her memories are also triggered involuntarily. It is, she says, like living with a split screen: on the left side is the present, on the right is a constantly rolling reel of memories, each one sparked by the appearance of present-day stimuli. In order to figure out how HSAM worked, researchers first needed to understand what it was and was not. HSAM subjects turned out to be far better than people with average memories at recalling long-past autobiographical data; in memories that could be verified, they were correct 87% of the time. It is still unclear whether HSAM will turn out to be a fascinating curiosity, or a key that unlocks the deepest mysteries about how memory works.
Note: Explore another major media article on this unusual woman. And watch an excellent 14-minute segment from Australia's 60 Minutes on numerous individuals with the gift of perfect memory. How is this possible?
---
The Gift of Endless Memory
December 16, 2010, CBS News
https://www.cbsnews.com/news/the-gift-of-endless-memory/
There has been a discovery in the field of memory recently, so new you won't find it in any textbook. For the moment, the scientists studying it are simply calling it "superior autobiographical memory." Dr. James McGaugh, a professor of neurobiology at the University of California Irvine, and a renowned expert on memory ... is the first to discover and study superior autobiographical memory, and he is quizzing [violinist Louise] Owen - his fifth subject - to find out. "Let's move back in time now to 1990. It rained on several days in January and February, can you name the dates on which it rained?" McGaugh asked. Believe it or not, she could. "Let's see. It was slightly rainy and cloudy on January 14th, 15th. It was very hot the weekend of the 27th, 28th, no rain," she replied. We checked the official weather records and she was right. McGaugh says this type of memory is completely new to science. So he and his colleagues have had to devise their own tests. "These people remember things that you and I couldn't possibly remember," McGaugh [said]. Beyond the fun of asking what happened on a specific date and knowing you'll actually get an answer, there is a lot at stake here. The discovery of people with instant access to virtually every day of their lives could recast our whole understanding of how human memory works, and what is possible. Could understanding these remarkable people someday help with Alzheimer's and other memory disorders? The potential is enormous, but the inquiry is just beginning.
Note: Watch an excellent 14-minute segment from Australia's 60 Minutes on numerous individuals with the gift of perfect memory. How is this possible?
---
Conquering Mt. Everest, Against All Odds
October 19, 2018, New York Times
https://www.nytimes.com/2018/10/19/travel/blind-climber-against-all-odds.html
Reaching the summit of Mount Everest is a triumph for any climber, but for Erik Weihenmayer, the accomplishment is even more impressive. That's because he is blind. Born with a rare eye disease, Mr. Weihenmayer lost his sight at age 13 and later discovered a sense of freedom through climbing. Over the years, the 50-year-old has reached the highest peaks on seven continents and also kayaked the Colorado River through the Grand Canyon. A former schoolteacher, Mr. Weihenmayer co-founded No Barriers, a nonprofit organization that teaches outdoor skills to those with physical challenges. "Growing up in Connecticut, my Dad would drive me three hours to Massachusetts once a month to this adventure program for the blind, [said Mr. Weihenmayer]. "They took us to New Hampshire and we rock climbed on these beautiful granite rock faces. It was very tactile. That's what I really loved about it. You can feel all these little knobs and cracks and fissures and little dishes in the rock. So you're problem-solving with your hands and feet as your eyes. You had to put your body in all these cool, acrobatic positions to get yourself from point A to point B and you're trying to solve this puzzle that's embedded in the rock. I loved the great adventure. I got to the top and I could hear the valley below me. I could hear the wind blowing through the trees. And I thought this is so stunning. This is what I want out of my life."
Note: Explore a treasure trove of concise summaries of incredibly inspiring disabled persons news articles which will inspire you to make a difference.
---
Note: For summaries of the latest news articles covering deep politics and censored news, click here. For summaries of the most important news articles ever along these lines, click here.
Don't miss our treasure trove of inspiring resources
Kindly support this work of love: Donate here
Explore the mind and heart expanding websites managed by the nonprofit PEERS network:
Subscribe here to one of the two popular PEERS email lists