Pursuing Passions Lowers Stress, Organic Diet Cuts Cancer Risk, Good News Revealed
Inspiring News Articles
November 2, 2018
Hey awesome friends,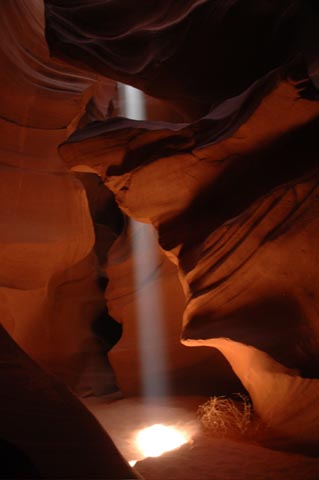 Explore below key excerpts of inspiring news articles with great information on how following your passions can reduce stress and increase happiness, the good news that too often goes unreported, a new study showing eating organic significantly reduces your cancer risk, and more.
Each inspiring excerpt is taken verbatim from the media website listed at the link provided. If any link fails, click here. The key sentences are highlighted in case you just want to skim. Please spread the inspiration and have a great one!
With sacred love and warm wishes,
Fred Burks for the PEERS websites
Special note: Check out an inspiring video on a group who are championing beekeeping in a beautiful way. Listen to an inspiring four-minute audio by courageous economics expert Catherine Austin Fitts on how facing the AI (Artificial Intelligence) invasion is best managed with faith, hope, and love.
Quote of the week: "A smart man can learn from smart men. A wise man can learn from everyone." ~~ Anonymous
Video of the week: Watch a great Tony Robbins video in which he shares a 15-minute practice that can energize you in a beautiful and inspiring way.
---
Why Following Your Passions Is Good for You (and How to Get Started)
October 10, 2018, New York Times
https://www.nytimes.com/2018/10/10/smarter-living/follow-your-passion-hobbies...
A 2015 study published in The Annals of Behavioral Medicine found that pursuing your passion both lowers stress and contributes to greater happiness over all. Researchers found that participants who engaged in hobbies were 34 percent less stressed and 18 percent less sad during the activities, as well as for some time after. Laura Vanderkam, a productivity expert, advocates finding time for yourself as a means to greater happiness over all. "Life just feels better when you have things in your hours that you want to do," Ms. Vanderkam said. "There's moments where time almost has no meaning because we're so happy about what we're doing. The more time you can spend in that zone, the better life feels." We're all busy. Most of us feel as if we can't cram anything more into our schedules. But Ms. Vanderkam wants to dispel that idea. "When you say you don't have time, what you're really saying is, it's not a priority," she said. To figure out where extra time lives in your schedule, she recommends thinking of time in weeks, rather than days. A week "is really the cycle of life as people actually live it," she said. If you're prone to procrastination, start small and specific. Procrastination often happens when we get overwhelmed and stall before we even start. "Taking very small steps is key," Ms. Vanderkam said. "If you take small steps repeatedly, they really do add up. Say, I'm going to do just three things today. That's 15 things per workweek; that's 750 things in a year. If you do 750 important things in a year, that's a pretty good year."
Note: Explore a treasure trove of concise summaries of incredibly inspiring news articles which will inspire you to make a difference.
---
23 charts and maps that show the world is getting much, much better
October 17, 2018, Vox
https://www.vox.com/2014/11/24/7272929/global-poverty-health-crime-literacy-good...
For most Americans, these feel like bleak times. But ... under the radar, some aspects of life on Earth are getting dramatically better. Extreme poverty has fallen by half since 1990, and life expectancy is increasing in poor countries — and there are many more indices of improvement like that everywhere you turn. But many of us aren't aware of ways the world is getting better because the press — and humans in general — have a strong negativity bias. Bad economic news gets more coverage than good news. Negative experiences affect people more, and for longer, than positive ones. Survey evidence consistently indicates that few people in rich countries have any clue that the world has taken a happier turn in recent decades — one poll in 2016 found that only 8 percent of US residents knew that global poverty had fallen since 1996. It's worth paying some attention to this huge progress. Nothing's permanent, and big challenges ... remain, but the world is getting much, much better on a variety of important, underappreciated dimensions. Probably the most important [is] a huge decline in the share of the world population living on less than $1.90 a day, from nearly 35 percent in 1987 to under 11 percent in 2013.
Note: Don't miss all the great graphics at the link above. Explore a treasure trove of concise summaries of incredibly inspiring news articles which will inspire you to make a difference.
---
You can cut your cancer risk by eating organic, a new study says
October 22, 2018, CNN News
https://edition.cnn.com/2018/10/22/health/organic-food-cancer-study/
Those who frequently eat organic foods lowered their overall risk of developing cancer, a study published Monday in JAMA Internal Medicine finds. Specifically, those who primarily eat organic foods were more likely to ward off non-Hodgkin lymphoma and postmenopausal breast cancer compared to those who rarely or never ate organic foods. Researchers looked at the diets of 68,946 French adults. These volunteers were categorized into four groups depending on how often they reported eating 16 organic products. Follow-up time ... lasted slightly more than four and a half years on average, and during that time, the study volunteers developed a total of 1,340 cancers. Comparing the participants' organic food scores with cancer cases, the researchers calculated a negative relationship between high scores (eating the most organic food) and overall cancer risk. Those who ate the most organic food were 25% less likely to develop cancer. They were 73% less likely to develop non-Hodgkin lymphoma and 21% less likely to develop post-menopausal breast cancer. Even participants who ate low-to-medium quality diets yet stuck with organic food experienced a reduced risk of cancer. A "possible explanation" ... stems from the "significant" reduction of contamination that occurs when conventional foods are replaced by organic foods. The new findings are consistent with those of the International Agency for Research in Cancer, which found pesticides are cancer causing in humans.
Note: For more along these lines, see concise summaries of deeply revealing news articles on food system corruption and health.
---
Danone Bets on Healthy Eating Business to Boost Growth
October 22, 2018, New York Times
https://www.nytimes.com/reuters/2018/10/22/business/22reuters-danone-forecasts.html
Danone is banking on its expansion into the lucrative healthy eating business to produce sales growth that will beat the French food company's rivals over the coming decade. The world's biggest yoghurt maker told an Investor Seminar in London on Monday that it was relying on its fast-growing food categories such as probiotics, organic food and water to deliver "superior sustainable profitable growth" by 2030. As more consumers opt for healthier diets they are prepared to pay a premium for trying to pursue a more socially responsible lifestyle. Danone - along with rivals such as Nestle - has been seeking to rebuild consumers' trust in big food companies. Last year, for example, Danone bought U.S. organic food producer WhiteWave in a $12.5 billion deal, to boost growth and bring the company closer to current healthier eating trends. Francisco Camacho, executive vice president for Danone's 'Essential Dairy and Plant Based' business told the investor meeting he expected to triple the size of the plant-based business to 5 billion euros ($5.75 billion) by 2025 from 1.7 billion euros in 2018. Danone has been stepping up efforts to attract young consumers with products featuring probiotics, protein and plant-based ingredients, all fast-growing product categories.
Note: Explore a treasure trove of concise summaries of incredibly inspiring news articles which will inspire you to make a difference.
---
Before his coma he spoke English; after waking up he's fluent in Spanish
October 25, 2016, CNN News
http://edition.cnn.com/2016/10/24/health/teen-spanish-new-language-trnd/index...
Life's been full of uncertainties for Reuben Nsemoh lately. Ever since he suffered a concussion in a soccer game, the suburban Atlanta teen's worried about why it's so hard for him to concentrate. He's fretted over whether he'll ever get to play his favorite sport. But the biggest stumper of all: how is it that he's suddenly speaking fluent Spanish? Nsemoh, a 16-year-old high school sophomore, ended up in [a] coma last month after another player kicked him in the head during a game. When he woke up, he did something he'd never done before: speak Spanish like a native. His parents said he could already speak some Spanish, but he was never fluent in it until his concussion. Slowly, his English is coming back, and he's starting to lose his Spanish fluency. Foreign accent syndrome is an extremely rare condition in which brain injuries change a person's speech patterns, giving them a different accent. The first known case was reported in 1941. Since then there have been a few dozen reported cases. Three years ago, police found a Navy vet unconscious in a Southern California motel. When he woke up, he had no memory of his previous life, and spoke only Swedish. In Australia, a former bus driver got in a serious car crash that left her with a broken back and jaw. When she woke up, she was left with something completely unexpected: a French accent. And earlier this year, a Texas woman who had surgery on her jaw, has sported a British accent ever since.
Note: Explore a treasure trove of concise summaries of incredibly inspiring news articles which will inspire you to make a difference.
---
The World's Oldest Barber Is 107 and Still Cutting Hair Full Time
October 7, 2018, New York Times
https://www.nytimes.com/2018/10/07/nyregion/worlds-oldest-barber-anthony...
Anthony Mancinelli shook out a barber towel and welcomed the next customer to his chair in Fantastic Cuts, a cheery hair salon in a nondescript strip mall. "Hey, paisan - same as usual," said John O'Rourke to Mr. Mancinelli, who began layering Mr. O'Rourke's hair with his steady, snipping scissors. "I don't let anyone else touch my hair," said Mr. O'Rourke. "The guy's been cutting hair for a century." Mr. Mancinelli is 107 and still working full time, cutting hair five days a week from noon to 8 p.m. He has been working in barbershops since he was 11. In 2007, at a mere 96 years old, he was recognized by Guinness World Records as the oldest working barber. Since then, the commendations have rolled in - from local civic groups, elected officials and barbering companies - all congratulating him: 100 years, 101, 102, and so on. Mr. Mancinelli just keeps outdating the awards. As hairstyles have changed over the decades, Mr. Mancinelli has adapted. "I cut them all," he said, "long hair, short hair, whatever was in style - the shag, the Buster Brown, straight bangs, permanents." Some customers have been coming to him for well over 50 years, having gotten hundreds of haircuts. "I have some customers, I cut their father, grandfather and great-grandfather - four generations," said Mr. Mancinelli, who has six great-great-grandchildren. His son, Bob Mancinelli, said: "Some of his older customers, he helps them. He'll say to an 80-year-old guy, 'Listen, when you get to be my age. ...' They love hearing that."
Note: Explore a collection of concise summaries of news articles on amazing seniors.
---
Four Things Entrepreneurs Can Learn From Denmark's Work Culture
January 25, 2016, Forbes
https://www.forbes.com/sites/amyguttman/2016/01/25/four-things-entrepreneurs...
Denmark has consistently ranked high on Forbes' and other lists of Best Countries for Business. Entrepreneurship may not seem obvious in a society with a generous social welfare system and one which places a high value on the notion of equality, and a single, rather than upper or lower class, but there are valuable lessons to be learned from Denmark's work culture which can be applied ... anywhere. Danish work culture focuses on teamwork, rather than pitting employees against each other. Competition is not institutionalized in the same way it is in other countries. The absence of this cutthroat environment creates a less stressful workplace and more opportunities for collaboration. Management in Denmark often eat alongside teams, which is an extension of ... open plan office design. Open plan removes the hierarchy and that environment, naturally, makes the flow of information from top to bottom much more organic. Independent thinking and autonomy are just as highly valued in Danish business culture as teamwork. And yes, the two can co-exist. Rather than discouraging staff from identifying problems outside their area of expertise ... Danish businesses encourage employees to spot problems or ways the company can work better and provide solutions whether relevant to their direct tasks or not. This kind of inclusion makes every employee a stakeholder and essentially instills a sense that everyone's voice is heard and is working for the good of the company.
Note: Explore a treasure trove of concise summaries of incredibly inspiring news articles which will inspire you to make a difference.
---
Taking Time Off Is Good For Your Body, Your Mind, And Your Business
July 21, 2014, Huffington Post
https://www.huffpost.com/entry/vacation-inspires-creativity_n_5600183
The average American employee only takes advantage of half of their earned vacation days, and 61 percent of workers admit to working during their supposed time off. However, science shows that taking a true vacation ... not only allows the body to physically repair itself, but can also leave you feeling inspired when you return. Designer Stefan Sagmeister embraced the necessity of time off and has come to rely on it to help produce his most meaningful artwork. Combining his passions for art and music, he is responsible for famous album covers for Lou Reed, The Rolling Stones and Aerosmith, to name a few. He also co-founded Sagmeister & Walsh, Inc. with Jessica Walsh, where he now works as a graphic designer and typographer. And every seven years, he shuts down their New York City studio for a full year while he travels to a faraway place to rest, explore and seek inspiration. "Right now we spend the first 25 years of our lives learning, then there's another 40 years that's really reserved for working, and then tacked on at the end of it are about 15 years for retirement," said Sagmeister. "And I thought it might be helpful to basically cut off five of those retirement years and intersperse them between those working years. The work that comes out of these years flows back into the company and into society at large rather than just benefiting a grandchild or two."
Note: Watch Stefan Sagmeister's TED Talk "The Power Of Time Off" for more on the value of vacationing. Explore a treasure trove of concise summaries of incredibly inspiring news articles which will inspire you to make a difference.
---
A black man's quixotic quest to quell the racism of the KKK, one robe at a time
December 8, 2016, Los Angeles Times
http://www.latimes.com/entertainment/movies/la-ca-film-accidental-courtesy...
"Who's this black guy trying to make friends with the Ku Klux Klan?" A raised eyebrow, a shake of the head. Such were the sentiments of Scott Shepherd, a former Klan grand dragon, when he first saw Daryl Davis, a piano-playing bluesman who travels the nation attempting to dispel racism from those who hate him most. It doesn't often work, but over the decades Davis, like a man on a quixotic pilgrimage, has collected more than two dozen Klan robes from those who have disavowed white supremacy. His unlikely story unfolds in "Accidental Courtesy," a documentary by Matt Ornstein that follows Davis on an odd and lively quest to Confederate monuments, Klansmen houses, boogie joints, churches and a hot dog stand. "How can you hate me when you don't even know me?" Davis asks in the film, which opens in Los Angeles on Friday. "Throughout my life I have been looking for an answer to that." The son of a foreign service officer, Davis spent part of his childhood overseas, far from the racism many African Americans learn early. His first encounter with bigotry came when he was a 10-year-old Cub Scout. Bottles and rocks were thrown at him as he marched in a parade. The bewildering incident was the seed of a mission that years later found him ... starting a conversation with Klan Imperial Wizard Roger Kelly. The two became close. When Kelly quit the Klan, he gave Davis his robe. Talking to Klansmen "has worked for me," said Davis. "I don't seek to convert them but if they spend time with me, they can't hate me."
Note: Watch an awesome video about this brave black man who all but ended the KKK in Maryland by making friends with their leaders. Explore a treasure trove of concise summaries of incredibly inspiring news articles which will inspire you to make a difference.
---
Note: For summaries of the latest news articles covering deep politics and censored news, click here. For summaries of the most important news articles ever along these lines, click here.
Don't miss our treasure trove of inspiring resources
Kindly support this work of love: Donate here
Explore the mind and heart expanding websites managed by the nonprofit PEERS network:
Subscribe here to one of the two popular PEERS email lists