World's Greenest Cities, Company Transforms Gang Members,
Computing With Light


Inspiring News Articles
March 9, 2018

Hey awesome friends,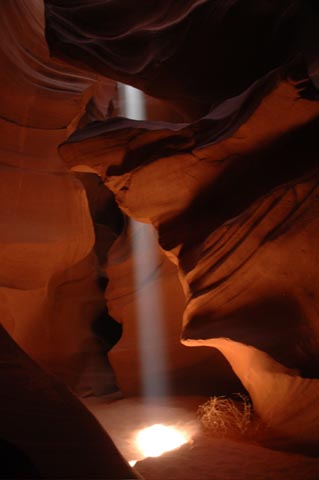 Explore below key excerpts of inspiring news articles with great information on how the world's greenest cities are using innovation to create a more healthy environment, the success of Homeboy Industries with rehabilitating East Los Angeles gang members by providing them with honest jobs and support services, a new computer that uses light instead of electricity to perform complex calculations used by machine learning programs, and more.
Each inspiring excerpt is taken verbatim from the media website listed at the link provided. If any link fails, click here. The key sentences are highlighted in case you just want to skim. Please spread the inspiration and have a great one!
With sacred love and warm wishes,
Fred Burks for the PEERS websites
Special note: Listen to an incredible four-minute story of how a white racist and a black racist almost killed each other only later to become good friends. Read a highly inspiring article which shows how what looks like a disability can actually be hiding great talent. Here's a great video sharing this story. Watch an awesome TED Talk showing fierce love in the face of intense violence. Read about Marjory Stoneman Douglas, the legend behind the name of the Florida school where the shooting took place.
Quote of the week: "As you walk through your dream movie, which you wrote and then directed and then forgot about, so it would seem real, open to forgiveness and give gratitude for everything as you recognize how it all invites you to grow closer to the soul of all of us." ~~ Author Unknown
Video of the week: Watch the most viewed TedTalk of all time with 50 million views about creativity in education. It is both humorous and profound.
---
These Are The World's Greenest Cities
February 27, 2018, Bloomberg
https://www.bloomberg.com/graphics/2018-renewable-cities/
Cities around the globe are going green. Over 100 cities from Addis Ababa to Auckland use more than 70 percent renewables in their energy mix, according to CDP research. The places where populations are at their most dense and pollution is at its highest are doing their bit to battle rising global temperatures by turning to hydro, geothermal, solar and wind to keep the lights on. Since the Paris Agreement to limit global warming to below 2 degrees, city leaders have improved their environmental reporting and set firm emissions reductions targets, CDP said. In the U.S. 58 cities and towns, including Atlanta and San Diego, have committed to move to 100 percent clean energy. Meanwhile Burlington, Vermont, claims to be the first city in the country to get its energy from entirely renewable sources. Only a handful of the more than 100 North American cities that reported their energy mix to CDP use at least 70 percent renewable energy, while a majority of Latin American cities that reported passed that threshold. "Many cities in the developing world have capitalized on their local natural resources. This pioneering activity has largely been driven by local economic needs and political will," said Kyra Appleby, director of cities at CDP.
Note: An interactive map of the world's greenest cities is available at the link above. Explore a treasure trove of concise summaries of incredibly inspiring news articles which will inspire you to make a difference.
---
Homeboy Humility: Growing Stronger And Better By Listening
December 21, 2017, Forbes
https://www.forbes.com/sites/johnbaldoni/2017/12/21/homeboy-humility-growing...
If you want to help, you first need to listen. That is a philosophy that Father Greg Boyle, S.J., founder of Homeboy Industries in East Los Angeles, employs. "If you're humble, you'll ask the poor, what would help you? But if you're led by hubris, then you tell the poor, here's what your problem is; here's how you fix yourself." Homeboy Industries was founded more than 30 years ago as a means of providing employment to gang members in East LA. Few businesses would hire ex-gang members so Fr. Greg, Jesuit pastor of the Dolores Mission the poorest mission in the LA archdiocese, created a business to provide those jobs. Today Homeboy serves not just the neighborhood but all of Los Angeles County with its restaurants, coffee shops, bakery and even a tattoo removal clinic. "Homeboy has ... listened to the formerly gang-involved." It asks the question: "what can we do that is concretely helpful?" Fr. Greg [said] on NPR's "Fresh Air." No one likes to be told how to get better; they want to participate in the process. That begins with conversation, a discovery of what the other is feeling and how he or she can help in his own improvement. Often the best answers come from the people you serve, as it does with Homeboy Industries. Its tattoo removal clinic came about because ex-gang members wanted to remove tattoos no longer relevant to their current lives, and which in some instances may prevent them from getting hired. Removing a tattoo is a long and painful process but it can serve as a kind of rebirth.
Note: Watch an inspiring video on this program which has transformed the lives of thousands of gang members. Readers interested in learning more about Father Greg Boyle and his work can check out his new memoir, Barking to the Choir: The Power of Radical Kinship.
---
Homeboy Industries' business model: A way out of gang life
September 5, 2013, CNN News
https://www.cnn.com/2013/08/23/us/gang-rehabilitation-program/index.html
There are few people who can say their job saved them, but former gang member Rafael Jimenez says he's one of them. "If I wasn't working here I'd be on the streets looking for problems or, even worse, selling drugs," Jimenez told CNN en Español. The 44-year-old works as a baker at Homeboy Bakery, part of Homeboy Industries in East Los Angeles, the largest gang rehabilitation program in the country. The program was founded in 1992 by Father Greg Boyle, who has counseled and mentored thousands of gang members. This month marks Jimenez's one-year anniversary of getting off of drugs and out of the 4th Street Flats gang in East L.A. "I knew if I kept going at it, I would be dead or in jail. I can't believe I wasted all that time," Jimenez said. "And, now I'm baking pastries with rivals that I would've never spoken to just last year." Homeboy Industries' program has been so successful that other gang rehabilitation programs around the country are now looking to them as a model. Ex-gang member Mario Lundes, weary of being in and out of jail, decided to make a positive change and seek out a regular job. But extensive tattoo removal from his forehead, cheeks and neck -- a service Homeboy Industries offers -- would be a vital part of the process. Homeboy Industries has helped thousands of high-risk youths with a variety of free programs: mental health counseling, GED classes, job training and legal services. The program's motto: "Nothing stops a bullet like a job."
Note: Watch an inspiring video on this program which has transformed the lives of thousands of gang members.
---
This Computer Uses Light—Not Electricity—To Train AI Algorithms
February 20, 2018, Wired
https://www.wired.com/story/this-computer-uses-lightnot-electricityto-train-ai...
William Andregg ushers me into the cluttered workshop of his startup Fathom Computing. Inside [a bulky black box is] a prototype computer that processes data using light, not electricity, and it's learning to recognize handwritten digits. In other experiments the device learned to generate sentences in text. Andregg claims this is the first time such complex machine-learning software has been trained using circuits that pulse with laser light, not electricity. The company is working to shrink its [prototype], which covers a few square feet of workbench, to fit into a standard cloud server. Fathom hopes the technology will become one of the shovels of the artificial-intelligence gold rush. Tech companies, particularly large cloud providers like Amazon and Microsoft, spend heavily on computer chips to power machine-learning algorithms. Fathom's founders are betting this hunger for more powerful machine learning will outstrip the capabilities of purely electronic computers. "Optics has fundamental advantages over electronics," says William Andregg. You're already reaping the benefits of using light instead of electricity to work with data. Telecommunications companies move our web pages and selfies over long distances by shooting lasers down optical fiber. Optical computers aren't likely to power your laptop or smartphone any time soon. Fathom's prototype is still too bulky, for one thing. But the technology does look to be a decent match for the main work that chips perform in AI projects based on artificial neural networks.
Note: Explore a treasure trove of concise summaries of incredibly inspiring news articles which will inspire you to make a difference.
---
Incredible device that generates electricity out of thin air by harvesting energy from changes in temperature
February 27, 2018, Daily Mail
http://www.dailymail.co.uk/sciencetech/article-5440613/Incredible-device...
A miraculous device that can generate electricity seemingly out of thin air has been developed by engineers. Called a thermal resonator, it relies on fluctuations in temperature between day and night to produce electricity. It can be used without the need for sunlight, batteries or wind, making it ideal for situations where these resources can't be relied upon. The technology has the potential to power sensors and communications devices for years without the need for batteries. Experts at the Massachusetts Institute of Technology's (MIT) department of chemical engineering are behind the find. Their gadget is a twist on a thermoelectric generator, which creates power when one side of the device is a different temperature from the other. Researchers say that the power levels generated by the new system so far are modest. However, it outperformed a commercially available pyroelectric material - an existing method for converting temperature fluctuations to electricity - by 300 per cent. Professor Michael Strano, who led the study, said: 'We basically invented this concept out of whole cloth. 'It's something that can sit on a desk and generate energy out of what seems like nothing. 'We are surrounded by temperature fluctuations of all different frequencies all of the time. These are an untapped source of energy.' Such systems could provide low-power but long-lasting energy sources for landers or rovers exploring remote locations, including other moons and planets, says Volodymyr Koman, an MIT postdoc and co-author of the new study.
Note: For more, see this article on the MIT website.
---
Urban farmers grow veggies in freight containers
March 21, 2017, USA Today
https://www.usatoday.com/story/money/business/2017/03/21/urban-farming-growing...
The future of urban agriculture might require farmers to think inside the box. Farmers ... are growing vegetables here in converted freight shipping containers equipped with the latest hydroponics and automated systems equipment. They are provided by a Boston-based firm, Freight Farm. Freight Farms started in 2010 with the goal of bringing viable, space-efficient farming techniques to all climates and skill levels year-round. It recently expanded to Arizona. [Mark] Norton of Picked Fresh Farms isn't what most people would picture as a farmer. The closest anyone has come to farming in his family was his grandfather, who farmed as a child, but that didn't deter Norton. "If I can get a better environment, better food, help people with their food, and still help people with their health, that's where it all fits," Norton said. "It aligns with my core values." He recently had one of his first successful harvests of lettuce, but he's already looking to the future, with a 10-year goal to expand to 10 containers. In a year, [each] 320-square-foot container can produce the equivalent of a three-acre farm. It also saves water, using ... 95% less than traditional farms. The water is delivered in a nutrient-rich system based on hydroponics, a method to grow plants without soil. Norton prides himself in using no GMOs, no pesticides and no herbicides. The environment is controlled, so there's no reason for it. The container can put out 50 to 100 pounds of lettuce a week.
Note: Explore a treasure trove of concise summaries of incredibly inspiring news articles which will inspire you to make a difference.
---
A carbon tax killed coal in the UK. Natural gas is next.
February 1, 2018, Quartz
https://qz.com/1192753/a-carbon-tax-killed-coal-in-the-uk-natural-gas-is-next/
In 2012, the UK ranked 20th out of a list of 33 rich countries in terms of low-carbon electricity use. In 2017, it jumped to 7th. No other country has ever climbed up the rankings so quickly. How did the UK manage it? It imposed a carbon tax. The carbon tax, or the carbon floor price as policymakers refer to it, was introduced in 2013. It stands at £18 ($25) per ton of carbon dioxide emitted in producing electricity. As a member of the EU's emissions trading scheme (for now), UK electricity providers also pay a market-based price for carbon credits, which is about £5 per ton of CO2. After the tax was introduced, it became much more expensive to burn coal, which produces about twice the emissions per unit of energy as natural gas. The carbon floor price only applies at the point of generation. That means, only UK producers are required to pay it. In normal conditions, this would mean that the interconnectors would have been able to include bids from cheaper dirty fossil fuel generation outside the UK. As it happens, however, France, Norway, and Belgium generate a very high proportion of electricity from low-carbon sources. Even the Netherlands, which only gets 15% of its electricity from renewable sources, can provide a lot of low-carbon electricity on windier days. With the carbon floor price probably set to increase after 2020, the clear direction the UK's electricity market is headed is away from fossil fuels.
Note: Explore a treasure trove of concise summaries of incredibly inspiring news articles which will inspire you to make a difference.
---
Switzerland has a stunningly high rate of gun ownership — here's why it doesn't have mass shootings
February 27, 2018, The Independent (One of the UK's leading newspapers)
http://www.independent.co.uk/news/world/politics/switzerland-high-rates-gun...
Switzerland hasn't had a mass shooting since 2001. The country has about 2 million privately owned guns in a nation of 8.3 million people. In 2016, the country had 47 homicides with firearms. The country's overall murder rate is near zero. But the Swiss have some specific rules and regulations for gun use. Unlike the US, Switzerland has mandatory military service for men. All men between the ages of 18 and 34 deemed "fit for service" are given a pistol or a rifle and trained. After they've finished their service, the men can typically buy and keep their service weapons, but they have to get a permit for them. In 2000, more than 25% of Swiss gun owners said they kept their weapon for military or police duty, while less than 5% of Americans said the same. In addition to the militia's arms, the country has about 2 million privately owned guns. Swiss authorities decide on a local level whether to give people gun permits. They also keep a log of everyone who owns a gun in their region. But cantonal police don't take their duty dolling out gun licenses lightly. They might consult a psychiatrist or talk with authorities in other cantons where a prospective gun buyer has lived before to vet the person. Some lawmakers in US states ... are considering a similar model. People who've been convicted of a crime or have an alcohol or drug addiction aren't allowed to buy guns in Switzerland. The law also states that anyone who "expresses a violent or dangerous attitude" won't be permitted to own a gun.
Note: It was reported in 2016 that 2,000 guns were sold to US buyers who failed FBI background checks. For more along these lines, see concise summaries of deeply revealing government corruption news articles from reliable major media sources.
---
Strongest Dad in the World
September 17, 2005, Canadian Runner/Sports Illustrated
http://www.canadianrunner.com/content/view/4258/32
Eighty-five times [Dick Hoyt has] pushed his disabled son, Rick, 26.2 miles in marathons. Eight times he's not only pushed him 26.2 miles in a wheelchair but also towed him 2.4 miles in a dinghy while swimming and pedaled him 112 miles in a seat on the handlebars -- all in the same day. Dick's also pulled him cross-country skiing, taken him on his back mountain climbing and once hauled him across the U.S. on a bike. And what has Rick done for his father? Not much -- except save his life. This love story began in Winchester, Mass., 43 years ago, when Rick was strangled by the umbilical cord during birth, leaving him brain-damaged and unable to control his limbs. "He'll be a vegetable the rest of his life," Dick says doctors told him. But the Hoyts weren't buying it. [Eventually,] rigged up with a computer that allowed him to control the cursor by touching a switch with the side of his head, Rick was...able to communicate. First words? "Go Bruins!" And after a high school classmate was paralyzed in an accident and the school organized a charity run for him, Rick pecked out, "Dad, I want to do that." Yeah, right. How was Dick, a self-described "porker" who never ran more than a mile at a time, going to push his son five miles? Still, he tried. "Then it was me who was handicapped," Dick says. "I was sore for two weeks." That day changed Rick's life. "Dad," he typed, "when we were running, it felt like I wasn't disabled anymore!"
Note: While the link above no longer works, the entire incredibly moving story with links to the Hoyt's beautiful website, inspiring photos, a deeply touching video clip, and lots more is available at www.weboflove.org/050917dadtrulycares.
---
Ikea joins Big Clean Switch to offer 100% renewable energy tariff
February 20, 2018, The Guardian (One of the UK's leading newspapers)
https://www.theguardian.com/business/2018/feb/20/ikea-joins-big-clean-switch-to...
Ikea is calling for households to join its latest joint venture – a collective energy switch that promises an exclusive 100% renewable electricity tariff. The furniture retailer has joined forces with the "Big Clean Switch" campaign to use a collective switch to secure cheaper green power for the households that sign up. The two companies claim it will save a typical UK household £300 a year in lower gas and electricity bills. Big Clean Switch describes itself as a "profit with purpose" company that helps people move to renewable electricity providers. Its website only list tariffs where the supplier can guarantee that 100% of the electricity sold is matched from renewables such as sun, wind and water. Big Clean Switch will then negotiate the best deal it can with green suppliers, at which point customers can choose to sign up. The prices will be announced on 6 March. For every switch, Ikea will receive a commission payment. It remains to be seen whether this big switch will undercut the cheapest 100% green electricity suppliers already available. Anyone can switch to a green supplier via a comparison site. Tonik is one of the cheapest green suppliers at the moment. People's Energy is another. Consumers have nothing to lose by registering with the Ikea initiative, but will have to decide when the prices are announced whether this is better than the deals on offer. In the past, some collective switches have been "best in market" offering big savings, but others have not.
Note: For more along these lines, see concise summaries of deeply revealing energy news articles from reliable major media sources.
---
Sprawling Maya network discovered under Guatemala jungle
February 2, 2018, BBC News
http://www.bbc.com/news/world-latin-america-42916261
Researchers have found more than 60,000 hidden Maya ruins in Guatemala in a major archaeological breakthrough. Laser technology was used to survey digitally beneath the forest canopy, revealing houses, palaces, elevated highways, and defensive fortifications. The landscape, near already-known Maya cities, is thought to have been home to millions more people than other research had previously suggested. "I think this is one of the greatest advances in over 150 years of Maya archaeology," said Stephen Houston, [a] Professor of Archaeology and Anthropology. Results from the research using Lidar technology, which is short for "light detection and ranging", suggest that Central America supported an advanced civilisation more akin to sophisticated cultures like ancient Greece or China. Maya civilisation, at its peak some 1,500 years ago, covered an area about twice the size of medieval England, with an estimated population of around five million. With this new data it's no longer unreasonable to think that there were 10 to 15 million people there. One of the hidden finds is a ... complex network of causeways linking all the Maya cities in the area. The raised highways, allowing easy passage even during rainy seasons, were wide enough to suggest they were heavily trafficked and used for trade. "Understanding everything is connected across many square miles is amazing," said Mr Houston.
Note: For more along these lines, see concise summaries of deeply revealing archeology news articles from reliable major media sources.
---
Note: For summaries of the latest news articles covering deep politics and censored news, click here. For summaries of the most important news articles ever along these lines, click here.
Don't miss our treasure trove of inspiring resources
Kindly support this work of love: Donate here
Explore the mind and heart expanding websites managed by the nonprofit PEERS network:
Subscribe here to one of the two popular PEERS email lists