Introducing Agrihoods

, New Treatment Kills Cancer, Big Decline in Violence Over the Ages
Inspiring News Articles
December 6, 2019

Hey awesome friends,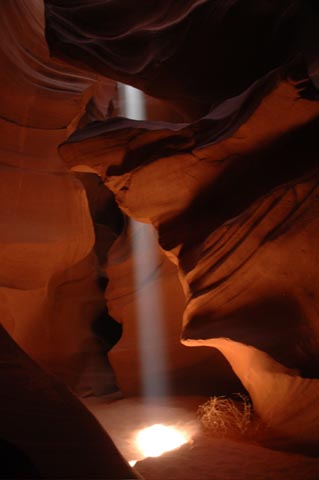 Explore below key excerpts of inspiring news articles with great information on 'agrihoods,' which are agricultural neighborhoods being developed across the US, a recently developed treatment that kills every kind of cancer, the major decline in violence over mankind's history, and more.
Each inspiring excerpt is taken verbatim from the media website listed at the link provided. If any link fails, click here. The key sentences are highlighted in case you just want to skim. Please spread the inspiration and have a great one!
With sacred love and warm wishes,
Fred Burks for the PEERS websites
Financial note: At the start of every month, the amount we are in the red for the year jumps several thousand dollars. This is because that's when we add our expenses for the month (about $6,000) to the amount we are in the red. The red ink amount then gradually decreases over the course of the month as caring supporters like you make donations. Read more on this. Please help us to decrease our very large deficit this year by donating here. Only with your help can we meet our budget.
Special note: Enjoy a very touching three-minute video of deaf people hearing for the first time. Explore an intriguing article inviting us to go beyond simplistic stances to appreciate the complexities in all issues. Watch intriguing footage of what looks like a UFO and a monolith on one of the moons of Mars. Learn about Nipun Mehta, a master of paying it forward who has made a big difference in our world in this interview.
Quote of the week: "A human being is a part of the whole called by us universe, a part limited in time and space. He experiences himself, his thoughts and feeling as something separated from the rest, a kind of optical delusion of his consciousness. This delusion is a kind of prison for us, restricting us to our personal desires and to affection for a few persons nearest to us. Our task must be to free ourselves from this prison by widening our circle of compassion to embrace all living creatures and the whole of nature in its beauty." ~ Albert Einstein, 1954
---
In Detroit, A New Type of Agricultural Neighborhood Has Emerged
November 4, 2019, Yes! Magazine
https://www.yesmagazine.org/peace-justice/food-community-detroit-garden-agriculture...
Another trend has entered the urban agricultural scene: agrihoods, short for agricultural neighborhoods. The Urban Land Institute defines agrihoods as master-planned housing communities with working farms as their focus. Overwhelmingly, they have large swaths of green space, orchards, hoop houses and greenhouses, and some with barns, outdoor community kitchens, and environmentally sustainable homes decked with solar panels and composting. Agrihoods, which number about 90 nationwide, are typically in rural and suburban areas. Within the city of Detroit, home to nearly 1,400 community gardens and farms, there is one officially designated agrihood, Michigan Urban Farming Initiative. The Michigan initiative is a 3-acre farm focusing on food insecurity in one of Detroit's historic communities that was once home to a thriving Black middle class. Now the median home value is under $25,000, and about 35% of the residents are homeowners. The Detroit agrihood model plans to provide a Community Resource Center with educational programs and meeting space across from the garden, a café, and two commercial kitchens. "For us, food insecurity is the biggest issue," says, Quan Blunt, the Michigan initiative's farm manager. "The closest [fresh] produce store to this neighborhood is Whole Foods [4 miles away in Midtown], and you know how expensive they can be." At MUFI, produce is free to all. The farm is open for harvesting on Saturday mornings.
Note: Explore a treasure trove of concise summaries of incredibly inspiring news articles which will inspire you to make a difference.
---
Why You Should Move Into An "Agrihood"
November 8, 2016, Forbes
https://www.forbes.com/sites/trulia/2016/11/08/why-you-should-move-into-an-agrihood/
When Stephanie Walsh and her husband were looking to buy a home in Atlanta, GA, they had a pretty unusual set of qualifications for their new home: They wanted to have access to local, organic produce (and not just from the grocery store); they wanted a neighborhood that was easily walkable; and they wanted to be true friends — not just smile and nod acquaintances — with their neighbors. On a whim, she searched the internet for "ecofriendly neighborhoods near Atlanta" and happened upon the website for Serenbe, a community of 270 "green" homes and 30 retailers planned around a 25-acre organic working farm and 15 miles of trails. "I fell in love immediately," she says. They've now lived in Serenbe for over four years, and Walsh says they hardly ever leave. Serenbe is what's known as an "agrihood," a community that is usually planned around a farm and offers access to unblemished landscapes, locally grown food, and homes built to environmentally friendly standards. The planning of agrihoods is done in a way that fosters community and interaction between the people who live there. In Arizona's Agritopia, fences aren't any higher than 5 feet, making it very easy to have a conversation with the family next door when you see them in their backyard. "Every house has a front porch, and the houses are closer to the street," says resident Katie Critchley. "You can be sitting on your porch and be able to have a normal-decibel-level conversation with someone walking their dog. It forces you to say hello."
Note: Explore a treasure trove of concise summaries of incredibly inspiring news articles which will inspire you to make a difference.
---
Breakthrough as scientists create a new cowpox-style virus that can kill EVERY type of cancer
September 11, 2019, MSN/Daily Mail
https://www.msn.com/en-nz/news/techandscience/breakthrough-as-scientists-create-a...
Scientists have created a new cowpox-style virus in a bid to cure cancer. The treatment, called CF33, can kill every type of cancer in a petrie dish and has shrunk tumours in mice, The Daily Telegraph reported. US cancer expert Professor Yuman Fong is engineering the treatment, which is being developed by Australia biotech company Imugene. They are hoping the treatment will be tested on breast cancer patients, among other cancer sufferers, next year. Professor Fong is currently in Australia to organise the clinical trials, which will also be run overseas. Patients with triple negative breast cancer, melanoma, lung cancer, bladder, gastric and bowel cancer would be tested in the 'basket study'. The virus, which causes the common cold, was turned into a treatment for brain cancer by scientists in the US. The cancer in some patients disappeared for years before it came back, while others saw tumours shrink considerably. Similarly, a form of the cold sore virus called Imlygic or T-Vec was found to be able to treat melanoma, as it helped the body's immune system recognise and destroy tumours and melanoma cells in the body. Cancer patients would have the engineered virus injected directly into their tumours for the breakthrough treatment. It's hoped the virus would infect the cancer calls and make them explode. The immune system is then expected to be alerted about other cancer cells in the body, prompting the diseased cells to be killed.
Note: For more along these lines, see concise summaries of deeply revealing news articles on promising cancer research from reliable major media sources.
---
The Better Angels of Our Nature by Steven Pinker – review
November 19, 2012, The Guardian (One of the UK's leading newspapers)
https://www.theguardian.com/science/2012/nov/19/better-angels-nature-steven-pinker...
The Better Angels of Our Nature takes a thesis I would love to believe; indeed, have casually believed for most of my life. It is that humans have grown less horrible with time. The 20th century, the century of Hitler, Stalin and Pol Pot, of Mao in China and Mobutu in the Congo, was appalling, but the number of deaths by violence as a proportion of the total population remained modest compared with the ferocious cruelties of the wars of religion in the 17th century. The modern nation state – the Leviathan of the philosopher Hobbes – has had a civilising effect almost everywhere. Education has helped, as has the empowerment of women, and the idea, too, of human rights. Within the epic sweep of history from ice age hunter gatherers to modern suburban householders, [author Steven] Pinker examines both the big picture and the fine detail, with surprises on every page. Overall ... he finds examples of falling murder rates everywhere (including among male English aristocrats 1330-1829). Murder rates as a percentage of population were far higher among the supposedly peace-loving and cooperative hunter-gatherer communities – the Inuit of the Arctic, for instance, the !Kung of the Kalahari and the Semai of Malaysia – than in the trigger-happy US in its most violent decade. Unexpectedly, deaths in warfare, once again as a percentage of total population, were far higher among the Gran Valley Dani of New Guinea, or in Fiji in the 1860s, than in Germany in the whole of the 20th century.
Note: Explore a treasure trove of concise summaries of incredibly inspiring news articles which will inspire you to make a difference.
---
Violence Vanquished
September 24, 2011, Wall Street Journal
https://www.wsj.com/articles/SB10001424053111904106704576583203589408180
Evidence of our bloody history is not hard to find. Consider the genocides in the Old Testament and the crucifictions in the New, the gory mutilations in Shakespeare's tragedies and Grimm's fairy tales, the British monarchs who beheaded their relatives and the American founders who dueled with their rivals. Today, the decline in these brutal practices can be quantified. A look at the numbers shows that over the course of our history, humanity has been blessed with ... major declines of violence. The first was a process of pacification: the transition from the anarchy of the hunting, gathering, and horticultural societies in which our species spent most of its evolutionary history to the first agricultural civilizations, with cities and governments, starting about 5,000 years ago. On average, about 15% of people in prestate eras died violently, compared to about 3% of the citizens of the earliest states. Centuries ago, the great powers were almost always at war, and until quite recently. Western European countries tended to initiate two or three new wars every year. The cliche that the 20th century was "the most violent in history" ignores the second half of the century. Though it's tempting to attribute the Long Peace to nuclear deterrence, non-nuclear developed states have stopped fighting each other as well. Political scientists point instead to the growth of democracy, trade and international organizations - all of which, the statistical evidence shows, reduce the liklihood of conflict.
Note: The WSJ requires a subscription to read this article. You can find it free on the website of the author, Steven Pinker. Explore a treasure trove of concise summaries of incredibly inspiring news articles which will inspire you to make a difference.
---
Federal Court: First Amendment Protects Sharing Food With Homeless People
August 27, 2018, Forbes
https://www.forbes.com/sites/nicksibilla/2018/08/27/federal-court-first-amendment...
The 11th U.S. Circuit Court of Appeals ruled on Wednesday that feeding the homeless is "expressive conduct protected by the First Amendment." The decision revives a challenge brought by a local chapter of Food Not Bombs, which sued Fort Lauderdale, Florida for requiring a permit to share food in public parks. Originally started in the early 1980s by anti-nuclear activists in Cambridge, Massachusetts, Food Not Bombs protests war and poverty. Today, this network of social justice pacifists claims over 5,000 chapters worldwide. Writing for the court, Judge Adalberto Jordan explained that for the Fort Lauderdale chapter, "providing food in a visible public space" is "an act of political solidarity meant to convey the organization's message." But in October 2014, Fort Lauderdale enacted an ordinance that bans sharing food in public parks, unless the hosts obtain a "conditional use permit" from the city. In February 2015, Food Not Bombs sued the city. Having ruled that Food Not Bombs does have a First Amendment right to share food, the 11th Circuit sent the case back down to the lower court. "The court's opinion recognized sharing food with another human being is one of the oldest forms of human expression," said Kirsten Anderson, litigation director at the Southern Legal Counsel and lead attorney on the case. "This decision strengthens our message to cities across the country that they need to invest in constructive solutions to homelessness instead of ... punishing people who seek to offer aid."
Note: Explore a treasure trove of concise summaries of incredibly inspiring news articles which will inspire you to make a difference.
---
Why Finland has the best schools
March 18, 2016, Los Angeles Times
http://www.latimes.com/opinion/op-ed/la-oe-0318-doyle-finnish-schools-20160318-story.html
Finland has a history of producing the highest global test scores in the Western world, as well as a trophy case full of other recent No. 1 global rankings, including most literate nation. In Finland, children don't receive formal academic training until the age of 7. Until then, many are in day care and learn through play, songs, games and conversation. Most children walk or bike to school, even the youngest. School hours are short and homework is generally light. Unlike in the United States, where many schools are slashing recess, schoolchildren in Finland have a mandatory 15-minute outdoor free-play break every hour of every day. Fresh air, nature and regular physical activity breaks are considered engines of learning. One evening, I asked my son what he did for gym that day. "They sent us into the woods with a map and compass and we had to find our way out," he said. In Finland teachers are the most trusted and admired professionals next to doctors. "Our mission as adults is to protect our children from politicians," one Finnish childhood education professor told me. "We also have an ethical and moral responsibility to tell businesspeople to stay out of our building." Skeptics might claim that the Finnish model would never work in America's inner-city schools. But what if the opposite is true? What if high-poverty students are the children most urgently in need of the benefits that, for example, American parents of means obtain for their children in private schools, things that Finland delivers on a national public scale.
Note: For more, read this informative article. Explore a treasure trove of concise summaries of incredibly inspiring news articles which will inspire you to make a difference.
---
How to Get Trump Voters and Liberals to Talk: Don't Make Anyone Sit in a Circle
November 3, 2019, New York Times
https://www.nytimes.com/2019/11/03/us/trump-voters-liberals.html
When four Republicans and five Democrats got together at a high-end condominium complex to talk for seven hours in San Francisco this fall it was such a curiosity that a crowd of more than a dozen gathered just to watch. The host was a nonprofit called Better Angels, which is putting on half a dozen events around the country every week through the election. The polarized were at a square table supervised by two moderators, a therapist and a retired psychiatrist. They were mostly in their 50s and 60s, and wore red and blue name tags to correspond with their political leanings. The moderators referred to them as the reds and the blues. The conservatives were surprised the liberals thought at all about religion. The liberals were surprised the conservatives were so anxious about being seen as racist. Over a lunch break ... the two groups stayed largely separate. Many of the blue side said they came just for the opportunity to meet and question someone who disagreed with them politically. "Outside of this group, I've got no Republican friends," said Monty Worth. People on the red side said they came to the workshop to be in a safe space where they could be open about their politics and argue their case. After the 2016 election, [David Blankenhorn] and two friends got together and led the first Better Angels workshop in Ohio. Now more than 15,000 people have gone through one of their programs (8,000 have joined as dues-paying members), and the group has trained more than 620 volunteer workshop moderators.
Note: Explore a treasure trove of concise summaries of incredibly inspiring news articles which will inspire you to make a difference.
---
Schools replace punishment with meditation and see drastic results
September 23, 2016, Miami Herald
http://www.miamiherald.com/news/nation-world/national/article103688417.html
Students who are misbehaving are usually taken out of class and sent to the principal, who punishes the child by revoking privileges, calling home or sometimes suspending them. But students in some Baltimore schools are sent somewhere different when they are acting out: a designated meditation room where they can calm down and decompress. The Mindful Moment room is equipped with bean bags and dim lighting, and students go through calming exercises with trained staff. At Robert W. Coleman Elementary School, teachers and staff can refer students to the room for an emotional "reset" when they are worked up. The student is led through breathing exercises and is encouraged to discuss the emotions that led to an outburst. They work with the adult to come up with a plan to use mindfulness in a similar situation in the future, to prevent an outburst. After about 20 minutes in the room, they rejoin classmates. Students usually show "visible signs of relaxation and emotional de-escalation after guided practices" in the room. The program also includes a "Mindful Moment" twice a day, which leads students in breathing exercises for 15 minutes over the PA system. Students can also participate in yoga classes. It has drastically reduced suspensions, with zero reported in the 2013-14 school year. The program has also been implemented with older students, including those at Patterson High School, [which] has also seen a decrease in suspensions both in the hallways and in class.
Note: For more, see this webpage.
---
Former Air Force officers say UFOs interfered with nuclear missiles
October 27, 2010, ABC News
https://abcnews.go.com/Technology/airmen-govt-clean-ufos/story?id=11738715
The U.S. government's official line may be that unidentified flying objects (UFOs) don't pose a national security threat, but a group of former Air Force officers gathered Monday in the nation's capital to tell a different story. During a press conference at the National Press Club in Washington, D.C., seven former Air Force officers once stationed at nuclear bases around the country said that not only have UFOs visited Air Force bases, some have succeeded in disabling nuclear missiles stationed there. "I want the government to acknowledge that this phenomenon exists," said Robert Salas, a former U.S. Air Force Nuclear Launch Officer. Salas said he doesn't think the UFOs he claims to have encountered had any offensive intent, but he believes they wanted to leave an impression. "They wanted to shine a light on our nuclear weapons and just send us a message," he said. "My interpretation is the message is get rid of them because it's going to mean our destruction." Other former officers recounted similar stories of unexplained moving lights and odd-shaped flying objects during their time in the service. Leslie Kean, an investigative journalist and author of the new book "UFOs: Generals, Pilots, and Government Officials Go on the Record," said thousands of pages of documentation support the officers' accounts. She spent the last 10 years researching UFOs and combing through thousands of pages of declassified government material. Kean said that one declassified document that she researched for her book, relating to the Salas incident, said, "the fact that no apparent reason for the loss of the 10 missiles can easily be identified is a cause for grave concern to this headquarters."
Note: Watch CNN coverage of this most fascinating testimony. This is not the first time government and military witnesses have testified at the National Press Club about a major cover-up of UFOs. Watch 22 witnesses testifying to remarkable personal stories in May 2001. A two-page written summary presents amazing UFO testimony from top officials. And don't miss these fascinating news articles on UFOs. What may be the best UFO documentary ever made, Out of the Blue, is also available for free viewing.
---
Note: For summaries of the latest news articles covering deep politics and censored news, click here. For summaries of the most important news articles ever along these lines, click here.
Don't miss our treasure trove of inspiring resources
We're $14,700 in the red for the year.
Kindly support this work of love: Donate here
Explore the mind and heart expanding websites managed by the nonprofit PEERS network:
Subscribe here to one of the two popular PEERS email lists