Cancer Death Rate's Big Decline, 'Impossible' Success Stories, Finland Ending Homelessness
Inspiring News Articles
February 22, 2019
Hey awesome friends,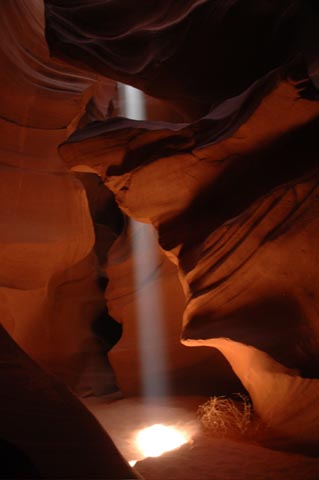 Explore below key excerpts of inspiring news articles with great information on the remarkable decline of the cancer death rate over the last 25 years, 17 'impossible' success stories that really happened, how Finland is ending homelessness, and more.
Each inspiring excerpt is taken verbatim from the media website listed at the link provided. If any link fails, click here. The key sentences are highlighted in case you just want to skim. Please spread the inspiration and have a great one!
With sacred love and warm wishes,
Fred Burks for the PEERS websites
Special note: The 2018 annual report of PEERs is now available. Gillette has made an inspiring ad on developing a healthy, respectful masculinity. Read about and/or listen to three people whose lives were saved by treatment with psychedelic treatments. Listen to a great 10-minute video interview with amazingly inspiring Zach Bush, MD, talking about big picture transformation on planet Earth.
Quote of the week: "Whatever you can do, or dream you can do, begin it. Boldness has genius, power, and magic in it. Begin it now." ~~ Goethe
---
Cancer Deaths Have Fallen Drastically Over the Last 25 Years
January 8, 2019, Time magazine
http://time.com/5495804/cancer-death-decline/
Cancer is the second-leading cause of death among Americans, behind only heart disease. But there's good news: the cancer death rate has drastically declined over the past 25 years, according to a new report from the American Cancer Society (ACS). Overall, the cancer death rate dropped by 27% between 1991 and 2016, according to the report's data, which came from the National Center for Health Statistics. Steadily declining cancer mortality rates saved about 2.6 million lives between 1991 and 2016. Significant reductions in lung cancer mortality explain a large part of the overall trend. Smoking rates have fallen dramatically in recent years, corresponding to a significant dip in lung cancer deaths. And since smoking rates have traditionally been higher among men than women, male death rates have fallen especially far: by 48% between 1990 and 2016, compared to a 23% drop among women between 2002 and 2016. Racial gaps in cancer mortality are narrowing. But black Americans were still about 14% more likely to die from cancer than white Americans in 2016. That's a sizable drop from 25 years ago, when the difference was 33%, but it still reflects the "inequalities in wealth that lead to differences in risk factor exposures and barriers to high-quality cancer prevention, early detection, and treatment," the authors write.
Note: Explore a treasure trove of concise summaries of incredibly inspiring news articles which will inspire you to make a difference.
---
17 "Impossible" Success Stories That Prove We're Making Progress
January 23, 2019, Yes! Magazine
https://www.yesmagazine.org/peace-justice/17-impossible-success-stories...
It takes discipline in the current media environment to find good news. But in the midst of government shutdowns, injustice at the border, and continuing climate chaos, quite a few victories for goodness and progress occurred. 1. The hole in the ozone layer could be fully closed over the Arctic by 2030 and the rest of the world by 2060. 2. Niger reported that, in the last three decades, it has seen the growth of 200 million trees, setting the record for the largest positive impact on the environment in African history. 3. Canada signed a treaty with the Tall Cree First Nation to create the largest protected coniferous forest in the world. 4. China, likely the world's largest ivory consumer, banned ivory trade in 2017. 5. New York and Virginia became the first two U.S. states to enact laws requiring mental health education in schools. 6. South Africa, the country with the world's largest population of people living with AIDS, announced a 44 percent decline in new HIV infections since 2012. 7. Paraguay has eliminated malaria, becoming the first country in the Americas to do so since Cuba in 1973. 8. Morocco passed landmark legislation criminalizing violence against women. 9. Tunisia passed a bill to give men and women equal inheritance rights. It's the first Arab nation to take such a step. 10. The majority of humanity is no longer poor or vulnerable to poverty. September marked a tipping point, where half the world can be classified as middle class.
Note: Don't miss more on these and other great success stories at the link above. Explore a treasure trove of concise summaries of incredibly inspiring news articles which will inspire you to make a difference.
---
How Finland Solved Homelessness
January 30, 2019, Huffington Post
https://www.huffingtonpost.com/entry/homelessness-finland-housing...
Finland's much-lauded "housing first" approach ... has been in place for more than a decade. The idea is simple. To solve homelessness you start by giving someone a home, a permanent one with no strings attached. If they want to drink, they can; if they want to take drugs, that's fine too. Support services are made available to treat addiction, mental health and other problems, and to help people get back on their feet, from assisting with welfare paperwork to securing a job. The housing in Finland is a mix of designated standard apartments sprinkled through the community, and supported housing: apartment blocks with on-site services, built or renovated specifically for chronically homeless people. Formerly homeless residents ... pay rent from their own pockets or through the benefits afforded by Finland's relatively generous welfare state. The approach is working. As homelessness rises across Europe, Finland's numbers are falling. In 1987, there were around 18,000 homeless people. In 2017, there were 7,112 homeless people, of which only 415 were living on the streets or in emergency shelters. The vast majority (84 percent) were staying temporarily with friends or relatives. Between 2008 and 2015, the number of people experiencing long-term homelessness dropped by 35 percent. While it's expensive to build, buy and rent housing for homeless people, as well as provide the vital support services, the architects of the policy say it pays for itself. Studies have found housing one long-term homeless person saves society around €15,000 ($17,000) a year ... due to a reduction in their use of services such as hospital emergency rooms, police and the criminal justice system.
Note: Explore a treasure trove of concise summaries of incredibly inspiring news articles which will inspire you to make a difference.
---
On one of the coldest days in Chicago history, someone put 70 homeless people up in a hotel
January 31, 2019, CNN News
https://www.cnn.com/2019/01/31/us/chicago-good-samaritan-hotel-rooms-homeless...
When a fire forced dozens of homeless people to leave their tents in Chicago's South Loop neighborhood, Jackie Rachev at the local Salvation Army was ready to welcome them. Little did she know a Good Samaritan was paying to put them up in hotel rooms. It's been brutally cold in Chicago, with temperatures of 20-25 below zero on Wednesday. The homeless encampment near the Dan Ryan Expressway was heated by 150 to 200 portable propane tanks -- many of them donated by generous citizens. Shortly after noon, one of the tanks in the tent city exploded because it was too close to a space heater. That left city officials with no option but to close the encampment. Rachev said she received a call from the city asking her to help provide shelter for around 70 people. But later she got another call saying it was no longer necessary -- because a Good Samaritan had offered to pay for hotel rooms. "The Salvation Army was prepared to welcome approximately 70 individuals who were affected by the explosion, but was notified those services were not necessary as the individuals were already being taken of," Rachev told CNN. "We are thrilled that they are safe and warm." Rachev said she did not know the identity of the Good Samaritan or which hotel the homeless people were booked in.
Note: Explore a treasure trove of concise summaries of incredibly inspiring news articles which will inspire you to make a difference.
---
Don't Just [Let It] Sit There; Do Something
December 14, 2018, Forbes Magazine
https://www.forbes.com/sites/jenniferpryce/2018/12/14/dont-just-let-it-sit-there-do-something/
At the end of 2017, U.S. corporations were sitting on a historic amount of cash: $2.1 trillion in total liquid assets ... up over 150% from a decade earlier. What are businesses doing with their new-found wealth? Many are buying back shares or snapping up other companies. And then there is Patagonia. Last month, Patagonia announced that they would donate the $10 million they are saving from a reduced tax obligation to grassroots environmental organizations protecting our natural resources and finding solutions to the climate crisis. "In this season of giving, we are giving away this tax cut to the planet, our only home, which needs it now more than ever," CEO Rose Marcario wrote in a blog. Patagonia's donation aligns with their unique activist ethos, but a growing number of corporations are joining them in recognizing that businesses not only can be part of the solution to challenges facing our planet, but that they must be; that their responsibilities extend beyond shareholders, to the environment and the communities they serve. Patagonia's decision ... is a powerful statement and a demonstration of how to consider all a company's assets in pursuit of better long-term business outcomes. Investing cash responsibly is not the solution to all of our problems. For starters, there's a much larger conversation that needs to be had about the inability of companies to invest for long-term value creation. But for companies who are new to using their assets for impact while still achieving their corporate purpose, investing liquid assets is a good way to begin, and do so quickly. Don't let your cash sit there; put it to work.
Note: Explore a treasure trove of concise summaries of incredibly inspiring news articles which will inspire you to make a difference.
---
An Alabama man walked almost 20 miles to his new job. When his boss found out, he gave him a car.
July 18, 2018, Washington Post
https://www.washingtonpost.com/news/inspired-life/wp/2018/07/18...
Walter Carr sent his friends a flurry of increasingly pleading text messages. The college student's car had broken down, and he was supposed to begin his new job as a mover the next morning — at a home 20 miles from his apartment near Birmingham, Ala. He struck out finding a ride, but he wasn't about to miss his first day of work. Carr, 20, needed the work. He ... concluded there was only one option: He would walk it. As a former high school cross-country runner, he knew he could do it. When his legs began to burn, he stayed focused on his goal. Around 4 a.m. ... he still had hours more to walk to get to the house. He sat down in a bank parking lot. A police car pulled up and ... asked if Carr was all right. Carr said yes, and explained what he was doing. [Officer] Knighten offered to take him to get something [to eat] "I said, 'I just paid my rent. I have no cash on me at all,' " Carr recalled. Knighten told him to get in the car, the meal was on him. At 6:30 a.m., [another officer] explained to homeowner Jenny Lamey what had happened. "The officer told me, 'I've got this nice kid in my car. He's been walking all night to get to your house,' " Lamey said. "That's when the tears started coming." Lamey offered him a bed to take a nap, and some food. Carr replied, " 'No, I'd rather get started,' " The following day, Lamey called Carr's supervisor, and the two cried together on the phone about what Carr had done. Lamey posted the story on Facebook, and it took off. On Sunday, Carr's boss, Bellhops chief executive Luke Marklin, called to thank him. When they met, Marklin gave him his own car, a 2014 Ford Escape. He said it would be in better hands with Carr than with him.
Note: Explore a treasure trove of concise summaries of incredibly inspiring news articles which will inspire you to make a difference.
---
Challenge Day
August 31, 2007, Denver Post (Denver's leading newspaper)
http://www.denverpost.com/ci_6764621
Wadded-up tissues littered Rishel Middle School's gym floor as tough teenagers sobbed, hugged their peers and told gut-wrenching stories about their lives during an all-day session intended to break down barriers. One 13-year-old said he was abandoned by his parents and that he lies awake at night scared by sounds of gunshots outside his window. A 15-year-old girl talked about attempting suicide and urged anyone with similar thoughts to reach out for help. And a teacher tearfully warned students about their actions by revealing he was a bully when he was younger – until the person he tormented tried to kill himself. The confessions were shared ... as part of "Challenge Day," a nationally recognized anti-bullying program that travels to schools around the country. Challenge Day promotes self respect and acceptance, and inspires students to become positive leaders in their schools and communities. [The] 20-year-old program [was] designed by Yvonne and Rich St. John-Dutra. "We want to create a world where every child feels safe," said Rich St. John-Dutra. The program, which was featured on "The Oprah Winfrey Show," was brought to Denver Public Schools ... as part of the district's mission to change cultures inside the schools. The events combined ice-breaking routines to get students to drop their guards with soul-searching exercises designed to reveal their true selves. Students wept as their troubles tumbled out - from worries about their parents, medical problems within the family, troubles with gangs, and battles with alcohol and drugs. Students later apologized to others who they had put down or teased over the years. "This is going to change people," said Eddie Castillo, 13. "I never knew people had problems with their families and their brothers and drugs. I never saw that sensitive side until now."
Note: For one of the most inspiring video clips ever, watch the incredibly moving 15-minute clip from an Emmy-award winning documentary on Challenge day available here. Explore a treasure trove of concise summaries of incredibly inspiring news articles which will inspire you to make a difference.
---
The End Of Plastic Cutlery, Plates And Straws: EU Market Says Goodbye To Single-Use Plastic Products
January 22, 2019, Forbes Magazine
https://www.forbes.com/sites/anagarciavaldivia/2019/01/22/the-end-of-plastic...
Europe wants to lead the fight against plastic pollution. On January 18th EU member states confirmed the provisional agreement reached between the presidency of the Council and the European Parliament on a new directive to introduce restrictions on certain single-use plastic products. In 2021 European citizens will say goodbye to plastic cutlery, plastic plates and plastic straws among other products. The aim of the directive ... is to protect the environment and reduce marine litter by avoiding the emission of 3.4 million tonnes of CO2. The measures discussed are closely related to the latest estimates on marine litter. According to the European Commission, plastics make up 85% of beach litter, which is causing catastrophic consequences on the environment. The new rules aim to stop the use of throwaway plastic products and packaging for which alternatives exist and is focused on the most frequently found items polluting European seas: plastic cutlery (forks, knives, spoons, and chopsticks), plastic plates, plastic straws, cotton bud sticks made of plastic, beverage and food containers made of expanded polystyrene (such as fast food and takeaway boxes), and products made from oxo-degradable plastic, which contributes to microplastic pollution. According to the European Commission, together these products constitute 70% of all marine litter items.
Note: Explore a treasure trove of concise summaries of incredibly inspiring news articles which will inspire you to make a difference.
---
Man born with no limbs is now a talented break dancer
January 30, 2019, Metro.co.uk (One of the UK's most popular websites)
https://metro.co.uk/2019/01/30/man-born-with-no-limbs-is-now-a-talented-break...
19-year-old Gabe Adams was born with Hanhart syndrome, a rare medical condition characterised by underdeveloped limbs, mouth and jaw. In Gabe's case, none of his limbs grew at all. At school Gabe tried out for the dance team as a way of making friends – discovering he could use his limbless body to his advantage in the art of break dancing. After graduating from high school he has continued to prove his independence, moving out of the family home and embarking on a career as a motivational speaker. From a young age Gabe started using a wheelchair but his parents were determined that their son would be as independent as possible. At school Gabe would wedge a pencil or pen between his shoulder and cheek to write in class. 'The day of the dance tryouts they called us all in a line and they said, "okay dancer remember to full out extensions and point your toes". What am I gonna point? My nose!? 'I am just standing there in front of the judges and then I see girls do the spins and I am like, "I can do that", so I do the spins. 'The next day at school and I hear two girls talking behind me and they say: "They are only gonna put him on the stage because he is handicapped'"and that crushed me. 'I ran to the dance coach and I said "please do not put me on the team because you feel sorry for me", and she said: "I would not put you or anybody else on the team because I felt sorry for them, you get a spot on this team because you deserved it". 'And that was just a huge opening moment for me.'
Note: Don't miss the incredibly inspiring video at the link above. Explore a treasure trove of concise summaries of incredibly inspiring disabled persons news articles which will inspire you to make a difference.
---
Dance group of women in wheelchairs inspires young girls with disabilities
January 17, 2019, CBS News
https://www.cbsnews.com/news/the-rollettes-dance-group-of-women-in-wheelchairs...
You've heard of the Rockettes, but have you heard of the Rollettes – a dance troupe of women in wheelchairs? The Los Angeles-based group was founded by Chelsie Hill, who always wanted to be a dancer, and wasn't going to let her paralysis stop her. "In high school, I got into a car with a friend who was drinking and we ended up hitting a tree head-on," Hill [said]. She decided that despite the tragedy, she was going to continue doing what she loved. She danced with her high school team in her wheelchair, and when she graduated, she was inspired to show other girls with disabilities they could dance, too. "I found this group of girls on social media who all had spinal cord injuries and I invited them to my hometown to dance with me. It was such an amazing experience," she said. The group put on a show in Monterey, California, where Hill grew up, and the Rollettes were born. Right now, there are six dancers on the team who perform competitively together. Not only does Hill coordinate this small group of dancers, but every year she holds a dance camp for women around the world. Girls of all ages attend the camp and learn how to dance in their chairs. For Hill, it's not just about teaching others the art of dance, it's about giving them a space where they feel like they belong. "I had a girl say it was the most empowering thing that she rolled into a room and everyone was at eye-level. I want people to come into that room feeling so normal, so empowered so that they can go out in the world and conquer anything," Hill said.
Note: Don't miss the inspiring video at the link above. Explore a treasure trove of concise summaries of incredibly inspiring disabled persons news articles which will inspire you to make a difference.
---
Yoga and Veterans: A Different Kind of Warrior
January 19, 2019, New York Times
https://www.nytimes.com/2019/01/19/us/yoga-veterans.html
To casual observers of either military service or the practice of yoga, the path from Oorah to Om may not seem obvious. But the intersection of yogi and veteran is natural if unexpected. Many members of the military now often include yoga ... as an element of their workout routine, and veterans turn to the practice for therapeutic applications. The Department of Veterans Affairs has successfully used yoga to help treat opioid addiction and post-traumatic stress. "A lot of vets have post-traumatic stress," said Thierry Chiapello, who served in the Marines and now teaches yoga at the National Defense University in Washington. "By lengthening the exhalation of breath, this gets people out of those fight-or-flight instincts that drain you," he continued, putting them in a mode of "rest and recovery that definitely is associated with less aggressive behaviors." Christian Allaire experiences the service-driven life of yoga through his work for the Veterans Yoga Project, which provides yoga to roughly 1,000 veterans and their families per week as well as trains prospective teachers. "We will have four or five people in a conference room at a V.A.," he said. "There might be an Iraq war vet in his 20s, a Korean War vet in his 80s, some can barely move, some may be missing limbs and the teacher's job is to create space. Maybe all they can do is raise their hands above their heads, but we are creating a ritual."
Note: Explore a treasure trove of concise summaries of incredibly inspiring news articles which will inspire you to make a difference.
---
From Finland, an Intriguing School-Reform Model
December 12, 2011, New York Times
http://www.nytimes.com/2011/12/13/education/from-finland-an-intriguing-school-reform-model.html
Pasi Sahlberg, a Finnish educator and author, [said that in] his country, ... teachers typically spend about four hours a day in the classroom, and are paid to spend two hours a week on professional development. At the University of Helsinki, where he teaches, 2,400 people competed last year for 120 slots in the (fully subsidized) master's program for schoolteachers. "It's more difficult getting into teacher education than law or medicine," he said. Dr. Sahlberg puts high-quality teachers at the heart of Finland's education success story. Ever since Finland, a nation of about 5.5 million that does not start formal education until age 7 and scorns homework and testing until well into the teenage years, scored at the top of a well-respected international test in 2001 in math, science and reading, it has been an object of fascination among American educators and policy makers. Finlandophilia only picked up when the nation placed close to the top again in 2009, while the United States ranked 15th in reading, 19th in math and 27th in science. In Helsinki, the Education Ministry has had 100 official delegations from 40 to 45 countries visit each year since 2005. Dr. Sahlberg said a turning point was a government decision in the 1970s to require all teachers to have master's degrees — and to pay for their acquisition. Finland scorns almost all standardized testing before age 16 and discourages homework, and it is seen as a violation of children's right to be children for them to start school any sooner than 7, Dr. Sahlberg said.
Note: The US continues to push for more testing, while Finland shows that less testing and homework gives better results. For an excellent article on this in the Washington Post, click here. For more astounding facts on Finland's education success, click here.
---
Scott Morrison's national apology to Australian survivors and victims of child sexual abuse
October 22, 2018, The Guardian (One of the UK's leading newspapers)
https://www.theguardian.com/australia-news/2018/oct/22/scott-morrisons-national-apology...
Text of the apology speech for institutional child sexual abuse as delivered in parliament: Silenced voices. Muffled cries in the darkness. Unacknowledged tears. The never heard pleas of tortured souls bewildered by an indifference to the unthinkable theft of their innocence. Why weren't the children of our nation loved, nurtured and protected? Why was their trust betrayed? Why did those who know cover it up? While we can't be so vain to pretend to answers, we must be so humble to fall before those who were forsaken and beg to them our apology. Nothing we can do now will right the wrongs inflicted on our nation's children. The steady compassionate hand of the commissioners and staff resulted in 17,000 survivors coming forward and nearly 8,000 of them recounting their abuse. We are all grateful to the survivors who gave evidence to the commission. It is because of your strength and your courage that we are gathered here today. Even after a comprehensive royal commission, which finally enabled the voices to be heard and the silence to be broken, we will all continue to struggle. We honour every survivor in this country, we love you, we hear you and we honour you. Elsewhere in this building and around Australia, there are others who are silently watching and listening to these proceedings, men and women who have never told a soul what has happened to them. To these men and women I say this apology is for you too. The crimes of ritual sexual abuse happened in schools, churches, youth groups, scout troops, orphanages, foster homes, sporting clubs, group homes, charities, and in family homes as well. As a nation, we failed them, we forsook them. That will always be our shame.
Note: The importance of the prime minister's mention of ritual sexual abuse should not be downplayed. Organized groups of powerful people, mostly men, are behind huge amounts of child abuse and trafficking. For more along these lines, see concise summaries of deeply revealing news articles on sex abuse from reliable major media sources. Watch an excellent segment by Australia's "60-Minutes" team "Spies, Lords and Predators" on a pedophile ring in the UK which leads directly to the highest levels of government.
---
'Project Blue Book' Is Based on a True U.F.O. Story. Here It Is.
January 15, 2019, New York Times
https://www.nytimes.com/2019/01/15/arts/television/project-blue-book-history-true-story.html
Project Blue Book was the code name for an Air Force program set up in 1952 ... to explain away or debunk as many [UFO] reports as possible in order to mitigate possible panic and shield the public from a genuine national security problem. The prominent astronomer J. Allen Hynek ... was recruited as Blue Book's scientific consultant and was indeed initially committed to explaining away flying saucers as natural phenomena or mistaken identifications. Hynek, the former U.F.O. skeptic, eventually concluded that they were a real phenomenon in dire need of scientific attention, with hundreds of cases in the Blue Book files still unexplained. Even many of the "closed" cases were resolved with ridiculous, often infuriating explanations, sometimes by Hynek himself. Blue Book compiled reports of 12,618 sightings of unidentified flying objects, of which 701 remain unexplained to this day. The mystery of the elusive flying objects is still far from solved. In 1947. Lt. General Nathan Twining ... sent a secret memo on "Flying Discs" to the commanding general of the Army Air Forces at the Pentagon. Twining stated that "the phenomenon reported is something real and not visionary or fictitious." Documents show the C.I.A. then devised a plan for a "national policy," as to "what should be told the public regarding the phenomenon, in order to minimize risk of panic." The C.I.A. issued a secret report recommending a broad educational program for all intelligence agencies, with the aim of "training and debunking." When Blue Book closed in late 1969, the Air Force flatly lied to the American people.
Note: For more along these lines, see concise summaries of deeply revealing news articles on a UFO cover-up from reliable major media sources. Then explore the excellent, reliable resources provided in our UFO Information Center.
---
Note: For summaries of the latest news articles covering deep politics and censored news, click here. For summaries of the most important news articles ever along these lines, click here.
Don't miss our treasure trove of inspiring resources
We're $1,300 in the red for the year.
Kindly support this work of love: Donate here
Explore the mind and heart expanding websites managed by the nonprofit PEERS network:
Subscribe here to one of the two popular PEERS email lists