Big Decline in Heart Attacks, Huge Oil and Gas Divestment, Altruistic Teach Wins Big Award
Inspiring News Articles
April 5, 2019
Hey awesome friends,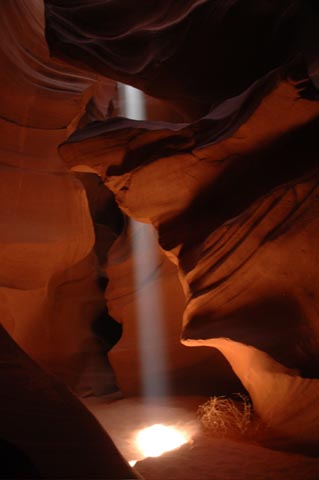 Explore below key excerpts of inspiring news articles with great information on the under-reported news that heart attacks have not only had a big decline in numbers, they've also become less deadly, the world's largest sovereign wealth fund's divestment from oil and gas exploration, Kenyan science teacher Peter Tabichi's use of 80% of his salary to help his students, and more.
Each inspiring excerpt is taken verbatim from the media website listed at the link provided. If any link fails, click here. The key sentences are highlighted in case you just want to skim. Please spread the inspiration and have a great one!
With sacred love and warm wishes,
Fred Burks for the PEERS websites
Special note: Listen to a thought provoking 11-minute Ted Talk by a courageous, compassionate young man on striving to understand those we disagree with. Read a sad, but funny Washington Post article about new shoes that can lace themselves using an app, and how they failed.
Quote of the week: "Those who love you are not fooled by mistakes you have made or the dark images you hold about yourself. They remember your beauty when you feel ugly, your wholeness when you are broken, your innocence when you feel guilty, and your purpose when you are confused." ~~ African saying
New PEERS website: PEERS has just launched a great new website featuring concise summaries of some of the best news articles ever published. These summaries are divided into over 70 engaging topical categories. Enjoy exploring there and spread the news, so that ever more people might awaken to the deeper realities and take action to make a difference.
---
Since 1990s, heart attacks have become less deadly, frequent for Americans
March 15, 2019, Yale News
https://news.yale.edu/2019/03/15/1990s-heart-attacks-have-become-less-deadly...
Heart attack prevention and outcomes have dramatically improved for American adults in the past two decades, according to a Yale study in JAMA Network Open. Compared to the mid-1990s, Americans today are less likely to have heart attacks and also less likely to die from them, said the researchers. Tracking more than four million Medicare patients between 1995 and 2014, this is the largest and most comprehensive study of heart attacks in the United States to date. Its two key findings are that hospitalizations for heart attacks have declined by 38%, and the 30-day mortality rate for heart attacks is at an all-time low of 12%, down by more than a third since 1995. In the words of Dr. Harlan Krumholz, lead author and Yale cardiologist, these gains are "remarkable." The Yale cardiologist also believes these gains are no accident. Krumholz explained that the last 20 years have been marked by national efforts to prevent heart attacks and improve care for those who suffer them. The Centers for Medicare and Medicaid Services, the American College of Cardiology, and the American Heart Association — along with other organizations and "legions of researchers and clinicians and public health experts" — have focused on reducing risk by promoting healthy lifestyles, addressing risk factors, and improving the quality of care, the researchers noted.
Note: It's interesting how little reporting this wonderful news has received in the press. Explore a treasure trove of concise summaries of incredibly inspiring news articles which will inspire you to make a difference.
---
Norway's $1tn wealth fund to divest from oil and gas exploration
March 8, 2019, The Guardian (One of the UK's leading newspapers)
https://www.theguardian.com/world/2019/mar/08/norways-1tn-wealth-fund-to-divest...
The world's largest sovereign wealth fund, which manages $1tn (£770bn) of Norway's assets, is to dump investments in firms that explore for oil and gas, but will still hold stakes in firms such as BP and Shell that have renewable energy divisions. The Government Pension Fund Global (GPFG), whose assets exceed those of rival sovereign wealth funds ... said it would phase out oil exploration from its "investment universe". "The objective is to reduce the vulnerability of our common wealth to a permanent oil price decline," said Norway's finance minister, Siv Jensen. "Hence, it is more accurate to sell companies which explore and produce oil and gas, rather than selling a broadly diversified energy sector." Greenpeace UK's oil campaigner, Charlie Kronick, said: "This partial divestment from oil and gas [sends] a clear signal that companies betting on the expansion of their oil and gas businesses present an unacceptable risk, not only to the climate but also to investors. "While BP and Shell are excluded from the current divestment proposal, they must now recognise that if they continue to spend billions chasing new fossil fuels, they are doomed." Tom Sanzillo, director of finance for the Institute for Energy Economics and Financial Analysis, said: "These are very important statements from a big fund. They're doing it because fossil fuel stocks are not producing the value that they have historically. He said GPFG's investment strategy also "underscores that the fracking business model is unsustainable".
Note: Explore a treasure trove of concise summaries of incredibly inspiring news articles which will inspire you to make a difference.
---
Kenyan science teacher Peter Tabichi wins $1m global award
March 24, 2019, The Guardian (One of the UK's leading newspapers)
https://www.theguardian.com/education/2019/mar/24/kenyan-science-teacher-peter...
A science teacher from rural Kenya who donates most of his salary to help poorer students has been crowned the world's best teacher and awarded a $1m prize, beating 10,000 nominations from 179 countries. Peter Tabichi, 36, a maths and physics teacher at Keriko secondary school in Pwani Village, in a remote part of Kenya's Rift Valley, has won the Varkey Foundation Global Teacher Prize 2019. Tabichi, a member of the Franciscan religious order, received his prize at a ceremony in Dubai. Tabichi gives away 80% of his income to help the poorest students at the poorly-equipped and overcrowded school who could not otherwise not afford uniforms and books. More than 90% of his pupils are from poor families and almost a third are orphans or have only one parent. Despite only having one computer, a poor internet connection and a student-teacher ratio of 58:1, Tabichi started a "talent nurturing club" and expanded the school's science club, helping pupils design research projects of such quality that many now qualify for national competitions. His students have taken part in international science competitions and won an award from the Royal Society of Chemistry after harnessing local plant life to generate electricity. Tabichi and four colleagues also give struggling pupils one-to-one tuition in maths and science, visiting students' homes and meeting their families to identify the challenges they face. Enrollment at the school has doubled to 400 over three years. Girls' achievement in particular has been boosted.
Note: Explore a treasure trove of concise summaries of incredibly inspiring news articles which will inspire you to make a difference.
---
How Inuit Parents Teach Kids To Control Their Anger
March 13, 2019, NPR
https://www.npr.org/sections/goatsandsoda/2019/03/13/685533353/a-playful-way-to...
Traditional Inuit parenting is incredibly nurturing and tender. The culture views scolding - or even speaking to children in an angry voice - as inappropriate, says Lisa Ipeelie, a radio producer and mom who grew up with 12 siblings. "When they're little, it doesn't help to raise your voice," she says. Even if the child hits you or bites you, there's no raising your voice? "No," Ipeelie says with a giggle that seems to emphasize how silly my question is. "With little kids, you often think they're pushing your buttons, but that's not what's going on. They're upset about something, and you have to figure out what it is." Traditionally, the Inuit saw yelling at a small child as demeaning. It's as if the adult is having a tantrum; it's basically stooping to the level of the child. But if you don't scold or talk in an angry tone, how do you discipline? For thousands of years, the Inuit have relied on an ancient tool with an ingenious twist: "We use storytelling to discipline," [parenting teacher Goota] Jaw says. For example, how do you teach kids to stay away from the ocean, where they could easily drown? Instead of yelling, "Don't go near the water!" Jaw says Inuit parents take a pre-emptive approach and tell kids a special story about what's inside the water. "It's the sea monster," Jaw says, with a giant pouch on its back just for little kids. "If a child walks too close to the water, the monster will ... drag you down to the ocean and adopt you out to another family," Jaw says. "Then we don't need to yell at a child," Jaw says, "because she is already getting the message."
Note: Explore a treasure trove of concise summaries of incredibly inspiring news articles which will inspire you to make a difference.
---
The miracle of profit-sharing: Year 65 and still no layoffs
December 15, 2013, PBS
http://www.pbs.org/newshour/rundown/the-miracle-of-profit...
When Canadian journalist ... Frank Koller published his book Spark: How Old-Fashioned Values Drive a Twenty-First-Century Corporation: Lessons from Lincoln Electric's U, about the profit-sharing model pioneered at Cleveland's Lincoln Electric, it encouraged Making Sense to return to the manufacturer after first reporting on them back in 1992. Two years later, Koller now updates us on yet another profitable year for Lincoln. Frank Koller: Here are the latest numbers for the Ohio-based multinational welding manufacturer, now 118 years old. 80: uninterrupted years of paying an employee bonus (i.e. profitable every year since 1934). $33,029: average 2013 bonus per U.S. employee (roughly 3,000 employees). $81,366: average 2013 total earnings per U.S. employee (wages or salary + bonus). $100.7 million: total pre-tax profit shared with employees, Lincoln's largest bonus pool ever. 0: number of layoffs in 2013 (that makes 65 years without any layoffs) #1: Lincoln Electric remains number one in the global marketplace in its industry. These figures once again provide convincing and reassuring evidence that with an unwavering commitment to respecting employees by offering the opportunity to significantly share in the profits of the firm, while demanding their very best, it is possible to run a very profitable, very large, technologically superior multinational business based in North America while also honoring a firm's obligations to its customers, investors and society at large.
Note: Explore a treasure trove of concise summaries of incredibly inspiring news articles which will inspire you to make a difference.
---
Searching for qi
January 9, 2000, Deseret News
https://www.deseretnews.com/article/807580/Searching-for-qi.html
Dick Burgess [was on] a trip in search of qi, or as it's sometimes spelled in the West, chi - the invisible life force that, according to traditional Chinese medicine, flows through our bodies and through the universe. According to this belief, a person can learn to control his own qi energy to promote his health and the health of others. Burgess [drove] to visit a man named Arn, a kung fu master. Burgess is a neurophysiologist at the University of Utah. He is also president of the Society for Integrated Health, a group ... interested in what is usually loosely referred to as "holistic medicine." A dozen or so members of the group journeyed to Vernal that day. We watched Arn bring some of us to our knees by pressing lightly on our hands. When we were ready to leave, he "poured his qi" from his hands to ours and some of the people in our group said it felt like a waterfall. Later, on the way back from Vernal, Burgess was happy to see we were as perplexed as he was. He talked about the experiment he had conducted a few years before. He had Arn come to his laboratory at the U., where Arn directed his qi at bacteria growing in test tubes. Those bacteria that received qi grew at a greater rate than those bacteria not in the path's of Arn's qi. More than 100 [studies] published in China in the past decade that seem to prove that external qi can produce measurable results, says Burgess. Others, for example, show that qi transmitted from 1,000 kilometers away can change a substance's rate of radioactive decay. But for qi to be believed by Western scientists, he says, it would help if Western scientists conducted their own experiments.
Note: Explore a treasure trove of concise summaries of incredibly inspiring news articles which will inspire you to make a difference.
---
Waste reduction law could force manufacturers to repair broken goods
January 9, 2019, The Independent (One of the UK's leading newspapers)
https://www.independent.co.uk/environment/right-to-repair-laws-eu-directive-us...
Manufacturers could be legally required to repair certain goods when they break down under new laws under consideration in Europe and in some US states. The measures are intended to reduce volumes of waste and push manufacturers to make dependable products that are easier to maintain. They would also have to offer replacement parts, and in some cases repair the goods when they go wrong. Proposals under consideration by the European Union will examine electronics including televisions. In America, California has become the 18th state to propose what has become known as the "right to repair" law, which would require electronics companies like Apple to make their devices easier for users to repair ... when they break or go wrong. The move comes amid a growing backlash against impervious products, some of which are glued together and which cannot be accessed. As a result, innumerable products end up on the scrapheap for want of a simple repair. The plans for European law, under the ecodesign and energy labelling directive, note the "world-wide demand for more efficient products to reduce energy and resource consumption". The British government is supporting the plans. Environment Minister Therese Coffey told The Independent: "We want manufacturers and producers to make products easier to reuse and repair, to make them last longer. We will consider mandatory extended warranties and clearer product labelling if necessary to achieve this."
Note: Explore a treasure trove of concise summaries of incredibly inspiring news articles which will inspire you to make a difference.
---
Marijuana stops child's severe seizures
August 7, 2013, CNN News
http://edition.cnn.com/2013/08/07/health/charlotte-child...
Charlotte and Chase were born October 18, 2006. They were healthy. Everything was normal. The twins were 3 months old when the Figis' lives changed forever. [Charlotte had a] seizure [which] lasted about 30 minutes. Her parents rushed her to the hospital. They did a million-dollar work-up ... and found nothing. A week later, Charlotte had another seizure. Over the next few months, Charlotte ... had frequent seizures lasting two to four hours, and she was hospitalized repeatedly. She was [put] on seven drugs -- some of them heavy-duty, addictive ones such as barbiturates and benzodiazepines. They'd work for a while, but the seizures always came back with a vengeance. At 2, she really started to decline cognitively. In November 2000, Colorado voters approved Amendment 20, which required the state to set up a medical marijuana registry program. [Then Charlotte's father Matt] found a video online of a California boy whose [seizures were] being successfully treated with cannabis. [Her parents started] Charlotte out on a small dose. By then Charlotte had lost the ability to walk, talk and eat. She was having 300 grand mal seizures a week. The results were stunning. The seizures stopped for ... seven days. [Now] Charlotte gets a dose of the cannabis oil twice a day. [It has] stopped the seizures. Today, Charlotte, 6, is thriving. Not only is she walking, she can ride her bicycle.
Note:There have been plentiful stories of miraculous healing from marijuana, but this may be the first time the major media is reporting it (see links at the bottom of this article for more). That's exciting! We may be seeing a major change here. Explore a treasure trove of concise summaries of incredibly inspiring news articles which will inspire you to make a difference.
---
Note: For summaries of the latest news articles covering deep politics and censored news, click here. For summaries of the most important news articles ever along these lines, click here.
Don't miss our treasure trove of inspiring resources
We're $5,700 in the red for the year.
Kindly support this work of love: Donate here
Explore the mind and heart expanding websites managed by the nonprofit PEERS network:
Subscribe here to one of the two popular PEERS email lists