Kindness Prescribed for Doctors, Healthy Food as Medicine, Excitement For Cancer Cure
Inspiring News Articles
March 8, 2019
Hey awesome friends,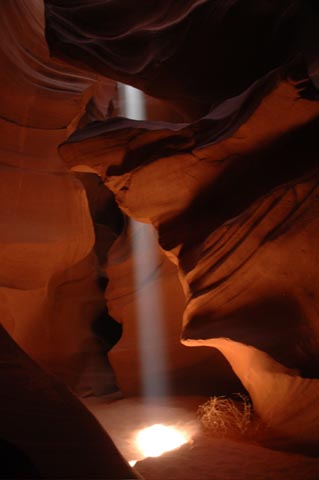 Explore below key excerpts of inspiring news articles with great information on the power of physician kindness and encouragement to improve patient health outcomes, a study showing that an all-organic diet clears pesticides from the body in just one week, an Israeli company's announcement that they're on track to offer a complete cure for cancer in one year, and more.
Each inspiring excerpt is taken verbatim from the media website listed at the link provided. If any link fails, click here. The key sentences are highlighted in case you just want to skim. Please spread the inspiration and have a great one!
With sacred love and warm wishes,
Fred Burks for the PEERS websites
Special note: Watch a great video of motivational speaker Joe Dispenza giving concrete advice on how to make positive changes in your life and habits. Watch a fascinating three-minute video of an amazing art form using painted human bodies. Check out an inspiring and hopeful new movement to end corruption in the US at https://represent.us. Explore an excellent article titled "Thirteen Films That Highlight the Best in Humanity" including awesomely inspiring video clips. Read a fascinating Scientific American article titled "The Hippies Were Right: It's All about Vibrations, Man!"
Quote of the Week: "Everything that irritates us about others can lead us to an understanding of ourselves." ~~ Carl Jung
Note from PEERS founder Fred Burks: It is with trepidation that I am sharing the most vulnerable article I've ever written. The topic is disturbing and inappropriate sexual fantasies (mine included) and a call for help for those who are tormented by them.  I ask that you hold what I wrote with compassion. May this essay serve to start what I believe is a very important conversation. The article is available on this webpage. Please note that this article and the website on which it is posted are completely separate from my work with PEERS.
---
Can a Nice Doctor Make Treatments More Effective?
January 22, 2019, New York Times
https://www.nytimes.com/2019/01/22/well/live/can-a-nice-doctor-make-treatments...
Having a doctor who is warm and reassuring actually improves your health. The simple things a doctor says and does to connect with patients can make a difference for health outcomes. Even a brief reassurance to a patient from a doctor might relieve the patient's symptoms faster. In a recent study ... our research group recruited 76 participants to receive a skin prick test, a common procedure used in assessing allergies. The provider in this study pricked participants' forearms with histamine, which makes skin itchy and red. Then, the doctor examined the allergic reactions. For some patients, the doctor examined them without saying much. But for other patients, the doctor had some words of encouragement. He told them: "From this point forward, your allergic reaction will start to diminish, and your rash and irritation will go away." It turns out that this one sentence of assurance from a provider led patients to report that their reactions were less itchy — even though the doctor didn't give any medication or treatment along with his words. We often think the only parts of medical care that really matter are the "active" ingredients of medicine: the diagnosis, prognosis and treatment. But focusing only on these ingredients leaves important components of care underappreciated and underutilized. To really help people flourish, health care works better when it includes caring.
Note: The above was written by Stanford University psychologists Lauren Howe and Kari Leibowitz. Explore a treasure trove of concise summaries of incredibly inspiring news articles which will inspire you to make a difference.
---
Why Food Could Be the Best Medicine of All
February 23, 2019, Time Magazine
http://time.com/5534352/food-best-medicine/
Launched in 2017 by the Geisinger Health System at one of its community hospitals, the Fresh Food Farmacy provides healthy foods - heavy on fruits, vegetables, lean meats and low-sodium options - to patients in Northumberland County, Pennsylvania, and teaches them how to incorporate those foods into their daily diet. Geisinger's program is one of a number of groundbreaking efforts that finally consider food a critical part of a patient's medical care - and treat food as medicine that can have as much power to heal as drugs. People's health is the sum of much more than the medications they take and the tests they get - health is affected by how much people sleep and exercise, how much stress they're shouldering and, yes, what they are eating at every meal. Food is becoming a particular focus of doctors, hospitals, insurers and even employers who are frustrated by the slow progress of drug treatments in reducing food-related diseases like Type 2 diabetes, heart disease, hypertension and even cancer. They're also encouraged by the growing body of research that supports the idea that when people eat well, they stay healthier and are more likely to control chronic diseases and perhaps even avoid them altogether. "When you prioritize food and teach people how to prepare healthy meals, lo and behold, it can end up being more impactful than medications themselves," says Dr. Jaewon Ryu, interim president and CEO of Geisinger. "That's a big win."
Note: For more along these lines, see concise summaries of deeply revealing news articles on health and the food system.
---
Study Shows Toxic Pesticide Levels in Families Dropped by 60% After One-Week Organic Diet
February 12, 2019, Common Dreams
https://www.commondreams.org/news/2019/02/12/study-shows-toxic-pesticide-levels...
A new peer-reviewed study shows that eating a completely organic diet - even for just one week - can dramatically reduce the presence of pesticide levels in people, a finding that was characterized as "groundbreaking" by critics of an industrial food system that relies heavily on synthetic toxins and chemicals to grow crops and raise livestock. The study ... found that switching to an organic diet significantly reduced the levels of synthetic pesticides found in all participants. "This study shows that organic works," said study co-author Kendra Klein, PhD. The study tested the urine of four diverse American families ... after eating their typical diet of conventional food for six days and then after a controlled diet of all organic food for six days. The pesticide and pesticide metabolite levels detected in participants dropped by an average 60.5 percent after just six days of eating the all-organic diet. Specifically, the testing showed significant reductions in pesticides associated in the past with increased risk of autism, cancers, autoimmune disorders, infertility, hormone disruption, Alzheimer's, and Parkinson's disease. "This important study shows how quickly we can rid our bodies of toxic pesticides by choosing organic," said [study co-author] Sharyle Patton. "Congratulations to the families who participated in the study and their willingness to tell their stories in support of creating a food system where organic is available to all."
Note: Watch an engaging video on this study at the link above. Explore a treasure trove of concise summaries of incredibly inspiring news articles which will inspire you to make a difference.
---
Israeli Scientists Claim They're On The Path To A Cure For Cancer
January 29, 2019, Forbes
https://www.forbes.com/sites/robinseatonjefferson/2019/01/29/israeli-scientists...
A small team of Israeli scientists is telling the world they will have the first "complete cure" for cancer within a year, The Jerusalem Post reported. And not only that, but they claim it will be brief, cheap and effective and will have no or minimal side-effects. "We believe we will offer in a year's time a complete cure for cancer," said Dan Aridor, chairman of the board of Accelerated Evolution Biotechnologies Ltd. (AEBi), a company founded in 2000 in ... Ness Ziona, Israel. A development-stage biopharmaceutical company engaged in discovery and development of therapeutic peptides, AEBi developed the SoAP platform, a combinatorial biology screening platform technology, which provides functional leads—agonist, antagonist, inhibitor, etc. - to very difficult targets. Called MuTaTo (multi-target toxin), researchers said the drug is essentially "on the scale of a cancer antibiotic a disruption technology of the highest order." Aridor told The Jerusalem Post: "Our cancer cure will be effective from day one, will last a duration of a few weeks and will have no or minimal side-effects at a much lower cost than most other treatments on the market. Our solution will be both generic and personal." Currently in development ... the potential game-changer in the world-wide fight against cancer will use a combination of cancer-targeting peptides and a toxin that will specifically kill cancer cells. Every sixth death in the world is due to cancer, making it the second leading cause of death, second only to cardiovascular disease.
Note: Yet even in this article the attacks on these scientists have already begun. The cancer industry does not want to lose literally billions of dollars in profits. For more on this, see the Royal Rife story. For more along these lines, see concise summaries of deeply revealing major media news articles on other cancer treatments with high promise which were suppressed.
---
World is getting greener, India and China leading efforts: NASA study
February 12, 2019, Business Standard/Press Trust of India
https://www.business-standard.com/article/pti-stories/india-china-leading-global...
India and China are leading the global greening effort, which is quite contrary to the general perception worldwide, a latest NASA study said Monday, observing that the world is a greener place than it was 20 years ago. "China and India account for one-third of the greening but contain only 9 per cent of the planet's land area covered in vegetation," said lead author Chi Chen of Boston University. "That is a surprising finding, considering the general notion of land degradation in populous countries from over exploitation," he said. The study published ... in the journal Nature Sustainability said that recent satellite data reveal a greening pattern that is strikingly prominent in China and India and overlaps with croplands world-wide. China alone accounts for 25 per cent of the global net increase in leaf area with only 6.6 percent of global vegetated area. The greening in China is from forests (42 percent) and croplands (32 percent), but in India it is mostly from croplands (82 percent) with minor contribution from forests (4.4 per cent), the NASA study said. When the greening of the Earth was first observed, we thought it was due to a warmer, wetter climate and fertilization from the added carbon dioxide in the atmosphere, said Rama Nemani, a research scientist at NASA's Ames Research Center and a co-author of the study. Now with the (new satellite) data, we see that humans are also contributing, she said.
Note: The study described above is available here. Explore a treasure trove of concise summaries of incredibly inspiring news articles which will inspire you to make a difference.
---
City of Joy: the powerful Netflix documentary where 'everything is about love'
September 4, 2018, The Guardian (One of the UK's leading newspapers)
https://www.theguardian.com/film/2018/sep/04/city-of-joy-netflix-documentary-drc...
Madeleine Gavin's documentary City of Joy, about a community built around women who have survived horrific violence in the Democratic Republic of Congo (DRC), gives us a glimpse at both an incredible injustice still occurring today, and how Congolese women are combating it with their own grassroots movement. The documentary follows the beginnings of City of Joy, a center established in 2011 in the eastern region of the DRC to help women who have been victimized by the ongoing mining conflicts in the area. "Everything is about love at City of Joy," [said center co-founder] Schuler Deschryver. She described how many of the women who first arrive at City of Joy associate being touched only with violence. "So when you hug her and tell her she's beautiful, that you love her, that you will fight for her, suddenly she's like: 'Oh my God, I exist. I'm a human being.' You see the joy that [the women] have and know what they've passed through. I think that's one of the reasons I wake up every morning." A large, gated community ... City of Joy serves as a type of boarding school: the women stay there for six months, and during that time they focus entirely on healing. Since its inception in 2011, City of Joy has graduated 1,117 women. "When women arrive ... many of them have been exiled because they've been raped," said [co-founder Eve] Ensler. "And when you see them six months later you can't even believe it's the same people. They're just these radiant, gorgeous flowers that have blossomed and who are secure and competent."
Note: Explore a treasure trove of concise summaries of incredibly inspiring news articles which will inspire you to make a difference.
---
After Recess: Change the World
February 5, 2012, New York Times
http://www.nytimes.com/2012/02/05/opinion/sunday/kristof-after-recess...
A battle between a class of fourth graders and a major movie studio would seem an unequal fight. So it proved to be: the studio buckled. And therein lies a story of how new Internet tools are allowing very ordinary people to defeat some of the most powerful corporate and political interests around — by threatening the titans with the online equivalent of a tarring and feathering. Take Ted Wells's fourth-grade class in Brookline, Mass. The kids read the Dr. Seuss story "The Lorax" and admired its emphasis on protecting nature, so they were delighted to hear that Universal Studios would be releasing a movie version in March. But when the kids went to the movie's Web site, they were crushed that the site seemed to ignore the environmental themes. So last month they started a petition on Change.org, the go-to site for Web uprisings. They demanded that Universal Studios "let the Lorax speak for the trees." The petition went viral, quickly gathering more than 57,000 signatures, and the studio updated the movie site with the environmental message that the kids had dictated. "It was exactly what the kids asked for — the kids were through the roof," Wells [said], recalling the celebratory party that the children held during their snack break. "These kids are really feeling the glow of making the world a better place. They're feeling that power." Change.org has grown from 20 employees a year ago to 100 now, in offices on four continents.
Note: Never doubt that a small group of committed people can make a big difference.  Explore a treasure trove of concise summaries of incredibly inspiring news articles which will inspire you to make a difference.
---
MDMA to be Used in Trauma Treatment in Israel and U.S. May Not be Far Behind
February 11, 2019, Newsweek
https://www.newsweek.com/mdma-be-used-trauma-treatment-israel-and-us-may-not-be...
MDMA, the principal ingredient in the party drug ecstasy, is about to give a lifeline to some of the worst sufferers of post-traumatic stress disorder (PTSD) in Israel. The U.S. could be just years behind in launching similar clinical treatments using the substance. Israel's Ministry of Health has approved the use of MDMA, a psychoactive drug, for use on dozens of patients. While the drug is still on the country's law books as dangerous for recreational use, it is now being administered as treatment for compassionate use. In compassionate cases the drug will be made available to patients outside of clinical trials if they have not responded sufficiently to other medications or treatments. MDMA makes people feel euphoric, a sensation that made its use synonymous with rave culture and EDM (Electronic Dance Music), because it floods the body with serotonin. Serotonin is produced by nerve cells. When levels are low it can lead to depression and disrupt other physiological processes. The launching of the new Israeli initiative is a direct result of groundbreaking research in the U.S. The Middle Eastern nation approved the program after sending a representative to the California-based Multidisciplinary Association for Psychedelic Studies (MAPS) for training. MDMA has been illegal in the U.S. since 1985 but the findings of clinical trials, ongoing with Food and Drug Administration (FDA) approval since 2001, have shown that the drug enhances the treatment of PTSD in a clinical setting.
Note: Read also a CBC article titled "How psychedelic drugs are changing lives and transforming psychiatry." For more along these lines, see concise summaries of deeply revealing mind altering drugs news articles from reliable major media sources.
---
A prison where the inmates have to go and find jobs
February 4, 2019, BBC
https://www.bbc.com/news/stories-47093046
At Sanganer prison, in the Indian city of Jaipur, inmates get a roof over their head, but no money and no food. This prison has no bars or walls, no security guards at the gate, and prisoners are allowed - even encouraged - to go out into the city and work every day. This prison, which has been open since the 1950s, is home to 450 prisoners and is one of about 30 such institutions in the state of Rajasthan. I go to Sanganer with Smita Chakraburtty, the woman behind a campaign to make open prisons the norm across India. "The criminal justice system addresses an incident ... and doesn't know what to do with an individual," Chakraburtty argues. Her cause is gaining momentum: four other states in India established new open prisons last year. I sit on the floor in a children's nursery at the front of the prison grounds and talk with a group of men and women who are inmates. When I ask them why they're in prison, many simply say, "302," referring to Section 302 in India's Penal Code which dictates the punishment for murder. To get to Sanganer, they all have to have served at least two-thirds of their sentences in closed prisons. Every day, most of them leave the prison grounds to earn a living: men convicted of murder work as security guards, factory workers and daily labourers. I even meet one inmate who's a yoga instructor and another who's a supervisor in a nearby school. The only real rule, I'm told, is that prisoners must make roll call every evening.
Note: Explore a treasure trove of concise summaries of incredibly inspiring news articles which will inspire you to make a difference.
---
Can Happiness Trickle Down from the Global Elite?
February 22, 2019, Greater Good
https://greatergood.berkeley.edu/article/item/can_happiness_trickle_down_from...
The World Economic Forum (WEF) in Davos, Switzerland, is not what you'd call a "woo woo" gathering. It convenes chief executives from over 1,000 member-companies ... to discuss the big social, economic, and political issues of the day. We had accepted the invitation to present at WEF with some reservations - would all these businesspeople welcome the [Greater Good Science Center]'s science-backed insights for a more meaningful life? WEF has begun to incorporate well-being into their programs and outcomes over the last few years, and we were part of that objective. Providing accessible tools that people can use to cultivate skills of inner happiness is core to the GGSC's mission. Many of these - like letting go of that searing inner critic or learning to watch what is happening in your own body - are ... adapted from the canon of traditional contemplative practices, and now validated by science. It turns out, plenty of people were looking for strategies for inner happiness at Davos. Participants were curious about how emotions fuel or fizzle stress and how to adopt a "challenge" mentality - the attitude of I can face this! - rather than a "threat" mentality that just makes you want to fight or run away. We suggested simple practices like supportively rooting for ourselves as we might encourage a friend, or adopting a different perspective during difficult times. Will global leaders' ... moments of mindfulness, compassion, and gratitude trickle down for the benefit of entire workforces? We certainly hope so.
Note: Explore a treasure trove of concise summaries of incredibly inspiring news articles which will inspire you to make a difference.
---
After Years in Solitary, an Austere Life as Uruguay's President
January 5, 2013, New York Times
http://www.nytimes.com/2013/01/05/world/americas/after-years-in-solitary...
Some world leaders live in palaces. Some enjoy perks like having a discreet butler, a fleet of yachts or a wine cellar with vintage Champagnes. Then there is José Mujica, the former guerrilla who is Uruguay's president. He lives in a run-down house on Montevideo's outskirts with no servants at all. His security detail: two plainclothes officers parked on a dirt road. In a deliberate statement to this cattle-exporting nation of 3.3 million people, Mr. Mujica, 77, shunned the opulent Suárez y Reyes presidential mansion, with its staff of 42, remaining instead in the home where he and his wife have lived for years, on a plot of land where they grow chrysanthemums for sale in local markets. His net worth upon taking office in 2010 amounted to about $1,800 — the value of the 1987 Volkswagen Beetle parked in his garage. He never wears a tie and donates about 90 percent of his salary, largely to a program for expanding housing for the poor. His current brand of low-key radicalism ... exemplifies Uruguay's emergence as arguably Latin America's most socially liberal country. Under Mr. Mujica, who took office in 2010, Uruguay has drawn attention for seeking to legalize marijuana and same-sex marriage, while also enacting one of the region's most sweeping abortion rights laws and sharply boosting the use of renewable energy sources like wind and biomass. For democracy to function properly, [Mujica] argues, elected leaders should be taken down a notch. "We have done everything possible to make the presidency less venerated," Mr. Mujica said in an interview one recent morning, after preparing a serving in his kitchen of mate.
Note: Explore a treasure trove of concise summaries of incredibly inspiring news articles which will inspire you to make a difference.
---
Note: For summaries of the latest news articles covering deep politics and censored news, click here. For summaries of the most important news articles ever along these lines, click here.
Don't miss our treasure trove of inspiring resources
We're $5,300 in the red for the year.
Kindly support this work of love: Donate here
Explore the mind and heart expanding websites managed by the nonprofit PEERS network:
Subscribe here to one of the two popular PEERS email lists