Dogs Sniff Out Malaria, Tech Brings Israelis, Palestinians Together, Golf Frees Innocent Man
Inspiring News Articles
May 24, 2019
Hey awesome friends,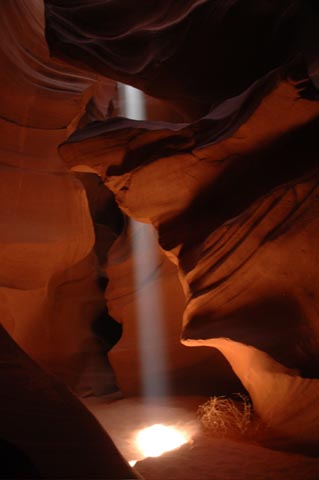 Explore below key excerpts of inspiring news articles with great information on dogs trained to sniff out malaria, programs using technology development to bring young Israelis and Palestinians together, the freedom one man found through art and golf while wrongly imprisoned, and more.
Each inspiring excerpt is taken verbatim from the media website listed at the link provided. If any link fails, click here. The key sentences are highlighted in case you just want to skim. Please spread the inspiration and have a great one!
With sacred love and warm wishes,
Fred Burks for the PEERS websites
Special note: This mind-blowing six-minute video on identity and consciousness will open your heart. Read an excellent essay exposing the problems with fundamentalism. Some scientists are beginning to seriously question the theories of the big bang and dark energy, as reported in this Scientific American article. Watch a sweet nine-minute film on photographer who befriends a homeless man who is very happy to be homeless. Watch a great TEDx video showing that what you practice grows stronger. Watch an amazing five-minute video of a boy poet with a fatal disease who inspired millions to seek peace, not war.
Quote of the week: "There is evil cast around us, but it's love that wrote the play." ~~ David Wilcox (listen to this great song)
---
Dogs Can Detect Malaria. How Useful Is That?
November 5, 2018, New York Times
https://www.nytimes.com/2018/11/05/health/dogs-malaria-mosquitos.html
Dogs have such exquisitely sensitive noses that they can detect bombs, drugs, citrus and other contraband in luggage or pockets. Is it possible that they can sniff out even malaria? And when might that be useful? A small pilot study has shown that dogs can accurately identify socks worn overnight by children infected with malaria parasites — even when the children had cases so mild that they were not feverish. In itself, such canine prowess is not surprising. Since 2004, dogs have shown that they can detect bladder cancer in urine samples, lung cancer in breath samples and ovarian cancer in blood samples. Trained dogs now warn owners with diabetes when their blood sugar has dropped dangerously low and owners with epilepsy when they are on the verge of a seizure. Other dogs are being taught to detect Parkinson's disease years before symptoms appear. The new study ... does not mean that dogs will replace laboratories. But for sorting through crowds, malaria-sniffing dogs could potentially be very useful. Some countries and regions that have eliminated the disease share heavily trafficked borders with others that have not. For example, South Africa, Sri Lanka and the island of Zanzibar have no cases but get streams of visitors from Mozambique, India and mainland Tanzania. And when a region is close to eliminating malaria, dogs could sweep through villages, nosing out silent carriers — people who are not ill but have parasites in their blood that mosquitoes could pass on to others.
Note: Explore a treasure trove of concise summaries of incredibly inspiring news articles which will inspire you to make a difference.
---
How tech is bringing Israelis and Palestinians together
April 30, 2019, BBC
https://www.bbc.com/news/business-48053200
Israel may be known as the Start-up Nation, famed for its tech start-ups that are supported by one of the largest venture-capital industries per capita in the world. But Israeli-Palestinian relations have been relentlessly grim. Initiatives like Tech2Peace are trying to bridge divides between the two communities. The student and volunteer-led programme brings Israeli and Palestinian youths together to learn tech skills - 3D and graphic design, website creation, app development - and to engage in conflict resolution dialogue. [Participant Zada] Haj says she had "zero knowledge" of animation or 3D modelling before, but by the end of the session she was able to turn her ideas into creation and develop skills that would help her get a job. Palestinian entrepreneur Adnan Awni Jaber also says Tech2Peace was the gateway for him to make Jewish friends in Israel. "I believe that technology can break walls between any two sides of the conflict because it's borderless," he tells the BBC. When [Tomer Cohen] and his Israeli and Palestinian co-founders were thinking of ways they could foster long-term partnerships between youngsters, they came up with the idea of giving them life skills that could enable them to continue working together. "We thought, OK, let's do this with technology and programming," says Mr Cohen. "When young people come to our seminar, they're not thinking, 'OK, you're Palestinian and I'm Israeli,' they're thinking, 'I want to improve my life and you want to, as well. We have something in common'."
Note: Explore a treasure trove of concise summaries of incredibly inspiring news articles which will inspire you to make a difference.
---
How art and golf freed innocent man from life sentence
April 19, 2019, CNN News
https://www.cnn.com/2019/04/19/sport/valentino-dixon-art-golf-drawing-masters...
Caged for a murder he didn't commit, Valentino Dixon sought solace in art. He loved to draw as a child, and took up sketching again to escape the harsh realities of prison after being handed 39 years to life for the fatal shooting of a man in downtown Buffalo in 1991. Art became Dixon's salvation, and he drew for up to 10 hours a day. His reputation as an artist led the warden at the tough Attica Correctional Facility ... to ask him to draw Augusta National's famous 12th hole from a picture in Golf Digest. In 2012, he sent some of his art work to Golf Digest's editorial director Max Adler. Along with the pictures, he included details of his case. Adler was intrigued and dug deeper. Golf Channel got involved, too. Meanwhile, several appeals against his conviction had failed. But then in January 2018 three undergraduate students and their professors from Georgetown University thoroughly researched Dixon's case as part of their studies. The students re-interviewed witnesses and officials and unearthed new evidence. Another man, LaMarr Scott - already serving a life sentence for his part in an armed robbery in 1993 - confessed again to shooting Jackson, just as he had on the night it happened. Through the work of Adler, the students, his daughter Valentina ... and attorney Donald Thompson, paid for by Dixon's wife Louise - whom he married while in prison - the fresh evidence was presented to the new district attorney of Erie County, John Flynn. Dixon was exonerated on September 19, 2018.
Note: Explore a treasure trove of concise summaries of incredibly inspiring news articles which will inspire you to make a difference.
---
Forget overpopulation. The world could soon face a population bust
February 24, 2019, Los Angeles Times
https://www.latimes.com/opinion/op-ed/la-oe-bricker-ibbitson-women-lower-birth...
An Indian woman coming of age in 1960 would have had, typically, six children, according to United Nations data. Today, Indian women have just over two children on average. It's a shift with profound implications, and one that doesn't fit most people's expectations. The U.N. Population Division predicts that 11.2 billion people will burden the Earth at the end of the century. If it happens, it would trigger an overpopulation crisis. But a growing number of demographers and other authorities are beginning to doubt those predictions. They believe the future will be defined not by a population bomb, but by a population bust. To research the planet's population future, we talked about family size with people on six continents — academics and statisticians and government officials, but also young women and men who agreed to sit down for a chat about their futures. In addition, Ipsos Public Affairs polled people in 26 countries — developed and developing — asking how many children they wanted. What we discovered is that almost everywhere women and men want about two children on average, a birth rate that will stabilize global population and may mean it will drop, rather than explode. Rapid urbanization appears to be what's driving the trend. Fifty-five percent of the people on the globe now live in cities. As people in developing companies leave the countryside, women gain access to media, to education, to information from other urbanized women, and they choose to have small families.
Note: Explore an abundance of solid evidence suggesting world population will be declining by the end of the decade. Read a BBC News article titled "'Remarkable' decline in fertility rates" for more on this emerging trend. For more, see this summary.
---
Over 500 Canadian doctors protest raises, say they're being paid too much (yes, too much)
March 6, 2018, CNBC
https://www.cnbc.com/2018/03/06/canadian-doctor-protest-their-own-pay-raises.html
In Canada, more than 500 doctors and residents, as well as over 150 medical students, have signed a public letter protesting their own pay raises. "We, Quebec doctors who believe in a strong public system, oppose the recent salary increases negotiated by our medical federations," the letter says. The group say they are offended that they would receive raises when nurses and patients are struggling. "These increases are all the more shocking because our nurses, clerks and other professionals face very difficult working conditions, while our patients live with the lack of access to required services because of the drastic cuts in recent years and the centralization of power in the Ministry of Health," reads the letter. Canada has a public health system which provides "universal coverage for medically necessary health care services provided on the basis of need, rather than the ability to pay," the government's website says. The 213 general practitioners, 184 specialists, 149 resident medical doctors and 162 medical students want the money used for their raises to be returned to the system instead. "We believe that there is a way to redistribute the resources of the Quebec health system to promote the health of the population and meet the needs of patients without pushing workers to the end," the letter says. "We, Quebec doctors, are asking that the salary increases granted to physicians be canceled and that the resources of the system be better distributed for the good of the health care workers and to provide health services."
Note: Explore a treasure trove of concise summaries of incredibly inspiring news articles which will inspire you to make a difference.
---
The Robin Hood Army: fighting food waste in India and Pakistan
June 2, 2015, The Guardian (One of the UK's leading newspapers)
https://www.theguardian.com/global-development-professionals...
Last August, a group of six young Indians took to the streets of Delhi with one simple aim: to feed the homeless. Overnight, they drove to restaurants, collected unsold food, re-packaged it and gave it to around 100 people sleeping rough in the capital. Friends, colleagues and strangers soon joined them on drives and their numbers began to swell. In less than a few months, a nationwide volunteer movement known as the Robin Hood Army (RHA) had emerged, on a mission to curb food waste and stamp out hunger. Founders Ghose and Anand Sinha, also 27, were inspired by Refood International, an organisation based in Portugal. "Using a hyperlocal model, they collect excess food and give it to those who need it. But every community has their own Refood chapter," explains Ghose. "I realised it was something that can be very easily done in India, where the need would be much more." The movement gained huge momentum after the launch of its social media campaign, and now boasts a 500-strong volunteer base spread out across 13 cities. In April, the group also began operations in neighbouring Pakistan. The Robin Hood Army's ideology revolves around decentralisation. Small teams, mostly young professionals, become responsible for specific areas; they scout for local restaurants, convince them to donate surplus food, identify clusters of people in need - such as the homeless and orphanages - and carry out weekly distributions.
Note: Explore a treasure trove of concise summaries of incredibly inspiring news articles which will inspire you to make a difference.
---
A new ride for Emmanuel Yeboah
October 24, 2015, San Diego Tribune
https://www.sandiegouniontribune.com/lifestyle/people/sdut-emmanuel-yeboah-ghana...
Two pedals, one leg - the bicycle and Emmanuel Ofosu Yeboah weren't exactly made for each other. He got on one anyway, and it changed his life. Changed other people's lives, too. Now the San Diegan wants to do it all again. Yeboah, 38, was born in Ghana without a shinbone in his right leg. The deformity set him up for life as an outcast. His mother believed he could be more than that. Her dream became his dream. After she died, he decided to honor her hopes for him by cycling one-legged across Ghana. He wanted to raise awareness for the plight of the disabled while setting an example for what was possible. He rode a mountain bike almost 400 miles in 10 days, clad in a T-shirt with "The Pozo" - disabled person - printed on the front. "Pozo! Pozo!" people yelled as he rode by, but they weren't making fun of him. They were cheering. By the time he was done, he'd gone from curiosity to national hero. Government officials, their eyes opened, eventually passed legislation giving the disabled greater rights. In 2005, he was the subject of a documentary, "Emmanuel's Gift," narrated by Oprah Winfrey. And then the public's attention moved on, as it always does, to other dreams, to other dreamers. Except Yeboah isn't finished with his. He wants to build a school in Ghana for the disabled. So he's formed a nonprofit organization, Emmanuel's Dream. But he also knows what got him noticed in the first place. He's getting back on the bike. The plan is to ride from San Diego to Oregon, 1,082 miles in 21 days.
Note: Watch a great documentary on this most inspiring man. Explore a treasure trove of concise summaries of incredibly inspiring disabled persons news articles which will inspire you to make a difference.
---
The Library of Congress Lets You Stream Hundreds of Free Films
October 23, 2018, New York Times
https://www.nytimes.com/2018/10/23/movies/library-of-congress-national-screening...
The Library of Congress has unveiled its new National Screening Room, a free collection of digitized historical films, commercials, newsreels and other clips. According to the library, most of the movies are in the public domain and are available for downloading; others are only available to stream. The National Screening Room is something of a time capsule: The videos cover the period from 1890 through 1999, capturing a broad range of American life. Notable films include home movies by the songwriters George and Ira Gershwin; issues of the "All-American News," a newsreel intended for black audiences in the mid-20th century; and a selection of instructional films about mental health from the 1950s. New Yorkers might get a kick out of a short silent film shot in 1905 that shows a new subway chugging along from 14th Street to 42nd Street, months after the underground line had opened. And before the Stonewall riots shook Manhattan, protesters in Philadelphia were filmed during "Reminder Day Picket," one of the earliest Gay Pride demonstrations. The project is meant to "enrich education, scholarship and lifelong learning," said Mike Mashon, a curator who leads the library's moving image section. The library says it has the largest archive of moving images in the world, amounting to more than 1.6 million materials. Nearly 300 videos are online, and new content will be added to the website on a monthly basis.
Note: Explore a treasure trove of concise summaries of incredibly inspiring news articles which will inspire you to make a difference.
---
Shelter Dogs and Prison Inmates Give Each Other a New 'Leash' on Life
September 3, 2014, Huffington Post
http://www.huffingtonpost.com/dr-patricia-fitzgerald/who-rescued...
August 9, 2014, was one of the most memorable days of my life. On that day I entered a maximum-security prison in Lancaster, Calif. to witness an extraordinary event connecting the lives of some of its inmates with a pack of rescued shelter dogs. Five lucky dogs ... were pulled from a high-kill shelter in Los Angeles and entered this Level 4 prison for a chance at a better life. Earlier this year, Karma Rescue, a nonprofit that saves at-risk dogs from high-kill shelters across Southern California, partnered with the California State Prison Los Angeles County in Lancaster to create "Paws for Life," a program that matches rescued dogs with inmates who train them to boost their odds of adoption. Fourteen inmates were ... selected to train five shelter dogs who stayed at the prison this summer for a 12-week program. From the very beginning, the program struck a chord with everyone involved. Karma Rescue's founder Rande Levine wrote, "Men who had not seen an animal in decades were openly emotional at the sight of the beautiful creatures before them. Just petting our dogs brought many to happy tears. It was a day I will never, ever forget." Several times a week, professional dog trainer Mark Tipton and several dedicated Karma Rescue volunteers drove out to the prison to instruct the inmates on how to train their assigned dogs for 'Canine Good Citizen' certification, a designation that increases the chance that a dog will be successfully adopted.
Note: Don't miss the moving pictures of this inspiring program at the link above. Explore a treasure trove of concise summaries of incredibly inspiring news articles which will inspire you to make a difference.
---
US Navy introducing guidelines for pilots to report UFO sightings
April 24, 2019, CNN News
https://www.cnn.com/2019/04/24/politics/us-navy-ufo-guidelines/index.html
Navy pilots who think they may have seen unidentified flying objects will now have a detailed means of reporting unexplainable events so the military can keep track of what may, or may not, be happening. "The Navy is updating and formalizing the process by which reports of any such suspected incursions can be made to the cognizant authorities," they said in a statement. The Navy does not think that aliens have been flying in US airspace, one Navy official told CNN. But there have been "a number of reports of unauthorized and/or unidentified aircraft entering various military-controlled ranges and designated air space in recent years," according to the statement. "The Navy and the USAF ... investigates each and every report." The new policy will standardize how incidents are reported, and what radar or other data may be gathered that the military can store long term for further analysis. Separately a senior military official told CNN that some of the recent sightings are highly classified military aviation programs undergoing testing. Because the sightings have garnered public attention, senior Navy intelligence officials have briefed Congress, as well as aviators on the safety hazards. The Pentagon has intermittently over the decades funded various efforts to evaluate unexplained incursions and phenomena, but the last official effort was shuttered in 2012. A former Pentagon official, who led that program and resigned in protest when it was ended, told CNN's Erin Burnett in 2017 "that there is very compelling evidence that we may not be alone."
Note: Another article suggests Navy pilots pushed for this. Yet it may be that this is part of a controlled acculturation to UFOs by the deep state. For strong evidence of this, see our two-page summary on UFOs. For more along these lines, see concise summaries of deeply revealing UFO news articles from reliable major media sources.
---
UFO Existence "Proven Beyond Reasonable Doubt," Says Former Head of Pentagon Alien Program
December 24, 2017, Newsweek
http://www.newsweek.com/ufo-existence-proven-beyond-reasonable...
The existence of UFOs had been "proved beyond reasonable doubt," according the head of the secret Pentagon program that analyzed the mysterious aircrafts. Luis Elizondo [said] of the sightings, "In my opinion, if this was a court of law, we have reached the point of 'beyond reasonable doubt.' I think it's pretty clear this is not us, and it's not anyone else, so no one has to ask questions where they're from." Elizondo led the U.S. Defense Department's Advanced Aerospace Threat Identification Program, investigating evidence of UFOs and alien life, from 2007 to 2012, when it was shuttered. Its existence was first reported by The New York Times last week. Elizondo [said] that there had been "lots" of UFO sightings and witnesses interviewed during the program's five years. Investigators pinpointed geographical "hot spots" that were sometimes near nuclear facilities and power plants. They also observed trends among the aircrafts, including lack of flight surfaces on the objects and extreme maneuverability. "There was never any display of hostility, but ... they maneuvered in ways no one else in the world had," he said. Despite Pentagon funding running out in 2012, Elizondo oversaw UFO work for another five years before resigning in October 2017 out of frustration with the secrecy of the investigations. He had pushed for videos of the possible alien sightings to be made public so people could see the footage. In his resignation letter to Defense Secretary Jim Mattis, Elizondo asked, "Why aren't we spending more time and effort on this issue?"
Note: Elizondo is one of several former government officials now employed by To the Stars Academy for Arts and Sciences, which claims it will "advance research into unexplained phenomena and develop related technology." This may be part of a planned roll out so that the public becomes more comfortable with the existence of UFOs. Many dozens of top officials have spoken openly of their personal involvement in the UFO cover-up, yet the media has failed to make this headlines until now. For more, explore the excellent, reliable resources in our UFO Information Center.
---
A gift from a stranger tucked into a book sets off a chain of random acts of kindness
May 9, 2019, CNN News
https://www.cnn.com/2019/05/09/us/iyw-money-falls-from-self-help-book-and-a-kind...
Ashley Jost and her friends had just made a pledge to read more books. The 27-year-old bought the book, "Girl, Stop Apologizing," and began reading it when she got home. There was a surprise waiting for her inside. Five dollars fell out on the floor. She knew the cash wasn't hers because she doesn't carry any, she said. When the college administrator started thumbing through the pages, she found a neon pink Post-it note stuck inside with a handwritten message. The note read: "I was having a tough day. I thought maybe I could brighten someone else's with this little surprise. Go buy a coffee, a donut or a face mask. Practice some self-care today. Remember that you are loved. You are amazing. You are strong. Love, Lisa." Jost was deeply moved. She felt obligated to share the note. So she took a picture and posted it on her Twitter account. "It sort of caught fire," she said. A few of her friends shared it - and the local paper picked it up. Even the book's author, Rachel Hollis, encouraged her followers to pay it forward in their own ways. Jost's tweet has been liked more than 3,000 times and shared around the world after the BBC got wind of the story. People are pledging their own random acts of kindness -- including her. Once a day for a week, Jost hid surprise love notes and "lots of Starbucks gift cards" totaling five dollars a day in coffee shops, restaurants and libraries. Jost says she plans to do at least one kind thing every week from now on.
Note: Explore a treasure trove of concise summaries of incredibly inspiring news articles which will inspire you to make a difference.
---
'The Redemption Project With Van Jones' will make you cry — and that's the point
May 10, 2019, San Francisco Chronicle (San Francisco's leading newspaper)
https://datebook.sfchronicle.com/movies-tv/the-redemption-project-with-van-jones...
Jason Cohen has had a lot of practice trying to be as unobtrusive and emotionally impervious as possible during sensitive conversations and events in strangers' lives. "I'd be lying if I told you that we weren't huddled behind the monitors with tears in our eyes during this project," Cohen, 47, said on a recent morning at his office in Berkeley's Saul Zaentz Media Center. Cohen was discussing his gripping new CNN limited series, "The Redemption Project with Van Jones." Filmed over the last 18 months in towns and prisons in California and four other states, the [show takes] viewers inside the powerful, yet little understood, restorative justice process. Each week, victims of a life-altering crime (or their surviving family members) are connected in person with their offender for a bracingly honest conversation, in the hope of taking steps toward healing on both sides. "There was a box of Kleenex at our video village where we watch, and Van had one as well," Cohen said. He's been friends with Jones - the superstar CNN commentator, former Obama adviser and criminal-justice-reform advocate - for almost 20 years. Jones has spent 25 years working in criminal justice and is well versed in the ways restorative justice techniques promote real accountability. Jones says what's surprised him most working on "Redemption Project" is "how simple the questions asked by survivors are. We spend $80 billion a year on the incarceration industry and sometimes ... our system still hasn't given people basic answers. There's still so much healing to do.
Note: Don't miss this most profound series, which shows what true rehabilitation can look like. Explore a treasure trove of concise summaries of incredibly inspiring news articles which will inspire you to make a difference.
---
The 'holy grail' of plastic? Scientists create material that can be recycled over and over again
May 9, 2019, The Independent (One of the UK's leading newspapers)
https://www.independent.co.uk/news/science/scientists-berkeley-holy-grail-of...
The "holy grail" of plastic – a material that can be repeatedly recycled without any loss of quality – has been created by scientists. Placed in an acid bath, it can be fully broken down into its component parts. Like lego, these monomers can then be reassembled into different shapes, colours and textures, according to the scientists at California's Lawrence Berkeley National Laboratory who created it. Currently, less than a third of recyclable plastic is re-purposed to create new materials, leaving the majority of it to end up in landfill or the ocean. The new material called poly (diketoenamine) or PDK can, unlike normal plastics, have its monomers separated by dunking the material in a highly acidic solution. The acid breaks the bonds between monomers and separates them from additives that give the plastic its distinctive look and feel. These monomers can be recovered for reuse for as long as possible, or "upcycled" to make another product. "We're interested in the chemistry that redirects plastic lifecycles from linear to circular. We see an opportunity to make a difference for where there are no recycling options," said Brett Helms, a staff scientist in Berkeley Lab's Molecular Foundry. Dr Helms added: "With PDKs, the immutable bonds of conventional plastics are replaced with reversible bonds that allow the plastic to be recycled more effectively." The research team believe their recyclable plastic could be an alternative to non-recyclable plastics in use today.
Note: Explore a treasure trove of concise summaries of incredibly inspiring news articles which will inspire you to make a difference.
---
Giving back: Nine-year-old builds homeless shelters and other selfless acts
June 3, 2015, Christian Science Monitor
https://www.csmonitor.com/World/Making-a-difference/Change-Agent...
A nine-year old girl from Bremerton, Wash. is making a difference in her local community. In a report with KING 5 News, Hailey Ford is shown using a power tool to drive nails into the roof what looks like a miniature house. The structure is the first of 11 planned shelters she [is] building for the homeless in her area. She tells the reporter that her friend Edward is homeless and needs a dry place to sleep at night. When she realized that she could do something about it, she began piecing together a plan to build "mobile sleeping" shelters, as she calls them. The shelters come complete with insulation, tar paper, and windows, barriers that will keep out the elements and lock in the warmth. Hailey isn't the only kid acting with compassion. Five-year old Josiah Duncan had a similar reaction when he saw a hungry-looking homeless man outside of a Waffle House in Prattville, Ala., last month. The little boy began asking his mother about the man's appearance, clearly troubled. She explained that the man was homeless and Josiah requested that they buy him a meal. His mother obliged. Before the man could eat, Josiah insisted on saying a blessing. "The man cried. I cried. Everybody cried," his mother told WFSA. Other children have taken Hailey and Josiah's kindness a few steps further. Hannah Taylor, a Canadian from Winnipeg, Manitoba, founded the Ladybug Foundation when she was only eight years old. In her mission statement Hannah says, "I believe that if people know about homelessness – that there are people living without a home – they will want to help."
Note: Explore a treasure trove of concise summaries of incredibly inspiring news articles which will inspire you to make a difference.
---
Note: For summaries of the latest news articles covering deep politics and censored news, click here. For summaries of the most important news articles ever along these lines, click here.
Don't miss our treasure trove of inspiring resources
Kindly support this work of love: Donate here
Explore the mind and heart expanding websites managed by the nonprofit PEERS network:
Subscribe here to one of the two popular PEERS email lists