Flowers Hear Bees

, Women Who Brought Us to the Moon, Wave-Powered Desalination
Inspiring News Articles
August 2, 2019
Hey awesome friends,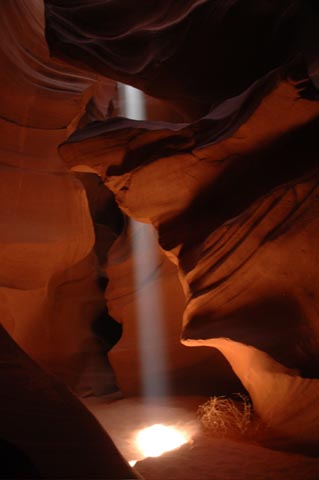 Explore below key excerpts of inspiring news articles with great information on a study finding that flowers can "hear" and chemically respond to pollinators like bees, the female scientists who performed many of the calculations required for early space travel, a wave-powered desalination plant making clean water with clean energy, and more.
Each inspiring excerpt is taken verbatim from the media website listed at the link provided. If any link fails, click here. The key sentences are highlighted in case you just want to skim. Please spread the inspiration and have a great one!
With sacred love and warm wishes,
Fred Burks for the PEERS websites
Special note: Read about a very useful database of studies for cancer patients. For those who have dealt with Alzheimer's, this song will touch your heart.
Quote of the week: "Between stimulus and response there is a space, in that space is our power to choose our response. In our response lies our growth and our freedom." ~~ Viktor Frankl
Video of the week: Watch a deeply inspiring TED Talk about a tale of two Americas represented by two men. One is a naturalized U.S. immigrant who survived being shot in the face with a shotgun in a hate crime shortly after 9/11. The other is the man behind the trigger. This incredible story relates how the first man went on eventually to find forgiveness for the second, and how they both found friendship and deep compassion for each other, even as the second man sat on death row.
---
Flowers can hear buzzing bees—and it makes their nectar sweeter
January 15, 2019, National Geographic
https://www.nationalgeographic.com/science/2019/01/flowers-can-hear-bees-and-make...
Sound is so elemental to life and survival that it prompted Tel Aviv University researcher Lilach Hadany to ask: What if it wasn't just animals that could sense sound - what if plants could, too? The first experiments to test this hypothesis ... suggest that in at least one case, plants can hear, and it confers a real evolutionary advantage. Hadany's team looked at evening primroses (Oenothera drummondii) and found that within minutes of sensing vibrations from pollinators' wings, the plants temporarily increased the concentration of sugar in their flowers' nectar. In effect, the flowers themselves served as ears, picking up the specific frequencies of bees' wings while tuning out irrelevant sounds like wind. A sweeter treat for pollinators, their theory goes, may draw in more insects, potentially increasing the chances of successful cross-pollination. Indeed, in field observations, researchers found that pollinators were more than nine times more common around plants another pollinator had visited within the previous six minutes. As the team thought about how sound works, via the transmission and interpretation of vibrations, the role of the flowers became even more intriguing. Though blossoms vary widely in shape and size, a good many are concave or bowl-shaped. This makes them perfect for receiving and amplifying sound waves, much like a satellite dish. This single study has cracked open an entirely new field of scientific research, which Hadany calls phytoacoustics.
Note: Explore a treasure trove of concise summaries of incredibly inspiring news articles which will inspire you to make a difference.
---
The Women Who Brought Us the Moon
June 3, 2019, PBS
https://www.pbs.org/wgbh/americanexperience/features/chasing-moon-women-who-brought...
In 1965, Poppy Northcutt was the only female engineer at NASA's Houston Mission Control. As she gazed at the men around her she thought to herself, I'm as smart as they are. Although she belonged among them, it was undeniably difficult to be the only woman in what sometimes felt like the domain of men. As isolated as Northcutt felt in the historic control center, she was one of thousands of women who began their careers at NASA as computers. It was a job created before the advent of electronic machines, when human aptitude was required to perform all the mathematical calculations needed for experiments. Women have historically filled these positions, as exemplified by the groups of female computers who worked at the Harvard Observatory and the Royal Observatory Greenwich in the late 1800s. At NASA, these women came from all over the world, working at centers across the United States, and comprising a diverse and potent force in space exploration. Their calculations would ultimately be responsible for sending astronauts to the moon. Unlike Northcutt, Sue Finley noticed the ubiquitous presence of female employees when she started work at the Jet Propulsion Laboratory in Pasadena, CA. Not only was her supervisor a woman, but all of her coworkers in the computing section were as well. Finley, who started in 1958, before NASA's formation, is still working for the space agency today. At age 83 and with a career spanning six decades, she is NASA's longest serving female employee.
Note: Explore a treasure trove of concise summaries of incredibly inspiring news articles which will inspire you to make a difference.
---
Wave-Powered Desalination Promises To Deliver Clean Water To Developing Countries And Island Nations
July 10, 2019, Forbes
https://www.forbes.com/sites/natalieparletta/2019/07/10/wave-powered-desalination...
Using the power of ocean waves, innovators from Boston, U.S., have developed a technology that can produce fresh water off-grid and without the costly infrastructure of desalination plants. This invention could help many of the 2.1 billion people around the world who struggle to access safe drinking water, most of those in low-income countries. The technology, Wave2O, was developed by start-up company Resolute Marine Energy. Chief Operating Officer Olivier Ceberio says it "targets 'off-grid' coastal communities in developing nations where a solution to persistent water shortages is urgently needed". Importantly, it fills a gaping hole between industrial-scale utilities that are costly and time-consuming to build, and micro-scale solutions for individual households. The only technology currently offered in between involves diesel-powered desalination systems. And Wave2O can be delivered competitively because it uses "free energy from a consistent and inexhaustible renewable energy resource: ocean waves," says Ceberio. By eliminating the need for diesel generators, the invention not only saves money but reduces carbon dioxide emissions. "Each 4,000 [cubic meter per] day plant that displaces an equivalently sized diesel-powered plant will cut CO2 emissions by 4,300 tons per year," explains Ceberio, "the equivalent of taking 936 cars off the road or of the carbon sequestered by 2,070 hectares of forest."
Note: Explore a treasure trove of concise summaries of incredibly inspiring news articles which will inspire you to make a difference.
---
Scotland just produced enough wind energy to power all its homes twice over
July 15, 2019, CNBC News
https://www.cnbc.com/2019/07/15/scotland-has-produced-enough-wind-energy-to-power...
Wind turbines in Scotland generated 9,831,320 megawatt hours between January and June 2019, WWF Scotland said Monday. The numbers, which were supplied by WeatherEnergy, mean that Scottish wind generated enough electricity to power the equivalent of 4.47 million homes for six months. That is almost double the number of homes in Scotland. "Up and down the country, we are all benefiting from cleaner energy and so is the climate," Robin Parker, climate and energy policy manager at WWF Scotland, said in a statement Monday. "These figures show harnessing Scotland's plentiful onshore wind potential can provide clean, green electricity for millions of homes across not only Scotland, but England as well," Parker added. By 2030, the Scottish government says it wants to produce half of the country's energy consumption from renewables. It is also targeting an "almost completely" decarbonized energy system by 2050. As a whole, Europe is home to some of the world's most ambitious wind energy projects. September 2018 saw the official opening of the Walney Extension Offshore Wind Farm in the Irish Sea. With a total capacity of 659 MW, it's currently the world's largest operational offshore wind farm and capable of powering nearly 600,000 homes in the U.K..
Note: Explore a treasure trove of concise summaries of incredibly inspiring news articles which will inspire you to make a difference.
---
U.S. Renewable Power Capacity Surpasses Coal For The First Time
June 10, 2019, Forbes
https://www.forbes.com/sites/rrapier/2019/06/10/u-s-renewable-power-capacity...
The revolution in renewable power hit a new milestone in April. Last week the Federal Energy Regulatory Commission (FERC) released it's latest Energy Infrastructure Update (EIU), with data through April 2019. According to ... the non-profit SUN DAY Campaign, which analyzed the data, "that was enough to push renewable energy's share of total available installed U.S. generating capacity up to 21.56%. By comparison, coal's share dropped to 21.55% (down from 23.04% a year ago)." Of course it's important to note that capacity doesn't equal generation. Coal still generates more electricity than renewables. But, the trends indicate it's just a matter of time before that picture changes as well. But it is natural gas that is still the king of generation. Although renewable capacity additions are forecast to be well ahead of natural gas additions through 2022, it is likely that natural gas will continue to be the top source of U.S. power for quite some time. The EIU indicates that natural gas now represents 44.44% of total installed capacity. Because of the higher capacity factors for natural gas-fired generation, Energy Information Administration data show that natural gas provided 36% of U.S. power over the past 12 months, well ahead of coal's 27%. Further, the share for natural gas has grown in recent years, while that of coal continues to decline. But given the current trends, it won't be long before renewables supply the largest share of U.S. power.
Note: Explore a treasure trove of concise summaries of incredibly inspiring news articles which will inspire you to make a difference.
---
'Remarkable' decline in fertility rates
November 9, 2018, BBC News
https://www.bbc.com/news/health-46118103
There has been a remarkable global decline in the number of children women are having, say researchers. Their report found fertility rate falls meant nearly half of countries were now facing a "baby bust" - meaning there are insufficient children to maintain their population size. The researchers said ... there would be profound consequences for societies with "more grandparents than grandchildren". The study, published in the Lancet, followed trends in every country from 1950 to 2017. In 1950, women were having an average of 4.7 children in their lifetime. The fertility rate all but halved to 2.4 children per woman by last year. But that masks huge variation between nations. The fertility rate in Niger, west Africa, is 7.1, but in the Mediterranean island of Cyprus women are having one child, on average. In the UK, the rate is 1.7, similar to most Western European countries. The total fertility rate is the average number of children a woman gives birth to in their lifetime. It's different to the birth rate which is the number of children born per thousand people each year. Whenever a country's rate drops below approximately 2.1 then populations will eventually start to shrink. At the start of the study, in 1950, there were zero nations in this position.
Note: World overpopulation is no longer considered a serious threat. For more on this and other inspiring stats, see this summary. Explore a treasure trove of concise summaries of incredibly inspiring news articles which will inspire you to make a difference.
---
In an astonishing turn, George Soros and Charles Koch team up to end US 'forever war' policy
June 30, 2019, Boston Globe
https://www.bostonglobe.com/opinion/2019/06/30/soros-and-koch-brothers-team-end...
The leftist financier George Soros and the right-wing Koch brothers have little in common. Now they have found something to agree on: the United States must end its "forever war" and adopt an entirely new foreign policy. In one of the most remarkable partnerships in modern American political history, Soros and Charles Koch ... are joining to finance a new foreign-policy think tank in Washington. It will promote an approach to the world based on diplomacy and restraint rather than threats, sanctions, and bombing. This think tank ... will be called the Quincy Institute for Responsible Statecraft, an homage to John Quincy Adams, who in a seminal speech on Independence Day in 1821 declared that the United States "goes not abroad in search of monsters to destroy. She is the well-wisher to the freedom and independence of all." The Quincy Institute will promote a foreign policy based on that live-and-let-live principle. The Quincy Institute will likely advocate a withdrawal of American troops from Afghanistan and Syria; a return to the nuclear deal with Iran; less confrontational approaches to Russia and China; an end to regime-change campaigns against Venezuela and Cuba; and sharp reductions in the defense budget. It aims to issue four reports before the end of 2019: two offering alternative approaches to the Middle East and East Asia, one on "ending endless war," and one called "democratizing foreign policy."
Note: This seems too good to be true. We'll see how it unfolds. For more along these lines, see concise summaries of deeply revealing news articles on military corruption from reliable major media sources.
---
Why are Norwegians so happy? In a word: 'koselig'
July 1, 2019, CNN News
https://www.cnn.com/2019/04/30/health/norway-koselig-hygge-cozy-nature-chasing...
Go to your happy place. Take a deep breath and hold it in your mind's eye for a long, joyful moment. My happy place looks and feels ... like a cabin in the woods. Family and friends are there. I have everything I need to be fully connected. The kind of experience I'm describing is something of a national pastime in Norway. They even have a word that snugly wraps all these ideas up: "koselig." You could roughly translate koselig (pronounced "koosh-lee"), as "coziness," but that leaves out crucial components of it, like enjoying the company of others and a connection with nature. There's no direct English translation, but there are regional equivalents such as the Swedish "mys," the Dutch "gezelligheid" and the most well-known of these, the Danish "hygge." Hygge (pronounced "hoo-gah") [is] defined as "a quality of coziness and comfortable conviviality that engenders a feeling of contentment or well-being." It's that well-being part that gives us reason to replicate koselig ... even as the research slowly confirms what those cold, northern happiest countries have known for a long time: Darkness and isolation can be celebrated because they provide the need for their relief. The act of creating our own light and warmth produces peace and contentment. The case for koselig as a health practice seems obvious. You already know how it feels to be cozy, or in nature, or with friends. Social connections give our life purpose, and ... anything that decrease stress ... has numerous mental and physical health benefits.
Note: Explore a treasure trove of concise summaries of incredibly inspiring news articles which will inspire you to make a difference.
---
Khan Academy founder wins 2018 Visionary of the Year award
March 27, 2018, San Francisco Chronicle (San Francisco's leading newspaper)
https://www.sfchronicle.com/visionsf/article/Khan-Academy-founder-wins...
When Salman Khan began posting videos on YouTube more than a decade ago, the Silicon Valley entrepreneur had no idea of the celebrity he would gain, nor the impact he would have. His online tutorials in math ... were made for friends and family struggling in school. But his audience quickly grew. Before long, Khan had quit his day job in finance to carry out a goal of delivering free Internet instruction to the world. His educational website was called Khan Academy. On Tuesday night, Khan ... was presented the fourth annual Visionary of the Year Award, an honor announced by The San Francisco Chronicle. Khan Academy today has more than 62 million registered users in nearly 200 countries. His voice, which still narrates many of the tutorials, is widely recognized, and students and parents often stop him on the street to thank him for providing an assist at school or work. Since its launch in 2008, Khan Academy has broadened its online course load to include nearly every school subject from science to art and from the kindergarten to college levels. Khan's Mountain View nonprofit has grown from just him to more than 150 employees. Perhaps most impressive is that the schooling has remained entirely free. With the admirable mission of providing a "world-class" education to anyone anywhere, Khan has attracted financial support from well-heeled donors, including the Bill and Melinda Gates Foundation, Google and Bank of America.
Note: Explore a treasure trove of concise summaries of incredibly inspiring news articles which will inspire you to make a difference.
---
Note: For summaries of the latest news articles covering deep politics and censored news, click here. For summaries of the most important news articles ever along these lines, click here.
Don't miss our treasure trove of inspiring resources
We're $9,400 in the red for the year.
Kindly support this work of love: Donate here
Explore the mind and heart expanding websites managed by the nonprofit PEERS network:
Subscribe here to one of the two popular PEERS email lists