Giving Machines Support Good Causes, Free Public Transit in Kansas City, More
Inspiring News Articles
December 27, 2019
Hey awesome friends,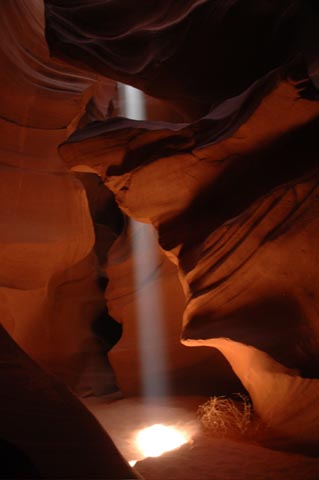 Explore below key excerpts of inspiring news articles with great information on the holiday 'giving machines' making it easy to donate necessities to people in need, Kansas City's new law making public transit free, the world being better than you might think, and more.
Each inspiring excerpt is taken verbatim from the media website listed at the link provided. If any link fails, click here. The key sentences are highlighted in case you just want to skim. Please spread the inspiration and have a great one!
With sacred love and warm wishes,
Fred Burks for the PEERS websites
PLEASE HELP: PEERS is more in the red than we've ever been at this time of year. Please click here to help us to get at least close to meeting our budget.
Special note: Check out an awesome, inspiring website sharing the profound wisdom of those who have had a near-death experience and come back to tell about it. Watch an informative video with actor Michael Douglas showing how polarization is damaging our country and what we can do about it.
Quote of the Week: "If you would be a real seeker after truth, you must at least once in your life doubt, as far as possible, all things." ~~ Descartes
---
Giving Machines Expand 2019 Footprint, Raise Millions For Global Charities
December 3, 2019, Forbes
https://www.forbes.com/sites/chrisstrub/2019/12/03/givingmachines/
Pedestrians in 10 cities worldwide this holiday season have a chance to give in a whole new way, thanks to a set of innovative "Giving Machines" placed by the Church of Jesus Christ of Latter-Day Saints. The rollout of the machines has been staggered since mid-November, with the final two machines set to be revealed today in New York City (Manhattan New York Temple) and London (Hyde Park Visitors' Center). 'Items' in the machine range from $2 to $320, and include food, clothing, medicine, hygiene supplies, sporting equipment and livestock. According to a press release from the church, items will be supplied through partner charities such as UNICEF, Church World Service, WaterAid, Water For People, and International Medical Corps. This is the third year for the giving machines; in 2018, they raised more than $2.3 million for local and global charities. The church's website includes a live running total of donations, which have already exceeded $650,000 at press time. The machines are the focus of the church's #LightTheWorld social media campaign, "encouraging people to perform instant acts of service that make a difference in others' lives." The machines do not take any fees—all donations go directly to partner charities for the purchased item, or for items or services of greater need based on their discretion. "These Giving Machines are an example of the big things that can happen when many people give just a little," [said] Sister Bonnie H. Cordon, Young Women general president.
Note: Explore a treasure trove of concise summaries of incredibly inspiring news articles which will inspire you to make a difference.
---
Kansas City Makes All Public Transit Free to Ride
December 6, 2019, Newsweek
https://www.newsweek.com/kansas-city-makes-all-public-transit-free-ride-while...
Kansas City, Missouri city council members voted unanimously to abolish bus fares Thursday. Residents will soon be able to ride buses in the city for free, in a move that will cost around $8 million per year. Lawmakers expect the change will improve the lives of residents and believe it is well worth the cost. The vote makes Kansas City the first major U.S. to offer free public transportation. Fare-free travel was already available on the city's light rail. The change to buses will require the city manager to allocate funds to the project, which is expected to be implemented in 2020. While arguments against free public transportation often cite the potentially large costs involved, advocates insist the practice has a multitude of benefits for society at large. One advantage is claimed to be a positive impact on the environment. Encouraging people to travel in buses or trains instead of cars could result in cities substantially reducing their carbon footprint. Proponents also say that quality of life for individuals could be improved by eliminating fares on public transportation. A 2018 report in the journal Metropolitics studied the free system in Dunkirk, France and noted the benefits of increased mobility for young and elderly people, who may feel an improved sense of freedom and autonomy as a result. In addition to Kansas City, a number of other U.S. cities are said to be considering making the move to free public transportation.
Note: Explore a treasure trove of concise summaries of incredibly inspiring news articles which will inspire you to make a difference.
---
The world is doing much better than the bad news makes us think
December 2, 2019, Washington Post
https://www.washingtonpost.com/opinions/the-world-is-doing-much-better-than-the...
There is a natural human bias toward bad news. The title of a 1998 article in the Journal of Personality and Social Psychology sums it up: "Negative Information Weighs More Heavily on the Brain." Negative stimuli get our attention much more than positive stimuli — which makes evolutionary sense for survival. Nice things are enjoyable; bad things can be deadly, so focus on them. And given that, in the news media, attention equals money, we can see the commercial reason for a lack of headlines such as "Millions not going to bed hungry tonight." Frequently, however, the bad-news bias gives us a highly inaccurate picture of the world. For example, according to a 2013 survey, 67% of Americans think global poverty is on the rise, and 68% believe it is impossible to solve extreme poverty in the foreseeable future. Meanwhile, starvation-level poverty has decreased by 80% since 1970, according to economists at Columbia University and the Massachusetts Institute of Technology. The truth is that while there is plenty to worry about on any given day, the world is generally getting better. Fresh, comprehensive evidence of progress comes in the new Legatum Prosperity Index, based on data from 167 countries ... on 300 social and economic indicators of well-being. Across those dimensions, from 2009 to 2019, 148 of the 167 countries have seen net progress — much of it dramatic, and especially so among the poorest countries in the world.
Note: Explore a treasure trove of concise summaries of incredibly inspiring news articles which will inspire you to make a difference.
---
Good news at last: the world isn't as horrific as you think
April 11, 2018, The Guardian (One of the UK's leading newspapers)
https://www.theguardian.com/world/commentisfree/2018/apr/11/good-news-at-last-the...
While it is easy to be aware of all the bad things happening in the world, it's harder to know about the good things. The silent miracle of human progress is too slow and too fragmented to ever qualify as news. Over the past 20 years, the proportion of people living in extreme poverty has almost halved. But in online polls, in most countries, fewer than 10% of people knew this. Our instinct to notice the bad more than the good is related to three things: the misremembering of the past; selective reporting by journalists and activists; and the feeling that as long as things are bad, it's heartless to say they are getting better. Stories about gradual improvements rarely make the front page even when they occur on a dramatic scale and affect millions of people. And thanks to increasing press freedom and improving technology, we hear about more disasters than ever before. This improved reporting is itself a sign of human progress, but it creates the impression of the exact opposite. How can we help our brains to realise that things are getting better? Think of the world as a very sick premature baby in an incubator. After a week, she is improving, but ... her health is still critical. Does it make sense to say that the infant's situation is improving? Yes. Does it make sense to say it is bad? Yes, absolutely. Does saying "things are improving" imply that everything is fine, and we should all not worry? Not at all: it's both bad and better. That is how we must think about the current state of the world.
Note: Don't miss this awesome 5-minute video by author Hans Rosling showing the detailed statistics in a most entertaining way. For more see the many TED talks he gave.
---
Don't Panic - The Truth About Population
November 7, 2013, BBC News
https://www.bbc.co.uk/mediacentre/proginfo/2013/45/this-world-hans-rosling.html
With the world's population at 7 billion and still growing we often look at the future with dread. In Don't Panic - The Truth About Population, world famous Swedish statistical showman Professor Hans Rosling presents a different view. We face huge challenges in terms of food, resources and climate change but at the heart of Rosling's statistical tour-de-force is the message that the world of tomorrow is a much better place than we might imagine. Professor Rosling reveals that the global challenge of rapid population growth, the so-called population explosion, has already been overcome. In just 50 years the average number of children born per woman has plummeted from 5 to just 2.5 and is still falling fast. This means that in a few generations' time, world population growth will level off completely. In Bangladesh ... families of two children are now the norm. We meet Taslima Khan who travels through rural villages dispensing contraceptives and advice on how to deal with difficult husbands. Deep in rural Mozambique – one of the poorest countries in the world – we meet subsistence farmers Andre and Olivia who've been saving for two years to buy a piece of life-transforming technology – a bicycle. Even in these countries, economic growth, investment in healthcare and infrastructure are paving the way to huge improvements in living standards. Globally, the proportion of people in extreme poverty is at its lowest ever, and now the United Nations is setting itself the goal of eradicating extreme poverty completely.
Note: Don't miss this awesome 5-minute video by author Hans Rosling showing the detailed statistics in a most entertaining way. For more see the many TED talks he gave.
---
Remembering Hans Rosling, the visualization pioneer who made data dance
February 8, 2017, Washington Post
https://www.washingtonpost.com/news/wonk/wp/2017/02/08/remembering-hans-rosling...
Professor Hans Rosling, the statistician and epidemiologist who brought dramatic flair to animated visualizations of dry public health data, has died. For much of the public not steeped in the arcana of epidemiological data sets or data visualization techniques (a.k.a. normal people), Rosling burst onto the scene in 2010 as part of the BBC special "The Joy of Stats." "Hans Rosling's famous lectures combine enormous quantities of public data with a sport's commentator's style to reveal the story of the world's past, present and future development," the BBC wrote at the time. Rosling's work was a driver of some of the explosion of interest in data visualization in the news and nonprofit sectors starting in the early 2000s. His BBC special and TED Talks sparked an interest in "storytelling with data," rather than just with words. Not every data set tells as clear or compelling a story as Rosling's wealth and life expectancy numbers. Rosling's genius wasn't just in the flashy presentations he gave. It also derived from knowing exactly what type of data would lend itself to such flair. The other thing Rosling's moving chart did incredibly well was to allow viewers to grapple with multiple dimensions simultaneously, with ease. The loss of Rosling hurts especially in this moment, as politicians and media outlets wrestle over what's fake and what's real. Above all Rosling was an advocate for a "fact-based worldview," one which his family says they'll carry on at the foundation he started.
Note: Don't miss this awesome 5-minute video by author Hans Rosling showing the detailed statistics in a most entertaining way. For more see the many TED talks he gave.
---
Barbershop gives special discount to kids who read aloud
October 27, 2016, CBS News
http://www.cbsnews.com/news/barbershop-gives-special-discount-to-kids-who-rea...
In this small barbershop in Ypsilanti, Michigan, kids pick out a book and head to the chair. It's like clockwork. That's because children 12 and under who visit The Fuller Cut can get a $2 discount on their $11 haircut for doing a simple task: reading to the barber. It's a program owner Alexander Fuller and barber Ryan Griffin started more than a year ago. And parents can't get enough of it. The pair can't take credit for the idea. They just happened to hear about other shops around the country taking part in a "read to your barber program," and they decided to get on board. Fuller and his wife started ordering some books and Griffin brought in a shelf. Customers even joined the cause by donating old and used books. Before the pair knew it, kids were grabbing books off the shelf and hopping into the chair to start reading. Roughly 90 percent of kids grab a book that's already on the shelf, Fuller says, but occasionally kids bring in books from home or school as well. "It gives them confidence in reading and helps us understand their comprehension of reading," Fuller said. "The kids love it. It's one of the best things that has come along for them." Another bonus, Fuller added, is that it helps kids socialize. Not only does it improve their reading skills, but their manners as well. Whether you can read well or can't read well, the barbers will help you along the way, Fuller reminds his customers. "It's been a great experience so far, Fuller said."
Note: Explore a treasure trove of concise summaries of incredibly inspiring news articles which will inspire you to make a difference.
---
Free-hug man speaks out
September, 28, 2006, Sydney Morning Herald (Australia's leading newspaper)
http://www.smh.com.au/news/music/freehug-man-speaks-out/2006/09/28/1159337257...
The man behind the latest YouTube sensation has spoken out for the first time about his global cuddling controversy. Serial hugger Juan Mann describes the free hugs he hands out...as fast-food emotion. His cuddling campaign received an international dose of publicity today, after a clip showing his public displays of affection won a coveted front page spot on the video sharing website. An American television audience of millions also watched him at work, when the video was broadcast on the prime-time breakfast program Good Morning America yesterday. Today, the hugger was at it again, brandishing his "free hugs" sign in the busy pedestrian thoroughfare, and having quite a few people take him up on his offer. "It's a way to make people smile," Mann said. "For every person who gets a hug, you see five walk past with a smile on their face." But his efforts to spread the love became a little too popular for some people's liking, according to a blurb on the YouTube video, which said: "As this symbol of human hope spread across the city, police and officials ordered the Free Hugs campaign BANNED." Undeterred, Mann collected more than 10,000 signatures on a petition he presented to the City of Sydney council. Demands for a halt to the hugs petered out shortly after, and the end of the clip shows Mann hugging an official. City worker Elly Mitchell, who handed out a few free hugs on her lunch break today, said she was inspired to organise [an] event after seeing the video online. "We're going to hug the city," Ms Mitchell said.
Note: If you haven't seen this powerfully inspiring four-minute video clip, join the many millions who have by watching it on this webpage. The free hugs movement spread rapidly around the world! See this fun video and this inspiring one for great examples. Then check out several other short, deeply inspiring videos.
---
Note: For summaries of the latest news articles covering deep politics and censored news, click here. For summaries of the most important news articles ever along these lines, click here.
Don't miss our treasure trove of inspiring resources
We're $5,100 in the red for the year.
Kindly support this work of love: Donate here
Explore the mind and heart expanding websites managed by the nonprofit PEERS network:
Subscribe here to one of the two popular PEERS email lists