Global Middle Class Growing, Suicide Declining Worldwide, Global Fertility Rates Plunge
Inspiring News Articles
January 11, 2019
Hey awesome friends,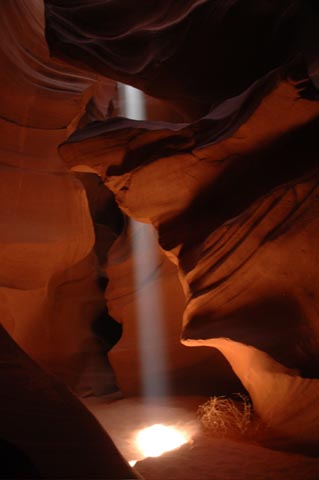 Explore below key excerpts of inspiring news articles with great information on the incredible growth of the global middle class, the worldwide decline of suicide rates driven by improved living conditions for women in Asia, global fertility rates decreasing 50% over the last 70 years, and more.
Each inspiring excerpt is taken verbatim from the media website listed at the link provided. If any link fails, click here. The key sentences are highlighted in case you just want to skim. Please spread the inspiration and have a great one!
With sacred love and warm wishes,
Fred Burks for the PEERS websites
Special note: If you're overwhelmed by all of the negative news in the media, check out 99 good news stories you probably didn't hear about. Watch a fun, two-minute video of a cat and a dolphin playing and loving each other. Listen to or read the inspiring story of a Japanese physicist who healed 4th stage cancer by loving it and loving life. Watch a very fun, two-minute video on the joy of giving gifts.
Quote of the Week: "We are like islands in the sea, separate on the surface, but connected in the deep." ~~ William James
Video of the week: Watch a fantastic four-minute video titled "What's the Perfect Relationship" which has now been viewed over one hundred million times.
---
More than half the world's population is now middle class
September 30, 2018, Financial Times
https://www.ft.com/content/e3fa475c-c2e9-11e8-95b1-d36dfef1b89a
More than half the world's population is for the first time living in households earning enough to be considered middle or upper class, with five people joining their ranks every second. The rapid growth of the middle class, most of which is taking place in Asia, will have significant economic and political effects, as people become more demanding of businesses and governments, said Kristofer Hamel, chief operating officer of World Data Lab, the non-profit organisation that compiled the figures. "The milestone is important because the middle class is the engine of modern economies," Mr Hamel said, adding that about half of global economic demand is generated by household consumption, with half of this coming from the middle class. The World Data Lab defines middle class as someone earning between $11 and $110 per day, on a 2011 purchasing power parity basis, a benchmark used by many organisations and governments, including India and Mexico. It concluded earlier this month that 3.59bn people make up the global middle class, and forecast that the group would grow to 5.3bn by 2030. Almost 90 per cent of the new middle class is expected to be found in Asia. By 2030, the spending power of the American middle class will remain the greatest in the world — at about $16tn on a 2011 PPP basis — with China ($14tn) and India ($12tn) not far behind.
Note: Explore a treasure trove of concise summaries of incredibly inspiring news articles which will inspire you to make a difference.
---
Suicide is declining almost everywhere
November 24, 2018, The Economist
https://www.economist.com/international/2018/11/24/suicide-is-declining-almost...
Zozh Is A Russian neologism, born of an acronym for a healthy lifestyle. It is part of a social transformation that has helped banish Russia's demons. As exercise and smoothies have replaced despair and alcohol, the suicide rate in Russia has crashed. And this trend is not unique to Russia. Globally, the rate has fallen by 38% from its peak in 1994. As a result, over 4m lives have been saved—more than four times as many people as were killed in combat over the period. The decline has happened at different rates and different times in different parts of the world. America is the big exception. Until the turn of the century the rate there dropped along with those in other rich countries. But since then, it has risen by 18% to 12.8. The declines in those other big countries, however, far outweigh the rise in America. One big reason seems to be an improvement in the lot of Asian women. Among Chinese women in their 20s, the rate has dropped by nine-tenths since the mid-1990s; that group accounts for around half a million of those 4m lives saved. Greater social freedom is one of the reasons, suggests Jing Jun, a professor at Tsinghua University. There may be something similar going on in India. "Young women face particularly challenging gender norms in India," says Vikram Patel of the Harvard Medical School. That is changing. Rates among young women have fallen faster than among any other group since 1990; Mr Patel believes they will continue to improve as social liberalisation continues.
Note: Explore a treasure trove of concise summaries of incredibly inspiring news articles which will inspire you to make a difference.
---
'Remarkable' decline in fertility rates
November 9, 2018, BBC News
https://www.bbc.com/news/health-46118103
There has been a remarkable global decline in the number of children women are having, say researchers. Their report found fertility rate falls meant nearly half of countries were now facing a "baby bust" - meaning there are insufficient children to maintain their population size. The researchers said ... there would be profound consequences for societies with "more grandparents than grandchildren". The study, published in the Lancet, followed trends in every country from 1950 to 2017. In 1950, women were having an average of 4.7 children in their lifetime. The fertility rate all but halved to 2.4 children per woman by last year. But that masks huge variation between nations. The fertility rate in Niger, west Africa, is 7.1, but in the Mediterranean island of Cyprus women are having one child, on average. In the UK, the rate is 1.7, similar to most Western European countries. The total fertility rate is the average number of children a woman gives birth to in their lifetime. It's different to the birth rate which is the number of children born per thousand people each year. Whenever a country's rate drops below approximately 2.1 then populations will eventually start to shrink. At the start of the study, in 1950, there were zero nations in this position.
Note: World overpopulation is no longer considered a serious threat. For more on this and other inspiring stats, see this summary. Explore a treasure trove of concise summaries of incredibly inspiring news articles which will inspire you to make a difference.
---
2 New Yorkers Erased $1.5 Million in Medical Debt for Hundreds of Strangers
December 5, 2018, New York Times
https://www.nytimes.com/2018/12/05/nyregion/medical-debt-charity-ny.html
If a slim, yellow envelope with a Rye, N.Y., return address lands in your mailbox this holiday season, don't throw it out. It's not junk. Some 1,300 such envelopes have been sent to New Yorkers around the state, containing the good news that R.I.P. Medical Debt, a New York-based nonprofit organization, has purchased their medical debt — and forgiven it. Last spring, Judith Jones and Carolyn Kenyon, both of Ithaca, N.Y., heard about R.I.P. Medical Debt, which purchases bundles of past-due medical bills and forgives them to help those in need. So the women decided to start a fund-raising campaign of their own to assist people with medical debt in New York. The women raised $12,500 and sent it to the debt-forgiveness charity, which then purchased a portfolio of $1.5 million of medical debts on their behalf, for about half a penny on the dollar. Many people take on extra jobs or hours to afford health care, and 11 percent of Americans have turned to charity for relief from medical debts, according to a 2016 poll. It has become increasingly easy for regular citizens to purchase bundles of past-due medical bills and forgive them because of the efforts of the debt-relief charity, which was founded in 2014 by two former debt collection industry executives, Craig Antico and Jerry Ashton. After realizing the crushing impact medical debts were having on millions of Americans, the men decided to flip their mind-set. They began purchasing portfolios of old debts to clear them as a public service, rather than try to hound the debtors.
Note: Explore a treasure trove of concise summaries of incredibly inspiring news articles which will inspire you to make a difference.
---
You can cut your cancer risk by eating organic
October 22, 2018, CNN News
https://edition.cnn.com/2018/10/22/health/organic-food-cancer-study/
You can protect yourself from cancer by eating organic. Those who frequently eat organic foods lowered their overall risk of developing cancer, a study published Monday in JAMA Internal Medicine finds. Specifically, those who primarily eat organic foods were more likely to ward off non-Hodgkin lymphoma and postmenopausal breast cancer compared to those who rarely or never ate organic foods. A team of researchers looked at the diets of 68,946 French adults. More than three-quarters of the volunteers were women, in their mid-40s on average. Comparing the participants' organic food scores with cancer cases, the researchers calculated a negative relationship between high scores (eating the most organic food) and overall cancer risk. Those who ate the most organic food were 25% less likely to develop cancer. Specifically, they were 73% less likely to develop non-Hodgkin lymphoma and 21% less likely to develop post-menopausal breast cancer. Even participants who ate low-to-medium quality diets yet stuck with organic food experienced a reduced risk of cancer, the authors found. The authors theorize a "possible explanation" for the negative relationship between organic food and cancer risk stems from the "significant" reduction of contamination that occurs when conventional foods are replaced by organic foods. The new findings are consistent with those of the International Agency for Research in Cancer, which found pesticides are cancer causing in humans
Note: For more along these lines, see concise summaries of deeply revealing news articles on food corruption from reliable major media sources. Then explore the excellent, reliable resources provided in our Health Information Center.
---
Norway sees boom in electric cars, fueled by the government
December 19, 2018, Associated Press
https://www.apnews.com/7fdc039fee6c4c62bdc76054972a2e03
A silent revolution has transformed driving in Norway. Some 30 percent of all new cars sport plug-in cables rather than gasoline tanks, compared with 2 percent across Europe overall and 1-2 percent in the U.S. As countries around the world — including China, the world's biggest auto market — try to encourage more people to buy electric cars to fight climate change, Norway's success has one key driver: the government. It offered big subsidies and perks that it is now due to phase out, but only so long as electric cars remain attractive to buy compared with traditional ones. "It should always be cheaper to have a zero emissions car than a regular car," says Climate and Environment Minister Ola Elvestuen, who helped push through a commitment to have only sell zero-emissions cars sold in Norway by 2025. To help sales, the Norwegian government waived hefty vehicle import duties and registration and sales taxes. Owners don't have to pay road tolls, and get free use of ferries and bus lanes in congested city centers. These perks, which are costing the government almost $1 billion this year, are being phased out in 2021, though any road tolls and fees would be limited to half of what gasoline car owners must pay. Gradually, subsidies for electric cars will be replaced by higher taxes on traditional cars. Some 36 percent of all new cars sold are SUVs, which provide safety in the country's tough winters. Tesla's SUV, the Model X - the motor of choice for well-to-do environmentally-minded Norwegians.
Note: How strange that this AP article was posted and then removed from both the Washington Post website and ABC news website. For more along these lines, see concise summaries of deeply revealing news articles on energy corruption from reliable major media sources. Then explore the excellent, reliable resources provided in our New Energy Information Center.
---
Luxembourg to Become the First Country to Offer Free Mass Transit for All
December 6, 2018, New York Times
https://www.nytimes.com/2018/12/06/world/europe/luxembourg-free-mass-transit.html
Luxembourg is a small country with big traffic jams. When Prime Minister Xavier Bettel was sworn in for a second term ... his governing coalition promised free mass transit for all, which would make the country the first to offer such a benefit. Luxembourg is barely larger than a city-state, with a population of about 560,000. But more than 180,000 workers commute across the border from Belgium, France and Germany. Luxembourg already has the highest number of cars for its population in the European Union: 662 for 1,000 people, bringing it closest in the region to the United States, a world leader with more than 800 cars per 1,000 people. The number of international commuters has doubled in the past two decades, rising more quickly than the country anticipated. This has caused the kind of congestion that is familiar to those who commute into many big cities. Luxembourg's highways are packed with cars, and overcrowded trains often suffer delays. Some cities in Europe and elsewhere already offer free mass transit at certain times and to people like retirees or the unemployed. Others are considering widening the circle to all users. This year, Luxembourg budgeted nearly €900 million in public money for its mass transit system. Free mass transit will be available from the beginning of 2020, said Dany Frank, a spokeswoman for the Ministry of Mobility.
Note: Explore a treasure trove of concise summaries of incredibly inspiring news articles which will inspire you to make a difference.
---
'Our time is now': world youth poll reveals unexpected optimism
September 24, 2018, The Guardian (one of the UK's leading newspapers)
https://www.theguardian.com/global-development/ng-interactive/2018...
Teenagers in Kenya and Mexico are more optimistic about their future than those in France and Sweden, according to polling across 15 countries, which found young people in developing nations have more positive outlooks. The survey, conducted by Ipsos ... found young people across all countries were more optimistic than adults, though there was widespread dissatisfaction with politicians. More than nine in 10 teenagers in Kenya, Mexico, China, Nigeria and India reported feeling positive about their future. Their responses contrasted with those of young people in France and Sweden, the most pessimistic of countries surveyed. Dr Alex Awiti, from Aga Khan University, who has researched youth attitudes across east Africa, said young people in the region are optimistic because they know that their voices count. "If young people want to mobilise, all the governments in east Africa could be toppled within a matter of days," he said. "What is impressive is young people across east Africa really know what they want." Awiti pointed to the large numbers of youth-led organisations in countries such as Kenya, where under-35s make up about 80% of the population. Young people are still, however, under-represented in politics.
Note: Explore a treasure trove of concise summaries of incredibly inspiring news articles which will inspire you to make a difference.
---
Could yoga save prisoners from a life of crime?
September 11, 2018, The Guardian (One of the UK's leading newspapers)
https://www.theguardian.com/society/2018/sep/11/yoga-prisons-crime-cut-reoffending
New research shows the meditative exercise improves mental health, reduces stress and can prevent reoffending. The power of yoga to change [a prisoner's] life is backed by two Swedish studies that found it may reduce reoffending. The new study, led by Professor Nóra Kerekes at University West, Trollhätten, in Sweden, and published last week in Frontiers in Psychiatry, found that 10 weeks of regular yoga can lead to a significant reduction in obsessive-compulsive and paranoid thinking, which in turn, say researchers, can make reoffending less likely. This effect is specific to yoga, and not to exercise in general, they found. It can also lead to a decrease in "somaticisation" (mental distress leading to physical symptoms such as breathing problems, heart pains and stomach upsets). The study of 152 volunteers in nine medium- and high-security prisons in Sweden builds on a 2017 study of the same volunteers that showed that yoga improved stress levels, concentration, sleep quality, psychological and emotional wellbeing, as well as reducing aggression and antisocial behaviour. A Prison Service spokeswoman says: "Research shows activities like this can make prisoners less likely to reoffend, keeping the public safer." She was unable to explain why, given this evidence, it wasn't government policy to make yoga available to all prisoners, but said it was up to individual prison governors to decide which activities to offer.
Note: Explore a treasure trove of concise summaries of incredibly inspiring news articles which will inspire you to make a difference.
---
Hope to those serving long prison sentences
December 3, 2018, San Francisco Chronicle (San Francisco's leading newspaper)
https://www.sfchronicle.com/opinion/openforum/article/Former-lifers-mentor...
[California] Gov. Jerry Brown has issued more than 1,100 pardons and commuted more than 150 sentences since taking office in 2011 - far more than have his recent predecessors. The governor's intervention creates a new pathway to justice for people serving long prison sentences under some of the nation's harshest sentencing laws. His action moves California away from the brutality of mass incarceration and toward a renewed focus on rehabilitation and redemption. I know well the power of hope in the darkness behind prison walls. In 2012, I was released after serving 24 years of a life sentence. Now I lead the Hope and Redemption Team, an initiative funded by the California Department of Corrections and Rehabilitation to provide rehabilitative programming inside seven state prisons. Our model is unique. Every member of our full-time staff is a former lifer who has served decades of time and is now a living example of redemption. Success stories rarely make the news, but I see them every day. Graduates of our program and job-readiness training offered by the Anti-Recidivism Coalition have earned their release and built careers in the building and construction trades, prison ministry, higher education, entertainment and tech. Trained in violence prevention, they go into juvenile halls and work with youth to break the cycle of incarceration before it begins. They are contributing to society and making communities stronger and safer - things that prison can never accomplish.
Note: Explore a treasure trove of concise summaries of incredibly inspiring news articles which will inspire you to make a difference.
---
DNA Test Helps Mother Reunite With Daughter She Thought Died Nearly 70 Years Ago
December 9, 2018, New York Times
https://www.nytimes.com/2018/12/09/us/mother-reunited-daughter-dna.html
A DNA test has helped reunite a mother and daughter after nearly 70 years by uncovering a startling secret: A baby girl long thought to be dead was alive, and had been covertly adopted by a family in Southern California that lied about her origins. The girl, Connie Moultroup, who is now 69, met her birth mother for the first time this month. "I was absolutely floored," she said, upon discovering that her mother, Genevieve Purinton, 88, was living in Tampa, Fla. Ms. Purinton was similarly shocked. After giving birth in 1949, she said, she was told her newborn had died. CeCe Moore, a genetic genealogist and founder of The DNA Detectives, said the two women are "far from alone." Ms. Purinton said she was alone when she gave birth on May 12, 1949. She never saw the baby. "I was told it was a girl, but she died," Ms. Purinton said. The adoption documents, which Ms. Moultroup retrieved from the adoptions and abandonment unit at the Edmund D. Edelman Children's Court in Los Angeles County, showed that a doctor at the hospital had arranged for the adoption. Within the paperwork she found her mother's signature. Ms. Purinton said that she recalled having signed papers at the hospital, but that she assumed they were meant to provide a directive in the event that she died or could no longer care for her daughter. "I had no idea what I signed," she said. Before being reunited with her daughter, Ms. Purinton thought she was the last surviving member of her immediate family.
Note: Explore a treasure trove of concise summaries of incredibly inspiring news articles which will inspire you to make a difference.
---
Microfragmentation: a breakthrough for coral reef restoration
September 18, 2018, Medium.com
https://medium.com/@amykwilson/microfragmentation-a-breakthough-for-coral-reef...
The benefits coral reefs provide are endless. Not only are they the home of up to 9 million species but are a source of food, medicine, cosmetics and tourism. Unfortunately, coral reefs around the world are declining at a rapid rate due to ... human-related factors. In some areas of Florida and the Caribbean, coral cover has declined by 50–80 per cent in just the last three decades. Coral scientists are working hard to restore corals as fast as possible. At the Elizabeth Moore International Center for Coral Reef Research & Restoration they have managed to develop a micro-fragmentation and fusion method to speed the growth of ... important reef-building species [of coral], known for their slow growth in the wild. The fragmentation technique consists of breaking the corals into smaller pieces of 1 to 5 polyps, using a specialised saw. This stimulates the coral tissue to grow ... at 25 to 50 times the normal growth rate. The fragments are then placed in their shallow water tanks. Algal growth and debris are removed regularly. Clone fragments recognise each other so instead of fighting each other for resources [they] fuse together to form larger colonies. After 4- 12 months the fully grown corals are now ready to be planted back into the ocean or fragmented to restart the process. Labs are able to fragment, grow and recombine corals in under 2 years to a size which would normally take 100 years. They have now successfully planted more than 20,000 corals onto depleted reefs in the Florida Keys.
Note: Watch an inspiring three-minute video on this process.
---
For NFL Giving, Warrick Dunn Is a Model
January 19, 2018, Sports Illustrated
https://www.si.com/nfl/2018/01/19/nfl-warrick-dunn-homes-holidays-habitiat...
Warrick Dunn has been retired for nine years. It's interesting that, even though he is one of 31 men to rush for more than 10,000 yards in NFL history. We remember him—at least I do—more for giving away houses than for running for touchdown, in part because he's still doing it. Even in retirement, Dunn and his Warrick Dunn Charities are still partnering with Habitat for Humanity to build homes for disadvantaged families across the United States. In December, Dunn and Habitat combined to build homes number 158 (in Detroit) and 159 (in Atlanta) and place two families in them before the holidays. Furnished, as Dunn like to say, "all the way down to the toothbrushes in the bathroom." Recently I was with Dunn when he surprised Texans quarterback Deshaun Watson with a visit, a reminder that Dunn's generosity made it possible for Watson and his single mom and family to move into a Habitat for Humanity home in Gainesville, Ga., 11 years ago. Watson made it clear that the home meant a new life and a shot at the American dream for his family. "I'll never be able to thank him, and Habitat, and everyone who made it possible, enough," Watson said. "I grew up in a situation where we needed a lot of support," [said Dunn]. "I lost my mom at 18. Single mom, six kids, and a Baton Rouge police officer. She was gunned down by armed robbers at a bank. When she lost her life, the city of Baton Rouge started a fund for us. And that's how we were able to survive. That really helped me understand what it means to care about your neighbor."
Note: Explore a treasure trove of concise summaries of incredibly inspiring news articles which will inspire you to make a difference.
---
Note: For summaries of the latest news articles covering deep politics and censored news, click here. For summaries of the most important news articles ever along these lines, click here.
Don't miss our treasure trove of inspiring resources
Kindly support this work of love: Donate here
Explore the mind and heart expanding websites managed by the nonprofit PEERS network:
Subscribe here to one of the two popular PEERS email lists