Mindfulness Enters School Curriculums, 1/3 of Energy Generation Now Renewable, Toyota Opens Hybrid Patents
Inspiring News Articles
April 19, 2019
Hey awesome friends,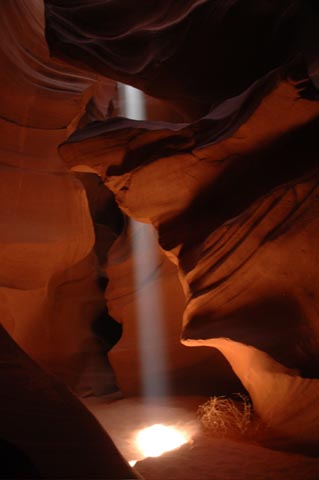 Explore below key excerpts of inspiring news articles with great information on England's introduction of mindfulness into school curriculums, industry data showing that over one third of global energy production capacity is now renewable, Toyota Motor Corp's announcement that it will offer royalty-free access to its hybrid-vehicle technologies, and more.
Each inspiring excerpt is taken verbatim from the media website listed at the link provided. If any link fails, click here. The key sentences are highlighted in case you just want to skim. Please spread the inspiration and have a great one!
With sacred love and warm wishes,
Fred Burks for the PEERS websites
Special note: Renowned consciousness researcher Ralph Metzner, a monthly supporter of PEERS for over 10 years, passed away last month, as described in this inspiring New York Times article.
Quote of the week: "When we're each aware of our own magnificence, we don't feel the need to control others, and we won't allow ourselves to be controlled." ~~ Anita Moorjani
Video of the week: Watch a fascinating, inspiring interview with Harvard professor and renowned author Michael Pollan titled "Exploring the Frontiers of Psychedelics." His moving personal experiences show the incredible potential waiting to be tapped in this budding field.
---
Schools in England Introduce a New Subject: Mindfulness
February 4, 2019, New York Times
https://www.nytimes.com/2019/02/04/world/europe/uk-mindfulness-children-school.html
Students in England already learn about mathematics, science and history, but hundreds of schools are preparing to expand the traditional curriculum with a new subject: mindfulness. In up to 370 English schools, students will start to practice mindfulness as part of a study to improve youth mental health. They will work with mental health experts to learn relaxation techniques, breathing exercises and other methods to "help them regulate their emotions," the government said. The study, which will run until 2021, is one of the largest of its kind in the world. "As a society, we are much more open about our mental health than ever before, but the modern world has brought new pressures for children," Damian Hinds, the British education secretary, said. "Children will start to be introduced gradually to issues around mental health, well-being and happiness right from the start of primary school," he added. The initiative comes months after a survey commissioned by the National Health Service found that one in eight children in England between the ages of 5 and 19 suffered from at least one mental disorder at the time of their assessment in 2017. Dr. Jessica Deighton ... who is leading the government trials, said that the new initiative was intended to offer more than quick fixes. "There is a tendency to think that the solution is mental health intervention," she said. "We will try to reduce the stigma against mental health problems, by making the school environment literate in mental health."
Note: Explore a treasure trove of concise summaries of incredibly inspiring news articles which will inspire you to make a difference.
---
One-Third Of World's Power Plant Capacity Is Now Renewable
April 3, 2019, Forbes
https://www.forbes.com/sites/johnparnell/2019/04/03/one-third-of-worlds-power...
One-third of the world's installed electricity generation capacity is from renewable sources, according to the latest industry statistics. The data compiled by the International Renewable Energy Agency (IRENA) shows that two-thirds of the power capacity added around the world in 2018 was from renewables. Wind and solar accounted for 84% of that total. 2018 was characterized by a spate of solar and wind pricing breakthroughs. Falling interest rates for investors, ongoing technology improvements and regulatory frameworks that encourage competition among would-be developers have all played a part. The geographical distribution of the new plants includes developing and developed economies but it is the former leading the way. The three fastest growing regions were Oceania, Asia and Africa. Asia also became the first terrawatt region, just, with IRENA's figures putting installed renewable capacity at 1,024GW. More than two-thirds of that is in China. Offshore wind capacity has doubled since 2015 but only represented around 4.4GW of the 171GW of renewable power plant deployed in 2018. The concentration of offshore wind remains firmly in Europe (~80%). Solar was the runaway leader of the pack adding 94GW in 2018 to 49GW of wind, on- and offshore. Half of the world's total installed capacity is currently hydropower but China was the only nation to make substantial hydro additions last year. Bioenergy [added] 6GW.
Note: Explore a treasure trove of concise summaries of incredibly inspiring news articles which will inspire you to make a difference.
---
Toyota to give royalty-free access to hybrid-vehicle patents
April 3, 2019, CNBC/Reuters
https://www.cnbc.com/2019/04/03/reuters-america-update-1-toyota-to-give-royalty...
Toyota Motor Corp plans to offer royalty-free access to its hybrid-vehicle technology patents as early as this year, the Nikkei Asian Review reported. Toyota, which holds roughly 20,000 active patents in the field, is expected to make accessible most of the latest ones covering motors, power converters and batteries. Since pioneering the Prius, the world's first mass-produced hybrid car, in 1997, Toyota has sold more than 12 million cars featuring the technology, which twins a conventional gasoline engine and electric motor, saving fuel by capturing energy during coasting and breaking and using it to power the motor. Hybrid vehicles account for around 3 percent of all vehicles sold globally, eclipsing the roughly 1 percent share of all-battery EVs. Toyota vehicles account for more than 80 percent of the hybrid vehicle market. Global automakers have pledged to electrify their vehicle offerings in the coming years amid tightening global emissions regulations, but many acknowledge that shifting to all-battery EVs will take time due to the high cost of the required batteries. Toyota has long held to its belief that its hybrids, whose fuel efficiency is roughly double that of gasoline cars, are a cost-effective alternative to all-battery EVs, due to their lower cost, lack of need for charging infrastructure, and because they operate more or less like gasoline cars.
Note: Explore a treasure trove of concise summaries of incredibly inspiring news articles which will inspire you to make a difference.
---
Battery Power's Latest Plunge in Costs Threatens Coal, Gas
March 26, 2019, Bloomberg
https://about.bnef.com/blog/battery-powers-latest-plunge-costs-threatens-coal-gas/
Two technologies that were immature and expensive only a few years ago but are now at the center of the unfolding low-carbon energy transition have seen spectacular gains in cost-competitiveness in the last year. The latest analysis by research company BloombergNEF (BNEF) shows that the benchmark levelized cost of electricity, or LCOE, for lithium-ion batteries has fallen 35% to $187 per megawatt-hour since the first half of 2018. Meanwhile, the benchmark LCOE for offshore wind has tumbled by 24%. Onshore wind and photovoltaic solar have also gotten cheaper, their respective benchmark LCOE reaching $50 and $57 per megawatt-hour for projects starting construction in early 2019, down 10% and 18% on the equivalent figures of a year ago. Elena Giannakopoulou, head of energy economics at BNEF, commented: "Looking back over this decade, there have been staggering improvements in the cost-competitiveness of these low-carbon options, thanks to technology innovation, economies of scale, stiff price competition and manufacturing experience. The most striking finding in this LCOE Update, for the first-half of 2019, is on the cost improvements in lithium-ion batteries. These are opening up new opportunities for them to balance a renewables-heavy generation mix. Batteries co-located with solar or wind projects are starting to compete, in many markets and without subsidy, with coal- and gas-fired generation for the provision of 'dispatchable power' that can be delivered whenever the grid needs it.
Note: For more along these lines, see concise summaries of deeply revealing energy news articles from reliable major media sources.
---
"The Price of Free" star Kailash Satyarthi says consumers have the power to end child slavery
November 29, 2018, CBS News
https://www.cbsnews.com/news/the-price-of-free-star-kailash-satyarthi-says...
Nobel Peace Prize winner Kailash Satyarthi wants consumers to ask more questions. Satyarthi stars in the new documentary, "The Price of Free," in which he rescues child slaves in India who work in factories, some of which supply U.S. stores. He told CBS News, "For every product, consumers can ask this question to the brand or shopkeepers, 'How can you guarantee that they are truly made without child labor?' That can be the starting point ... When consumers star asking questions, then [stores] have to find answers." Satyarthi said consumers have the power to hold businesses accountable for their practices. "It would not be too difficult to write to president of a company and ask, 'How will you ensure that your products are made without child labor?'" he said. "This is their moral and legal responsibility to ensure that no child exploit or labor is engaged. Brands cannot just escape." Satyarthi began his work freeing child slaves in India in 1981 and says he has saved more than 85,000 children since then. He has expanded his work to reach children around the world who are touched by not just slavery, but also trafficking, sexual abuse and other types of violence. The children come from poor families who are told they will be paid and taken care of; instead, they become enslaved under poor working conditions. He said that beyond the rescues, his organizations make sure the children have the social and educational support they need through government services before they are released.
Note: Why have so few ever heard of this most amazing, courageous man who has risked his life countless times to rescue tens of thousands of children from slave labor? After surviving numerous beatings and the murder of two of his colleagues, Satyarthi won the Nobel Peace Prize in 2014 for creating a global network focused on fighting for the rights of over 100 million child workers worldwide and rescuing the many millions still held as slave labor in almost every country in the world. Don't miss the moving documentary on Satyarthi and his work titled "The Price of Free."
---
They Were Addicted to Opioids. Now They're Running the New York Marathon.
November 1, 2018, New York Times
https://www.nytimes.com/2018/11/01/nyregion/marathon-opioid-recovery-odyssey...
Ryan Stevens sat on the edge of a concrete balustrade in Central Park after finishing three laps around the reservoir. She and her fellow runners [are] from Odyssey House, a drug and alcohol rehabilitation center. Ms. Stevens, who is 36 and lives in the Morris Park neighborhood of the Bronx, was prepping for Sunday's New York City Marathon — her fourth, she said — as a member of a unique group of competitors: former drug users who turned to running as part of their recovery from opioid addiction. Ms. Stevens said she grew up in Rhode Island and became addicted to her mother's prescription opioids at 22. That opened the door to ecstasy, cocaine and crystal meth. She completed an inpatient residential program at Odyssey House in June. Running, she said, has been central to her recovery. The 45 runners on the Odyssey House team who are planning to run New York's 26.2-mile trek include 19 current clients. The rest are supporters and alumni. John Tavolacci, Odyssey House's chief operating officer, said he has run 22 marathons. He started the running group in 2001 as a supplement to treatment, based on a strong belief that running can be effective in helping overcome addiction. He has watched the Odyssey House team build self-esteem among participants, create a cooperative environment, and fill time for runners that otherwise might have been spent on negative pursuits.
Note: Explore a treasure trove of concise summaries of incredibly inspiring news articles which will inspire you to make a difference.
---
Tesla boom lifts Norway's electric car sales to record market share
April 1, 2019, Reuters
https://www.reuters.com/article/us-norway-autos/tesla-boom-lifts-norways-electric...
Exempting battery engines from taxes imposed on diesel and petrol cars has upended Norway's auto market, elevating brands like Tesla and Nissan, with its Leaf model, while hurting sales of Toyota, Daimler and others. In 2018, Norway's fully electric car sales rose to a record 31.2 percent market share from 20.8 percent in 2017, far ahead of any other nation, and buyers had to wait as producers struggled to keep up with demand. The sales figures consolidate Norway's global lead in electric car sales per capita, part of an attempt by Western Europe's biggest producer of oil and gas to transform to a greener economy. The International Energy Agency (IEA), which includes plug-in hybrids when calculating electric car sales, measured Norway's share of such cars at 39 percent in 2017, far ahead of second-placed Iceland on 12 percent and Sweden on 6 percent. In China, the market share was 2.2 percent in 2017, and in the United States just 1.2 percent, IEA data show. While the numbers will vary from month to month, half of all cars sold in 2019 in Norway will probably be fully electric, the head of the Norwegian Electric Vehicle Association (NEV) said. "We are pretty sure we are going to reach 50 percent market share in total this year. Maybe even pass it, which is pretty amazing," NEV Secretary General Christina Bu told Reuters. Cars that rely solely on internal combustion engines with no hybrid electric unit had a market share of only 22.7 percent in March, the lowest on record.
Note: Explore a treasure trove of concise summaries of incredibly inspiring news articles which will inspire you to make a difference.
---
Grid parity: Why electric utilities should struggle to sleep at night
March 25, 2014, Washington Post blog
https://www.washingtonpost.com/blogs/innovations/wp/2014/03/25/...
What's good news for those concerned with climate change, and bad news for electric utilities? That's grid parity. It exists when an alternative energy source generates electricity at a cost matching the price of power from the electric grid. As grid parity becomes increasingly common, renewable energy could transform our world and slow the effects of climate change. Advances in solar panels and battery storage will make it more realistic for consumers to dump their electric utility, and power their homes through solar energy. A 2013 Deutsche Bank report said that 10 states are currently at grid parity: Arizona, California, Connecticut, Hawaii, Nevada, New Hampshire, New Jersey, New Mexico, New York and Vermont. Germany, Spain, Portugal and Australia have reached grid parity. This shift has benefited from a dramatic drop in the price of solar panels, which dropped 97.2 percent from 1975 to 2012. As solar energy gets cheaper, traditional electric utilities are doing the opposite. The cost of maintaining the electric grid has gotten more expensive, but reliability hasn't improved. If customers leave electric utilities, it starts a downward spiral. Fewer customers will mean higher rates, which encourages remaining customers to jump ship for a solar-battery system. Energy upstarts are led by forward thinkers with disruptive track records and eyes on society's big problems.
Note: Read through a rich collection of energy news articles with inspiring and revealing news on energy developments. Then explore a treasure trove of concise summaries of incredibly inspiring news articles which will inspire you to make a difference.
---
Vitamin D May Double Chances of Surviving Breast Cancer
March 7, 2014, Time Magazine
http://time.com/16148/vitamin-d-may-double-chances-of-surviving-breast-cancer/
In a new study, researchers found that breast-cancer patients who had high levels of vitamin D were twice as likely to survive [as] women with low levels. They reviewed five studies that observed more than 4,440 women. "The study has implications for including vitamin D as an adjuvant to conventional breast cancer therapy," study co-author Dr. Heather Hofflich, an associate professor of medicine at the University of California San Diego, said in a press release. The researchers recommend that vitamin D should be added to the various treatments given to women fighting breast cancer. The body naturally produces vitamin D when exposed to sunlight, but milk, fatty fish and other foods can also boost production. Patients could also take vitamin D supplements.
Note: This is huge news! Why isn't this exciting development getting more press coverage? Read numerous major media articles revealing potential cancer cures which have received little attention. And see an excellent article with more on the Vitamin D connection.
---
Note: For summaries of the latest news articles covering deep politics and censored news, click here. For summaries of the most important news articles ever along these lines, click here.
Don't miss our treasure trove of inspiring resources
We're $4,100 in the red for the year.
Kindly support this work of love: Donate here
Explore the mind and heart expanding websites managed by the nonprofit PEERS network:
Subscribe here to one of the two popular PEERS email lists