Music Memory Box Helps Dementia, Norway's Most Humane Prison, Finland's Key to Happiness
Inspiring News Articles
May 3, 2019
Hey awesome friends,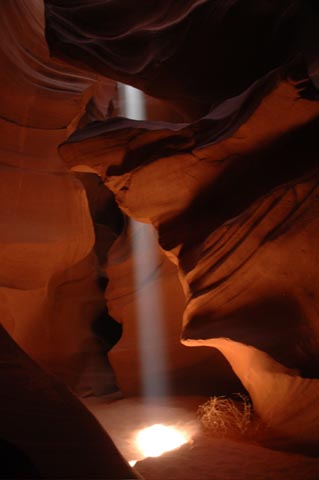 Explore below key excerpts of inspiring news articles with great information on the 'Music Memory Boxes' helping those with dementia stay connected with loved ones, Norway's incredibly humane prison system, how Finland's emphasis on equality makes for a happy population, and more.
Each inspiring excerpt is taken verbatim from the media website listed at the link provided. If any link fails, click here. The key sentences are highlighted in case you just want to skim. Please spread the inspiration and have a great one!
With sacred love and warm wishes,
Fred Burks for the PEERS websites
Special note: Read an excellent essay exploring the perennial question, "what is consciousness?" This eye-opening article describes how there may be a link between Japan's entirely voluntary vaccination policy and their having some of the healthiest children in the world.
Quote of the week: "Authenticity is the daily practice of letting go of who we think we're supposed to be and embracing who we are." ~~ Brene Brown
Video of the week: Watch a deeply moving seven-minute clip of how MDMA has transformed and even saved the lives of veterans suffering from PTSD.
---
Inventor Makes 'Music Memory Box' So Dementia Patients Can Reconnect With Their Loved Ones
April 11, 2019, Good News Network
https://www.goodnewsnetwork.org/dementia-patients-reconnect-with-family-thanks-to...
The Music Memory Box was created as a means of using photographs, objects, and music to help people with dementia to remember their past. The box is programmed to play certain songs that are associated with the various possessions and photos. When one of the objects is placed in the center of the box, a sensor triggers box's speakers so that it plays the song that corresponds with the object. 28-year-old designer Chloe Meineck says that her great-grandmother's experience with dementia served as the inspiration for the box. Whenever Meineck when to visit the senior at her nursing home, the woman always failed to recognize her. Upon hearing certain songs, however, Meineck's great-grandmother would suddenly begin to recall heartfelt stories from her past. 74-year-old Monica Garrity [said] she and her husband Steve, who has dementia, began using the box in 2017 as a means of helping him to remember events from their marriage – and they've been regularly using the box ever since. "We have been able to connect again, it is wonderful," says Monica. "He doesn't usually communicate with me but when the music plays, he hums along and even holds out his hand to grab mine. It takes us back to when we got married." In addition to receiving dozens of awards for her design, Meineck recently held a Kickstarter campaign in order to fund the manufacturing of the first batch of Music Memory Boxes. Within two weeks, she was able to raise the necessary funds.
Note: Don't miss a video of the Music Memory Box in action at the link above. Explore a treasure trove of concise summaries of incredibly inspiring news articles which will inspire you to make a difference.
---
The Radical Humaneness of Norway's Halden Prison
March 26, 2015, New York Times
https://www.nytimes.com/2015/03/29/magazine/the-radical-humaneness-of-norways...
The turnoff to Norway's newest prison was marked by a modest sign. There were no signs warning against picking up hitchhikers, no visible fences. Halden Fengsel ... is often called the world's most humane maximum-security prison. To anyone familiar with the American correctional system, Halden seems alien. Its modern, cheerful and well-appointed facilities, the relative freedom of movement it offers, its quiet and peaceful atmosphere — these qualities are so out of sync with the forms of imprisonment found in the United States that you could be forgiven for doubting whether Halden is a prison at all. It is, of course, but it is also ... the physical expression of an entire national philosophy about the relative merits of punishment and forgiveness. The treatment of inmates at Halden is wholly focused on helping to prepare them for a life after they get out. Not only is there no death penalty in Norway; there are no life sentences. Norwegian Correctional Service ... works with other government agencies to secure a home, a job and access to a supportive social network for each inmate before release; Norway's social safety net also provides health care, education and a pension to all citizens. If inmates are having problems with one another, an officer or prison chaplain brings them together for a mediation session that continues until they have agreed to maintain peace and have shaken hands. Even members of rival gangs agree not to fight inside.
Note: Watch a great, short video on this model prison.
---
Why Finland comes out on top on happiness and more
April 7, 2019, Los Angeles Times
https://www.latimes.com/opinion/op-ed/la-oe-ollila-finland-happiness-20190407...
When the U.N.'s 2019 World Happiness Report came out last month, Finland ranked on top for the second year in a row. Small Finland — about 75% the size of California with just 5.5 million people — consistently trounces the United States and other developed nations on ratings of life satisfaction, health, safety, governance, community and social progress. The underlying reason Finns are faring so well is because we have a different mindset about success — one that's based on equity and community. In the United States, happiness and success are perceived as individual pursuits, indeed, even competitive ones. In Finland, success is a team sport. While Finland is by no means struggling financially, its GDP per capita is lower than those of its neighboring Nordic countries, and much lower than that of the U.S. The difference is, in the words of Meik Wiking of the Happiness Research Institute in Denmark, "the Finns are good at converting wealth into well-being." The more equal a society is, the happier its citizens are. Finland is ranked among the most equal of all the 36 OECD countries. This ... helps support overall high levels of trust. Finns trust one another and, perhaps more impressively, they trust their government. And although Finns pay some of the highest taxes worldwide, there is a transparency to the Finnish system that many other countries lack. Every year the government makes public the tax data of all its citizens and corporations on what has come to be called National Envy Day.
Note: Explore a treasure trove of concise summaries of incredibly inspiring news articles which will inspire you to make a difference.
---
Dolphins Guide Scientists to Rescue Suicidal Girl
May 29, 2014, National Geographic
https://blog.nationalgeographic.org/2014/05/29/dolphins-guide...
My research team and I were following a school of bottlenose dolphins near shore ... off Los Angeles, California. The dolphins were still feeding in circle near shore, when suddenly, one individual changed direction heading out toward deeper water. A minute later, the rest of the school turned to follow. Seeing them abruptly leave a foraging ground and change direction came as a surprise to the research team. I decided to follow them. The dolphins increased their speed. Somewhere near three miles offshore the dolphin group stopped, forming a sort of ring around a dark object in the water. "Someone's in the water!" yelled my assistant, standing up and pointing at the seemingly lifeless body of a girl. As the boat neared, she feebly turned her head toward us, half-raising her hand as a weak sign for help. If we didn't act immediately, the girl would die. We [pulled] the frail and hypothermic body on board. "She is cyanotic," said one of my researchers, also a lifeguard, after a cursory examination. "She has severe hypothermia. We need to get her warm!" We managed to get some of her wet garments off and wrap her in a blanket. We took turns keeping her warm by huddling with her under the blanket. A couple of hours later, we were all waiting outside the emergency room at the Marina del Rey hospital. The ER doctor came out to talk with us. The girl, it seems, would pull through, and he thanked us for our quick action. He tells us the girl was vacationing in L.A. from Germany and, as the letter found in her plastic bag explained, she was attempting suicide. If we hadn't found her, if the dolphins hadn't led us offshore when they did, to that specific place, she would have died.
Note: This article has been adapted from the book Dolphin Confidential: Confessions of a Field Biologist. For more on the amazing capacities of dolphins and other marine mammals, as well as the threats they face from human activities, click here. For a treasure trove of great news articles which will inspire you to make a difference, click here.
---
A suburbia for the homeless exists and they can live there forever
March 28, 2019, CNN News
https://www.cnn.com/2019/03/26/us/iyw-town-for-the-homeless-trnd/index.html
The world looks a little brighter from the front porch of your own home. It's a sight more than 200 formerly homeless people are waking up to each morning at the Community First! Village in Austin, Texas. And they can take their time getting used to it; residents are invited to stay for the rest of their lives. Community First! Village is built and run by the nonprofit Mobile Loaves & Fishes to lift the most chronically homeless off the streets and into a place they can call home. They live in about 100 RVs and 125 micro homes arranged on streets with names like "Peaceful Path" and "Goodness Way." Heavy machinery has broken ground on the neighboring 24 acres to add another 310 housing units. When complete, Mobile Loaves and Fishes believes it will be able to provide permanent homes for approximately 40% of the chronically homeless in Austin. The 51-acre planned village was designed to create a sense of community. The homes are "micro" on purpose, providing just enough comfort and privacy but small enough to encourage the owners to step outside. There they find front porches dotted along stone-paved paths that lead to community kitchens, laundry and wash rooms, meeting halls, playgrounds, a dog park, a barber shop, an outdoor movie theater, a medical facility and a community market. New residents might initially keep to themselves, but it is hard to resist the smell of Texas barbecue on the grill, or the sight of fresh vegetables grown on site and being sliced for the community potluck dinner.
Note: Explore a treasure trove of concise summaries of incredibly inspiring news articles which will inspire you to make a difference.
---
The Healing Power of Gardens
April 18, 2019, New York Times
https://www.nytimes.com/2019/04/18/opinion/sunday/oliver-sacks-gardens.html
All of us have had the experience of wandering through a lush garden or a timeless desert, walking by a river or an ocean, or climbing a mountain and finding ourselves simultaneously calmed and reinvigorated. The importance of these physiological states on individual and community health is fundamental and wide-ranging. In 40 years of medical practice, I have found only two types of non-pharmaceutical "therapy" to be vitally important for patients with chronic neurological diseases: music and gardens. I cannot say exactly how nature exerts its calming and organizing effects on our brains, but I have seen in my patients the restorative and healing powers of nature and gardens, even for those who are deeply disabled neurologically. In many cases, gardens and nature are more powerful than any medication. My friend Lowell has moderately severe Tourette's syndrome. In his usual busy, city environment, he has hundreds of tics and verbal ejaculations each day - grunting, jumping, touching things compulsively. I was therefore amazed one day when we were hiking in a desert to realize that his tics had completely disappeared. The remoteness and uncrowdedness of the scene, combined with some ineffable calming effect of nature, served to defuse his ticcing, to "normalize" his neurological state. The effects of nature's qualities on health are not only spiritual and emotional but physical and neurological. I have no doubt that they reflect deep changes in the brain's physiology, and perhaps even its structure.
Note: The above is excerpted from "Everything in Its Place," a posthumous collection of writings by Dr. Oliver Sacks. Explore a treasure trove of concise summaries of incredibly inspiring news articles which will inspire you to make a difference.
---
Shenzhen's silent revolution: world's first fully electric bus fleet quietens Chinese megacity
December 12, 2018, The Guardian (One of the UK's leading newspapers)
https://www.theguardian.com/cities/2018/dec/12/silence-shenzhen-world-first...
You have to keep your eyes peeled for the bus at the station in Shenzhen's Futian central business district these days. The diesel behemoths that once signalled their arrival with a piercing hiss, a rattle of engine and a plume of fumes are no more, replaced with the world's first and largest 100% electric bus fleet. Shenzhen now has 16,000 electric buses in total and is noticeably quieter for it. "We find that the buses are so quiet that people might not hear them coming," says Joseph Ma, deputy general manager at Shenzhen Bus Group, the largest of the three main bus companies in the city. The benefits from the switch from diesel buses to electric are not confined to less noise pollution: this fast-growing megacity of 12 million... is also expected to achieve an estimated reduction in CO2 emissions of 48% and cuts in pollutants such as nitrogen oxides, non-methane hydrocarbons and particulate matter. Shenzhen Bus Group estimates it has been able to conserve 160,000 tonnes of coal per year and reduce annual CO2 emissions by 440,000 tonnes. Its fuel bill has halved. China's drive to reduce the choking smog that envelops many of its major cities has propelled a huge investment in electric transport. Although it remains expensive for cities to introduce electric buses – one bus costs around 1.8 million yuan (£208,000) – Shenzhen was able to go all-electric thanks to generous subsidies from both central and local government. Typically, more than half of the cost of the bus is subsidised by government," says Ma.
Note: Explore a treasure trove of concise summaries of incredibly inspiring news articles which will inspire you to make a difference.
---
Study: Running 5 Minutes a Day Could Add Years to Your Life
July 29 2014, Time Magazine
http://time.com/3053081/running-daily
According to a new study published in the Journal of the American College of Cardiology, running five minutes per day can reduce an individual's risk of premature death by about three years. Researchers found that people who ran less than an hour per week also saw an increase in lifespan, not just a decrease in risk of premature death. The study took place over the course of 15 years, testing participants ranging in age from 18-100. Separate research found that running more than 20 miles per week could take years off an individual's life, providing further evidence that less can be more with regard to exercise. According to that research, individuals who exhibit consistent but moderate workout patterns are likely to live the longest.
Note: Explore a treasure trove of concise summaries of incredibly inspiring news articles which will inspire you to make a difference.
---
American billionaires call for upgrades to capitalism, starting with higher taxes on themselves
April 8, 2019, CNBC News
https://www.cnbc.com/2019/04/08/american-billionaires-call-for-upgrades-to...
American billionaires are calling for changes to the system that enabled them to get rich. Warren Buffett, Jamie Dimon, Ray Dalio, Bill Gates and a list of others say that capitalism in its current form simply doesn't work for the rest of the United States. Some of their remedies involve higher taxes. Hedge fund titan Ray Dalio is the most recent to criticize the current economic system. On Monday, the Bridgewater founder told CNBC that while it doesn't need to be destroyed, capitalism does need to present an equal opportunity, which Dalio said he received through public education. The issue chafing billionaires and politicians alike is a growing income gap. The inequality between rich and poor Americans is as high as it was in late 1930s, Dalio pointed out in a paper posted online. The wealth of the top 1 percent of the population is now more than that of the bottom 90 percent of the population combined. Dalio called growing inequality and lack of investment in public education "an existential risk for the U.S." Berkshire Hathaway CEO Warren Buffett - third on Forbe's 2019 billionaires list - has repeatedly said the wealthy should be taxed more. In 2006, the CEO committed to give all of his Berkshire Hathaway stock to philanthropic foundations. He and Bill and Melinda Gates have asked hundreds of wealthy Americans to pledge at least 50 percent of their wealth to charity in the so-called "the Giving Pledge." There are now 190 people signed on, including Facebook CEO Mark Zuckerberg and Netflix CEO Reed Hastings.
Note: For more along these lines, see concise summaries of deeply revealing financial industry corruption news articles from reliable major media sources.
---
Note: For summaries of the latest news articles covering deep politics and censored news, click here. For summaries of the most important news articles ever along these lines, click here.
Don't miss our treasure trove of inspiring resources
We're $3,400 in the red for the year.
Kindly support this work of love: Donate here
Explore the mind and heart expanding websites managed by the nonprofit PEERS network:
Subscribe here to one of the two popular PEERS email lists