New Zealand's 'Well-Being' Budget, Simple Homeless Idea Works, Is the Universe Conscious?
Inspiring News Articles
June 7, 2019
Hey awesome friends,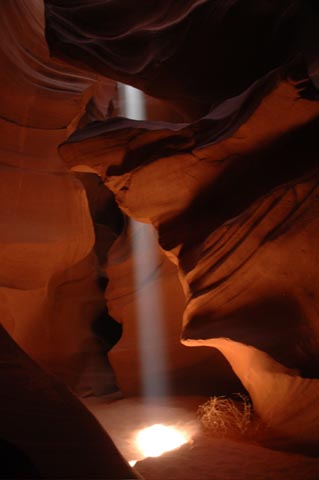 Explore below key excerpts of inspiring news articles with great information on New Zealand's new progressive agenda guided by 'well-being', a Republican mayor's idea for homelessness that really works, studies suggesting that the entire universe may be conscious, and more.
Each inspiring excerpt is taken verbatim from the media website listed at the link provided. If any link fails, click here. The key sentences are highlighted in case you just want to skim. Please spread the inspiration and have a great one!
With sacred love and warm wishes,
Fred Burks for the PEERS websites
Special note: Read a great essay titled "10 Reasons For Hope and Optimism."
Quote of the week: "Earth provides enough to satisfy every man's need, but not every man's greed." ~~ Gandhi
Video of the week: Robert F. Kennedy, Jr. is one of the most highly respected lawyers in the US. The son of assassinated RFK, he held a position as the lead lawyer for the National Resource Defense Council and served as a professor at Pace University when he found out about the major problems with vaccines. Confronted with undeniable evidence of a major cover-up of the deaths and damage done to many who received vaccines, he resigned his other positions to focus full time on the vaccine problem. Watch a powerful video of RFK, Jr. discussing the fraud around the Gardasil vaccine on this webpage. A transcript is also provided. Merck's global revenues from this vaccine are about $2.3 billion dollars. More on this available here and here.
---
New Zealand's Next Liberal Milestone: A Budget Guided by 'Well-Being'
May 22, 2019, New York Times
https://www.nytimes.com/2019/05/22/world/asia/new-zealand-wellbeing-budget.html
It's being called the next big move by a New Zealand government seen by progressives around the world as a beacon in increasingly populist times: a national budget whose spending is dictated by what best encourages the "well-being" of citizens. That means that as the center-left government of Prime Minister Jacinda Ardern sets its priorities in the budget that will be unveiled on May 30, it is moving away from more traditional bottom-line measures like productivity and economic growth and instead focusing on goals like community and cultural connection and equity in well-being across generations. "This budget is a game-changing event," said Richard Layard, a professor at the London School of Economics. As a major example of what that new framework will produce, Ms. Ardern unveiled on Sunday the biggest spending proposal to date in her coming budget: more than $200 million to bolster services for victims of domestic and sexual violence. It is "the biggest single investment ever" by a New Zealand government on the issue, Ms. Ardern said at an event showcasing the initiative, and will tackle one of the nation's "most disturbing, most shameful" problems. Under New Zealand's revised policy, all new spending must advance one of five government priorities: improving mental health, reducing child poverty, addressing the inequalities faced by indigenous Maori and Pacific islands people, thriving in a digital age, and transitioning to a low-emission, sustainable economy.
Note: Explore a treasure trove of concise summaries of incredibly inspiring news articles which will inspire you to make a difference.
---
This Republican mayor has an incredibly simple idea to help the homeless. And it seems to be working.
August 11, 2016, Washington Post
https://www.washingtonpost.com/news/inspired-life/wp/2016/08/11/this...
Republican Mayor Richard Berry was driving around Albuquerque last year when he saw a man on a street corner holding a sign that read: "Want a Job. Anything Helps." Throughout his administration, as part of a push to connect the homeless population to services, Berry had taken to driving through the city to talk to panhandlers about their lives. His city's poorest residents told him they didn't want to be on the streets begging for money, but they didn't know where else to go. Seeing that sign gave Berry an idea. The city could bring the work to them. Next month will be the first anniversary of Albuquerque's There's a Better Way program, which hires panhandlers for day jobs beautifying the city. The job pays $9 an hour, which is above minimum wage, and provides a lunch. At the end of the shift, the participants are offered overnight shelter as needed. In less than a year since its start, the program has given out 932 jobs clearing 69,601 pounds of litter and weeds from 196 city blocks. And more than 100 people have been connected to permanent employment. Berry's effort is a shift from the movement across the country to criminalize panhandling. A recent National Law Center on Homelessness & Poverty report found a noticeable increase, with 24 percent of cities banning it altogether and 76 percent banning it in particular areas. When panhandlers have been approached in Albuquerque with the offer of work, most have been eager for the opportunity to earn money, Berry said. They just needed a lift.
Note: Watch an inspiring video on this great program.
---
Is the Universe Conscious?
June 16, 2017, NBC News
https://www.nbcnews.com/mach/science/universe-conscious-ncna772956
Gregory Matloff's ideas are shocking. The veteran physicist at New York City College of Technology recently published a paper arguing that humans may be like the rest of the universe in substance and in spirit. A "proto-consciousness field" could extend through all of space, he argues. Stars may be thinking entities that deliberately control their paths. Put more bluntly, the entire cosmos may be self-aware. Called by its formal academic name ... "panpsychism" turns out to have prominent supporters in a variety of fields. New York University philosopher and cognitive scientist David Chalmers is a proponent. So too, in different ways, are neuroscientist Christof Koch ... and British physicist Sir Roger Penrose. The bottom line, Matloff argues, is that panpsychism is too important to ignore. One of the hallmarks of life is its ability to adjust its behavior in response to stimulus. Matloff began searching for astronomical objects that unexpectedly exhibit this behavior. Recently, he zeroed in on a little-studied anomaly in stellar motion known as Paranego's Discontinuity. On average, cooler stars orbit our galaxy more quickly than do hotter ones. Matloff ... noted that the anomaly appears in stars that are cool enough to have molecules in their atmospheres, which greatly increases their chemical complexity. Matloff noted further that some stars appear to emit jets that point in only one direction, an unbalanced process that could cause a star to alter its motion. He wondered: Could this actually be a willful process?
Note: For more along these lines, see concise summaries of deeply revealing news articles on the nature of reality.
---
The Married, Lesbian Palestinian-Jewish Couple Using Comedy to Smash Stereotypes
November 28, 2018, Haaretz (One of the Israel's leading newspapers)
https://www.haaretz.com/us-news/the-married-lesbian-palestinian-jewish-couple...
Eman El-Husseini and Jess Salomon have a few people to thank for their marriage, including a drunk Italian guy at a comedy club and Saddam Hussein. Salomon is a Jew from Canada, El-Husseini from a Palestinian family that fled Kuwait in 1991, after the Iraqi invasion. Not many two-person comedy acts can credibly say they are a lesbian Palestinian-Jewish married couple. "It's the only conflict you can bring up where everyone knows the reference," Salomon said. "Even if you're in the middle of nowhere America, if I say I'm Jewish and my wife is Palestinian, people are like 'Ooooh.'" The couple took different paths to comedy and have different styles: El-Husseini is louder, Salomon drier. But they are parlaying their marriage into a joint career. They have appeared together several times and are collaborating on a webcomic about their relationship. In one cartoon, El-Husseini encounters Christian missionaries and scares them away just by describing herself: "I'm Muslim ... and gay ... and my wife is Jewish," she says. "Have a nice day," the missionaries respond. Stand-up was a natural fit for El-Husseini, who lived in Canada from 1991 until 2015. She was never interested in school, and couldn't sing or dance, but could tell jokes. She sees comedy as a great way to give Palestinian and Muslim women more representation. Salomon began her career as a lawyer at the Canadian Justice Ministry. She decided to take off a couple years and return to Montreal for a shot at stand-up. That was nearly a decade ago.
Note: Explore a treasure trove of concise summaries of incredibly inspiring news articles which will inspire you to make a difference.
---
Reef restored: How Belize saved its beloved coral
May 15, 2019, Christian Science Monitor
https://www.csmonitor.com/Environment/2019/0515/Reef-restored-How-Belize-saved...
As the clock ticks for the world's coral reefs, Belize offers a compelling example both of how a grassroots environmental movement can spur governments to enact tougher environmental laws and regulations and how, when properly applied, restorative processes can help coral recover from even the most severe damage. In Belize, reefs were being rapidly degraded by both changing environmental factors and human development. The devastation that Ms. Carne witnessed sparked an idea. What if she could help the reef recover by reseeding and replanting coral beds the same way landscapers replenish flower beds? She eventually founded Fragments of Hope to ... develop and maintain coral nurseries. These nurseries are in situ marine laboratories containing submerged grids of rebar (called tables) as well as rope lines that foster young coral until they are big and healthy enough to be transplanted onto coral reefs in need of restoration or replenishment. By 2012 environmental organizations had helped mount a public referendum in which 96% of voters supported the restoration and protection of reef systems. The government [developed] a plan to tighten regulations, preserve mangrove habitats, and enact more oversight of reef systems. In 2015 Belize's government began to implement a long-term conservation plan, and in 2017 the government took the step, virtually unprecedented around the world, of putting a moratorium on all oil exploration.
Note: Explore a treasure trove of concise summaries of incredibly inspiring news articles which will inspire you to make a difference.
---
We Might Finally Be Able to Safely Drink Salt Water
May 8, 2019, Popular Mechanics
https://www.popularmechanics.com/science/green-tech/a27406103/desalination-water...
Being able to drink the waters of the ocean could solve countless problems across the globe. The only problem? Desalination has a dark side known as brine, an environmentally harmful byproduct. A new approach from Columbia University, however, could radically change the limits of desalination. They call it Temperature Swing Solvent Extraction (TSSE). TSSE can desalinate extremely salty brine up to seven times as salty as the ocean. For comparison, the current methods can only handle brine twice as salty. The TSSE solvent isn't dependent on the evaporation of water, meaning it doesn't need high temperatures to work. It can be activated by low-grade heat (less than 70 degrees celsius) that is easy to attain, sometimes to the point of it being natural. In a study, TSSE removed up to 98.4 percent of the salt in brine. "We think TSSE will be transformational for the water industry. It can displace the prevailing practice of costly distillation for desalination of high-salinity brines and tackle higher salinities that RO cannot handle," [said Ngai Yin Yip, assistant professor of earth and environmental engineering at Columbia]. "This will radically improve the sustainability in the treatment of produced water, inland desalination concentrate, landfill leachate, and other hypersaline streams of emerging importance. We can eliminate the pollution problems from these brines and create cleaner, more useable water for our planet."
Note: Explore a treasure trove of concise summaries of incredibly inspiring news articles which will inspire you to make a difference.
---
Solar Sister lights entrepreneurial spirit to improve women's lives in Uganda
July 15, 2016, The Guardian (One of the UK's leading newspapers)
https://www.theguardian.com/global-development/2016/jul/15/solar-sister-uganda...
Harriet Nabukwasi is saving up. So far, she's saved up enough to pay surveyors 100,000 Uganda shillings (£21) "to continue the process of registering my land", she says. "Now, I even pay school fees for my children. I am happy now." Nabukwasi is able to save for her goal because of her work with Solar Sister, a not-for-profit social enterprise that has created a network of female entrepreneurs. The organisation recruits women (and some men) in the most impoverished and remote areas of Uganda to sell affordable solar lamps, mobile phone chargers and fuel-efficient stoves. As well as earning money, Nabukwasi now lights her house with a solar lamp, cooks on energy saving stoves, charges her mobile phone from home, and her children no longer have to rush to finish their homework before dusk. "Solar Sister has been a game changer," she says. At least 877 Solar Sister entrepreneurs now work in Uganda, more than three-quarters of whom are female. The organisation has attracted more than 2,000 entrepreneurs in Uganda, Tanzania and Nigeria since 2010. In Uganda, only 20% of the population has access to electricity while more than 50% of rural households rely on open kerosene lamps. But such lanterns are fire hazards, emit toxic fumes and strain family budgets. An entrepreneur needs initial capital of at least 200,000 shillings (£42) to become a Solar Sister. "We want [the entrepreneurs] to take this as their business," says [Solar Sister Uganda country manager Clare] Achola.
Note: Explore a treasure trove of concise summaries of incredibly inspiring news articles which will inspire you to make a difference.
---
EPA blocks a dozen products containing pesticides thought harmful to bees
May 22, 2019, Washington Post
https://www.washingtonpost.com/news/powerpost/paloma/the-energy-202/2019/05/22...
The Environmental Protection Agency is pulling from the market a dozen products containing pesticides known to be toxic to a linchpin of the U.S. food system — the honeybee. The agency announced Monday it has canceled the registrations of 12 pest-killing products with compounds belonging to a class of chemicals known as neonicotinoids, as part of a legal settlement. For years, beekeepers and wildlife conversationalists alike have voiced concern that the widespread use of neonics, as the chemicals are commonly called, is imperiling wild and domesticated bees crucial to pollinating commercial fruit, nut and vegetable crops. The decision follows five years of litigation in which the beekeepers and environmentalists pressed the agency to mount a response to the use of neonics as regulators in Europe and Canada have taken steps toward banning the chemicals. Finally, at the end of 2018, three agribusinesses - Bayer, Syngenta and Valent - agreed to let the EPA pull from shelves the 12 pesticide products used by growers ranging from large-scale agricultural businesses to home gardeners. The legal settlement also compels the EPA to analyze the impacts of the entire neonic class on endangered species. Rebecca Riley, legal director of the nature program at the Natural Resources Defense Council, said that the agency has failed often in the past to adequately consider the potential impact of its pesticide approvals on endangered animals — something every federal agency is supposed to do.
Note: Explore a treasure trove of concise summaries of incredibly inspiring news articles which will inspire you to make a difference.
---
What if Schools Taught Kindness?
February 1, 2016, Greater Good
http://greatergood.berkeley.edu/article/item/what_if_schools_taught_kindness
Every school teaches math and reading, but what about mindfulness and kindness? Twice a week for 20 minutes, pre-kindergarten kids were introduced to stories and practices for paying attention, regulating their emotions, and cultivating kindness. The initial results of our research ... suggest that this program can improve kids' grades, cognitive abilities, and relationship skills. Having classrooms full of mindful, kind kids completely changes the school environment. Imagine entire schools - entire districts - where kindness is emphasized. That would be truly powerful. Teaching kindness is a way to bubble up widespread transformation that doesn't require big policy changes or extensive administrative involvement. If you had visited one of our classrooms during the 12-week program, you might have seen a poster on the wall called "Kindness Garden." When kids performed an act of kindness or benefitted from one, they added a sticker to the poster. The idea is that friendship is like a seed - it needs to be nurtured and taken care of in order to grow. Through that exercise, we got students talking about ... how we might grow more friendship in the classroom. Students who went through the curriculum showed more empathy and kindness and a greater ability to calm themselves down when they felt upset, according to teachers' ratings. They earned higher grades at the end of the year in certain areas (notably for social and emotional development), and they showed improvement in the ability to think flexibly and delay gratification, skills that have been linked to health and success later in life.
Note: Explore a treasure trove of concise summaries of incredibly inspiring news articles which will inspire you to make a difference.
---
Note: For summaries of the latest news articles covering deep politics and censored news, click here. For summaries of the most important news articles ever along these lines, click here.
Don't miss our treasure trove of inspiring resources
We're $4,500 in the red for the year.
Kindly support this work of love: Donate here
Explore the mind and heart expanding websites managed by the nonprofit PEERS network:
Subscribe here to one of the two popular PEERS email lists