Nobel Laureate Frees Thousands of Child Slaves, Malawi Chief Dissolves 850 Child Marriages
Inspiring News Articles
March 22, 2019
Hey awesome friends,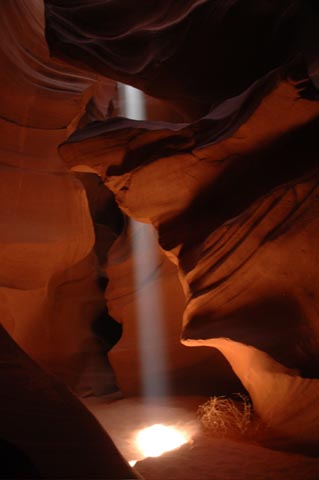 Explore below key excerpts of inspiring news articles with great information on a Nobel Laureate's incredible effort to end child slavery globally, A Malawi chief's ongoing work to get kids in Malawi out of child marriages and into schools, a civil rights-related bill created by a school class in Hightstown, New Jersey that was recently signed into law, and more.
Each inspiring excerpt is taken verbatim from the media website listed at the link provided. If any link fails, click here. The key sentences are highlighted in case you just want to skim. Please spread the inspiration and have a great one!
With sacred love and warm wishes,
Fred Burks for the PEERS websites
Special note: Learn about a great nonprofit dedicated to stopping polarization and bringing people of diverse viewpoints together. Read a fascinating Scientific American article exploring quantum questions titled "Quantum Monism."
Quote of the week: "What the caterpillar calls the end of the world, the master calls a butterfly." ~~ Richard Bach
Awesome online courses: PEERS has developed several highly praised online courses which have  not only helped to educate and inspire thousands, many have said their lives were transformed in remarkable ways. The courses bring together the very best of WantToKnow.info and other PEERS websites and weave this material into a beautiful tapestry. Explore these free courses on this webpage  and read the rave reviews of those who have taken the Transformation Course.
---
Kailash Satyarthi plans to end child labor in his lifetime
February 21, 2019, CNN News
https://www.cnn.com/2019/02/19/world/kailash-satyarthi-child-labor/index.html
Since 1980, [former engineer Kailash Satyarthi] has spent his life campaigning against child labor, ultimately winning the Nobel Peace Prize ... in 2014. Satyarthi launched the 100 Million campaign in late 2016. The initiative ... seeks to engage 100 million young people around the world to speak out for the world's more than 100 million child workers. The International Labor Organization charts the total of child laborers globally at 152 million, with 73 million of those in hazardous labor conditions. 10 million children are victims of abject slavery. The number of children working has fallen sharply in the last two decades, from as many as 246 million in the year 2000. With more global awareness and effort, it could fall further. Satyarthi's organization and Participant Media collaborated on a letter-writing campaign, in which ... people wrote letters to the top 100 US retailers asking them to take steps to ensure the products they sell are not connected with child labor. So far more than a million letters have been sent. "The world is capable to end child labor," Satyarthi said. "We have the technology. We have the resources. We have laws and international treaties. We have everything. The only thing is that we have to feel compassion for others. "My struggle is for the globalization of compassion." Satyarthi's ambitions have long been focused on global policy, but the root of it all still remains back home in India. The original organization he founded [has] directly rescued more than 88,000 children.
Note: Why have so few ever heard of this most amazing, courageous man who has risked his life countless times to rescue tens of thousands of children from slave labor? After surviving numerous beatings and the murder of two of his colleagues, Satyathi won the Nobel Peace Prize in 2014 for creating a global network focused on fighting for the rights of over 100 million child workers worldwide and rescuing the many millions still held as slave labor in almost every country in the world. Don't miss the moving documentary on Satyarthi and his work titled "The Price of Free."
---
How This Female Chief Broke Up 850 Child Marriages In Malawi
March 1, 2016, Huffington Post
https://www.huffingtonpost.com/entry/woman-chief-breaks-up-850-child-marriages-in...
One woman established a new law to prevent child marriage, and is enforcing it with serious gusto. Theresa Kachindamoto, senior chief in the Dedza District in Central Malawi, was tired of seeing 12-year-old girls walking around with babies on their hips. She decided to take a stand and made 50 of her sub-chiefs sign an agreement to end child marriage in her area of authority. "I told them: 'Whether you like it or not, I want these marriages to be terminated,'" Kachindamoto [said]. But she didn't stop there: She made the leaders annul any existing underage unions, and send all of the children involved back to school. While marrying under age 18 in Malawi has been illegal since early 2015, children can still be married under so-called "customary law," meaning with parental consent and overseen by traditional leaders. When four male chiefs continued to approve underage marriages, Kachindamoto suspended them as a warning to others, only hiring them back once they confirmed they had annulled the unions. "First it was difficult, but now people are understanding," she said to the outlet. To ensure children are not being pulled out of school, Kachindamoto operates a secret network of parents to keep an eye on others. And when parents can't afford to pay school fees, she'll pay them herself or find someone else who can. In June alone, she annulled more than 300 child marriages, according to the organization. And over the past three years, the figure reaches close to 850.
Note: Explore a treasure trove of concise summaries of incredibly inspiring news articles which will inspire you to make a difference.
---
A high school government class wanted to help solve civil rights crimes. So they drafted a bill that is now law
February 26, 2019, CNN News
https://www.cnn.com/2019/02/26/us/new-jersey-students-civil-rights-bill...
A high school class in Hightstown, New Jersey, has found an impressive way to shed light on unsolved civil rights crimes from the 1950s and '60s. The AP class, studying US government, drafted a bill that would create a board to review, declassify, and release documents related to such cases. The students ... went to Washington, walked the halls of Senate office buildings and passed out folders with policy research and information about their bill, said former student Joshua Fayer. Their efforts caught the attention of Rep. Bobby Rush of Illinois, who introduced the bill - modeled after the JFK Assassination Records Act - in March 2017. Later Sens. Doug Jones of Alabama and Ted Cruz of Texas signed on. The House and Senate versions ... passed late last year, and President Trump signed the bill into law on January 8. Former student Jay Vainganker said the class was initially trying to solve unresolved hate crimes from the [civil rights] era. They filed public records requests for information from the FBI and Department of Justice, and they got back redacted responses from the government. In some cases, entire pages were redacted. That's when their focus changed, Vaingankar said. They decided to draft a bill that would make the government "a little bit more transparent." The Civil Rights Cold Case Records Collection Act creates "a board that would be authorized to look at these documents and see what should be redacted, what isn't relevant, what should be released," he said.
Note: Explore a treasure trove of concise summaries of incredibly inspiring news articles which will inspire you to make a difference.
---
16-year-old finds a new way to detect cancer
May 18, 2013, CBS News
http://www.cbsnews.com/8301-18563_162-57585179/16-year-old...
Sixteen-year-old Jack Andraka's innovative mind led him to create a new way to detect pancreatic, ovarian and lung cancer. "I created a new way to detect pancreatic, ovarian and lung cancer that costs three cents and takes five minutes to run," he said. After a close friend died from pancreatic cancer, this 16-year-old from Crownsville, Maryland, unleashed his hyper-drive intellect on preventing more cancer deaths. "It's 168 times faster, over 26,000 times less expensive, and over 400 times more sensitive than our current methods of diagnosis," he said. Tinkering in his room and using information readily available online, he came up with a new way to detect cancer. "85 percent of all pancreatic cancers are diagnosed late, when someone has less than a two percent chance of survival. And our current test costs $800 per test and misses 30 percent of all pancreatic cancers," he said. He won last year's Intel International Science and Engineering Fair. The sweet validation came with $100,000 in scholarships, but Jack Andraka's got his eye on even bigger things. "The name of the competition is called the Tricorder XPRIZE," he said. "It's a $10 million prize. Essentially what you have to do is develop something the size of a smartphone that you scan over your skin and it will diagnose any disease instantly." Jack is fielding a team of other high-schoolers to compete against 300 teams of adult scientists and corporations in the Qualcomm Tricorder XPRIZE competition. He says youth is an advantage -- that new eyes are more likely to solve old problems.
Note: Let's hope this invention gets fast tracked and makes it to market. Notice how little attention this exciting development received. To read about many potential cancer cures reported in major media which have not made it to market for financial reasons, click here. For a treasure trove of great news articles which will inspire you to make a difference, click here.
---
Sustainable Investing Goes Mainstream
February 21, 2019, Bloomberg
https://www.bloomberg.com/company/announcements/sustainable-investing-goes...
A majority of U.S. asset managers are now practicing sustainable investing. In a new survey entitled Sustainable Signals: Growth and Opportunity in Asset Management, from the Morgan Stanley Institute for Sustainable Investing and Bloomberg, 75% of respondents reported that their firms have adopted sustainable investing, up from 65% in 2016. "The survey results demonstrate that sustainable investment strategies are now a strategic imperative," said Matthew Slovik, Head of Global Sustainable Finance at Morgan Stanley. "It is clear that asset managers will continue to invest new resources and expand their product portfolios in the coming years." Respondents cited several key drivers of success in sustainable investing, including increased investment stability, high client satisfaction, product popularity and possible high financial returns. Despite the recognition of the strategy as a business imperative, almost all asset managers highlighted the need for increased expertise, better data and impact reporting to drive future success in the space. The survey polled 300 respondents at U.S. asset management firms with at least $50 million in client assets. Nearly all (89%) respondents report their firms will devote more resources to sustainable investing in the next two years.
Note: Explore a treasure trove of concise summaries of incredibly inspiring news articles which will inspire you to make a difference.
---
Trader Joe's is removing more than 1 million pounds in plastic packaging annually
March 1, 2019, NBC (Vermont affiliate)
https://www.mynbc5.com/article/trader-joes-is-removing-more-than-1-million...
As people become more conscious about reducing their plastic consumption, Trader Joe's was facing mounting criticism for an "overuse of packaging." The retailer said it's been listening to customers' feedback on the issue, and in response, has stopped offering single-use plastic carryout bags in stores nationwide (already banned in all large stores in California). In addition to that, Trader Joe's officials said it has replaced plastic produce bags with biodegradable and compostable options, which we've noticed recently at San Francisco and Oakland stores. Officials added the retailer has also replaced Styrofoam trays that used to be used in produce packaging with compostable trays. Other changes Trader Joe's is phasing in include: Selling more produce as loose items, instead of bagged in plastic; Eliminating plastic sleeves on greeting cards and replacing them with a compostable material; Eliminating plastic wrappers for flower bouquets and replacing them with a renewable material. Since China drastically cut the amount of American recycling waste it was purchasing, there has been an added emphasis on the "reduce" part of "reduce, reuse, recycle" when it comes to plastic. Much of the world's plastic waste never ends up getting recycled, instead finding its way to landfills or the ocean. San Francisco's "Zero Waste" initiative leads the country in this regard — the city diverts more than 80 percent of its waste away from landfills.
Note: Explore a treasure trove of concise summaries of incredibly inspiring news articles which will inspire you to make a difference.
---
India plants 66 million trees in 12 hours as part of record-breaking environmental campaign
July 3, 2017, The Independent (One of the UK's leading newspapers)
https://www.independent.co.uk/news/world/asia/india-plant-66-million-trees...
Volunteers in India planted more than 66 million trees in just 12 hours in a record-breaking environmental drive. About 1.5 million people were involved in the huge plantation campaign, in which saplings were placed along the Narmada river in the state of Madhya Pradesh. India committed under the Paris Agreement to increasing its forests by five million hectares before 2030 to combat climate change. Last year volunteers in Uttar Pradesh state set a world record by planting more than 50 million trees in one day. Observers from Guinness World Records also monitored Sunday's plantation and are expected to confirm in the coming weeks that the effort set a new high. The campaign was organised by the Madhya Pradesh government, with 24 distracts of the Narmada river basin chosen as planting sites to increase the saplings' chances of survival. Volunteers planted more than 20 different species of trees. Shivraj Singh Chouhan, the state's chief minister, described the efforts as a "historic day". He said volunteers including children and the elderly had planted 66.3 million saplings between 7am and 7pm, adding in a tweet: "By planting trees we are not only serving Madhya Pradesh but the world at large." India is the world's third largest generator of carbon emissions. Prime Minister Narendra Modi last month reaffirmed his country's commitment to the Paris climate accord after the US withdrew from the deal.
Note: Explore a treasure trove of concise summaries of incredibly inspiring news articles which will inspire you to make a difference.
---
Dolphins Use Names for Each Other
July 24, 2013, ABC News
http://abcnews.go.com/Technology/dolphins-names/story?id=19751193
They escape from aquarium tanks. They locate underwater mines. Now, a new paper published in the journal Proceedings of the National Academy of Science claims that dolphins recognized their own name when called. Vincent Janik, one of the authors of the study and a biology researcher at the University of St. Andrews in Scotland, said that the name is actually a specific type of dolphin vocalization that the animals respond to. "They're these high pitched whistles that have a little bit of a melody," he told ABC News. These sounds are referred to as "signature whistles." Janik and his colleague, Stephanie King, cruised along the east coast of Scotland looking for bottlenose dolphins. After spotting and identifying a dolphin in the wild, the researchers would play one of three different sounds: a modified sound clip of that dolphin's signature whistle, a signature whistle of one of its podmates, or the signature whistle of a completely foreign dolphin. They played the dolphin's own signature whistle and the animal would come up and approach the boat and whistle back. However, the dolphin didn't respond to the other two types of whistles and mostly kept about its business. It may seem odd that the dolphins don't react much to the whistles of their fellow herdmates, but Janik says that copying a dolphin's signature whistle just right is part of their social group. "This copying only occurs between closely associated animals, like between mothers and their calves," he said. Dolphins only need to respond to their own signature whistles, since any socially relevant animal will have learned how to copy it. "It says to them, 'I know that this [whistle] is a friend.'"
Note: Explore an abstract of this intriguing study. For more on the fascinating capabilities of marine mammals, see the deeply revealing reports from reliable major media sources available here.
---
Secret Pentagon projects reveal gov't looked into UFOs, wormholes and other bizarre anomalies
January 23, 2019, Fox News
https://www.foxnews.com/science/secret-pentagon-projects-reveal-govt-looked-into...
Newly declassified documents from the Pentagon reveal the Department of Defense funded projects that investigated UFOs, wormholes, alternate dimensions and a host of other subjects that are often the topics of conspiracy theorists. The Defense Intelligence Agency (DIA) released 38 research titles on Jan. 18, following a Freedom of Information Act request. The research was funded by the Department of Defense under its Advanced Aerospace Threat Identification Program (AATIP). Some of the more interesting projects include Invisibility Cloaking; Traversable Wormholes, Stargates, and Negative Energy; Warp Drive, Dark Energy, and the Manipulation of Extra Dimensions; and An Introduction to the Statistical Drake Equation. "The DOD and the DIA have previously sought to spin AATIP as being a program looking at 'foreign advanced aerospace weapon threats', but the attachment to the DIA's letter to Congress is difficult to reconcile with this, given that the 'products produced' under the AATIP contract are listed as including reference papers on topics which seem more concerned with space travel," Nick Pope, a former employee at the British Government's Ministry of Defence, said. Pope continued: "The smoking gun is the paper about the Drake Equation, which is used to estimate the number of civilizations in the universe. This supports the suggestion that AATIP was indeed a UFO program, as has been claimed, and not an aviation program looking at aircraft, drones and missiles."
Note: Learn more about these bizarre declassified documents and explore links to the documents themselves on this webpage. For more along these lines, see concise summaries of deeply revealing UFO news articles from reliable major media sources. Then explore the excellent, reliable resources provided in our UFO Information Center.
---
Note: For summaries of the latest news articles covering deep politics and censored news, click here. For summaries of the most important news articles ever along these lines, click here.
Don't miss our treasure trove of inspiring resources
We're $3,400 in the red for the year.
Kindly support this work of love: Donate here
Explore the mind and heart expanding websites managed by the nonprofit PEERS network:
Subscribe here to one of the two popular PEERS email lists