Purpose Linked to Longevity, Your Story Shapes Your Life, 100 Years of Women's Suffrage
Inspiring News Articles
June 21, 2019
Hey awesome friends,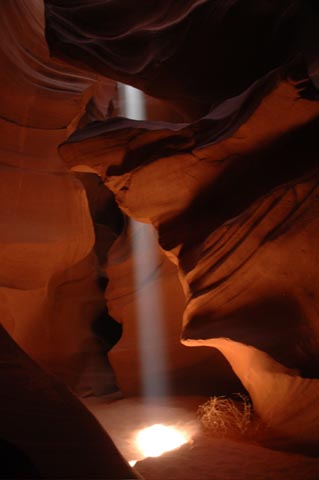 Explore below key excerpts of inspiring news articles with great information on a study finding that a sense of purpose in life is linked to longevity, the surprising power of how you tell your story to shape your life, 100 years of women's suffrage in the U.S., and more.
Each inspiring excerpt is taken verbatim from the media website listed at the link provided. If any link fails, click here. The key sentences are highlighted in case you just want to skim. Please spread the inspiration and have a great one!
With sacred love and warm wishes,
Fred Burks for the PEERS websites
Special note: Watch a beautiful three-minute video of flowers blossoming. Check out a fascinating media article on psychic Uri Geller.
Quote of the Week: "By tapping into the great collective human spirit, we gain access to the unlimited knowledge accumulated by the entire human race." ~~ Hank Wesselman
---
A sense of purpose could prolong your life
May 25, 2019, Quartz
https://qz.com/1628452/a-sense-of-purpose-could-prolong-your-life/
Increasingly, scientists are finding that having a sense of purpose, whatever yours may be, is key to well-being. Now, a study published on May 24 in JAMA Current Open adds to the growing body of knowledge on the link between health and a driving force, finding that purposefulness is tied to longer lives. Researchers ... analyzed data from nearly 7,000 individuals over 50 years old and concluded that "stronger purpose in life was associated with decreased mortality." They believe that "purposeful living may have health benefits." The new analysis found that those whose psychological questionnaires reflected a lack of purpose were more likely to die than those who had "a self-organizing life aim that stimulates goals." In fact, people without a purpose were more than twice as likely to die than those with an aim and goals. Purpose proved to be more indicative of longevity than gender, race, or education levels, and more important for decreasing risk of death than drinking, smoking, or exercising regularly. Notably, the research indicates that any purpose is better than none, as the reason people felt purposeful didn't figure into the analysis. So it doesn't seem to matter what it is that drives an individual, whether it's a passion for growing peonies, say, or wanting to see their children develop, or loving the work they do. The important thing is simply having something that makes them excited about life and drives them. But those who feel no sense of purpose now shouldn't despair because that drive can be cultivated.
Note: Read an excellent, short essay on how to find and develop your life purpose. Explore a treasure trove of concise summaries of incredibly inspiring news articles which will inspire you to make a difference.
---
The transformational power of how you talk about your life
May 27, 2019, BBC News
http://www.bbc.com/future/story/20190523-the-way-you-tell-your-life-story-shapes...
Imagine that, when you were 12 years old, your family moved to the other side of the country. In your new school, you were bullied for the first time. When you reflect upon this period of your life today, do you see this as just one of many episodes in which things were going great, and then turned sour? Or do you see it as another example of a tough experience that had a happy ending? It may not seem as if the way you tell this story, even just to yourself, would shape who you are. But it turns out that how you interpret your life, and tell its story, has profound effects on what kind of person you become. If you're the kind of person who would remember the positives that came out of that (hypothetical) bullying episode at your new school, it's also more likely that you enjoy a greater sense of wellbeing and satisfaction in life. Moreover, this raises the tantalising possibility that changing your self-authoring style and focus could be beneficial – indeed, helping people to re-interpret their personal stories in a more constructive light is the basis of what's known as "narrative therapy". Modify your story as you tell it, and perhaps you can change the kind of person you are. As philosophers have long argued, there is a sense in which we construct our own realities. Usually this liberating perspective is applied by psychotherapists to help people deal with specific fears and anxieties. Life story research suggests a similar principle may be applicable at a grander level, in the very way that we author our own lives, therefore shaping who we are.
Note: Check out a highly inspiring online lesson which beautifully shows that what happens to you is not nearly as important as how you interpret what happens.
---
19th Amendment guaranteeing women the right to vote was passed 100 years ago today
June 4, 2019, CBS
https://www.cbsnews.com/news/the-19th-amendment-passed-100-years-ago...
The 19th Amendment to the United States Constitution, guaranteeing American women the right to vote, celebrates a big birthday on Tuesday, as it was passed by both chambers of Congress 100 years ago on June 4, 1919. According to the National Archives, the House of Representatives first passed the amendment on May 21, 1919, and two weeks later, on June 4, the Senate followed with a vote of 56 to 25. The next year, following approval by three-fourths of state legislatures, the amendment was ratified into the Constitution. The opening of the Amendment's text reads, "The right of citizens of the United States to vote shall not be denied or abridged by the United States or by any state on account of sex." Since the 19th Amendment's passage, women have helped inaugurate a new era of American politics. In fact, many historians can point a clear line from the passage of the 19th amendment to the passage of Civil Rights legislation in the 1960s and the current movements seeking to offer greater federal protections for gay and transgender Americans. The 19th Amendment emerged out of the Progressive Era in American politics, a period of increased social activism and economic reform during the first two decades of the 20th century. Suffragists like Jeannette Rankin, the first female member of the House of Representatives, brought greater attention to the rights of women. Certain states like California, Washington and Arizona passed their own legislation granting women either full or partial suffrage in the early 1910s. Wyoming was the first to do so in 1869, when it was still a territory.
Note: Explore a treasure trove of concise summaries of incredibly inspiring news articles which will inspire you to make a difference.
---
Pope asks forgiveness for historical mistreatment of Roma people
June 2, 2019, Reuters
https://www.reuters.com/article/us-pope-romania/pope-asks-forgiveness-for...
Pope Francis on Sunday asked forgiveness in the name of the Catholic Church for the mistreatment of the Roma people. Francis made the comment during a meeting with Roma people at the last event of his three day trip to Romania, saying his heart was made "heavy" by the meeting. "It is weighed down by the many experiences of discrimination, segregation and mistreatment experienced by your communities. History tells us that Christians too, including Catholics, are not strangers to such evil," he said. With an estimated population of 10-12 million, approximately six million of whom live in the European Union, Roma people are the biggest ethnic minority in Europe and rights groups say they are often the victims of prejudice and social exclusion. A Roma youth, Razaila Vasile Dorin, told reporters: "It's an honor that a person like the pope comes to our community. We are proud. It's important that the pope is asking forgiveness. There is racism in every country. When we go out everyone looks at us and we don't like that. I am proud to be a gypsy." Earlier on Sunday, the pope said a Mass for some 100,000 people during which he beatified seven Communist-era bishops of the Eastern Rite Catholic Church who died in prison or as a result of their harsh treatment during Romania's communist era. "(The bishops) endured suffering and gave their lives to oppose an illiberal ideological system that oppressed the fundamental rights of the human person," Francis said.
Note: Explore a treasure trove of concise summaries of incredibly inspiring news articles which will inspire you to make a difference.
---
Dolphins recorded having a conversation 'just like two people' for first time
September 11, 2016, The Telegraph (One of the UK's leading newspapers)
http://www.telegraph.co.uk/science/2016/09/11/dolphins-recorded...
Two dolphins have been recorded having a conversation for the first time after scientists developed an underwater microphone which could distinguish the animals' different "voices". Researchers have known for decades that the mammals had an advanced form of communication. But scientists have now shown that dolphins alter the volume and frequency of pulsed clicks to form individual "words" which they string together into sentences in much the same way that humans speak. Researchers at the Karadag Nature Reserve, in Feodosia, Ukraine, recorded two Black Sea bottlenose dolphins, called Yasha and Yana, talking to each other in a pool. Each dolphin would listen to a sentence of pulses without interruption, before replying. Lead researcher Dr Vyacheslav Ryabov, said: "Essentially, this exchange resembles a conversation between two people. "Each pulse represents a phoneme or a word of the dolphin's spoken language. "The analysis of numerous pulses registered in our experiments showed that the dolphins took turns in producing [sentences] and did not interrupt each other, which gives reason to believe that each of the dolphins listened to the other's pulses before producing its own. "This language exhibits all the design features present in the human spoken language, this indicates a high level of intelligence and consciousness in dolphins, and their language can be ostensibly considered a highly developed spoken language, akin to the human language."
Note: Learn more about the amazing world of marine mammals.
---
FDA designates MDMA as "breakthrough therapy" for PTSD
August 31, 2017, CBS News
https://www.cbsnews.com/news/fda-designates-mdma-as-breakthrough-therapy-for-ptsd/
After years of lobbying and experimental research, the FDA has granted "breakthrough therapy" status for the drug MDMA as a potential treatment for post-traumatic stress disorder. The designation does not mean the drug is FDA-approved, but it does ease the way for clinical trials to test its safety and effectiveness in patients with PTSD. The non-profit Multidisciplinary Association for Psychedelic Studies (MAPS), which has been advocating and fundraising for MDMA research for three decades, announced the FDA's designation. More commonly known as its street names ecstasy or Molly, MDMA (methylenedioxymethamphetamine) is a psychoactive drug that produces feelings of energy and euphoria, often followed by an emotional crash. In recent years, some in the scientific community have suggested it could have medical benefits, as well. In previous phases of clinical trials, the drug was shown to offer significant relief to sufferers of PTSD, a mental health disorder characterized by nightmares or flashbacks and heightened anxiety or depression after experiencing or witnessing a terrifying event. In phase 2 clinical trials sponsored by MAPS, 61 percent of the 107 participants with chronic, treatment-resistant PTSD no longer had the disorder after two months of MDMA-assisted psychotherapy treatment. At a 12-month follow up, 68 percent no longer had PTSD. The organization expects to begin phase 3 trials with a larger group of participants next year.
Note: For more along these lines, see concise summaries of deeply revealing news articles on mind-altering drugs from reliable major media sources.
---
'Drag Syndrome': Performers with Down syndrome find outlet for their creativity
October 13, 2018, NBC News
https://www.nbcnews.com/feature/nbc-out/drag-syndrome-performers-down-s-syndrome...
[Otto] Baxter, 31, is part of an art collective called Culture Device — a group of approximately 12 performers that experiment with contemporary dance and theater, pushing the boundaries of the cultural arena by changing perceptions of what it means to be an artist today. This is because of the sheer talent radiating from the small troupe's repertoire, one that has tackled the likes of haute couture photography and stage classics such as "Waiting for Godot," but also on account that all the performers share the genetic condition Down syndrome. "The starting point is the art," Daniel Vais, Culture Device's creative director and choreographer, told NBC News. "Before Down's syndrome, before extra chromosome, before disability, before anything." Culture Device has slowly built up a reputation for its high-quality work in a sector not known for its inclusivity. A 2018 report by Arts Council England, for instance, found that most art forms and institutions generally had less than 5 percent of disabled persons working in them. "I didn't plan to work with artists with Down's syndrome," said Vais. "It found me." While considered a disability that has varying levels of severity, Vais dismisses what he calls a bias-ridden label, preferring to uphold the notion that individuals with Down syndrome have a mindset akin to what's needed for outstanding artistic creation. "I use improvisation in all of my choreography," he said, "and artists with Down syndrome are the masters of improvisation."
Note: Explore a treasure trove of concise summaries of incredibly inspiring disabled persons news articles which will inspire you to make a difference.
---
Ali Stroker Makes History as First Wheelchair User to Win a Tony
June 9, 2019, New York Times
https://www.nytimes.com/2019/06/09/theater/ali-stroker-oklahoma-tony-awards.html
On Sunday night, Ali Stroker became the first person who uses a wheelchair to win a Tony Award. "This award is for every kid who is watching tonight who has a disability, who has a limitation or a challenge, who has been waiting to see themselves represented in this arena — you are," Ms. Stroker said while accepting her statuette for her role as Ado Annie in the Broadway revival of the musical "Oklahoma!." Ms. Stroker, a 31-year-old New Jersey native who lost the use of her legs in a car accident when she was 2 years old, also thanked her parents "for teaching me to use my gifts to help people." Ms. Stroker accepted the award, for best featured actress, shortly after dazzling the audience with her saucy performance of the "Oklahoma!" song "I Cain't Say No." "I find it to be fascinating that often people don't think I can dance," she said. "Who says that dance isn't turning on wheels? Who says dancing isn't throwing your arms up in the air and grabbing someone else's arms to be propelled across the stage?" She also spoke about what it is like to aspire to succeed in an industry where people with disabilities are not represented. "I'm very aware that when I was a little girl I wasn't seeing anybody like me, and on days when I'm exhausted or discouraged about something, that lights a fire," she said. "I hope that for young people in chairs who feel that this is too hard, that they see that being in a chair is like getting a secret key to an unknown door — that they ... are reassured that anything is possible."
Note: Explore a treasure trove of concise summaries of incredibly inspiring disabled persons news articles which will inspire you to make a difference.
---
UFOs exist and everyone needs to adjust to that fact
May 28, 2019, Washington Post
https://www.washingtonpost.com/outlook/2019/05/28/ufos-exist-everyone-needs...
UFOs have historically been associated with crackpot ideas. The obvious reason for this is that the term "UFO" is usually assumed to be a synonym for "extraterrestrial life." Alexander Wendt and Raymond Duvall ... argued that the real reason UFOs have been dismissed is because of the existential challenge that they pose for a worldview in which human beings are the most technologically advanced life-forms: "UFOs have never been systematically investigated by science or the state, because it is assumed to be known that none are extraterrestrial. Yet in fact this is not known, which makes the UFO taboo puzzling." In recent years ... discussion of actual UFOs has been the topic of some serious mainstream media coverage. There was the December 2017 New York Times story by Helene Cooper, Ralph Blumenthal and Leslie Kean about the Defense Department's Advanced Aerospace Threat Identification Program, which was tasked with cataloguing UFOs recorded by military pilots. DoD officials confirmed its existence. This story ... represented the first time the U.S. government acknowledged the existence of such a program. Then, there were the reports last November about Oumuamua, "a mysterious, cigar-shaped interstellar object [that] fell through our solar system at an extraordinary speed," according to New York's Eric Levits. What appears to be happening is that official organs of the state are now acknowledging that UFOs exist. They are doing so because enough pilots are reporting UFOs and near-air collisions so as to warrant better record-keeping.
Note: The fact that the media is no longer debunking UFOs suggests that a gradual acculturation process is being used. Those in the know have been aware of many intense UFO encounters reported by military officers and more for many decades. For more along these lines, see concise summaries of deeply revealing news articles on UFOs from reliable major media sources.
---
Tiny Costa Rica Has a Green New Deal, Too. It Matters for the Whole Planet.
March 12, 2019, New York Times
https://www.nytimes.com/2019/03/12/climate/costa-rica-climate-change.html
Costa Rica, population 5 million, wants to wean itself from fossil fuels by 2050, and the chief evangelist of the idea is a 38-year-old urban planner named Claudia Dobles who also happens to be the first lady. Every country will have to aspire to something similar, scientists say, if the world is to avert the most dire consequences of global warming. And while Costa Rica's carbon footprint is tiny compared to other countries, Ms. Dobles has a higher goal in mind: Getting rid of fossil fuels would show the world that a small country can be a leader on an awesome problem and improve the health and well-being of its citizens in the bargain. Costa Rica's green bid, though fraught with challenges, has a head start. Electricity comes largely from renewable sources already — chiefly hydropower, but also wind, solar and geothermal energy. The country has doubled its forest cover in the last 30 years, after decades of deforestation. Now, if its decarbonization strategy succeeds, it could provide a road map to others, especially developing countries. For Ms. Dobles, the top priority is fixing transportation. It is the largest single source of Costa Rica's greenhouse gas emissions. The National Decarbonization Plan, as it's called, envisions electric passenger and freight trains in service by 2022. Under the plan, nearly a third of all buses would be electric by 2035, dozens of charging stations would be built, and nearly all cars and buses on the roads would be electric by 2050.
Note: Explore a treasure trove of concise summaries of incredibly inspiring news articles which will inspire you to make a difference.
---
Before his coma he spoke English; after waking up he's fluent in Spanish
October 25, 2016, CNN News
http://edition.cnn.com/2016/10/24/health/teen-spanish-new-language-trnd/index.html
Life's been full of uncertainties for Reuben Nsemoh lately. Ever since he suffered a concussion in a soccer game, the suburban Atlanta teen's worried about why it's so hard for him to concentrate. He's fretted over whether he'll ever get to play his favorite sport. But the biggest stumper of all: how is it that he's suddenly speaking fluent Spanish? Nsemoh, a 16-year-old high school sophomore, ended up in [a] coma last month after another player kicked him in the head during a game. When he woke up, he did something he'd never done before: speak Spanish like a native. His parents said he could already speak some Spanish, but he was never fluent in it until his concussion. Slowly, his English is coming back, and he's starting to lose his Spanish fluency. Foreign accent syndrome is an extremely rare condition in which brain injuries change a person's speech patterns, giving them a different accent. The first known case was reported in 1941. Since then there have been a few dozen reported cases. Three years ago, police found a Navy vet unconscious in a Southern California motel. When he woke up, he had no memory of his previous life, and spoke only Swedish. In Australia, a former bus driver got in a serious car crash that left her with a broken back and jaw. When she woke up, she was left with something completely unexpected: a French accent. And earlier this year, a Texas woman who had surgery on her jaw, has sported a British accent ever since.
Note: Explore a treasure trove of concise summaries of incredibly inspiring news articles which will inspire you to make a difference.
---
Note: For summaries of the latest news articles covering deep politics and censored news, click here. For summaries of the most important news articles ever along these lines, click here.
Don't miss our treasure trove of inspiring resources
We're $3,600 in the red for the year.
Kindly support this work of love: Donate here
Explore the mind and heart expanding websites managed by the nonprofit PEERS network:
Subscribe here to one of the two popular PEERS email lists