Renewable Energy Now Cheapest Option, Beating Teenage Substance Abuse, Building Affordable Houses as Homework
Inspiring News Articles
July 5, 2019
Hey awesome friends,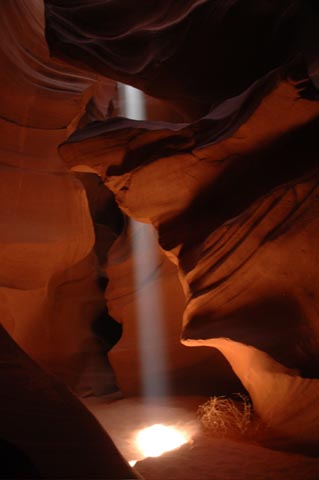 Explore below key excerpts of inspiring news articles with great information on unsubsidized renewable energy now being the cheapest source of energy generation, Iceland's remarkable success in beating teenage substance abuse, one university's inspiring program where homework involves building affordable housing for the homeless, and more.
Each inspiring excerpt is taken verbatim from the media website listed at the link provided. If any link fails, click here. The key sentences are highlighted in case you just want to skim. Please spread the inspiration and have a great one!
With sacred love and warm wishes,
Fred Burks for the PEERS websites
Special note: Check out the surprising results of a fascinating experiment where researchers purposefully "lost" 17,000 wallets around the world to see what the return rate would be.
Quote of the week: "The most valuable possession you can own is an open heart." ~~ Carlos Santana
---
Renewable Energy Is Now The Cheapest Option - Even Without Subsidies
June 15, 2019, Forbes Magazine
https://www.forbes.com/sites/jamesellsmoor/2019/06/15/renewable-energy...
According to a new report by the International Renewable Energy Agency (IRENA), unsubsidized renewable energy is now most frequently the cheapest source of energy generation. The report finds that the cost of installation and maintenance of renewables, which was an important stumbling block to mass adoption, continues on a downward trajectory. These new statistics demonstrate that using renewable energy is increasingly cost-effective compared to other sources, even when renewables must compete with the heavily-subsidized fossil fuel industry. These lower costs are expected to propel the mass adoption of renewables even further. Among other findings the IRENA report highlights that: Onshore wind and solar PV power are now, frequently, less expensive than any fossil-fuel option, without financial assistance. New solar and wind installations will increasingly undercut even the operating-only costs of existing coal-fired plants. Cost forecasts for solar PV and onshore wind continue to be revised as new data emerges, with renewables consistently beating earlier expectations. Further data from REN21's Renewable Global Status Report show that over one fifth of global electrical power production is now generated from renewables. Promising signs in the IRENA report show that ... an increasing number of corporates are entering the renewable energy industry ... meanwhile more than 10 million people are now employed in the global renewable energy industry.
Note: Explore a treasure trove of concise summaries of incredibly inspiring news articles which will inspire you to make a difference.
---
Iceland is beating teenage substance abuse
March 3, 2017, CBC News (Canada's public broadcasting system)
http://www.cbc.ca/news/canada/british-columbia/iceland...
Icelandic teenagers are saying no to drugs by getting high on life. For the last 20 years, the island country has seen a dramatic decrease in adolescent drug and alcohol abuse after the federal government made a concerted effort to offer teens a more natural high. The multifaceted approach includes state-sponsored recreational activities and after-school programs meant to enhance family ties and community bonds. [Dr. Harvey Milkman, the psychologist behind Iceland's strategy], says the results have been exceptional. Since 1998, for example, the number of 15- to 16-year-olds that self-reported to have been drunk within the last 30 days dropped from 43 to 5 per cent. In 1992, Milkman and his team opened up their laboratory, Project Self-Discovery, in Denver. The program used art, music, dance, poetry, and nature activities to reduce stress in lieu of drugs and alcohol. Once teens embraced these natural highs, their risk of drug use decreased dramatically. At the same time, rates of teenage substance use were exceptionally high in Iceland. Following Milkman's success in Denver, the Icelandic government reached out to him to put his research into practice on a national scale. Over the last 20 years, Milkman's research has helped inform what's now known as the Iceland approach. "The whole country of Iceland kind of bought into that idea of creating opportunities for the kids to feel good without taking drugs," [said Milkman].
Note: Explore a treasure trove of concise summaries of incredibly inspiring news articles which will inspire you to make a difference.
---
Where "Homework" Means Building Affordable Houses
November 1, 2018, Yes! Magazine
https://www.yesmagazine.org/peace-justice/where-homework-means-building-affordable...
Each year, beginning in the fall, a group of third-year architecture students from Auburn University take up residence in a small rural Alabama town to begin building a house. In the winter, when a new semester begins, they are replaced at the Newbern, Alabama, project site by another cohort of 16 students who finish up the job and prepare the house for its new occupants. The 20K Home Project began 13 years ago as a challenge to architecture students at Auburn to build a $20,000 house, with $12,000 in material and $8,000 for labor. The idea was to create "the perfect house" for needy families in rural areas where dwellings are often substandard and where affordable building can be a logistical challenge. To date, the student-led project has designed and built homes for nearly 30 households as part of Auburn's Rural Studio, an off-campus, hands-on architecture program that has also constructed community centers, a library and other projects around Hale County, where Newbern is located. Created in 1993, Rural Studio partners with local nonprofits and uses cash and in-kind donations to cover the cost of the homes. It then makes a gift of the finished houses to low-income Newbern residents. Over the years, Rural Studio has developed design criteria for the homes, which are typically one- or two-bedroom single-family dwellings. In Newbern, a community of just under 200 people in the west-central part of Alabama, the median price of a home is about $65,000.
Note: Explore a treasure trove of concise summaries of incredibly inspiring news articles which will inspire you to make a difference.
---
At the Monroe Institute, a spiritual experience could just be a beat away
February 24, 2012, Washington Post
https://www.washingtonpost.com/lifestyle/magazine/an-out-of-body...
The Monroe Institute [is] a cluster of buildings perched on more than 300 acres in the Virginia foothills of the Blue Ridge Mountains. The institute uses audio technology to help induce different states of consciousness. The technology is touted as creating optimal conditions for the brain, leading to "peak human performance." A successful radio-broadcasting executive whose company produced 28 shows a month, [founder Robert] Monroe dedicated an arm of his firm to research and development. Monroe and his team ultimately developed Hemi-Sync, an audio technology based on the premise that certain tones can encourage the two hemispheres of the brain to synchronize and move into different states of consciousness. Monroe made numerous recordings that, when used with headphones, send slightly different tones through each ear, helping the brain to create a third "binaural" beat. The result: a collection of compact discs that purportedly can be used for everything from inducing sleep to increasing memory retention to, as the institute entices on its Web site, reaching "extraordinary" states. Over the years, Hemi-Sync has garnered three patents and been the subject of research both at the institute and by independent medical professionals, scientists and academics. University studies have discovered that the audio technology can improve the focus of children with developmental disabilities. By the institute's estimates, 30,000 people from around the world have attended its programs, and millions have purchased Hemi-Sync compact discs. For many, the experience is "life changing."
Note: Founder Robert Monroe wrote two fascinating, popular books, "Far Journeys" and "Ultimate Journey," which describe his amazing journeys out of body. Explore a treasure trove of concise summaries of incredibly inspiring news articles which will inspire you to make a difference.
---
Family brought to tears after store employee aids young man with autism to stock shelves
July 31, 2018, WAFB/CBS Affiliate, Louisiana
https://www.wafb.com/story/38771463/heartwarming-family-brought.../
A Louisiana woman was brought to tears after her father captured a heartwarming moment between a store employee and her little brother while shopping at a Rouse's grocery store. In a video post shared to Facebook, Delaney Alwosaibi says her father was at a Baton Rouge area Rouses with family when her little brother, Jack Ryan Edwards, 17, who she affectionately calls Ziggy, expressed an interest in stocking the shelves. Jack, who is on the autism spectrum, was aided by a store employee, who helped him stock shelves for over 30 minutes, encouraging him as he finished each task. Within hours, the Facebook post was shared over 1,500 times and had amassed nearly 4,000 likes. Alwosaibi says she's overwhelmed by the response. "I've just been crying happy tears for hours and I'm in shock at the response the video has gotten. There's so much ugly in this world we live in, but today gave me a swift kick and reminder that there are still great people out there. Humble people, kind people, patient people, accepting people." In the video, the employee, Jordan Taylor, 20, can be heard discussing plans to re-enroll in school. An outpouring of support from Facebook users wishing to support Taylor both emotionally and financially continues to grow. After the incredible encounter, Alwosaibi started a GoFundMe to help send Jordan to school after he expressed interest in doing so. In the first nine hours, the community raised more than $6,000 [over $100,000 as of July 2019].
Note: See the beautiful video of this encounter at the link above. Explore a treasure trove of concise summaries of incredibly inspiring news articles which will inspire you to make a difference.
---
How 'Buddy Benches' are making playtime less lonely
December 4, 2018, BBC News
https://www.bbc.com/news/stories-45958313
One day, during her usual chat with her eight-year-old son about school, Tracey Cooney got an answer she didn't expect. "There was nobody to play with. Everyone was playing in their own little groups," he confided. She was surprised because he was usually outgoing and confident. Cooney felt a little upset, but remembered something she had seen on social media and wondered if it could help children in his situation. It's called a Buddy Bench. The idea is simple - if a child feels lonely, they can go to the bench as a signal that they need someone to play with. Another child will see them, go and talk to them and include them in their games. So Cooney asked other parents and the head teacher at Castlemartyr National School in Cork, Ireland, whether they would be interested in getting one - their answer was, "Yes." "We use the bench as a reminder for children of things like communication, mutual support and opening up about feelings," says Judith Ashton, a psychotherapist and co-founder of ... Buddy Bench Ireland. Apart from reducing social isolation and improving mental wellbeing, the hope is that the benches can tackle another problem: bullying. But do children actually use the bench? "They don't see it as stigmatised," says Sinead McGilloway ... who led a study of 117 pupils at three schools which have benches. Forty per cent of the children she questioned said they had used the bench, and 90% said if they saw someone else sitting on it they would talk to them.
Note: Explore a treasure trove of concise summaries of incredibly inspiring news articles which will inspire you to make a difference.
---
'Forest Bathing' Is Great for Your Health. Here's How to Do It
May 1, 2018, Time
https://time.com/5259602/japanese-forest-bathing/
We all know how good being in nature can make us feel. In Japan, we practice something called forest bathing, or shinrin-yoku. Shinrin in Japanese means "forest," and yoku means "bath." So shinrin-yoku means bathing in the forest atmosphere, or taking in the forest through our senses. This is not exercise, or hiking, or jogging. It is simply being in nature, connecting with it through our senses of sight, hearing, taste, smell and touch. Shinrin-yoku is like a bridge. By opening our senses, it bridges the gap between us and the natural world. Numerous studies I've conducted have shown that shinrin-yoku has real health benefits. So how does one go about forest bathing? First, find a spot. Make sure you have left your phone and camera behind. You are going to be walking aimlessly and slowly. You don't need any devices. Let your body be your guide. Listen to where it wants to take you. The key to unlocking the power of the forest is in the five senses. Let nature enter through your ears, eyes, nose, mouth, hands and feet. Listen to the birds singing and the breeze rustling in the leaves of the trees. Look at the different greens of the trees and the sunlight filtering through the branches. Smell the fragrance of the forest. Taste the freshness of the air as you take deep breaths. You can forest-bathe anywhere in the world – wherever there are trees ... in rain, sunshine or snow. You don't even need a forest. Once you have learned how to do it, you can do shinrin-yoku anywhere – in a nearby park or in your garden.
Note: The above is excerpted from the book "Forest Bathing: How Trees Can Help You Find Health and Happiness" by Dr. Qing Li. Explore a treasure trove of concise summaries of incredibly inspiring news articles which will inspire you to make a difference.
---
A black man's quixotic quest to quell the racism of the KKK, one robe at a time
December 8, 2016, Los Angeles Times
http://www.latimes.com/entertainment/movies/la-ca-film-accidental-courtesy-20161205-story.html
"Who's this black guy trying to make friends with the Ku Klux Klan?" A raised eyebrow, a shake of the head. Such were the sentiments of Scott Shepherd, a former Klan grand dragon, when he first saw Daryl Davis, a piano-playing bluesman who travels the nation attempting to dispel racism from those who hate him most. It doesn't often work, but over the decades Davis, like a man on a quixotic pilgrimage, has collected more than two dozen Klan robes from those who have disavowed white supremacy. His unlikely story unfolds in "Accidental Courtesy," a documentary by Matt Ornstein that follows Davis on an odd and lively quest to Confederate monuments, Klansmen houses, boogie joints, churches and a hot dog stand. "How can you hate me when you don't even know me?" Davis asks in the film, which opens in Los Angeles on Friday. "Throughout my life I have been looking for an answer to that." The son of a foreign service officer, Davis spent part of his childhood overseas, far from the racism many African Americans learn early. His first encounter with bigotry came when he was a 10-year-old Cub Scout. Bottles and rocks were thrown at him as he marched in a parade. The bewildering incident was the seed of a mission that years later found him ... starting a conversation with Klan Imperial Wizard Roger Kelly. The two became close. When Kelly quit the Klan, he gave Davis his robe. Talking to Klansmen "has worked for me," said Davis. "I don't seek to convert them but if they spend time with me, they can't hate me."
Note: Watch an awesome video about this brave black man who all but ended the KKK in Maryland by making friends with their leaders. Explore a treasure trove of concise summaries of incredibly inspiring news articles which will inspire you to make a difference.
---
Note: For summaries of the latest news articles covering deep politics and censored news, click here. For summaries of the most important news articles ever along these lines, click here.
Don't miss our treasure trove of inspiring resources
We're $8,800 in the red for the year.
Kindly support this work of love: Donate here
Explore the mind and heart expanding websites managed by the nonprofit PEERS network:
Subscribe here to one of the two popular PEERS email lists