UCLA's Kindness Institute, UC Dropping Fossil Fuel Investments, First All Electric Gas Station
Inspiring News Articles
October 11, 2019
Hey awesome friends,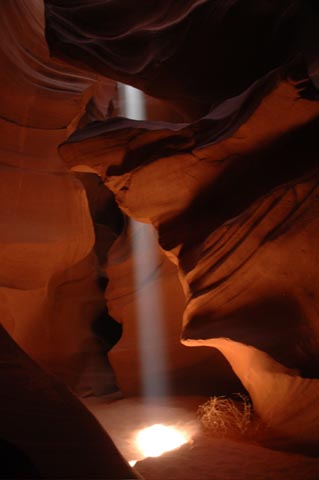 Explore below key excerpts of inspiring news articles with great information on UCLA's launch of an interdisciplinary research institute on kindness, the University of California's dumping of all fossil fuel investments, the first gas station in the US to switch from fuel pumps to electric charging stations, and more.
Each inspiring excerpt is taken verbatim from the media website listed at the link provided. If any link fails, click here. The key sentences are highlighted in case you just want to skim. Please spread the inspiration and have a great one!
With sacred love and warm wishes,
Fred Burks for the PEERS websites
Special note: If you love cats, you will almost certainly enjoy this short video.
Quote of the week: "Positive thoughts have a profound effect on behavior and genes, but only when they are in harmony with subconscious programming. And negative thoughts have an equally powerful effect. When we recognize how these positive and negative beliefs control our biology, we can use this knowledge to create lives filled with health and happiness." ~~ Bruce Lipton in his landmark book "Biology of Belief"
---
New UCLA institute will study — and spread — kindness
September 24, 2019, Los Angeles Times
https://www.latimes.com/california/story/2019-09-24/ucla-bedari-kindness-institute...
A friendly smile. A food pantry donation. Such acts of kindness have a self-serving upside ... as science has conclusively shown they also make you healthier. UCLA is poised to advance that science with the ... launch of the world's first interdisciplinary research institute on kindness, which will explore, for instance, how and why being nice to others reduces depression and the risk of cancer and cardiovascular disease. Research by UCLA scientists already has shown that mindfulness and kindness actually alter the behavior of genes, turning down those that promote inflammation, which can lead to heart disease or certain cancers, and turning up the activity of genes that protect against infections. But the ultimate goal of the UCLA Bedari Kindness Institute is to spread kindness and promote a more humane world. It will develop training tools to help practice kindness and spread them through online programs, public lectures, media outreach and a free app called UCLA Mindful. When it comes to kindness, the intention, rather than the outcome, is key. In other words, it's the thought that counts, as the adage goes. "Cultivating kind thoughts increases the frequency of kind actions, and both the thoughts and the experience of engaging in the actions have positive effects on the well-being of the individual," said Daniel Fessler ... the institute's inaugural director. The institute's work ... will focus on three themes: the roots of kindness, how to promote it, and how to use it as a therapeutic intervention to improve mental and physical health.
Note: Explore a treasure trove of concise summaries of incredibly inspiring news articles which will inspire you to make a difference.
---
The University of California Is Dumping Fossil Fuel Investments
September 17, 2019, Time/Associated Press
https://time.com/5679965/university-of-california-fossil-fuel-investments/
The University of California is dumping fossil fuel investments from its nearly $84 billion pension and endowment funds because they are a financial risk, its top financial officers announced. "Our job is to make money for the University of California, and we're betting we can do that without fossil fuels investments," said an opinion article in the Los Angeles Times written by Jagdeep Singh Bachher, UC's chief investment officer and treasurer, and Richard Sherman, chair of the Board of Regents Investments Committee. UC's $13.4 billion endowment fund will be "fossil free" by the end of the month and its $70 billion pension fund "will soon be that way," the article said. The article appeared the same day that UC announced its president and chancellors had signed a letter declaring a "climate emergency," joining more than 7,000 colleges and universities around the world. The UC leaders agreed to increase climate research and environmental education and to achieve climate neutrality by 2025. "We have a moral responsibility to take swift action on climate change," UC President Janet Napolitano said. The 10-campus system has been shedding fossil fuel investments for several years. It previously dumped several hundred million dollars' worth of investments in coal, tar sands and companies building a Dakota-to-Illinois oil pipeline.
Note: Explore a treasure trove of concise summaries of incredibly inspiring news articles which will inspire you to make a difference.
---
First gas station in America to ditch oil for 100% electric vehicle charging opens in Maryland
September 26, 2019, CNBC News
https://www.cnbc.com/2019/09/26/first-gas-station-to-ditch-oil-for-electric-vehicle...
The first gas station in the U.S. that has been completely transitioned from a petroleum station to exclusively charging EVs opened Thursday in Takoma Park, Maryland. RS Automotives, the local gas station, has been around since 1958. Depeswar Doley, owner of the station since 1997, said he was already unhappy with the way oil and gasoline companies structure contracts — such as limiting the use of multiple suppliers, including clauses that extend contracts when a certain volume of sales is not met and limiting maintenance support. These business factors already were pushing him to consider other options. A nudge from his daughter was the final step in convincing Doley to make the switch to EV charging. "My daughter, who is 17, she is the one who convinced me after I told her that I was going to talk to the [Electric Vehicle Institute] guys," Doley said. There are more than 20,700 registered EVs in Maryland, and the area also has an electric taxi service in need of more chargers for their business. The gas station conversion was jointly funded by the Electric Vehicle Institute and the Maryland Energy Administration, which provided a grant of $786,000. The station will feature four dispensers that connect to a high-powered, 200kW system. The system will allow four vehicles to charge simultaneously and reach 80% battery charge in 20 to 30 minutes. Drivers can go inside and sit in an automated convenience store with screens that allow drivers to track their vehicle's charging progress.
Note: Explore a treasure trove of concise summaries of incredibly inspiring news articles which will inspire you to make a difference.
---
Hero rats sniff (and snuff) out landmines and TB
September 26, 2014, CNN News
https://www.cnn.com/2014/09/26/world/africa/hero-rats-sniff-out-landmines-and-tb
Traditionally, you wouldn't gift someone a rat. Tanzania-based NGO Apopo, however, thinks rats make excellent gifts. So much so that they've launched an adopt-a-rat program, which allows participants to sponsor the animal. Despite the creatures' reputation for thieving and spreading disease, [Apopo's founder Bart] Weetjens has proven that rats can ... save lives. Apopo's rats have actually saved thousands. They are highly trained to sniff out land mines and detect tuberculosis - two scourges that have had a tremendously negative impact across the African continent. And his rats are fast. A single rat can clear 200 square feet in an hour (done manually, the same area would take 50 hours to clear). A TB-detection rat can evaluate 50 samples in eight minutes (almost a day's work for a lab technician). In 2006, Weetjens started testing his "hero rats," as he dubs them, on the mine fields in Mozambique, a country that at that time was one of the worst affected by landmines, thanks mainly to a civil war that ended in 1992. Since then, Apopo has cleared the country of 6,693 landmines, 29,934 small arms and ammunition, and 1,087 bombs. Mozambique is on track to be free of landmines by the year's end. In 2005, the World Health Organization (WHO) declared a TB crisis in Africa. It's a problem Weetjens realized he could address with his sniffer rats. So far, they've analyzed over 260,000 samples from health clinics in Dar es Salaam. They are cheap to train, cheaper to procure, and plentiful.
Note: Explore a treasure trove of concise summaries of incredibly inspiring news articles which will inspire you to make a difference.
---
She started helping Detroit's impoverished community in her house. Now, her nonprofit has reached 250,000 people
September 12, 2019, CNN News
https://www.cnn.com/2019/09/12/us/cnnheroes-najah-bazzy-zaman-international/index...
Najah Bazzy can pinpoint the moment her life changed. In 1996, she was working as a nurse when she visited an Iraqi refugee family to help care for their dying infant. She knew the situation would be difficult, but she wasn't prepared for what she encountered. "There, at the house, I got my first glimpse of poverty," she said. That day, Bazzy and her family gathered all the furniture and household items that they could - including a crib - and delivered everything to the family. She hasn't stopped since. For years, Bazzy ran her goodwill effort from her home, transporting donated goods in her family's minivan. Eventually, her efforts grew into Zaman International, a nonprofit that now supports impoverished women and children of all backgrounds in the Detroit area. The group has helped more than 250,000 people. Today, Zaman operates from a 40,000-square-foot facility in the suburb of Inkster. The group's warehouse offers aisles of food, rows of clothes and vast arrays of furniture free to those in need. The group's case managers help clients access housing and other services. "We work to stabilize them as quickly as we can," Bazzy said. "Women walk in and they are in desperate need, and they walk out with their basic needs met." The group's donated clothing and furniture are also available to the public through its Good Deeds Resale Shop. "Our mothers are able to come. They get a voucher and have the same dignified shopping experience as somebody else, but (do) not have to pay for it," she said.
Note: Explore a treasure trove of concise summaries of incredibly inspiring news articles which will inspire you to make a difference.
---
This 15-year-old biker took on a men's world of Motocross and left them in the dust
September 9, 2019, CNN News
https://www.cnn.com/2019/09/09/africa/zimbabwes-15-year-old-motocross-star-intl...
Tanyaradzwa 'Tanya' Muzinda is not your average teenager. At 15, she is already one of Zimbabwe's Motocross champions. Held on off-road circuits, Motocross is a form of motorbike racing that is dangerous, expensive and requires a lot of training. But these challenges have not stopped Tanya from competing. She came in third place at the 2017 HL Racing British Master Kids Championships at the Motoland track in England, which she says is still her most memorable race. In 2018, Muzinda was named Junior Sportswoman of the year in South Africa by the Africa Union Sports Council Region Five Annual Sports Awards. Her father, Tawanda Muzinda, says his daughter faces substantial challenges in her chosen field because it is an expensive sport. Muzinda often misses championships because of a lack of funds. The financial difficulties she faces [have] not stopped Muzinda from giving back to people in her community. In August, she paid tuition for 45 students to attend school in Harare, Zimbabwe's capital, and hopes to pay for at least 500 more students by the end of 2020. "There have been many times I didn't race for months because of financial difficulties. I thought of the children who also don't have a chance to go to school because of money and decided to do something about it," she said. Muzinda uses donations and her Motocross prize money to support children from poorer families, especially girls who are often kept home from school. Muzinda also helps fundraise for an orphanage.
Note: Explore a treasure trove of concise summaries of incredibly inspiring news articles which will inspire you to make a difference.
---
Billionaire Robert Smith is erasing student loan debt from Morehouse grads – and their parents
September 20, 2019, CBS News
https://www.cbsnews.com/news/robert-smith-morehouse-college-billionaire-vista...
Billionaire Robert Smith is extending his goodwill months after he pledged to erase college loan debt for Morehouse College's 2019 graduating class. The technology investor and philanthropist is also paying off loan debt amassed by parents to send their children to the college, the school said on Friday. Morehouse College announced ... that Smith and his family donated $34 million to a fund that wipes away student debt for parents whose children attend the university. "This liberation gift from Robert Smith — the first of its kind to be announced at a graduation in higher education — will be life-changing for our new Morehouse Men and their families," said Morehouse College president David A. Thomas. Known as the Morehouse Student Success Program, the initiative was established as a national investment strategy to curb student loan debt and help graduates prosper faster, according to the release. Under the new plan, Morehouse will solicit and accept donations made specifically to reduce or eliminate the loan debt of students and their parents or guardians. More than 400 students, parents and guardians of the Class of 2019 will receive the inaugural gift under the initiative. The fund will cover education loan balances as of August 28. According to the release, six types of loans will be repaid: federal subsidized loans, federal unsubsidized loans, Georgia Student Access Loans, Perkins Loans, Parent Plus Loans and certain private student loans processed through Morehouse College.
Note: Explore a treasure trove of concise summaries of incredibly inspiring news articles which will inspire you to make a difference.
---
Johns Hopkins Opens New Center for Psychedelic Research
September 4, 2019, New York Times
https://www.nytimes.com/2019/09/04/science/psychedelic-drugs-hopkins-depression.html
Johns Hopkins Medicine announced the launch of the Center for Psychedelic and Consciousness Research, to study compounds like LSD and psilocybin for a range of mental health problems, including anorexia, addiction and depression. The center is the first of its kind in the country, established with $17 million in commitments from wealthy private donors and a foundation. The centers at Johns Hopkins and Imperial College give "psychedelic medicine," as some call it, a long-sought foothold in the scientific establishment. Since the early 2000s, several scientists have been exploring the potential of psychedelics and other recreational drugs for psychiatric problems, and their early reports have been tantalizing. The emergence of depression treatment with the anesthetic and club drug ketamine and related compounds, which cause out-of-body sensations, also has piqued interest in mind-altering agents as aids to therapy. The ... funding will help clarify which drugs help which patients. Roland Griffiths, a neuroscientist at Johns Hopkins who will direct the new center ... said the new funds will cover six full-time faculty, five postdoctoral scientists and the costs of running trials. Among the first of those trials are a test of psilocybin for anorexia nervosa and of psilocybin for psychological distress and cognitive impairment in early Alzheimer's disease. "The one that's crying out to be done is for opiate-use disorder, and we also plan to look at that," Dr. Griffiths said.
Note: Learn about the fascinating man who is bankrolling a significant portion of this new center in this New York Times article. For more along these lines, see concise summaries of deeply revealing news articles on mind-altering drugs from reliable major media sources.
---
The coming era of unlimited — and free — clean energy
September 19, 2014, Washington Post blog
http://www.washingtonpost.com/blogs/innovations/wp/2014/09/19...
In the 1980s, leading consultants were skeptical about cellular phones. The handsets were heavy, batteries didn't last long, coverage was patchy, and the cost per minute was exorbitant. The experts are saying the same about solar energy now. They say that solar is inefficient, too expensive to install, and unreliable, and will fail without government subsidies. They too are wrong. Solar will be as ubiquitous as cellular phones are. Futurist Ray Kurzweil notes that solar power has been doubling every two years for the past 30 years — as costs have been dropping. He says solar energy is only six doublings — or less than 14 years — away from meeting 100 percent of today's energy needs. By Kurzweil's estimates, inexpensive renewable sources will provide more energy than the world needs in less than 20 years. In places such as Germany, Spain, Portugal, Australia, and the Southwest United States, residential-scale solar production has already reached "grid parity" with average residential electricity prices. In other words, it costs no more in the long term to install solar panels than to buy electricity from utility companies. The prices of solar panels have fallen 75 percent in the past five years alone and will fall much further as the technologies to create them improve and scale of production increases. By 2020, solar energy will be price-competitive with energy generated from fossil fuels on an unsubsidized basis in most parts of the world. Within the next decade, it will cost a fraction of what fossil fuel-based alternatives do. Despite the skepticism of experts and criticism by naysayers, there is little doubt that we are heading into an era of unlimited and almost free clean energy.
Note: This article also points out how some big energy companies and the Koch brothers are lobbying to stop alternative technologies from flowering. Read through a rich collection of energy news articles with inspiring and revealing news on energy developments. And explore a treasure trove of concise summaries of incredibly inspiring news articles which will inspire you to make a difference.
---
Note: For summaries of the latest news articles covering deep politics and censored news, click here. For summaries of the most important news articles ever along these lines, click here.
Don't miss our treasure trove of inspiring resources
We're $12,900 in the red for the year.
Kindly support this work of love: Donate here
Explore the mind and heart expanding websites managed by the nonprofit PEERS network:
Subscribe here to one of the two popular PEERS email lists