Video Games for Peace, Green Funerals, Eco-Tourism's Windfall
Inspiring News Articles
November 8, 2019
Hey awesome friends,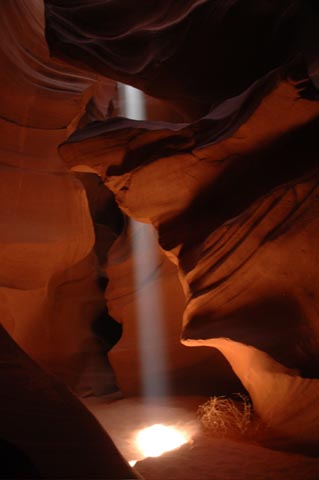 Explore below key excerpts of inspiring news articles with great information on former refugee Lual Mayen's development of video games designed to promote peace, the growing popularity of 'green funerals' to lessen the impact of death on the environment while saving money, the 1,700-mile Route of Parks in Chilean Patagonia designed to balance tourism with protection of biodiversity, and more.
Each inspiring excerpt is taken verbatim from the media website listed at the link provided. If any link fails, click here. The key sentences are highlighted in case you just want to skim. Please spread the inspiration and have a great one!
With sacred love and warm wishes,
Fred Burks for the PEERS websites
Special note: Watch a touching video of what happened when a deaf man who had no language was finally able to communicate with others. For those interested in the Seth material by Jane Roberts, check out this informative New York Times article.
Quote of the week: "When power is dedicated to service, everyone benefits." ~~ Esperide Ananas
Financial note: At the start of every month, the amount we are in the red for the year jumps several thousand dollars. This is because that's when we add our expenses for the month (about $6,000) to the amount we are in the red. The red ink amount then gradually decreases over the course of the month as caring supporters like you make donations. Read more on this. Please help us to decrease our deficit by donating here.
---
Once he was a refugee. Now he's a CEO making video games for peace.
October 14, 2019, Washington Post
https://www.washingtonpost.com/video-games/2019/10/14/once-he-was-refugee-now-hes...
Lual Mayen sits in a modern office space, set in a trendy Washington, D.C., neighborhood. As a newborn in his parents' arms, Mayen endured a 225-mile trek from his war-torn home in South Sudan to a refugee camp in Northern Uganda. Mayen was born into war, but his mission is peace. Now 24 years old, he is a video game developer residing in the United States, leading his own company and using the experiences from his past to inform his products: games aimed at peace-building and conflict resolution. He created the first version of Salaam, which means "peace" in Arabic, while still living as a refugee. In the game's new version, players adopt the role of a refugee who must flee falling bombs, find water and gain energy points to ensure the character's survival as the player's country journeys from a war-torn present into a peaceful existence. If the player's character runs out of energy, the player is prompted to purchase more food, water, and medicine for their character with real-world money. The funds go beyond the game to benefit a living refugee through Junub's partnerships with various NGOs. Mayen is aiming to have Salaam ready to launch in December, determined to grow the category of social impact gaming to give back to his community. "Peace is something that is built over time," Mayen said. "It's not about people coming together and signing cease-fires and so on. It's a generation of change. It's a change of mindset. It's a change of attitude toward each other."
Note: Explore a treasure trove of concise summaries of incredibly inspiring news articles which will inspire you to make a difference.
---
Thinking About Having a 'Green' Funeral? Here's What to Know
March 22, 2018, New York Times
https://www.nytimes.com/2018/03/22/smarter-living/green-funeral-burial-environment...
A typical American funeral usually involves a few hallmarks we've come to expect: an expensive coffin, lots of flowers, an embalming for the deceased and a number of other add-ons. But how necessary are those embellishments? Enter the "green burial." The specifics of a green burial vary widely, but typically they require far fewer resources for the care of the body and skip a number of the traditional steps, making them better for the environment. Plus, they can save families on funeral costs. Interest in these pared-down, eco-friendly options has grown as people look for ways to cut their carbon footprint. 72 percent of cemeteries are reporting an increased demand. The Green Burial Council's steps for minimizing negative environmental effects include forgoing embalming, skipping concrete vaults, rethinking burial containers and maintaining and protecting natural habitat. Choices can be made at each step of the death care process to limit waste, reduce the carbon footprint and even nourish the local ecosystem. Embalming, vaults and coffins can be expensive. Replacing them with other options or scrapping them altogether can save money as well as the environment. The extent of how "green" a burial can be is up to the individual; the service can be as simple as wrapping the deceased in a cotton shroud before lowering them into the ground. The services can also [involve] a memorial ceremony and burial in a conservation park like Washington's Greenacres.
Note: Explore a treasure trove of concise summaries of incredibly inspiring news articles which will inspire you to make a difference.
---
Why Chile's Route of Parks will be a 'game changer for tourism'
September 26, 2019, The Guardian (One of the UK's leading newspapers)
https://www.theguardian.com/travel/2019/sep/26/patagonia-chile-routes-parks-national...
The pioneering conservationist behind the world's most ambitious rewilding project has revealed "game-changing" plans that could transform tourism in Chilean Patagonia. After 25 years of strategic land acquisition by Kristine Tompkins and her late husband Douglas – which led to the creation last year of five new national parks in southern Chile – Tompkins said the next challenge was to encourage 60 communities across the region to develop tourism ventures that will help protect the biodiversity on their doorstep. Speaking in London at the European launch of the 1,700-mile Route of Parks, a marketing initiative encompassing 17 national parks throughout Patagonia, Tompkins said: "We want local people to have a sense of ownership and pride. They will become the first line of defence in conservation." The launch of the route ... follows the creation of five new national parks and the expansion of three others, all in Chilean Patagonia after the Tompkins Foundation handed over a million acres to the Chilean state – the largest private donation of land ever. The handover was ... aimed at returning farmed land to its natural state and creating wildlife corridors. The Foundation also owns land in Argentina, where its flagship rewilding project is seeing species being reintroduced to the newly created Iberá national park in the north-west. In total the Tompkins' philanthropic work amounts to $345m. To date the Foundation has helped protect 5.75 million hectares across Chile and Argentina.
Note: Explore a treasure trove of concise summaries of incredibly inspiring news articles which will inspire you to make a difference.
---
The Country Winning The Battle On Food Waste
April 8, 2019, Huffington Post
https://www.huffpost.com/entry/food-waste-south-korea-seoul_n_5ca48bf7e4b0ed0d780edc54
Chung Sun-hee finely crushes eggshells, dries and saves her coffee grounds, and separates large vegetable offcuts into smaller pieces. Later, the 55-year-old professional translator will bury them in her backyard, in rotating plots. Chung is one of a growing number of city dwellers who are getting into urban farming, not just to grow their own vegetables, but also as an exercise in waste reduction. Her new habits reflect a larger change underway in South Korea's densely populated capital. Once a city where unsightly and foul-smelling landfills loomed over entire neighborhoods, Seoul now operates one of the most rigorous food waste recycling programs in the world. The South Korean government banned sending food to landfills in 2005 and, in 2013, also prohibited the dumping of garbage juice (leftover water squeezed from food waste) into the sea. Today, a staggering 95 percent of food waste is recycled ― a remarkable leap from less than 2 percent in 1995. On Chung's street, residents emerge at dusk to deposit small yellow bags into designated waste collection buckets. Since 2013, South Koreans have been required by law to discard food waste in these biodegradable bags, priced according to volume and costing the average four-person family about $6 a month. This tax pays for roughly 60 percent of the cost of collecting and processing the city's food waste, according to government data.
Note: Explore a treasure trove of concise summaries of incredibly inspiring news articles which will inspire you to make a difference.
---
How Finland Solved Homelessness
January 30, 2019, Huffington Post
https://www.huffingtonpost.com/entry/homelessness-finland-housing...
Finland's much-lauded "housing first" approach ... has been in place for more than a decade. The idea is simple. To solve homelessness you start by giving someone a home, a permanent one with no strings attached. If they want to drink, they can; if they want to take drugs, that's fine too. Support services are made available to treat addiction, mental health and other problems, and to help people get back on their feet, from assisting with welfare paperwork to securing a job. The housing in Finland is a mix of designated standard apartments sprinkled through the community, and supported housing: apartment blocks with on-site services, built or renovated specifically for chronically homeless people. Formerly homeless residents ... pay rent from their own pockets or through the benefits afforded by Finland's relatively generous welfare state. The approach is working. As homelessness rises across Europe, Finland's numbers are falling. In 1987, there were around 18,000 homeless people. In 2017, there were 7,112 homeless people, of which only 415 were living on the streets or in emergency shelters. The vast majority (84 percent) were staying temporarily with friends or relatives. Between 2008 and 2015, the number of people experiencing long-term homelessness dropped by 35 percent. While it's expensive to build, buy and rent housing for homeless people, as well as provide the vital support services, the architects of the policy say it pays for itself. Studies have found housing one long-term homeless person saves society around €15,000 ($17,000) a year ... due to a reduction in their use of services such as hospital emergency rooms, police and the criminal justice system.
Note: Explore a treasure trove of concise summaries of incredibly inspiring news articles which will inspire you to make a difference.
---
How Kenya Got To Be No. 3 On A Survey Of Most Generous Nations
November 27, 2017, NPR
https://www.npr.org/sections/goatsandsoda/2017/11/27/554289229/how-kenya-got-to-be...
Each year, the Charities Aid Foundation (CAF) compiles a World Giving Index, and the 2017 rankings list Kenya as the third most generous nation behind Myanmar and Indonesia. The rankings are based on three data points from Gallup's World Poll: the percent of respondents who have donated, volunteered and helped a stranger in the previous month. Overall, the survey found that global giving was down, led by a decline in developed countries. The United States dropped from 2nd to 5th but still gives the largest percentage of its gross domestic product — 2.1 percent. But as reflected by Kenya's rise from 40th five years ago to number 3, there is a bright spot in the new rankings. And it's not just a Kenyan trend. "The big story this year is the amazing rise in giving across Africa," says Sir John Low, CAF's chief executive. Kenyan Caroline Teti is the external relations director of GiveDirectly, which gives direct cash transfers in impoverished communities in Kenya. There's only one word on the Kenyan coat of arms — "harambee" — she says. It's Swahili, meaning: "all pull together." "I think the harambee spirit has inculcated in Kenyans a strong sense of giving," Teti wrote by email, "[P]eople traditionally view individual pressure as a matter that should concern the whole community. In many communities in Kenya, people gave materially to other community members under distress. This took [on] a totally new dimension as people looked to improve the education of their clansmen and the larger community."
Note: Explore a treasure trove of concise summaries of incredibly inspiring news articles which will inspire you to make a difference.
---
Washington State is First in the Nation to License Outdoor Preschools
October 2, 2019, Newsweek
https://www.newsweek.com/washington-state-first-nation-license-outdoor-preschools...
As nationwide interest in outdoor preschool programs increases, Washington is now the first state in the nation to officially license them. Washington's Department of Children, Youth and Families began to establish the pilot licensing standards in 2017 for outdoor preschools, nature-based early learning and child care programs. Outdoor preschools have been around for decades in places like Germany, Norway and Denmark. These programs were designed as a response to the trend of children spending very little time outdoors. "There's a beauty in being able to see kids run outdoors and look at slugs and take care of plants and animals," Hannah Kinney, outdoor preschool educator, told The Seattle Times. "You do see students that need that space to move their bodies and feel like they have that choice and ownership of their learning." Most outdoor preschool children spend the majority of their time outside, though many of the schools have an indoor option for a place to convene or emergencies. The children are outfitted at the beginning of the year with appropriate gear for every kind of weather. Activities can include daily hikes, identifying plants and animals, exploration and community-building. "They are learning all kinds of valuable principles about gravity, and texture, and shapes and colors and all the things you might expect to see in a preschool curriculum," the late Erin Kenny, founder of Cedarsong Nature School, [said]. "They are just doing it outdoors and at their own pace."
Note: Explore a treasure trove of concise summaries of incredibly inspiring news articles which will inspire you to make a difference.
---
Mystery Behind the Damanhur Temples
January 31, 2008, ABC News
https://abcnews.go.com/amp/GMA/story?id=4216350
Hidden away in a country renowned for its architectural beauty lies a massive hand-built place of worship many tourists never see. An entrance that looks like a mineshaft opens up to a maze carved inside the mountain holding the Damanhur Temples of Humankind in the Valchiusella Valley, about 30 miles north of Turin, [Italy]. Damanhur narrates the history of human potential through art. With at least nine rooms — some with 25-foot high ceilings — it looks as if the secret doors and passageways were built centuries ago. In truth, the unlikely temple is no ancient wonder and was built piecemeal by 150 people over a 15-year period beginning in 1978. The work was so secret, the Italian government never knew it was going on and never gave permission for it. The handcrafted structure is full of dramatic beauty, and each apparent dead end really leads into another mysterious hall. "You have to think that we did that without any engineer or architect," Ananas said. "Everything has been excavated by hand." At least as mysterious as the temple itself is the utopian society to which it belongs, The Federation of Damanhur. Damanhur, which means city of light, comprises 800 people who live in communal homes. Founded in 1975, the Federation of Damanhur thinks of itself as the builders of a new civilization that stands for peace and human potential. It prides itself on being an eco-society based on ethical and spiritual values. Falco, as the group's founder is known, said that he always dreamed of the elaborate temples. The group wanted the temple to be "a gift to humanity" once it was completed. Visitors to the halls of the temple have expressed awe, delight and intrigue.
Note: Learn the intriguing story and see breathtaking photos of the stunning beauty of these temples. Damanhur's visionary Falco died of cancer on June 23, 2013. Explore more on this great visionary. Watch an awesome video tour of Damanhur and the Temples of Humankind. And don't miss an intriguing 15-minute video of experiments done at Damanhur attaching plants to synthesizers to make angelic music.
---
Note: For summaries of the latest news articles covering deep politics and censored news, click here. For summaries of the most important news articles ever along these lines, click here.
Don't miss our treasure trove of inspiring resources
We're $13,400 in the red for the year.
Kindly support this work of love: Donate here
Explore the mind and heart expanding websites managed by the nonprofit PEERS network:
Subscribe here to one of the two popular PEERS email lists