Youth Crime's Historic Drop, Public Banks Legalized, Food Waste Rescue Mission
Inspiring News Articles
October 25, 2019
Hey awesome friends,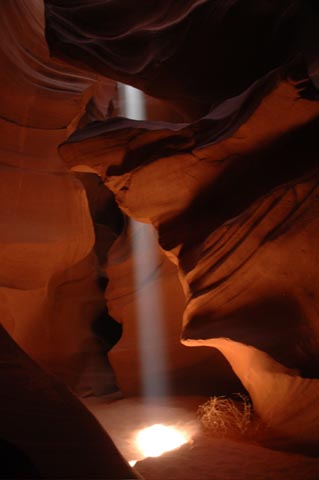 Explore below key excerpts of inspiring news articles with great information on the under-reported plummeting of youth crime to its lowest level in decades, California's legalization of public banks, a nonprofit that rescues 130,000 pounds of food waste each day to feed those in need, and more.
Each inspiring excerpt is taken verbatim from the media website listed at the link provided. If any link fails, click here. The key sentences are highlighted in case you just want to skim. Please spread the inspiration and have a great one!
With sacred love and warm wishes,
Fred Burks for the PEERS websites
Special note: Check out a great new book titled "Hidden Energy" on new energy technologies by two highly respected authors, Jeanne Manning and Susan Manewich.
Quote of the Week: "Be the change you want to see in the world." ~~ Mohandas K. Gandhi
Video of the week: For a great laugh, don't miss this amazing, two-minute video of a singing dog and dancing toddler.
---
Vanishing Violence: Youth crime continues historic drop across US
October 3, 2019, San Francisco Chronicle (San Francisco's leading newspaper)
https://www.sfchronicle.com/crime/article/Vanishing-Violence-Youth-crime-continues...
Youth crime continues to plummet across the country, with arrests of people under age 18 falling for the 13th straight year and reaching lows not seen in at least six decades, new FBI figures show. The number of juveniles arrested nationwide declined 11% from 2017 to 2018 alone, compared to a 2% drop for adults. Arrests of young people for violent crimes — rape, robbery, assault and murder — fell 5%, while they actually increased slightly for those 18 and older. The 2018 arrest rate among juveniles — 21.3 per 1,000 youths — is half of what it was in the 1960s and less than one-quarter of what it was in the mid-1990s, at the peak of a youth crime spike, according to an analysis of the FBI data provided to The Chronicle by the Center on Juvenile and Criminal Justice in San Francisco. "It's not just historic lows, it's a historic chasm," said Mike Males, a senior research fellow with the center. "It's not even leveling out." The data show that the trend of juveniles committing less crime has crept up into young adults, with arrests among those 18 to 24 also declining significantly in recent years. The changes could have profound implications on communities and the criminal justice system in years ahead. "That may be the result of the low-crime juvenile generation aging into their 20s," Males said. "Hopefully this generation is beginning to impact older generations." The plunge in teen crime extended to urban, suburban and rural counties, according to the FBI statistics.
Note: Sadly, this inspiring news has gotten very little media coverage other than in San Francisco. Why won't the media report this incredibly encouraging trend? Read more on this very hopeful trend on this webpage filled with hopeful and inspiring news.
---
California Just Legalized Public Banks. Will the Rest of the Nation Follow Suit?
October 3, 2019, Yes! Magazine
https://www.yesmagazine.org/new-economy/california-public-banking-law-20191003
The Standing Rock movement in 2016 brought together Indigenous activists from across the nation to fight against the Dakota Access Pipeline. One of the demands of this movement included divestment from Wells Fargo, a bank that was funding development of the pipeline. This brought into the spotlight ... big for-profit banks that the government uses to invest public money into Wall Street, rather than local communities. Some of those investments include the fossil fuel industry, private prisons, immigrant detention centers, and more. The divestment movement is mostly about getting those government investments ... out of the big banks. The question then becomes where to put them. Some ... say the answer is public banking. In September, the California State Legislature passed Assembly Bill 857, a law that would allow a regulatory framework for public banking in the state. This would allow the establishment of banks that hold the government's money and include socially responsible charters. Debbie Notkin, who works with the California Public Banking Alliance, says that by law, all corporations, which includes private banks, are legally obligated to maximize profit. Public banks are not held to this expectation, however, and are instead mandated to serve their communities. Community investments have unlimited possibilities, including affordable housing, saving people from foreclosure, making student loans more affordable, and creating more infrastructure to defend against the effects of climate change.
Note: Ellen Brown is a dedicated researcher who has promoted public banks for years. Check out her excellent work on her website at https://ellenbrown.com. Explore a treasure trove of concise summaries of incredibly inspiring news articles which will inspire you to make a difference.
---
This charity is feeding the hungry and helping the planet by rescuing millions of pounds of leftover food
September 25, 2019, CNN News
https://www.cnn.com/2019/09/25/health/iyw-forgotten-harvest-food-waste-trnd...
According to FDA estimates, the United States wastes 30 to 40% of its food. That's hard to swallow when you consider that one in 10 US households faced food insecurity in 2018. That means roughly 14 million families are struggling to put meals on the table while approximately 30 million tons of food are trashed. For 29 years Forgotten Harvest, a nonprofit in Detroit, has been rescuing food destined for landfills and redirecting it to the hungry. Forgotten Harvest CEO Kirk Mayes says it's taken that long to develop the logistics for his program, which now rescues and delivers 130,000 pounds of food a day. "This operation is set up so that our fleet of about 27 trucks and our drivers can leave our warehouse in the morning and go to about 12 to 14 different stops ... for our donations." Mayes says. Drivers collect food from local bakers and butchers and national chains, he says. "And then these drivers redistribute the food to three to four community partners on a daily basis." A rotating army of 16,000 volunteers makes this daily event happen. "At our warehouse, our volunteers are working with commodities that are coming off of our farm and from other commodity partners like the food manufacturers and other farms and donations," Mayes says. "All this (food) is inspected, sorted and set to go out." The result? Last year Forgotten Harvest redistributed 41 million pounds of food, Mayes says. That's 41 million pounds that filled stomachs instead of landfills.
Note: Explore a treasure trove of concise summaries of incredibly inspiring news articles which will inspire you to make a difference.
---
Meet the outsider who accidentally solved chronic homelessness
May 6, 2015, Washington Post
https://www.washingtonpost.com/news/inspired-life/wp/2015/05/06/meet-the-outsider...
Meet Sam Tsemberis. He's all but solved chronic homelessness. His research, which commands the support of most scholars, has inspired policies across the nation. The results have been staggering. Late last month, Utah, the latest laboratory for Tsemberis's models, reported it has nearly eradicated chronic homelessness. Phoenix, an earlier test case, eliminated chronic homelessness among veterans. Then New Orleans housed every homeless veteran. Homelessness has long seemed one of the most intractable of social problems. For decades, the number of homeless from New York City to San Francisco surged – and so did the costs. At one point around the turn of the millennium, New York was spending an annual $40,500 on every homeless person with mental issues. Tsemberis ... unfurled a model so simple children could grasp it, so cost-effective fiscal hawks loved it, so socially progressive liberals praised it. Give homes for the homeless, and you will solve chronic homelessness. Success begat success. The federal government tested the model on 734 homeless across 11 cities, finding the model dramatically reduced levels of addiction as well as shrank health related costs by half. "Adults who have experienced chronic homelessness may be successfully housed and can maintain their housing," the report declared. Utah's Gordon Walker, explain[s] how his state succeeded at eliminating homelessness – and saved millions, "It was costing us in state services, health-care costs, jail time, police time, about $20,000 per person. Now, we spend $12,000 per person."
Note: Explore a treasure trove of concise summaries of incredibly inspiring news articles which will inspire you to make a difference.
---
Banks worth $47 trillion adopt new UN-backed climate principle
September 23, 2019, CNBC/Reuters
https://www.cnbc.com/2019/09/23/banks-worth-47-trillion-adopt-new-un-backed-climate...
Banks with more than $47 trillion in assets, or a third of the global industry, adopted new U.N.-backed "responsible banking" principles to fight climate change on Sunday that would shift their loan books away from fossil fuels. Deutsche Bank, Citigroup, and Barclays were among 130 banks to join the new framework on the eve of a United Nations summit in New York aimed at pushing companies and governments to act quickly to avert catastrophic global warming. "These principles mean banks have to consider the impact of their loans on society not just on their portfolio," Simone Dettling, banking team lead for the Geneva-based United Nations Environment Finance Initiative, told Reuters. Financing for oil, gas and coal projects has come under particular scrutiny as climate scientists step up calls to change the global economy's deep reliance on fossil-fuels. The principles, drawn up jointly by U.N. officials and banks, require lenders to: Align their strategies with the 2015 Paris Agreement to curb global warming and U.N.-backed targets to fight poverty called the Sustainable Development Goals, set targets to increase "positive impacts" and reduce "negative impacts" on people and the environment, work with clients and customers to encourage sustainable practices, [and] be transparent and accountable about their progress. The principles' main backers say the norms will encourage banks to pivot their loan portfolios away from carbon-intensive assets and redirect capital to greener industries.
Note: Explore a treasure trove of concise summaries of incredibly inspiring news articles which will inspire you to make a difference.
---
Main IKEA retailer expects to exceed renewable energy goal by year's end
September 19, 2019, Reuters
https://www.reuters.com/article/us-ikea-renewable-energy/main-ikea-retailer-expects...
Ingka Group, which owns most IKEA stores, will by year's end exceed its 2020 target to produce as much renewable energy as the energy it consumes, Ingka Chief Executive Jesper Brodin said. Ingka Group has spent 2.5 billion euros ($2.8 bln) over the past decade on wind farms, rooftop solar panels on its stores and warehouses and, most recently, on its first-ever off-site solar parks. It announced this week the acquisition of a 49% stake in two U.S. solar parks due to come into operation in coming months. Ikea is the world's biggest furniture group; Ingka Group owns most of its retail operations. Brodin told Reuters that Ingka plans to go on investing in wind farms and solar parks. "Being climate smart is not an added cost. It's actually smart business and what the business model of the future will look like ... Everything around fossil fuels and daft use of resources will be expensive," he said. Brodin urged companies and government leaders at Monday's United Nations-hosted Climate Action Summit in New York to commit to limiting global warming to 1.5 degrees Celsius (2.7 Fahrenheit), as called for by scientists. More than 400 firms including IKEA, H & M, Coca-Cola and Sony have committed to a U.N.-backed initiative to help limit global warming to below 2 degrees Celsius. Ingka said its renewable energy power now equals more than 1.7 gigawatts (GW)of power - spread over 920,000 solar modules on its sites, 534 wind turbines in 14 countries and the 700,000 solar panels under construction in the United States.
Note: Explore a treasure trove of concise summaries of incredibly inspiring news articles which will inspire you to make a difference.
---
'Rampant Consumerism Is Not Attractive.' Patagonia Is Climbing to the Top — and Reimagining Capitalism Along the Way
September 23, 2019, Time
https://time.com/5684011/patagonia/
Patagonia has long been at the forefront of what is now emerging as an increasingly popular new flavor of capitalism. Today's customers want their dollars to go to companies that will use their money to make the world a better place. Patagonia donates 1 percent of sales to environmental nonprofits, and in 2016 gave 100 percent of Black Friday sales—about $10 million—to environmental groups. Late last year, it changed its mission statement to "We're in business to save our home planet." And on Sept. 20, Patagonia shut down its stores and offices so that employees ... could strike alongside youth climate activists. Environmental activism has been part of Patagonia's DNA since it was founded. It has donated $100 million since 1985 to environmental groups, including the Conservation Alliance, which it helped found in 1989 and which works to protect nature in America. It has been repairing customer's clothes since the 1970s, and it operates one of the largest apparel repair centers in North America. In 2013, it launched a venture capital fund that invests in start-ups that work on environmental issues, such as Wild Idea Buffalo, which raises buffalo while restoring grasslands to the Great Plains, and Bureo, which converts discarded fishing nets into consumer products like sunglasses. Patagonia "really walks the walk and talks the talk," said Richard Jaffe, an independent retail consultant. "They invest a lot of time and energy into being a catalyst for change."
Note: Explore a treasure trove of concise summaries of incredibly inspiring news articles which will inspire you to make a difference.
---
In 5 Minutes, He Lets the Blind See
Nov. 7, 2015, New York Times
https://web.archive.org/web/20150314145056/http://vairochana...
He has restored eyesight to more than 100,000 people, perhaps more than any doctor in history. His patients ... stagger and grope their way to him along mountain trails from remote villages, hoping to go under his scalpel. A day after he operates to remove cataracts, he pulls off the bandages - and, lo! They can see clearly. At first tentatively, then jubilantly, they gaze about. A few hours later, they walk home, radiating an ineffable bliss. Dr. Sanduk Ruit, a Nepali ophthalmologist ... has pioneered a simple cataract microsurgery technique that costs only $25 per patient and is virtually always successful. Indeed, his "Nepal method" is now taught in United States medical schools. In the United States, cataract surgery is typically performed with complex machines. But these are unaffordable in poor countries, so Dr. Ruit [pioneered a] small-incision microsurgery to remove cataracts without sutures. At first, skeptics denounced or mocked his innovations. But then the American Journal of Ophthalmology published a study of a randomized trial finding that Dr. Ruit's technique had exactly the same outcome (98 percent success at a six-month follow-up) as the Western machines. One difference was that Dr. Ruit's method was much faster and cheaper. He founded the Tilganga Institute of Ophthalmology, which ... conducts eye surgery on 30,000 patients annually, [as well as] manufactures 450,000 tiny lenses a year for use in cataract surgery, keeping costs to $3 a lens compared to $200 in the West.
Note: Your direct donation to help this man can cure blindness for many people. Explore a treasure trove of concise summaries of incredibly inspiring news articles which will inspire you to make a difference.
---
Note: For summaries of the latest news articles covering deep politics and censored news, click here. For summaries of the most important news articles ever along these lines, click here.
Don't miss our treasure trove of inspiring resources
We're $1,100 in the red for the year.
Kindly support this work of love: Donate here
Explore the mind and heart expanding websites managed by the nonprofit PEERS network:
Subscribe here to one of the two popular PEERS email lists