Best News of 2019, Ozone Hole at All-time Low, Atmospheric Acidity Lowest in Centuries
Inspiring News Articles
January 10, 2020
Hey awesome friends,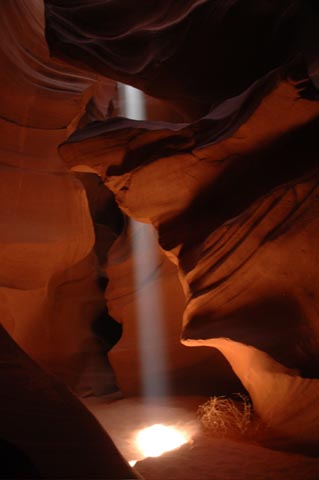 Explore below key excerpts of inspiring news articles with great information on a long list of inspiring things that happened in 2019, the major shrinking of the Antarctic's ozone hole, atmospheric acidity dropping to pre-industrial levels, and more.
Each inspiring excerpt is taken verbatim from the media website listed at the link provided. If any link fails, click here. The key sentences are highlighted in case you just want to skim. Please spread the inspiration and have a great one!
With sacred love and warm wishes,
Fred Burks for the PEERS websites
Deep gratitude: Thanks so much to all who helped support PEERS financially in 2019. We ended the year $1,028 in the red, but considering that we were $16,000 in the red at the beginning of December, this is quite remarkable. For those interested, check out the PEERS annual report for 2019.
Special note: Check out the best "Greater Good" articles of 2019 along with the top 10 insights of the year. Explore a fun collection of all the good news from 2019. For those interested in the reversal of the Earth's magnetic poles, see this excellent CNN article. Read the inspiring story of a high-end restaurant where all staff have disabilities.
Quote of the week: "Every soul has its own tune to play in the universal orchestra." ~~ Rosalind Mcknight from her book Cosmic Journeys
---
2019 wasn't ALL bad. Here are all the good things that happened
December 25, 2019, CNN News
https://www.cnn.com/2019/12/25/world/good-news-stories-of-2019-trnd/index.html
Here's a list of some of the good things that happened this year. The Indian Navy welcomed its first-ever woman pilot. People around the world united to save a 2-year-old's life. Austria named its first female chancellor. The European Commission elected its first female President. Women now lead five of the major parties in Finland's parliament. For the first time, all major pageants were won by women of color. Macedonia was renamed, bringing an end to a decades-long dispute with Greece. President Donald Trump made history as the first sitting US leader to set foot in North Korea. Pope Francis became the first pontiff to visit an Arab Gulf state. The 116th Congress became the most diverse in US history. Chicago elected its first African-American female mayor. Animal cruelty is officially a federal felony. California is now the first state to offer health insurance to some undocumented immigrants. Montgomery, Alabama, elected its first black mayor in 200 years. New York banned the so-called gay and trans "panic" defense. The largest mass commutation in US history took place. The Little Shell Tribe became the newest Native American tribe to receive federal recognition. Indonesia raised [the] minimum age for brides to end child marriage. Saudi Arabian women are finally allowed to travel independently. Taiwan became the first place in Asia to pass a same-sex marriage legislation. Botswana ruled to decriminalize consensual same-sex relations. Northern Ireland legalized same-sex marriage.
Note: Explore a treasure trove of concise summaries of incredibly inspiring news articles which will inspire you to make a difference.
---
The Antarctic ozone hole is the smallest since it was discovered
October 21, 2019, CNN News
https://www.cnn.com/2019/10/21/world/antarctic-ozone-hole-shrinks-scn-trnd/index.html
While the ozone hole over Antarctica typically grows in September and October, scientists observed the smallest ozone hole since they first began observing it in 1982, according to a joint release by NASA and NOAA. Unusual weather patterns in the upper atmosphere limited depletion of ozone, the layer in our atmosphere that acts like sunscreen and protects us from ultraviolet radiation. On September 8, the ozone hole reached a peak of 6.3 million square miles and then shrank to less than 3.9 million square miles, according to the report. Usually, the hole would grow to reach 8 million square miles. The annual ozone hole forms when rays from the sun interact with the ozone and man-made compounds such as chlorine and bromine to deplete the ozone. This occurs during late winter in the Southern Hemisphere. Cloud particles in the cold stratosphere lead to reactions that destroy ozone molecules, which are made of three oxygen atoms. But when temperatures are warmer, these clouds don't form, which limits ozone destruction. This is only the third time in 40 years when warm temperatures caused by weather systems have actually helped limit the ozone hole. This also occurred in 1988 and 2002. But the scientists say there is no connection they've identified to link the patterns with climate change. The ozone layer over the Antarctic is expected to recover by 2070 as compounds used as coolants, called chlorofluorocarbons, decline. They were regulated 32 years ago by the Montreal Protocol.
Note: Explore a treasure trove of concise summaries of incredibly inspiring news articles which will inspire you to make a difference.
---
Acidity in atmosphere minimized to preindustrial levels
September 24, 2016, Science Daily
https://www.sciencedaily.com/releases/2016/09/160924223232.htm
New research shows that human pollution of the atmosphere with acid is now almost back to the level that it was before the pollution started with industrialisation in the 1930s. The results come from studies of the Greenland ice sheet and are published in the scientific journal, Environmental Science and Technology. By drilling ice cores down through the kilometre-thick ice sheet, the researchers can analyse every single annual layer, which can tell us about ... pollutants in the atmosphere. Acid in the atmosphere can come from large volcanic eruptions and human-made emissions from industry. For many years, there has been a quest to solve the problem of measuring acidity in the porous annual layers of the ice and now scientists from the Niels Bohr Institute have succeeded [by employing] a Continuous Flow Analyses or CFA method. The CFA system can ... distinguish whether the emissions come from volcanic eruptions, large forest fires or industry. The researchers can therefore filter out both volcanic eruptions and forest fires in the assessment of industrial pollution and the new results are revolutionary. "We can see that the acid pollution in the atmosphere from industry has fallen dramatically since humanmade acid pollution took off in the 1930s and peaked in the 1960s and 70s. In the 1970s, both Europe and the United States adopted the 'The clean air act amendments', which required filters in factories, thus reducing acid emissions," explains [researcher] Helle Astrid Kjćr.
Note: Explore a treasure trove of concise summaries of incredibly inspiring news articles which will inspire you to make a difference.
---
Man pays utility bills for 36 families about to lose heat over the holidays
December 19, 2019, Today.com
https://www.today.com/news/florida-man-pays-utility-bills-36-families-about-lose-heat...
Decades ago when Mike Esmond was raising his young family, they struggled to pay their heating bill. Decades later, he was reminded of that very cold Christmas as he opened his gas and water bill earlier this month. He noticed the due date was Dec. 26. "That made something pop into my mind, that people have to pay these bills by Dec. 26," he said. "If they don't pay them, they're going to be disconnected, and they're not going have gas or water for the holidays." As that realization dawned on him, Esmond decided to take action. Now a 73-year-old successful business owner, he was in a comfortable position to help. He went to the city of Gulf Breeze, Florida — where he lives — and asked them to put together a list of all the people that were slated to have their gas and water shut off by that Dec. 26 date. Esmond said they told him a total of 36 families needed his help, so he decided to pay off their bills for around $4,600. "When I did this, I didn't even know that the city was going to do what they did!" he laughed. "The ladies in the billing department actually used their computers to make up a Christmas card and they sent it out to all the people that were expecting their gas to be disconnected." The card wished folks a "happy holidays" on the front in cheerful red and green, but it was the note on the inside that has struck a chord: "It is our honor and privilege to inform you that your past due utility bill has been paid by Gulf Breeze Pools & Spas. You can rest easier this holiday season knowing you have one less bill to pay."
Note: Explore a treasure trove of concise summaries of incredibly inspiring news articles which will inspire you to make a difference.
---
Missing stars could point to alien civilizations, scientists say
December 18, 2019, CNET.com
https://www.cnet.com/news/missing-stars-could-point-to-alien-civilizations...
On March 16, 1950, astronomers at the US Naval Observatory pointed a telescope roughly in the direction of the constellation Lupus the wolf and took a picture. When scientists look at that same patch of sky today, something is missing. Back in 2016, researchers in Sweden reported that a star had been lost. One of the roiling distant suns visible in that USNO image from the previous century could no longer be seen. The team published a paper on the discovery, but called it "very uncertain" at the time, resolving to do more follow-up work and to continue scouring old USNO observations for other celestial objects that seem to have gone missing. Three years later, it's still unclear what happened to that star spotted in 1950, but the team behind the "Vanishing & Appearing Sources during a Century of Observations" (Vasco) project now says they've found a hundred more missing stars like it by comparing old and new observations. While they've seen no signs of aliens just yet, they say parts of space where multiple stars seem to disappear could be the best places to look for extraterrestrial intelligence (ETI). "Unless a star directly collapses into a black hole, there is no known physical process by which it could physically vanish," explains a new study published in the Astronomical Journal. "The implications of finding such objects extend from traditional astrophysics fields to the more exotic searches for evidence of technologically advanced civilizations."
Note: For more along these lines, see concise summaries of deeply revealing news articles on UFOs from reliable major media sources. Then explore the excellent, reliable resources provided in our UFO Information Center.
---
These former gang rivals are helping Dallas youth escape gang violence
December 24, 2019, Optimist Daily
https://www.optimistdaily.com/2019/12/these-former-gang-rivals-are-helping-dallas...
Antong Lucky and Def D had nearly identical childhoods: both were raised in underprivileged neighborhoods in Dallas, both experienced gang violence at an early age, and both had family members who were in gangs. There was, however, one notable difference: they were raised one mile apart, in different neighborhoods. This mile meant the difference between friend and foe: Antong was in the Bloods' territory, and Def D was in the Crips'. In prison, both came to recognize the devastation that gang violence was wreaking on young people and their families. After both men were released from prison, the former enemies met together to create OGU (Original Gangsters United), an organization that tries to help young people in Dallas from falling into the same cycle of gang violence that Antong and Def D experienced growing up. OGU, which now has more mentors than the original duo, spend their days hanging out with Dallas youth, looking for kids at risk of gang violence — or, rather, those most in need of a positive relationship in their lives. Just this year, OGU mentors have reached 470 youth. There are many organizations that try to help at-risk teenagers escape gang violence, but what makes OGU so unique is the relationship that Antong and Def D share. They're a real-life example of how two people from different neighborhoods can forge a meaningful relationship and use their common experiences to do good for others.
Note: Explore a treasure trove of concise summaries of incredibly inspiring news articles which will inspire you to make a difference.
---
News got you down? Fear not, Harvard professor tells U.N., the world really is getting better
May 22, 2019, CBS News
https://www.cbsnews.com/news/harvard-steven-pinker-says-world-getting-better-in...
Diplomats at the United Nations got a dose of data-driven positivity this week from Harvard psychology professor Steven Pinker, who delivered a history lesson to prove the human condition is actually more peaceful and more prosperous than ever before. The world, Pinker told the gathering of officials ... is a better place than ever, but our perspective - and the way the news media convey events - needs to change. Pinker's most recent book, "Enlightenment Now: The Case for Reason, Science, Humanism and Progress," presents facts that demonstrate how life around the globe, statistically, is improving. The psychologist measures a range of qualities to define progress; life, health, sustenance, prosperity, peace, freedom, safety, knowledge, leisure, happiness. As those have increased over time on aggregate, Pinker argues, humanity is making progress. His data paint a clear picture, over the course of centuries, of life expectancy increasing, deaths by famine falling, the world's gross earnings rising and extreme poverty falling. Pinker said the world has become freer, too, with dictatorships and autocracies decreasing in number. Pinker concluded in his remarks that we are collectively depressing ourselves for lack of a complete, fact-based view with full appreciation for what came before. He said the media and intelligentsia have been complicit in the depiction of modern Western nations as unjust and dysfunctional.
Note: Explore a treasure trove of concise summaries of incredibly inspiring news articles which will inspire you to make a difference.
---
Renewable capacity set for 50% growth over next few years, IEA says
October 21, 2019, CNBC News
https://www.cnbc.com/2019/10/21/renewable-capacity-set-for-50percent-growth-over...
Renewable power capacity is forecast to increase by 50% between 2019 and 2024, the International Energy Agency (IEA) said. According to its "Renewables 2019" market report, the increase will amount to 1,200 gigawatts (GW) and be driven by drops in cost and what the IEA described as "concerted government policy efforts." Capacity refers to the maximum amount that installations can produce, not what they are currently generating. In 2018, renewable capacity hit just over 2,500 GW. If the IEA's forecast plays out, it would bring total renewable capacity to approximately 3,700 GW by 2024. Solar photovoltaics (PV) are due to make up nearly 60% of the expected rise, with the onshore wind sector accounting for 25% and offshore wind responsible for 4%. Photovoltaic refers to a way of directly converting light from the sun into electricity. The IEA said that distributed solar PV – systems installed on commercial buildings, homes and in industry – would make up nearly half of the increase in the solar PV market. Overall, renewables' share in worldwide power generation is seen growing from 26% now to 30% in 2024. For 2019, renewable power capacity additions are seen increasing by 12% following a stall last year. Growth this year is being driven by solar PV, which has benefited from "rapid expansion in the European Union", a stronger Indian market and an "installation boom" in Vietnam. Growth in the onshore wind sector is also cited as a contributing factor.
Note: Explore a treasure trove of concise summaries of incredibly inspiring news articles which will inspire you to make a difference.
---
Dutch justice? Falling crime rates and prison closures
Oct. 17, 2016, DutchNews.nl
http://www.dutchnews.nl/features/2016/10/falling-crime-rates...
The closure of five prisons in as many years against the background of a falling crime rate, is the kind of news many governments would give their eye teeth for. The impact could have been even more dramatic if the government had adopted the recommendations of a prison service report published in July, which concluded that eight jails and three youth detention centres will be surplus to requirements by the year 2021. The official figures indicate that recorded crime has been falling for around a decade. Between 2014 and 2015, the most recent year for which statistics are available, recorded crime was down by nearly 5%, according to national statistics office CBS. In total, recorded crime has shrunk by 25% over the past eight years. Crime figures [have] been falling in nearly all western nations this century, but the decline in the Dutch prison population has been spectacular. In 2006 the Netherlands had the second highest number of inmates in Europe with 125 prisoners per 100,000 population. Only the UK, with 145, had a larger share. But by last year the Dutch were down to Scandinavian levels, with 69 out of every 100,000 citizens behind bars. The government says prison closures are inevitable because it costs too much to keep empty cells open. Official forecasts predict that the downward trend in crime will continue, though how far the fall reflects an actual drop in criminal behaviour remains a hotly contested issue.
Note: Few are aware that violent crime rates in the U.S. have dropped to 1/3 of what they were in 1993, yet prison spending continues to skyrocket. Explore a treasure trove of concise summaries of incredibly inspiring news articles which will inspire you to make a difference.
---
Why are there so few prisoners in the Netherlands?
December 12, 2019, The Guardian (One of the UK's leading newspapers)
https://www.theguardian.com/world/2019/dec/12/why-are-there-so-few-prisoners-in...
When Stefan Koning, who has a history of psychosis, was found guilty of threatening a stranger with a knife, a long custodial sentence might have felt like the only answer. In fact, after a short spell in jail, he is back at his home in Amsterdam. Koning is a beneficiary of a growing tendency in the Netherlands to avoid jailing people unless it is necessary. One key aspect of this is a prodigious programme of care in the community for people with psychiatric problems. "We work on two aims: number one, preventing another crime, and then on psychiatric suffering and the social problems that come with it," says Hommo Folkerts, [an] outreach worker who helps Koning. Today plummeting prison sentences have left the Netherlands with an unusual problem: it doesn't have enough inmates to fill its prisons. Since 2014, 23 prisons have been shut, turning into temporary asylum centres, housing and hotels. The country has Europe's third-lowest incarceration rate, at 54.4 per 100,000 inhabitants. According to the justice ministry's WODC Research and Documentation Centre, the number of prison sentences imposed fell from 42,000 in 2008 to 31,000 in 2018 – along with a two-thirds drop in jail terms for young offenders. Registered crimes plummeted by 40% in the same period, to 785,000 in 2018. There is also a ... rehabilitation programme known as TBS. There were 1,300 people detained with a TBS ruling in 2018: people stay in a treatment centre, sometimes after a jail term, and are treated for ... psychological conditions.
Note: For more along these lines, see concise summaries of deeply revealing news articles on prison system corruption from reliable major media sources.
---
Note: For summaries of the latest news articles covering deep politics and censored news, click here. For summaries of the most important news articles ever along these lines, click here.
Don't miss our treasure trove of inspiring resources
We're $8,100 in the red for the year.
Kindly support this work of love: Donate here
Explore the mind and heart expanding websites managed by the nonprofit PEERS network:
Subscribe here to one of the two popular PEERS email lists