Blue Whale Comeback, Relationships Before Punishment, Secret Millionaire's Amazing Gift
Inspiring News Articles
March 6, 2020
Hey awesome friends,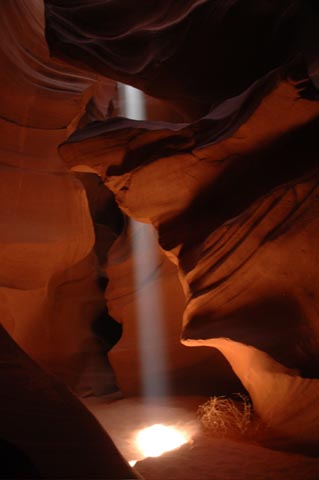 Explore below key excerpts of inspiring news articles with great information on the "astonishing" comeback of the blue whale population near the UK sub-Antarctic island of South Georgia, inspiring new approaches to solving homelessness being tried by the city of Spokane, Wash., how one caring man used his life savings to put 33 young people through college, and more.
Each inspiring excerpt is taken verbatim from the media website listed at the link provided. If any link fails, click here. The key sentences are highlighted in case you just want to skim. Please spread the inspiration and have a great one!
With sacred love and warm wishes,
Fred Burks for the PEERS websites
Special note: Read an inspiring essay by top NDE researcher Kenneth Ring on how his eyes were opened to this most fascinating field. If you are a perfectionist, you might appreciate this inspiring video. If the Coronavirus has you in fear, read this educational webpage to get a healthy perspective.
Quote of the week: "What lies behind us and what lies before us are but small matters compared to what lies within us." ~~ Ralph Waldo Emerson
---
'Astonishing' blue whale numbers at South Georgia
February 20, 2020, BBC News
https://www.bbc.com/news/science-environment-51553381
Scientists say they have seen a remarkable collection of blue whales in the coastal waters around the UK sub-Antarctic island of South Georgia. Their 23-day survey counted 55 animals - a total that is unprecedented in the decades since commercial whaling ended. To witness 55 of them now return to what was once a pre-eminent feeding ground for the population has been described as "truly, truly amazing" by cetacean specialist Dr Trevor Branch. "To think that in a period of 40 or 50 years, I only had records for two sightings of blue whales around South Georgia. So to go from basically nothing to 55 in one year is astonishing," he told BBC News. Blue whales are the most massive creatures ever to roam the Earth, and the Antarctic sub-species contained the very biggest of the big at over 30m. This population was also the most numerous of the 10 or so discrete populations across the globe, carrying perhaps 239,000 individuals prior to the onset of industrial exploitation. But the marine mammals' physical size made them a profitable catch, and around South Georgia more than 33,000 Antarctic blues were documented to have been caught and butchered, most of them between 1904 and 1925. By the time a ban was introduced in 1966, a sighting anywhere in Southern Ocean waters would have been extremely rare indeed. The last official estimate of abundance was made in 1997 and suggested Antarctic blues could have recovered to about 2,280 individuals.
Note: Explore a treasure trove of concise summaries of incredibly inspiring news articles which will inspire you to make a difference.
---
To Combat Homelessness, Spokane Is Starting To Put Relationships Before Punishments
February 19, 2020, NPR
https://www.npr.org/2020/02/19/805262017/to-combat-homelessness-spokane-is-starting...
When the icy wind blows off the Spokane River, the temperature can routinely plunge below zero. Trying to survive without shelter out here is almost impossible. By luck, [Mariah] Hodges was connected by a volunteer to a warming center, where she's now staying. It's one of three new makeshift emergency facilities that the city of Spokane, Wash., has paid to open up this winter. Hodges' boyfriend also stays in the shelter. He is addicted to meth, and Hodges is struggling with alcoholism. "Most of the people in this building ... have issues that need to be addressed at a different level," says Julia Garcia, founder of Jewels Helping Hands, a nonprofit contracted to run the warming center that Hodges is staying in. "But ... they are sleeping outside, they don't know how to get out of that." The more traditional approach to dealing with homelessness is tougher enforcement: ticketing people for panhandling or sleeping in doorways. Spokane is trying something different. This was on display in a big way one chilly weekday morning at the city's downtown convention center. Where you might expect to see a trade show or convention ... today it's a "Homeless Connect." Hundreds of the city's most vulnerable are carrying tote bags stuffed with donated food, jackets and health and housing brochures. But this is about more than just giving out free clothes or hepatitis C tests. It's part of a delicate, more long-term plan to build trust in the system and convince people that if they get help, their lives might improve.
Note: Explore a treasure trove of concise summaries of incredibly inspiring news articles which will inspire you to make a difference.
---
Humble carpenter was a secret millionaire who left fund for 33 strangers to go to college
July 25, 2019, USA Today
https://www.usatoday.com/story/news/nation/2019/07/25/iowa-carpenter-paid-students...
Carpenter Dale Schroeder ... was a frugal man who, over a lifetime without a family of his own, put together a $3 million scholarship fund that has made it possible for 33 people to attend college. "He was that kind of a blue-collar, lunch pail kind of a guy. Went to work every day, worked really hard, was frugal like a lot of Iowans," Steve Nielsen, Schroeder's lawyer who helped arrange the scholarships, told CNN. "I never got the opportunity to go to college and so I'd like to help kids go to college," Schroeder told Nielsen 14 years ago, the lawyer said. "I kinda was curious, I said 'how much are we talking about Dale?' And he said, 'Oh just shy of $3 million' and I nearly fell out of my chair," Nielsen said. Schroeder died in 2005, but he left behind two pairs of jeans, a rusty truck and instructions to allocate the funds to small-town Iowa kids, CNN reported. "I grew up in a single-parent household and I had three older sisters so paying for all four of us was never an option," Kira Conrad, the last of the 33 to have their college tuition paid in full by Schroder's fund, told CNN. "For a man that would never meet me, to give me basically a full ride to college, that's incredible. That doesn't happen." The 33 Iowans Schroeder put through college recently gathered around his old lunch box. They dubbed themselves "Dale's kids." It was a group of doctors, teachers and therapists with no college debt. With Schroeder gone, there's no paying it back. His only wish was they pay it forward.
Note: Explore a treasure trove of concise summaries of incredibly inspiring news articles which will inspire you to make a difference.
---
The man with no memory: Navy vet wakes up, speaks only Swedish
January 27, 2017, CNN News
https://www.cnn.com/2013/07/16/health/amnesia-swedish/
When police found the unconscious man in a Southern California Motel 6, the IDs on him said he was Michael Thomas Boatwright from Florida. But when the man awoke at Desert Regional Medical Center a few days later, he said he'd never heard of Boatwright. He didn't recall serving in the U.S. Navy. Or of being born in Florida. And he didn't speak a word of English. The man said his name was Johan Ek. And he said it in Swedish. Today, the 61-year-old man says he has come to terms with the name "Michael Boatwright," but only because doctors told him he should. He still feels like Johan Ek from Sweden. And he can't explain why. Everything Boatwright knows about his life before February 28 he knows because his social worker [Lisa Hunt-Vasquez] told him or because he read it on websites. He told CNN he learned that in 1987 he operated a consulting company called Kultur Konsult Nykoping. That is somewhat of a Swedish connection. He doesn't have any independent knowledge of his life before he woke up in the hospital. He still feels isolated in the hospital, so Hunt-Vasquez encouraged him to reach out to members of the local Swedish-American community. "They said he was getting depressed because he wasn't able to communicate," said Linda Kosvic, chairman of the Vasa Order of America chapter in San Jacinto, California. "We've been trying to provide him support and make him feel more comfortable." Members visit him in the hospital, bringing him Swedish foods.
Note: Explore a treasure trove of concise summaries of incredibly inspiring news articles which will inspire you to make a difference.
---
Where There Is Gravity, Let There Be Light
October 31, 2017, National Geographic
https://news.nationalgeographic.com/2017/10/sponsor-content...
British designers are using the power of gravity to generate electricity, bringing safe and affordable light to people living off-grid. The kerosene that fuels most off-grid lamps is very expensive. Kerosene is also dirty and dangerous. In 2009 ... designers Martin Riddiford and Jim Reeves were challenged to create a safe, affordable, and sustainable lamps for low-income families living off-grid. Looking beyond solar and battery power, they had a lightbulb moment about gravity. Lifting a weight creates a potential energy store which is turned into kinetic energy as the weight descends. Through the GravityLight's innovative gear train, this kinetic energy spins a generator that produces enough electrical energy to power an LED bulb. When the light goes out, the weight is simply hoisted back up to begin again. GravityLight has been piloted in Kenya where kerosene lamps are used extensively, especially in rural areas. A 50-night roadshow, supported by International celebrities, saw GravityLight engage with communities and organizations across the country. The results were impressive, with 90% of people saying they were happy to switch from kerosene. Little wonder, as the benefits quickly stack up. The GravityLight pays for itself in just seven weeks, and delivers an immediate improvement in the air quality of the home. It is clean, robust, renewable, reliable, and safe—as well as being better for the environment, giving off no CO2 or black carbon emissions.
Note: Watch a great two-minute video on this ingenious invention.
---
How Charity: Water Is Reinventing Philanthropy With Data And Compassion
December 19, 2018, Forbes
https://www.forbes.com/sites/afdhelaziz/2018/12/19/the-power-of-purpose-how-charity...
Walking into charity: water's Manhattan headquarters is unlike walking into many other nonprofit offices. Outside Founder and CEO Scott Harrison's office is a monitor displaying real-time updates of projects all around the world. Since 2006, the organization has funded 30,000 projects serving an estimated 8.5 million people around the world. "Clean water is life's most basic need," [said Harrison]. "And yet, 663 million people still live without it. The good news is that it's a problem we know how to solve. Unlike [many] pressing challenges humans face, when it comes to ending the water crisis, we have the knowledge and the technology to make it a reality. It's just a matter of getting the right resources to the right people. Charity: water does this by raising awareness, and inspiring a global community of generous supporters to join us in funding sustainable, community-owned water projects around the world. We then work with teams of local partners on the ground to implement the projects, making sure they are culturally relevant and sustainable. We've funded more than 30,000 water projects to bring clean water to 8.5 million people in 26 countries so far, and are now changing over 4,000 new lives each day with the gift of clean water. With ... remote sensors, we're able to monitor hourly flow rates across thousands of communities via data that's being transmitted from our wells to the cloud, and quickly dispatch mechanics if we spot problems. We've installed over 3,000 sensors on wells in Ethiopia already."
Note: Watch an inspiring video on this amazing nonprofit on this webpage. Explore a treasure trove of concise summaries of incredibly inspiring news articles which will inspire you to make a difference.
---
Amsterdam to ban petrol and diesel cars and motorbikes by 2030
May 3, 2019, The Guardian (One of the UK's leading newspapers)
https://www.theguardian.com/world/2019/may/03/amsterdam-ban-petrol-diesel-cars-bikes...
Cars and motorbikes running on petrol or diesel will be banned from driving in Amsterdam from 2030. The city's council plans to phase in the change as part of a drive to clean up air pollution, which the authorities blame for shortening the life expectancy of Amsterdammers by a year. "Pollution often is a silent killer and is one of the greatest health hazards in Amsterdam," said the councillor responsible for the city's traffic, Sharon Dijksma, announcing the municipality's decision. From next year, diesel cars that are 15 years or older will be banned from going within the A10 ring road around the Dutch capital. Public buses and coaches that emit exhaust fumes will no longer enter the city centre from 2022. By 2025, the ban will be extended to pleasure crafts on its waters, mopeds and light mopeds. All traffic within the built-up area must be emission-free by 2030 under the Clean Air Action plan. The city plans to encourage its residents to switch to electric and hydrogen cars by offering charging stations to every buyer of such a vehicle. It is hoped that the second-hand electric car market will blossom in the coming years. There will need to be 16,000 to 23,000 charging stations by 2025 to make the project viable – up from the current 3,000 in the city. In January 2018, the Dutch health council called on the government to devise an ambitious strategy to improve air quality in the Netherlands, warning that the "blanket of pollution" would cause major health problems in the country.
Note: For more on this inspiring news, see this article and this one. Explore a treasure trove of concise summaries of incredibly inspiring news articles which will inspire you to make a difference.
---
The US government keeps spectacularly underestimating solar energy installation
October 19, 2017, Quartz
https://qz.com/1103874/the-us-government-underestimated-solar-energy...
Every two years, the US Energy Information Administration (EIA), America's official source for energy statistics, issues 10-year projections about how much solar, wind and conventional energy the future holds for the US. Every two years, since the mid-1990s, the EIA's projections turn out to be wrong. Last year, they proved spectacularly wrong. The Natural Resources Defense Council, an environmental advocacy group, and Statista recently teamed up to analyze the EIA's predictions for energy usage and production. They found that the EIA's 10-year estimates between 2006 to 2016 systematically understated the share of wind, solar and gas. Solar capacity, in particular, was a whopping 4,813% [or 48 times] more in 2016 than the EIA had predicted in 2006 it would be. The EIA regularly underestimates the growth in renewables but overestimates US fossil-fuel consumption. These estimates matter because they form the basis for actions by the Environmental Protection Agency and other federal agencies. The agency's "projections bear little resemblance to market realities" because they ignore publicly available evidence, argues the clean-energy non-profit Advanced Energy Economy. Michael Grunwald at Politico reports the EIA seems to base its projections on the assumption that renewable energy costs won't fall much, when in fact they keep plunging.
Note: Explore a treasure trove of concise summaries of incredibly inspiring news articles which will inspire you to make a difference.
---
Entrepreneurs At Davos This Week Portrayed Cannabis As A 'Gateway' Drug – But In A Good Way – For Mental Health Treatment
January 23, 2020, Forbes
https://www.forbes.com/sites/joanoleck/2020/01/23/entrepreneurs-at-davos-this-week...
At this week's World Economic Forum (WEF) in Davos, Switzerland, where the cannabis industry enjoyed a whole pavilion of its own, the biggest takeaway was where cannabis is headed in terms of human health. Rick Doblin, executive director of MAPS, the Multidisciplinary Association for Psychedelic Studies ... has delivered a TED talk on the future of psychedelic-assisted psychotherapy. And at Davos there was strong interest in the plant-based psychedelic molecules Doblin works with, [pharmacist Saul] Kaye said. "If you look at cannabis as an entryway into the market for botanical-based medicines, you can look at mushrooms, psilocybin," said Kaye. "You can look at ibogaine, ayahuasca, which are new medicinal models that are breaking out in the world based on botanical medicine that has been illegal for the last 100 years. "Cannabis has elevated access to all kinds of botanical-based medicines, which ultimately can change mental health, physical health; and it's a fascinating area that we can ... elevate the conversation around." Other topics at the cannabis forum ... merited an "elevated" conversation of their own. A speaker from StemCell United, for example, addressed the fast expansion of CBD companies in Asia, building on what Kaye termed "a global de-stigmaization" across the Asian markets. The result, he said, has been to begin changing the traditional impression of cannabis from "This is illicit, this is a drug," to, "This a research drug that is much safer than alcohol and tobacco."
Note: For more along these lines, see concise summaries of deeply revealing news articles on mind-altering drugs from reliable major media sources.
---
Note: For summaries of the latest news articles covering deep politics and censored news, click here. For summaries of the most important news articles ever along these lines, click here.
Don't miss our treasure trove of inspiring resources
We're $9,100 in the red for the year.
Kindly support this work of love: Donate here
Explore the mind and heart expanding websites managed by the nonprofit PEERS network:
Subscribe here to one of the two popular PEERS email lists