Brazilian City Ends Hunger, Prison Inmates Bond With Cats, Norway's People First Economy
Inspiring News Articles
November 27, 2020
Hey wonderful friends,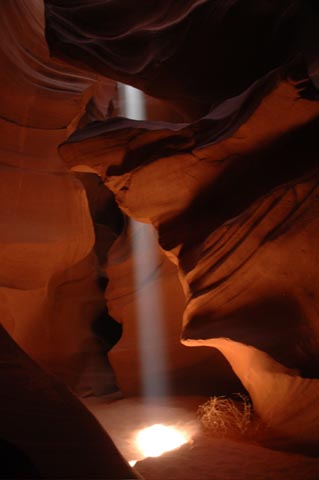 Explore below key excerpts of inspiring news articles with great information on the Brazilian city of Belo Horizonte's ending hunger with just two percent of its municipal budget, a program that makes prison inmates responsible for the care of cats with beautiful results, how Norway's economy puts people first, and more.
Each inspiring excerpt is taken verbatim from the media website listed at the link provided. If any link fails, click here. The key sentences are highlighted in case you just want to skim. Please spread the inspiration and have a great one!
With sacred love and warm wishes,
Fred Burks for the PEERS websites
Special note: Read an inspiring essay by top NDE researcher Kenneth Ring on how his eyes were opened to this most fascinating field. If you are a perfectionist, you might appreciate this inspiring video.
Quote of the week: "Dear Human: You've got it all wrong. You didn't come here to master unconditional love. That is where you came from and where you'll return. You came here to learn personal love. Messy love. Sweaty love. Crazy love. Broken love. Whole love. Infused with divinity. Lived through the grace of stumbling. Demonstrated through the beauty of messing up. Often. You didn't come here to be perfect. You already are. You came here to be gorgeously human. Flawed and fabulous. And then to rise again into remembering. Love doesn't require the condition of perfection. It only asks that you show up. And do your best. That you stay present and feel fully. That you shine and fly and laugh and cry and hurt and heal and fall and get back up and play and work and live and die as YOU."  ~~ Courtney A. Walsh
---
This City Makes Sure No One Goes Hungry—Even During COVID
November 9, 2020, Yes! Magazine
https://www.yesmagazine.org/social-justice/2020/11/09/covid-brazil-food-security/
Nestled on a wide plateau surrounded by the Espinhaço Mountains in southeastern Brazil is the city of Belo Horizonte. The city of 2.5 million is an industrial and technological hub, which had historically led to stark socioeconomic divisions, including high rates of poverty. But while other similarly situated cities around the globe struggle to meet the basic needs of their residents, Belo Horizonte pioneered a food security system that has effectively eliminated hunger in the city. The entire program requires less than 2% of the city's annual budget. Building off Brazil's grassroots Movement for Ethics in Politics, in 1993 Belo Horizonte enacted a municipal law that established a citizen's right to food. Today, Belo Horizonte's food security system comprises 20 interconnected programs that approach food security in sustainable ways. When the novel coronavirus pandemic hit Brazil in February, Belo Horizonte was well-positioned to address at least one attendant issue of the pandemic: The city already had a substantial infrastructure for distributing fresh, healthy food at low or no-cost to the vast majority of its residents. As Brazil's COVID-19 cases skyrocketed and the need became greater, businesses, nonprofits, and individuals offered financial and distribution support to expand the existing food security network, including increasing the number of open-air markets and restaurants available to distribute food to those in need.
Note: Why hasn't this most inspiring news been reported widely in the major media? Explore a treasure trove of concise summaries of incredibly inspiring news articles which will inspire you to make a difference.
---
Behind prison walls, cats and inmates rehabilitate each other through animal care program
October 19, 2020, Indianapolis Star (A leading newspaper of Indianapolis)
https://www.indystar.com/story/news/local/indianapolis/2020/10/19/cats-inmates-rehabilitate...
Cats are unable to distinguish between street clothes and prison uniforms – and that's exactly what makes the relationship between the men at Pendleton Correctional Facility, a maximum-security prison outside of Indianapolis, and the cats that live there, so special. For six hours a day, seven days a week, a handful of men receive unqualified love from the more than 20 cats that live in the prison as part of the FORWARD program, or Felines and Offenders Rehabilitation with Affection, Reformation and Dedication. In exchange for care and a place to stay before being adopted, the cats at Pendleton offer inmates untampered, non-judgemental affection. Through the 5-year-old program, a select few incarcerated men are paid 20 cents an hour to spend their days caring for abandoned and abused cats, preparing them for adoption. Or, as some inmates will say, for a reason to get up in the morning. In partnership with the Animal Protection League of Indiana, the program removes cats from a traditional shelter and places them in the prison's "cat sanctuary," a wide-open room with scratching posts, climbing structures and nooks to hide in. The program houses them with incarcerated caregivers, who, incidentally, gain skills such as empathy, responsibility and self-esteem. The caregivers spend their days cleaning the cat sanctuary, changing litter boxes, and feeding and giving water to the cats. Everything but medical care is under the inmates' purview. The work, albeit behind prison walls, is a full-time job.
Note: Explore a treasure trove of concise summaries of incredibly inspiring news articles which will inspire you to make a difference.
---
How Norway Built an Economy That Puts People First
November 3, 2020, Yes! Magazine
https://www.yesmagazine.org/issue/what-the-rest-of-the-world-knows/2020/11/03/how-norway...
Norway's ability to preserve the fiscal and physical well-being of its residents during the COVID-19 pandemic is just one small example of a decades-long effort to create an equitable economy. What began as a result of the labor and feminist movements in the 1970s now suffuses most parts of society, including how the country responded to the outbreak. On March 12, Norway began its nationwide lockdown, and by April 7, Parliament had adopted a package that Trygve Slagsvold Vedum, a member of Parliament and the leader of the Center Party, told Norwegian Broadcasting was "the largest [monetary] commitment the parliament has ever made." The roughly $480 million relief package included tax relief for businesses experiencing losses, a reduction in the European Economic Community Value Added Tax, and tax deferrals for self-employed individuals such as freelance writers and artists. The package helped maintain stability in the economy while Norwegians did their part to slow the spread of the virus. Norwegian workers pay a roughly 25% income tax rate. That's on par with what the average American family pays in income tax, but in Norway, those taxes pay for generous social welfare programs for almost all Norwegian residents. Norwegian social welfare encompasses comprehensive unemployment benefits, retirement pay, and health care coverage that covers just about everything, from mental health care to ambulance and emergency services to clinical care for transgender residents.
Note: Explore a treasure trove of concise summaries of incredibly inspiring news articles which will inspire you to make a difference.
---
Japan youngster starts volunteer online message counseling
October 23, 2020, Associated Press
https://apnews.com/article/technology-virus-outbreak-suicide-prevention-japan-suicides...
Suicides are on the rise among Japanese teens and that worries 21-year-old Koki Ozora, who grew up depressed and lonely. His nonprofit "Anata no Ibasho," or "A Place for You," is run entirely by volunteers. It offers a 24-hour text-messaging service for those seeking a sympathetic ear, promising to answer every request — within five seconds for urgent ones. The online Japanese-language chat service has grown since March to 500 volunteers, many living abroad in different time zones to provide counseling during those hours when the need for suicide prevention runs highest, between 10 p.m. and the break of dawn. The site setup ... allows more experienced staff to supervise the counseling. Anonymity is protected. Anata no Ibasho has received more than 15,000 online messages asking for help, or about 130 a day. The most common ones are about suicide, at about 32%, while 12% deal with stress over raising children. The goal is to offer a solution within 40 minutes, including referrals to shelters and police. Contrary to the stereotype of Japan as harmonious, families are increasingly splintered. A recent OECD study found Japan ranks among the highest in the world in suffering isolation. Counseling through online chats can be a challenge, because all you have are words, said Sumie Uehara, a counselor who volunteers at Anata no Ibasho. "You don't ever negate their feelings or try to solve everything in a hurry. You're just there to listen, and understand," she said.
Note: Explore a treasure trove of concise summaries of incredibly inspiring news articles which will inspire you to make a difference.
---
Marijuana stops child's severe seizures
August 7, 2013, CNN News
http://edition.cnn.com/2013/08/07/health/charlotte-child-medical-marijuana/in...
Charlotte and Chase were born October 18, 2006. They were healthy. Everything was normal. The twins were 3 months old when the Figis' lives changed forever. [Charlotte had a] seizure [which] lasted about 30 minutes. Her parents rushed her to the hospital. They did a million-dollar work-up ... and found nothing. A week later, Charlotte had another seizure. Over the next few months, Charlotte ... had frequent seizures lasting two to four hours, and she was hospitalized repeatedly. She was [put] on seven drugs -- some of them heavy-duty, addictive ones such as barbiturates and benzodiazepines. They'd work for a while, but the seizures always came back with a vengeance. At 2, she really started to decline cognitively. In November 2000, Colorado voters approved Amendment 20, which required the state to set up a medical marijuana registry program. [Then Charlotte's father Matt] found a video online of a California boy whose [seizures were] being successfully treated with cannabis. [Her parents started] Charlotte out on a small dose. By then Charlotte had lost the ability to walk, talk and eat. She was having 300 grand mal seizures a week. The results were stunning. The seizures stopped for ... seven days. [Now] Charlotte gets a dose of the cannabis oil twice a day. [It has] stopped the seizures. Today, Charlotte, 6, is thriving. Not only is she walking, she can ride her bicycle.
Note: There have been plentiful stories of miraculous healing from marijuana, but this may be the first time the major media is reporting it (see links at the bottom of this article for more). That's exciting! We may be seeing a major change here. For a treasure trove of great news articles which will inspire you to make a difference, click here.
---
A 21-year-old man has made history as the first person with Down syndrome to complete an Ironman triathlon
November 10, 2020, CNN News
https://www.cnn.com/2020/11/09/health/first-person-with-down-syndrome-completes-ironman...
Special Olympics athlete Chris Nikic crossed the finish line on Saturday to become the first person with Down syndrome to complete an Ironman triathlon. Guiness World Records recognized Nikic's achievement after he finished a 2.4-mile swim, a 112-mile bike ride and a 26.2-marathon run at the Ironman Florida competition in Panama City Beach. "Ironman. Goal set and achieve," said Nikic in a post to Instagram. "Time to set a new and Bigger Goal for 2021." Nikic completed the race in 16 hours 46 minutes and 9 seconds - 14 minutes under the 17-hour cutoff time. Nikic fell off his bike and was attacked by ants at a nutrition stop, but he pushed on to finish the competition. "We are beyond inspired, and your accomplishment is a defining moment in Ironman history that can never be taken away from you," the Ironman Triathlon organization said. Nikic and his father Nik developed the "1 percent better challenge" to stay motivated during training. The idea is to promote Down syndrome awareness while achieving 1% improvement each day, according to Nikic's website. "To Chris, this race was more than just a finish line and celebration of victory," Nik Nikic said. "Ironman has served as his platform to become one step closer to his goal of living a life of inclusion and leadership." Nikic's accomplishment earned him congratulatory messages from celebrities, such as tennis great Billie Jean King and runner Kara Goucher, and people around the world, including 33,000 new followers on social media
Note: Explore a treasure trove of concise summaries of incredibly inspiring disabled persons news articles which will inspire you to make a difference.
---
Genetically engineered salmon production illegally approved by FDA, judge in S.F. rules
November 8, 2020, San Francisco Chronicle (San Francisco's leading newspaper)
https://www.sfchronicle.com/nation/article/Genetically-engineered-salmon-production...
The government illegally approved a breed of genetically engineered salmon without assessing the harm the fish might cause if they escaped their confines and interbred with other salmon species, a federal judge ruled. The Food and Drug Administration agreed in 2015, under President Barack Obama's administration, to allow AquaBounty Technologies to produce the fish, which is an Atlantic salmon that has been infused with a growth hormone gene from Pacific salmon, also known as chinook, and DNA from a slithery creature known as an eelpout. But U.S. District Judge Vince Chhabria of San Francisco said the FDA had failed to consider or study what would happen if the genetically engineered salmon slipped out and reached waters inhabited by other salmon. "They may directly interact with wild salmon, such as by mating or simply by competing for resources," Chhabria said in a ruling on a lawsuit by environmental, consumer and fishing organizations. "Even if this scenario was unlikely, the FDA was still required to assess the consequences," especially since the agency knew AquaBounty's facilities were likely to grow, he said. "Before starting the country down a road that could well lead to commercial production of genetically engineered fish on a large scale, the FDA should have developed a full understanding — and provided a full explanation — of the potential environmental consequences," Chhabria said. The FDA did not say whether it would appeal the ruling.
Note: Explore a treasure trove of concise summaries of incredibly inspiring news articles which will inspire you to make a difference.
---
The miracle of profit-sharing: Year 65 and still no layoffs
December 15, 2013, PBS
http://www.pbs.org/newshour/rundown/the-miracle-of-profit-sharing-year-65-and...
When Canadian journalist ... Frank Koller published his book Spark: How Old-Fashioned Values Drive a Twenty-First-Century Corporation: Lessons from Lincoln Electric's U, about the profit-sharing model pioneered at Cleveland's Lincoln Electric, it encouraged Making Sense to return to the manufacturer after first reporting on them back in 1992. Two years later, Koller now updates us on yet another profitable year for Lincoln. Frank Koller: Here are the latest numbers for the Ohio-based multinational welding manufacturer, now 118 years old. 80: uninterrupted years of paying an employee bonus (i.e. profitable every year since 1934). $33,029: average 2013 bonus per U.S. employee (roughly 3,000 employees). $81,366: average 2013 total earnings per U.S. employee (wages or salary + bonus). $100.7 million: total pre-tax profit shared with employees, Lincoln's largest bonus pool ever. 0: number of layoffs in 2013 (that makes 65 years without any layoffs) #1: Lincoln Electric remains number one in the global marketplace in its industry. These figures once again provide convincing and reassuring evidence that with an unwavering commitment to respecting employees by offering the opportunity to significantly share in the profits of the firm, while demanding their very best, it is possible to run a very profitable, very large, technologically superior multinational business based in North America while also honoring a firm's obligations to its customers, investors and society at large.
Note: Explore a treasure trove of concise summaries of incredibly inspiring news articles which will inspire you to make a difference.
---
Note: For summaries of the latest news articles covering deep politics and censored news, click here. For summaries of the most important news articles ever along these lines, click here.
Don't miss our treasure trove of inspiring resources
We're $11,100 in the red for the year.
Kindly support this work of love: Donate here
Explore the mind and heart expanding websites managed by the nonprofit PEERS network:
Subscribe here to one of the two popular PEERS email lists