Bridging the Food Access Gap, Humpbacks' Big Comeback, Restaurants Feed Needy Seniors
Inspiring News Articles
May 29, 2020
Hey awesome friends,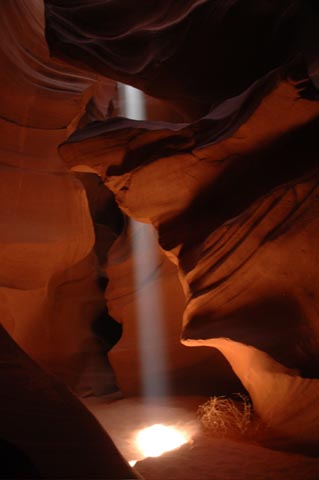 Explore below key excerpts of inspiring news articles with great information on organizations bridging the food access gap created by the coronavirus pandemic, the remarkable recovery of humpback whale populations after commercial whaling was banned in 1986, California's program to pay restaurants to feed needy seniors in this time of crisis, and more.
Each inspiring excerpt is taken verbatim from the media website listed at the link provided. If any link fails, click here. The key sentences are highlighted in case you just want to skim. Please spread the inspiration and have a great one!
With sacred love and warm wishes,
Fred Burks for the PEERS websites
Special note: Explore an abundance of inspiring stories related to the coronavirus at https://www.karunavirus.org/news/.
Quote of the week: "What lies behind us and what lies before us are but small matters compared to what lies within us." ~~ Ralph Waldo Emerson
Video of the week: The stunningly beautiful documentary Fantastic Fungi takes you on an amazing journey through the wild and wonderful world of mushrooms. We don't generally recommend films that cost money, but this one is well worth it for the incredible knowledge and inspiration you will gain from learning about this hidden kingdom.
---
The Rescue Operation Bridging a Food Access Gap in California
April 29, 2020, Yes! Magazine
https://www.yesmagazine.org/social-justice/2020/04/29/coronavirus-food-access...
By 11 a.m. on a Wednesday in Antioch, California, hundreds of cars are lined up at the Palabra de Dios Community Church. The cars fill the church's ample parking lot and snake up the neighboring service street ... waiting for food. Most weekdays since the onset of the COVID-19 pandemic, a box truck delivers groceries here: bags of fresh kale, lettuce, and radishes; boxes of apples, limes, and tomatoes; canned beans, pastas, and gallons and gallons of milk and juice. As volunteers from the church unload the truck, others quickly sort the food into single-family grocery boxes to put into each car. "Our intention here is to provide food to those who truly need it," says Ruben Herrera, pastor of Palabra de Dios. Herrera and his congregation don't regularly operate a food drive out of the parking lot of their church, but for many churches, nonprofits, and social service providers, the COVID-19 crisis has prompted a rapid reconfiguration of resources and efforts to address the needs of their communities. The truckload of food comes from White Pony Express, a nonprofit aimed at alleviating hunger in Contra Costa County. Over the past six years, the staff members at White Pony Express have built and coordinated a growing food redistribution network, in which they "rescue" food with approaching sell-by dates from grocery stores, restaurants, and farmers markets, and redistribute that food to the county's low-income residents via food pantries, schools, and community centers.
Note: Explore a treasure trove of concise summaries of incredibly inspiring news articles which will inspire you to make a difference.
---
Humpback Whales Have Made a Remarkable Recovery, Giving Us Hope for the Planet
May 16, 2020, MSN News
https://www.msn.com/en-us/news/world/humpback-whales-have-made-a-remarkable-recovery...
In the depths of the ocean, and out of sight for most of us, there's a quiet miracle happening. Many humpback whale populations, previously devastated by commercial whaling, are making a comeback. A recent study on humpbacks that breed off the coast of Brazil and call Antarctic waters home during the summer has shown that these whales can now be found in the sort of numbers seen before the days of whaling. In the 1830s there were around 27,000 whales but, after heavy hunting, by the mid-1950s only 450 remained. It is reassuring to see what happens when we leave nature to follow its course. The ban of commercial whaling in 1986 led to a strong recovery and now this population is thought to be around 93% of its original size. By taking away the threat of hunting, and having safe spaces to survive and thrive, humpback numbers in many areas have recovered. This is great news for the whales, of course, but also for the climate. Keeping carbon out of the atmosphere is key to tackling the climate crisis and the contribution that a single whale can make is something we need to take seriously. A single whale stores around 33 tonnes of CO2. If we consider only the Antarctic humpback whales that breed in Brazil, protecting this population alone has resulted in 813,780 tonnes of CO2 being stored in the deep sea. That's around twice the yearly CO2 emissions of a small country. When a whale dies naturally, it exports carbon stored in its gigantic body to the deep sea, keeping it locked up for centuries.
Note: Explore a treasure trove of concise summaries of incredibly inspiring news articles which will inspire you to make a difference.
---
California To Pay Restaurants To Feed Needy Seniors
April 24, 2020, MSN News
https://www.msn.com/en-us/news/us/california-to-pay-restaurants-to-feed-needy-seniors...
Gov. Gavin Newsom announced a novel aid program Friday that aims to get restaurants rehiring workers right away while also feeding needy seniors and generating sales tax revenue for city governments. California will team up with the federal government to pay restaurants to provide three meals a day to needy seniors. The partnership between the Federal Emergency Management Agency, state and local governments will provide eligible seniors with 21 meals a week, Newsom said. FEMA will cover 75% of the costs of the meals. The state will cover most of the remaining costs. According to Newsom, the program is a first of its kind in the nation. "This partnership will allow for the ability for restaurants to start rehiring people or keep people currently employed and start preparing meals, three meals a day, seven days a week, and have those meals delivered to our seniors all throughout the state of California," Newsom said. "We will provide an unlimited number of meals, no cap in terms of that support." The governor said the program will also have nutrition guidelines for the meals. "We want to make sure we are focused on locally produced produce," he said. "We want to connect our farms to this effort. We want to focus our values throughout the state of California to get a lot of independent restaurants up and running again as well. And make sure what we are sending to our seniors is low sodium, not high fructose drinks or sugary drinks and the like, so there's guidelines that we're putting out."
Note: Explore a treasure trove of concise summaries of incredibly inspiring news articles which will inspire you to make a difference.
---
Princeton University is hanging a series of portraits that honor its blue-collar campus workers
January 6, 2020, CNN News
https://www.cnn.com/2020/01/01/us/princeton-university-portraits-workers-trnd/index.html
At Princeton University, portraits of blue-collar campus workers are now taking center stage. A new set of paintings are offering a fresh perspective on the working class, racial struggle and empowerment at the Ivy league school. Mario Moore, the artist behind the paintings, views his artwork as more than just decoration. By showcasing the university's workers, he wants to pay tribute to them and "put them in positions of power," he told CNN. Moore painted 10 workers at Princeton, including people in facilities, dining, grounds maintenance and security. He focused on African-Americans as his subjects and says he was inspired by the plight of migrant black families who have struggled for job opportunities and equal pay. Growing up in Detroit, he remembers his own father working blue-collar jobs to provide for him. "Mario's portraits capture beautifully the character and contributions of valued members of our campus community and bolster our broader efforts to ensure Princeton's portraiture and iconography reflect the University's values and diversity," said university spokesman Ben Chang. "We are excited to acquire some of Mario's works so they become a permanent part of the University's collection and can be appreciated by future generations." Moore, 32, was one of five Hodder Fellows at Princeton. After he completed the program in June, his paintings were displayed at the school's exhibition. The Princeton University Art Museum ... subsequently purchased a lot of his work.
Note: Explore a treasure trove of concise summaries of incredibly inspiring news articles which will inspire you to make a difference.
---
Dr Abhay Bang: the revolutionary paediatrician
March 19, 2011, The Guardian (One of the UK's leading newspapers)
https://www.theguardian.com/global-development/2011/mar/20/dr-abhay-bang-revolutionary...
Dr Abhay Bang does not look like a pioneer. And yet ... this is the man who has revolutionised healthcare for the poorest people in India and who has overseen a programme that has sent infant mortality rates plummeting in one of the most poverty-stricken areas of the world. Medical experts now believe that Dr Bang's radical beliefs hold the key to tackling the myriad endemic health problems that blight the developing word. Instead of accepting the traditional hospital-based treatment model, Dr Bang has spent the last 26 years training up local volunteers in Gadchiroli, one of the most deprived districts in the Indian state of Maharashtra, to treat simple maladies at home. The World Health Organisation and Unicef have recently endorsed his approach to treating newborn babies and the programme is currently being rolled out to parts of Africa. In 1988, 121 newborn babies were dying out of every 1,000 births in the area. The newborn death rate in Gadchiroli has now fallen to 30 per 1,000 live births. Dr Bang's solution was simple: he trained a group of local women in the basics of neonatal care. They were taught how to diagnose pneumonia (using an abacus to count breaths), how to resuscitate children and how to administer some basic antibiotics. Instead of villagers having to walk for miles to get to the nearest hospital, these health visitors (called arogyadoots, which means "health messengers") went to where they were most needed.
Note: Explore a treasure trove of concise summaries of incredibly inspiring news articles which will inspire you to make a difference.
---
Curing Hepatitis C, in an Experiment the Size of Egypt
December 15, 2015, New York Times
http://www.nytimes.com/2015/12/16/health/hepatitis-c-treatment-egypt.html?_r=0
Abdel Gawad Ellabbad knows exactly how he was infected with hepatitis C. As a schoolboy in this Nile Delta rice-farming village, his class marched to the local clinic every month for injections against schistosomiasis, a parasitic disease spread by water snails. Six million Egyptians were infected with hepatitis C by unsterile needles during the country's decades-long fight against schistosomiasis. The virus spread insidiously; today, at least 10 percent of Egyptians, nearly nine million people, are chronically infected, the highest rate in the world. But a grand experiment unfolding across the country may change all that. Pharmaceutical companies are testing ... a complicated deal to sell hepatitis drugs at a fraction of their usual cost. If [successful] the arrangement in Egypt may serve as a blueprint not just for curing hepatitis around the world, but also for providing other cutting-edge medicines to citizens in poor countries who could never afford them. The experiment here is about a year old and, while still fragile, appears to be headed for success. Mr. Ellabbad, for one, was finally cured of hepatitis this spring. An air-conditioning repairman, he took a three-month regimen that included sofosbuvir, first of the new generation of miracle drugs. The pills would have cost more than $84,000 in the United States. He got them free from the Egyptian government, which paid about $900. "Before, I felt like I was dying," he said. "Now I feel like I've never felt before. Like I'm 35 again."
Note: Explore a treasure trove of concise summaries of incredibly inspiring news articles which will inspire you to make a difference.
---
These Carbon-Neutral Bioceramic Geodesic Dome Homes Last 500 Years And Don't Rot, Burn, Or Rust
April 29, 2020, Forbes
https://www.forbes.com/sites/johnkoetsier/2020/04/29/these-carbon-neutral-bioceramic...
California-based Geoship has raised almost $400,000 from 583 investors in a crowdfunding campaign to create a new kind of housing: affordable, resilient, modular, green, and long-lasting. The inspiration is from Buckminster Fuller, architect and futurist who popularized the geodesic dome. The invention enabling it? Bioceramic, the same material used to coat hip and knee joint replacements. "When Buckminster Fuller was building domes in the sixties and seventies," CEO Morgan Bierschenk [said], "he kind of guessed that it would be fifty to a hundred years until the right material sciences arrived to really produce geodesic domes." Bierschenk thinks bioceramic is the right material. It's a new type of chemically-bonded ceramic that forms strong molecular bonds like a polymer. Crucially, bioceramic has the same property that makes cement so useful: the ability to mix it into a slurry and pour it into a mold without using high heat. That makes it cheap (and green) to manufacture, while enabling it to be much stronger than concrete. The company's first project is a permanent geodesic village for the homeless in Las Vegas. "The embodied energy calculations of conventional construction is ... somewhere between 80 and 300 tons of embodied CO2 in a typical wood house," Bierschenk [said]. " The embodied CO2 in a bioceramic dome is somewhere in the three to 10 ton range." That's around 30 times less carbon. The expected lifespan of the building [is] 500 years.
Note: Explore a treasure trove of concise summaries of incredibly inspiring news articles which will inspire you to make a difference.
---
New UCLA institute will study — and spread — kindness
September 24, 2019, Los Angeles Times
https://www.latimes.com/california/story/2019-09-24/ucla-bedari-kindness...
A friendly smile. A food pantry donation. Such acts of kindness have a self-serving upside ... as science has conclusively shown they also make you healthier. UCLA is poised to advance that science with the ... launch of the world's first interdisciplinary research institute on kindness, which will explore, for instance, how and why being nice to others reduces depression and the risk of cancer and cardiovascular disease. Research by UCLA scientists already has shown that mindfulness and kindness actually alter the behavior of genes, turning down those that promote inflammation, which can lead to heart disease or certain cancers, and turning up the activity of genes that protect against infections. But the ultimate goal of the UCLA Bedari Kindness Institute is to spread kindness and promote a more humane world. It will develop training tools to help practice kindness and spread them through online programs, public lectures, media outreach and a free app called UCLA Mindful. When it comes to kindness, the intention, rather than the outcome, is key. In other words, it's the thought that counts, as the adage goes. "Cultivating kind thoughts increases the frequency of kind actions, and both the thoughts and the experience of engaging in the actions have positive effects on the well-being of the individual," said Daniel Fessler ... the institute's inaugural director. The institute's work ... will focus on three themes: the roots of kindness, how to promote it, and how to use it as a therapeutic intervention to improve mental and physical health.
Note: Explore a treasure trove of concise summaries of incredibly inspiring news articles which will inspire you to make a difference.
---
Note: For summaries of the latest news articles covering deep politics and censored news, click here. For summaries of the most important news articles ever along these lines, click here.
Don't miss our treasure trove of inspiring resources
We're $4,500 in the red for the year.
Kindly support this work of love: Donate here
Explore the mind and heart expanding websites managed by the nonprofit PEERS network:
Subscribe here to one of the two popular PEERS email lists