Cancer Deaths Record Drop, Peaceful Protests Succeed, Best Year Yet
Inspiring News Articles
January 24, 2020
Hey awesome friends,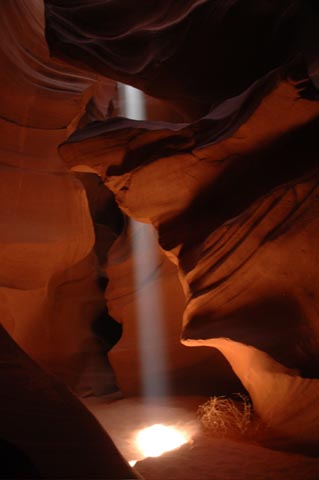 Explore below key excerpts of inspiring news articles with great information on the recent record drop in cancer deaths in the US, the success of peaceful protests around the world, some ways that 2019 proved to be the best year ever, and more.
Each inspiring excerpt is taken verbatim from the media website listed at the link provided. If any link fails, click here. The key sentences are highlighted in case you just want to skim. Please spread the inspiration and have a great one!
With sacred love and warm wishes,
Fred Burks for the PEERS websites
PEERS Annual Report: The PEERS annual report for 2019 is now available on this webpage. Thanks for all your support.
Quote of the week: "The beginning of love is to let those we love be perfectly themselves, and not to twist them to fit our own image. Otherwise we love only the reflection of ourselves we find in them." ~~ Thomas Merton
---
U.S. cancer death rate sees largest-ever single-year drop
January 8, 2020, CBS News
https://www.cbsnews.com/news/cancer-death-rate-sees-largest-ever-single-year-drop/
The death rate from cancer in the United States saw the largest ever single-year decline between 2016 and 2017 since rates began declining in 1992, according to a new report from the American Cancer Society. [A] deceleration in lung cancer deaths spurred an overall drop in cancer mortality of 2.2% from 2016 to 2017, according to the report. Lung cancer is the leading cause of death from cancer in the United States, accounting for about 27% of all cancer deaths — more than breast, prostate, colorectal, and brain cancers combined. Lung cancer is also the most common cause of death due to cancer among men age 40 and older and women age 60 and older. The decline in mortality from melanoma, the deadliest type of skin cancer, was also dramatic. Dr. William Cance, chief medical and scientific officer for the American Cancer Society, attributed [decreased] mortality from lung cancer and melanoma to treatment advances made in the past 10 years. "They are a profound reminder of how rapidly this area of research is expanding, and now leading to real hope for cancer patients," Cance said. As of 2017, cancer deaths have dropped 29% from 1992 numbers — meaning an estimated 2,902,200 fewer cancer deaths, according to the ACS report. "This steady progress is largely due to reductions in smoking and subsequent declines in lung cancer mortality, which have accelerated in recent years," reads the report.
Note: Explore a treasure trove of concise summaries of incredibly inspiring news articles which will inspire you to make a difference.
---
The '3.5% rule': How a small minority can change the world
May 13, 2019, BBC News
https://www.bbc.com/future/article/20190513-it-only-takes-35-of-people-to-change...
In 1986, millions of Filipinos took to the streets of Manila in peaceful protest and prayer in the People Power movement. The Marcos regime folded on the fourth day. In 2003, the people of Georgia ousted Eduard Shevardnadze through the bloodless Rose Revolution, in which protestors stormed the parliament building holding the flowers in their hands. Earlier this year, the presidents of Sudan and Algeria both announced they would step aside after decades in office, thanks to peaceful campaigns of resistance. In each case, civil resistance by ordinary members of the public trumped the political elite to achieve radical change. There are, of course, many ethical reasons to use nonviolent strategies. But compelling research by Erica Chenoweth, a political scientist at Harvard University, confirms that civil disobedience is not only the moral choice; it is also the most powerful way of shaping world politics. Looking at hundreds of campaigns over the last century, Chenoweth found that ... it takes around 3.5% of the population actively participating in the protests to ensure serious political change. Overall, nonviolent campaigns were twice as likely to succeed as violent campaigns: they led to political change 53% of the time compared to 26% for the violent protests. Of the 25 largest campaigns that they studied, 20 were nonviolent, and 14 of these were outright successes. Overall, the nonviolent campaigns attracted around four times as many participants (200,000) as the average violent campaign (50,000).
Note: Explore a treasure trove of concise summaries of incredibly inspiring news articles which will inspire you to make a difference.
---
This Has Been the Best Year Ever
December 28, 2019, New York Times
https://www.nytimes.com/2019/12/28/opinion/sunday/2019-best-year-poverty.html
If you're depressed by the state of the world, let me toss out an idea: In the long arc of human history, 2019 has been the best year ever. The bad things that you fret about are true. But it's also true that since modern humans emerged about 200,000 years ago, 2019 was probably the year in which children were least likely to die, adults were least likely to be illiterate and people were least likely to suffer excruciating and disfiguring diseases. Perhaps the greatest calamity for anyone is to lose a child. That used to be common: Historically, almost half of all humans died in childhood. As recently as 1950, 27 percent of all children still died by age 15. Now that figure has dropped to about 4 percent. The news media and the humanitarian world focus so relentlessly on the bad news that we leave the public believing that every trend is going in the wrong direction. A majority of Americans say in polls that the share of the world population living in poverty is increasing — yet one of the trends of the last 50 years has been a huge reduction in global poverty. The proportion of the world's population subsisting on about $2 a day or less has dropped by more than 75 percent in less than four decades. Every day for a decade, newspapers could have carried the headline "Another 170,000 Moved Out of Extreme Poverty Yesterday." Or if one uses a higher threshold, the headline could have been: "The Number of People Living on More Than $10 a Day Increased by 245,000 Yesterday."
Note: Explore a treasure trove of concise summaries of incredibly inspiring news articles which will inspire you to make a difference.
---
A humpback whale population has come back from the brink
October 16, 2019, USA Today
https://www.usatoday.com/story/news/nation/2019/10/16/good-news-humpback-whale...
After being almost wiped out by whaling in the 20th century, a humpback whale population off the coast of South America has come back from the brink of extinction. In the late 1950s there were only 440 western South Atlantic humpbacks left. Protections were put in place in the 1960s. At first they didn't seem to be rebounding, but a study published Wednesday finds that to the surprise of scientists the population is now up to an estimated 25,000 whales. That's almost as many as researchers estimate there were before whaling began in the 1700s. Scientists were thrilled to realize how fast and how well the population has recovered after whaling finally stopped for good in the 1970s. "This is a clear example that if we do the right thing then the population will recover," said Alexandre Zerbini, a whale expert with the Seattle Marine Mammal Laboratory of the National Marine Fisheries Service. The scientists estimate the humpbacks are at about 93% of their pre-whaling population. The research was published Wednesday in the journal Royal Society Open Science, a peer-reviewed scientific journal. There are 16 populations of humpbacks around the world. Four of them are considered endangered and one is threatened. The global population has been rebounding since whaling was banned in the 1970s. It's estimated there are currently between 120,000 and 150,000 humpbacks.
Note: Explore a treasure trove of concise summaries of incredibly inspiring news articles which will inspire you to make a difference.
---
Where Citizens Can Run for Office Without Big Money—and Win
November 4, 2016, Yes! Magazine
http://www.yesmagazine.org/issues/50-solutions/where-citizens-can-run...
The Maine Clean Elections Act, originally passed in 1996 and strengthened in 2015, gives candidates the option to finance campaigns with taxpayer dollars. Candidates who choose to run a publicly financed campaign don't need to spend time courting wealthy donors - in fact, they're prohibited from raising private money. Instead, constituents show their support through $5 contributions to the Maine Clean Elections Fund made on behalf of a candidate. But that money doesn't go to the candidate - instead, it shows support and helps fund the public-financing program. Once candidates have raised the required number of donations, they receive a flat fee from the state, which can vary depending on the office being sought. During [State representative Joyce] McCreight's first campaign, in 2014, the state gave her nearly $5,000 once she'd collected 60 contributions. She won, and by the end of her first term, she'd helped to write a bill that makes it easy for low-income people without insurance to get reproductive health [services]. The bill passed, and McCreight expects it to save the state $2.5 million a year. McCreight's story ... was made possible by a network of activists who came together in 1995 to draft and support the Maine Clean Elections Act. The Clean Elections system has given Maine the most economically diverse legislature in the nation. About 14 percent of Maine legislators are working class: waitresses, cashiers, machinists. Only 2 percent of the U.S. Congress comes from similar backgrounds.
Note: Why is the major media not reporting this important and inspiring news? Explore a treasure trove of concise summaries of incredibly inspiring news articles which will inspire you to make a difference.
---
'A long time to wait': Virginia passes Equal Rights Amendment in historic vote
January 15, 2020, Washington Post
https://www.washingtonpost.com/local/virginia-politics/2020/01/15/0475d51a...
Both chambers of Virginia's General Assembly passed the Equal Rights Amendment Wednesday, fulfilling a promise that helped Democrats seize control of the legislature and marking a watershed moment in the nearly century-long effort to add protections for women to the U.S. Constitution. Numerous legal hurdles still have to be cleared before the ERA, which prohibits discrimination based on sex, would become part of the Constitution. First proposed in 1923, the ERA was reintroduced in every session of Congress until it passed in 1972. U.S. lawmakers set a deadline of March 22, 1979, for three-quarters of the states to ratify the amendment, a measure ERA supporters now say is unconstitutional because it was not included in the amendment text. As that deadline approached, Congress extended it to June 30, 1982. Because only 35 of the needed 38 state legislatures ratified the ERA by that time, the amendment was declared a failure. Subsequently, legislatures in Idaho, Kentucky, Nebraska, Tennessee and South Dakota rescinded their ratifications. ERA supporters say there is no provision for rescissions in the Constitution, and therefore they do not count. No federal court has conclusively ruled on that question. Since 2017, Nevada and Illinois have ratified the ERA, which put Virginia in place as the final state needed for ratification, if the five withdrawals are not counted. But the U.S. Justice Department last week issued a finding that the amendment ... could no longer be ratified.
Note: For those who don't know, the text of the ERA amendment reads simply "Equality of rights under the law shall not be denied or abridged by the United States or by any State on account of sex." For more along these lines, see concise summaries of deeply revealing news articles on civil liberties from reliable major media sources.
---
Heisman winner's speech leads to over $370,000 in donations for families in poverty
December 17, 2019, CNN News
https://www.cnn.com/2019/12/16/us/joe-burrow-heisman-speech-athens-county-fundraiser...
As he accepted the coveted Heisman trophy, LSU quarterback Joe Burrow addressed the children in his hometown of Athens, Ohio, where thousands of residents live in poverty. Burrow struggled to speak, holding back tears as he spoke about the children in his community who go hungry. "Coming from southeast Ohio, it's a very impoverished area and the poverty rate is almost two times the national average," he said in his acceptance speech. "There's so many people there that don't have a lot. And I'm up here for all those kids in Athens and Athens County that go home to not a lot of food on the table, hungry after school." In a matter of hours, the unassuming Appalachian town ... was launched to national attention, inspiring Athens resident Will Drabold to create a fundraiser for the thousands of residents living under the poverty line. In just a day, the fundraiser was inundated with donations and quickly shot past its original $50,000 goal. The organizer later updated the goal to $100,000, which was met within hours. The goal had reached $400,000 by Tuesday afternoon. The donations will go to the Athens County Food Pantry, which says it serves over 3,400 meals a week to residents in need. The pantry also gives bags and boxes of food to Athens families, including non-perishables such as pasta, beans, and canned vegetables, and it hands out fresh produce when it can. About 30% of the county's population lives below the poverty line, according to an Ohio poverty report released in February.
Note: Explore a treasure trove of concise summaries of incredibly inspiring news articles which will inspire you to make a difference.
---
Tennis Player Roger Federer Provides Schooling and Food for a Million Children
October 26, 2019, The Mind Unleashed
https://themindunleashed.com/2019/10/roger-federer-provides-schooling-food-million...
Swiss tennis player Roger Federer has been involved with numerous philanthropic efforts since forming his foundation in 2004. His primary focus with the foundation is to improve education for children, especially in places where they have extremely limited access. In the past 15 years, Federer has opened schools all over the world. In Malawi, in Southern Africa, Federer has already built over 50 preschools. In 2015, the Roger Federer Foundation said that they hoped to be feeding and teaching one million kids by 2018. The goal seemed incredible, but the foundation was able to make it happen by the time that they promised. In a statement after the goal was completed, Roger Federer Foundation CEO Janine Händel said that it took a lot of hard work to see their task through. "There are one million children which benefits from the major quality of education in the school, pre-school, kindergarten. One million children have now a better chance to make their way in life, to get a job, to exit from poverty... Roger believes in the empowerment of the people and their potential. That's a fundamental value in our every-day work. We strongly believe early education is one of the most powerful weapons to empower children exiting from poverty. It's actually proven that education makes people better citizen, be more prepared when it comes to dealing with issues, and they have more instruments to manage their life," Händel said.
Note: Explore a treasure trove of concise summaries of incredibly inspiring news articles which will inspire you to make a difference.
---
Vitamin D pills 'could stop colds or flu'
Feb. 16, 2017, BBC News
http://www.bbc.com/news/health-38988982
Vitamin D supplements could spare more than three million people from colds or flu in the UK each year, researchers claim. The sunshine vitamin is vital for healthy bones, but also has a role in the immune system. The analysis, published in the British Medical Journal, argues food should be fortified with the vitamin. The immune system uses vitamin D to make antimicrobial weapons that puncture holes in bacteria and viruses. But as vitamin D is made in the skin while out in the sun, many people have low levels during winter. The researchers pooled data on 11,321 people from 25 separate trials to try to get a definitive answer. The team at Queen Mary University of London (QMUL) looked at respiratory tract infections - which covers a wide range of illnesses from a sniffle to flu to pneumonia. Overall, the study said one person would be spared infection for every 33 taking vitamin D supplements. That is more effective than flu vaccination, which needs to treat 40 to prevent one case. There were greater benefits for those taking pills daily or weekly - rather than in monthly super-doses - and in people who were deficient in the first place. One of the researchers, Prof Adrian Martineau, said: "Assuming a UK population of 65 million, and that 70% have at least one acute respiratory infection each year, then daily or weekly vitamin D supplements will mean 3.25 million fewer people would get at least one acute respiratory infection a year."
Note: Explore a treasure trove of concise summaries of incredibly inspiring news articles which will inspire you to make a difference.
---
Note: For summaries of the latest news articles covering deep politics and censored news, click here. For summaries of the most important news articles ever along these lines, click here.
Don't miss our treasure trove of inspiring resources
We're $1,800 in the red for the year.
Kindly support this work of love: Donate here
Explore the mind and heart expanding websites managed by the nonprofit PEERS network:
Subscribe here to one of the two popular PEERS email lists