Clean Water from Sunlight, Alternative Internet, Miracle Wheelchair Gift
Inspiring News Articles
August 21, 2020
Hey wonderful friends,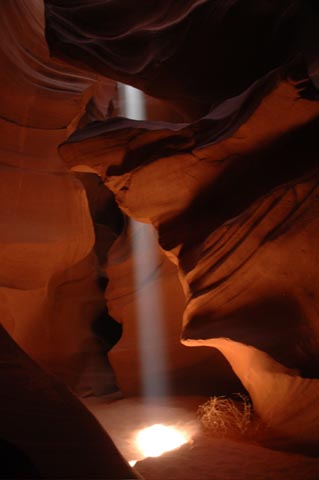 Explore below key excerpts of inspiring news articles with great information on a new process to turn seawater into clean drinking water with special crystals and sunlight, a project called ThreeFold that aims to decentralize the internet, an incredible gift received by a boy who loves playing wheelchair basketball, and more.
Each inspiring excerpt is taken verbatim from the media website listed at the link provided. If any link fails, click here. The key sentences are highlighted in case you just want to skim. Please spread the inspiration and have a great one!
With sacred love and warm wishes,
Fred Burks for the PEERS websites
Special note: There's a great program for kids between the ages of 4 and 6 by the awesome HeartMath Institute. This inspiring 8-min. video shows what real prison rehabilitation looks like. Read this intriguing article to learn about  "the first protein from an extraterrestrial source." And for a very well researched documentary raising serious questions around the coronavirus, check out "Indoctornation."
Quote of the week: "All the darkness in the world cannot put out the light of a single candle." ~~ For the inspiring origin of this quote, click here.
Video of the week: Zach Bush is so inspiring!!! He is one of the few triple board-certified physicians in the country, with expertise in Internal Medicine, Endocrinology and Metabolism, and Hospice/Palliative care. In this 10-minute video, he is asked, "What is the hope for the future?" He has a great answer. Here are just a few tidbits: "We are afraid of our own death, which is our rebirth. We are spiritual beings trapped in a biological shell. We are missing the beauty of each other. We need to celebrate life and stop fearing death. We need to find love.
---
'Light responsive' technology turns seawater into clean drinking water in less than 30 minutes
August 10, 2020, Daily Mail
https://www.dailymail.co.uk/sciencetech/article-8612107/Seawater-clean-drinking-water...
Scientists have developed new technology that can turn seawater into clean drinking water in less than 30 minutes. Researchers based in Australia used a metal-organic framework (MOF), a type of lattice-like crystal, to desalinate water. The hollow framework of pores separates the salty solute within the brackish water or even saltier seawater, in a process known as molecular sieving. Under dark conditions, the framework absorbs salts and other impurities in the water in 30 minutes. The MOF itself is then regenerated for reuse in just four minutes, using sunlight to remove the adsorbed salts. The light-responsive MOF was used to filter harmful particles from water and generate 139.5 litres of clean water per kilogram of MOF per day. Scientists say their technology is more energy-efficient than current desalination practices, including reverse osmosis, and could provide potable water for millions globally. Water scarcity is one of the largest global risks in the upcoming years, according to the World Economic Forum (WEF). Thermal desalination processes by evaporation using solar energy are widely used to produce fresh water, but can be highly energy intensive. 'Sunlight is the most abundant and renewable source of energy on Earth,' said Professor Huanting Wang ... at Monash University in Australia. 'Our development of a new adsorbent-based desalination process through the use of sunlight for regeneration provides an energy-efficient and environmentally-sustainable solution for desalination.'
Note: Explore a treasure trove of concise summaries of incredibly inspiring news articles which will inspire you to make a difference.
---
'Largest Distributed Peer-To-Peer Grid' On The Planet Laying Foundation For A Decentralized Internet
June 20, 2020, Forbes
https://www.forbes.com/sites/johnkoetsier/2020/06/20/largest-distributed-peer-to-peer...
A project to decentralize the internet that you've never heard of has more capacity than all other blockchain projects put together: 5-10X more, according to its founder. The project is called ThreeFold, and it's not your typical blockchain startup. Instead, it's a long-term project to rewire the internet in the image of its first incarnation: decentralized, unowned, accessible, free. "We have 18,000 CPU cores and 90 million gigabytes, which is a lot of capacity," founder Kristof de Spiegeleer [said]. "Less than 20 companies actually own more than 80% of the internet capacity, which is the storage and the compute. It really needs to be something like electricity. It needs to be everywhere and everyone needs to have access to it. It needs to be cost effective, it needs to be reliable, it needs to be independent." That would be a fundamentally different kind of internet: one we all collectively own rather than just one we all just use. It requires a lot of different technology for backups and storage, for which ThreeFold is building a variety of related technologies: peer-to-peer technology to create the grid in the first place; storage, compute, and network technologies to enable distributed applications; and a self-healing layer bridging people and applications. Oh, and yes. There is a blockchain component: smart contracts for utilizing the grid and keeping a record of activities. So ... you have people providing actual tangible services for others in exchange for some degree of cryptocurrency reward.
Note: Explore a treasure trove of concise summaries of incredibly inspiring news articles which will inspire you to make a difference.
---
Empowering Dreams
February 19, 2020, San Francisco Chronicle (San Francisco's leading newspaper)
https://blog.sfgate.com/storystudio/2020/02/19/empowering-dreams/
At only 10 years old, [Devan Watkins] went from being an energetic sports-oriented kid to one with paraplegia navigating a new way of life from a wheelchair. It wasn't long before he learned about adaptive sports from his physical therapist who suggested he try wheelchair basketball. Devan attended his first practice in his regular wheelchair, and for the first time since his surgery, he realized he was not alone with his new disability. Trooper Johnson coached the league along with Team USA's Paralympic wheelchair basketball superstar, Jorge Sanchez. Jorge mentored Watkins on his new journey and introduced the Watkins family to the Challenged Athletes Foundation (CAF), the world leader in helping people with physical challenges lead active, healthy lifestyles. CAF has given over 26,000 grants to individuals with permanent physical disabilities. As a growing 12-year-old, Devan soon found it harder to fit in the borrowed basketball wheelchairs the league offered. His mom applied for a CAF grant. He was invited to attend the Golden State Warriors practice facility for a special surprise. What he didn't know was that Jorge Sanchez and CAF had been working behind the scenes with the Warriors to orchestrate a surprise. Devan was escorted into Chase Stadium and ... Coach Steve Kerr rolled out a brand new customized PER4MAX® basketball wheelchair on behalf of CAF. "I was very shocked. This piece of equipment and all the tips from Jorge Sanchez are so helpful," Devan said after shooting a few hoops.
Note: Explore a treasure trove of concise summaries of incredibly inspiring disabled persons news articles which will inspire you to make a difference.
---
2.4 million pounds and counting: How sending surplus crops to food banks is helping Washington farmers and hungry families
July 21, 2020, Seattle Times
https://www.seattletimes.com/seattle-news/2-3m-pounds-and-counting-how-sending-surplus...
It started with a simple message on Facebook on April 29. George Ahearn had heard about farmers in Eastern Washington who were giving away potatoes and onions and wanted to know if someone had a truck he could borrow to haul the discarded crops to Western Washington food banks. The response was immediate and dramatic. A convoy of four trucks, including two with trailers, made the trip east, helping provide quite a bounty for local food banks. "We brought back 9.36 tons when my original goal was 2,000 pounds (one ton)," Aheard said. The effort didn't end there. EastWest Food Rescue is now a registered nonprofit organization, having delivered more than 2.4 million pounds of crops to more than 160 food banks. Not only is it helping with food security, but the organization is paying the farmers, who saw the market for some of their crops vanish during the coronavirus pandemic. "The whole thing started because of COVID," said Nancy Balin, who answered Ahearn's initial request and is now one of three directors of the program. "They immediately lost all the restaurant contracts they had for these restaurant-quality potatoes and onions." Meanwhile, unemployment was spiking everywhere, along with the need for food. "People who had never needed food before needed food banks, and these farmers have potatoes that they need to get rid of," Balin said. The goal now is 10 million pounds of food rescued, which Balin said will take $250,000 in donations in addition to hundreds of volunteer hours.
Note: Explore a treasure trove of concise summaries of incredibly inspiring news articles which will inspire you to make a difference.
---
This boat makes its own hydrogen fuel from seawater
July 17, 2020, CNET
https://www.cnet.com/news/this-boat-makes-its-own-hydrogen-fuel-from-seawater/
Somewhere in the vast ocean, a little boat covered in solar panels is doing something extraordinary: making its own hydrogen fuel from the seawater underneath it. The Energy Observer uses a patchwork of different cutting-edge technologies to generate enough energy to power nine homes each day. During the day, 200 square meters of solar panels charge up the boat's lithium ion batteries. Any extra energy is stored as hydrogen, thanks to a special fuel cell that goes by the name Rex H2 (short for Range Extender H2). The Rex H2 was made by Toyota, using components from Toyota's hydrogen-powered Mirai vehicle line. The fuel cell brings in seawater, removes the salt and then separates the H from the pure H20 with electricity. When the Energy Observer began its journey in 2017, it could only produce hydrogen while stopped. That changed in a big way with the addition of the Oceanwings, 12-meter sails that improved the efficiency of the Energy Observer from 18% to 42%, to the point where it can now produce hydrogen even while sailing. One of the main benefits of hydrogen is its ability to store more more electricity by weight than its lithium ion competition. This benefit is especially useful at sea. Because fossil fuels have had more than a century's head start, we now find ourselves far beyond the point of any one technology being a silver bullet for our growing energy needs. A sustainable future will require a patchwork of new technologies, like the one powering the Energy Observer.
Note: Explore a treasure trove of concise summaries of incredibly inspiring news articles which will inspire you to make a difference.
---
A change of heart changes everything
June 2005, Ode Magazine
http://www.odemagazine.com/doc/24/a_change_of_heart_changes_everything
A California institute demonstrates how people can actually make their heart beat in a healthier way. HeartMath's research shows that emotions work much faster, and are more powerful, than thoughts. And that—when it comes to the human body—the heart is much more important than the brain to overall health and well-being. Briefly re-experiencing a cherished memory creates synchronization in your heart rhythm in mere seconds. Using a simple prescription that consists of a number of exercises that anyone can do anywhere in a few minutes ... HeartMath is successfully battling the greatest threat to health, happiness and peace in this world: stress. A successful anti-stress strategy provides results precisely at the moment the stress is experienced. This is what HeartMath does, which is why its client list now includes such leading companies as Hewlett Packard, Shell, Unilever, Cisco Systems, and Boeing. HeartMath ... has published a large body of scientific research in established and respected publications such as the Harvard Business Review and the American Journal of Cardiology. You can learn the techniques in five minutes and get positive results if you do them a few times a day for 30 seconds. Feelings of compassion, love, care and appreciation produce a smoothly rolling ... heart rhythm, while feelings of anger, frustration, fear and danger emit a jagged ... image. When people experience love, they not only feel happy and joyful, but they also produce ... the hormone that prevents aging and gives us feelings of youthful vitality. HeartMath's slogan – a change of heart changes everything – pretty much sums it up. We can change the world, starting with ourselves.
Note: To visit the inspiring website of the Institute of HeartMath, see http://www.heartmath.org. Explore a treasure trove of concise summaries of incredibly inspiring news articles which will inspire you to make a difference.
---
Who is rescuing America's national parks? Trump
July 27, 2020, MSN News
https://www.msn.com/en-us/news/us/who-is-rescuing-america-e2-80-99s-national-parks-trump...
In a year of astonishing reversals, one of the biggest may turn out to be President Trump's emergence as the unlikely savior of America's national parks. The president tweeted that he will sign the Great American Outdoors Act, which will provide billions of dollars to repair and maintain the country's 419 national park sites and help to protect public lands in all 50 states. Hailed as "a conservationist's dream," the act will be the biggest land conservation legislation in a generation. How did we get here? For the past three years, the Trump administration has been undermining safeguards for public lands. Earlier this year, Trump proposed draconian cuts to the National Parks budget and Land and Water Conservation Fund. The administration's dramatic about-face is largely due to the fallout from the coronavirus pandemic. As the economy struggles in the deepest crisis since the 1930s, local communities that rely on visitors and tourism associated with national parks are desperate to protect their assets. The Great Outdoors Act is long overdue. The parks budget has been flat for two decades. The new legislation ... establishes a National Park and Public Lands Legacy Restoration Fund that will provide up to $9 billion to fix deferred maintenance at national parks, wildlife refuges, forests, and other federal lands. It also guarantees $900 million per year in perpetuity for the Land and Water Conservation Fund, which enables state and local governments to acquire land for recreation and conservation..
Note: This bill was signed into law by President Donald Trump on August 4. Explore a treasure trove of concise summaries of incredibly inspiring news articles which will inspire you to make a difference.
---
Injected Cells Cure Tumors in Mice
May 9, 2006, Los Angeles Times
http://articles.latimes.com/2006/may/09/science/sci-cancer9
White blood cells from mice that are naturally immune to cancer cured tumors in other mice and provided them with lifelong immunity to the disease, researchers reported Monday. The finding indicates the existence of a biological pathway previously unsuspected in any species. A small team of researchers is working to understand the genetic and immunological basis of the surprising phenomenon. Preliminary studies hint at the existence of a similar resistance in humans. Researchers hope that harnessing the biological process could lead to a new approach to treating cancer. But Dr. Zhen Cui of Wake Forest, whose team published the findings in the Proceedings of the National Academy of Science, said he expected rapid replication of the results because the findings were so clear-cut and easily observed. "This is a truly remarkable phenomenon -- and it really needs confirmation from other institutions," he said. The team took white blood cells from the immune mice ... and injected them into mice already carrying a variety of tumors, some of which were extremely aggressive. In every case, the cancers were destroyed, even if the cells were injected at a point distant from the tumor. Healthy tissues were not affected. The mice that received the cells, furthermore, were protected from new tumors for the rest of their lives. The researchers have no idea how the immunity continues.
Note: Why was this not in the headlines and not given a title like "Cancer Cure Found for Mice"? Most major papers didn't even report the story, and an article in the New York Times was titled simply "A Strain of Mice Appears Able to Resist Cancer Cells." Could it be that the power brokers in the medical industry know that a cancer cure would cause huge financial losses for them? For what happened to an incredible scientist in the past who discovered a cancer cure for humans, click here.
---
Note: For summaries of the latest news articles covering deep politics and censored news, click here. For summaries of the most important news articles ever along these lines, click here.
Don't miss our treasure trove of inspiring resources
We're $3,300 in the red for the year.
Kindly support this work of love: Donate here
Explore the mind and heart expanding websites managed by the nonprofit PEERS network:
Subscribe here to one of the two popular PEERS email lists