Dolphins Save Girl's Life, Decoding NDEs, Jews, Christians and Muslims Come Together
Inspiring News Articles
December 11, 2020
Hey wonderful friends,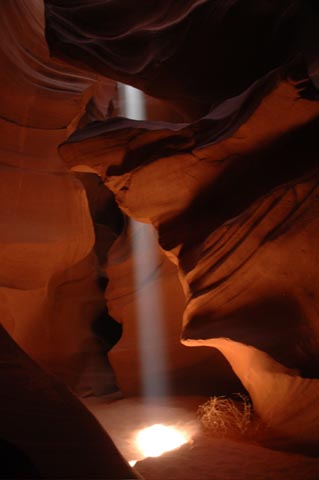 Explore below key excerpts of inspiring news articles with great information on a pod of dolphins intuitively sensing a drowning girl and leading scientists to save her, a woman's NDE under scientific scrutiny, Jews, Christians, and Muslims peacefully sharing a inter-faith center, and more.
Each inspiring excerpt is taken verbatim from the media website listed at the link provided. If any link fails, click here. The key sentences are highlighted in case you just want to skim. Please spread the inspiration and have a great one!
With sacred love and warm wishes,
Fred Burks for the PEERS websites
Special note: Read about the inspiring "Ethical Guide for the Transformation of Mexico" recently presented by Mexican President Andrés Manuel López Obrador.
Quote of the week:" Love and intimacy are the root of what makes us sick and what makes us well. I am not aware of any other factor in medicine - not diet, not smoking, not exercise, not drugs - that has a greater impact on our quality of life, incidence of illness and premature death." ~~ Dr. Dean Ornish in "Love and Survival: The Scientific Basis for the Healing Power of Intimacy"
Videos of the week: Watch an inspiring four-minute video by Prince Ea on both the greatness and destructiveness of humankind. Watch a beautiful two-minute video on love and reconciliation.
---
Dolphins Guide Scientists to Rescue Suicidal Girl
May 29, 2014, National Geographic
https://blog.nationalgeographic.org/2014/05/29/dolphins-guide-scientists-to-r...
My research team and I were following a school of bottlenose dolphins near shore ... off Los Angeles, California. The dolphins were still feeding in circle near shore, when suddenly, one individual changed direction heading out toward deeper water. A minute later, the rest of the school turned to follow. Seeing them abruptly leave a foraging ground and change direction came as a surprise to the research team. I decided to follow them. The dolphins increased their speed. Somewhere near three miles offshore the dolphin group stopped, forming a sort of ring around a dark object in the water. "Someone's in the water!" yelled my assistant, standing up and pointing at the seemingly lifeless body of a girl. As the boat neared, she feebly turned her head toward us, half-raising her hand as a weak sign for help. If we didn't act immediately, the girl would die. We [pulled] the frail and hypothermic body on board. "She is cyanotic," said one of my researchers, also a lifeguard, after a cursory examination. "She has severe hypothermia. We need to get her warm!" We managed to get some of her wet garments off and wrap her in a blanket. We took turns keeping her warm by huddling with her under the blanket. A couple of hours later, we were all waiting outside the emergency room at the Marina del Rey hospital. The ER doctor came out to talk with us. The girl, it seems, would pull through, and he thanked us for our quick action. He tells us the girl was vacationing in L.A. from Germany and, as the letter found in her plastic bag explained, she was attempting suicide. If we hadn't found her, if the dolphins hadn't led us offshore when they did, to that specific place, she would have died.
Note: This article has been adapted from the book Dolphin Confidential: Confessions of a Field Biologist. For more on the amazing capacities of dolphins and other marine mammals, as well as the threats they face from human activities, click here. For a treasure trove of great news articles which will inspire you to make a difference, click here.
---
Decoding The Mystery Of Near-Death Experiences
May 22, 2009, NPR
https://www.npr.org/templates/story/story.php?storyId=104397005
We've all heard the stories about near-death experiences: the tunnel, the white light, the encounter with long-dead relatives. Now some researchers are giving a closer neurological look at near-death experiences and asking: Can your mind operate when your brain has stopped? Pam ... Reynolds' journey began one hot August day in 1991. An MRI revealed an aneurysm on her brain stem. "The aneurysm was very large, which meant the risk of rupture was also very large," [Dr. Robert] Spetzler says. "And it was in a location where the only way to really give her the very best odds of fixing it required what we call 'cardiac standstill.'" "I was lying there on the gurney ... unconscious," Reynolds recalls. "I don't know how to explain this ... I popped up out the top of my head." She found herself looking down at the operating table. She could see 20 people around the table and hear what sounded like a dentist's drill. Soon after, the surgeons began to lower her body temperature to 60 degrees. It was about that time that Reynolds believes she noticed a tunnel and bright light. She eventually flat-lined completely, and the surgeons drained the blood out of her head. During her near-death experience, she says she chatted with her dead grandmother and uncle, who escorted her back to the operating room. As they looked down on her body, she could hear the Eagles' song "Hotel California" playing. A year later, she mentioned the details to her neurosurgeon. Spetzler says her account matched his memory.
Note: Read the entire fascinating story at the link above to learn more about this woman who had to die in order to live. Explore a treasure trove of concise summaries of incredibly inspiring news articles on near-death experiences.
---
An experiment in unity: Jews, Christians and Muslims mingle on shared campus
October 20, 2020, Today
https://www.today.com/news/tri-faith-unites-jewish-muslims-christians-same-campus-t195166
At a time when the nation feels more divided than ever, one unlikely group in Omaha, Nebraska, is trying to bring people together. The Tri-Faith Initiative is a unique experiment in unity, sprawling across 38 acres on the edge of the city, almost smack in the center of America. There's a synagogue, a mosque and a church — and on Saturday, Tri-Faith introduced a new interfaith center, the final piece of a plan that was years in the making. "Sometimes people assume that the fact that we've come together and that we're so connected means that we're trying to create a blended, homogeneous faith, and that is absolutely not what Tri-Faith is about," said Rabbi A. Brian Stoller. "It's like a neighborhood. And each neighborhood lives in its own house and has its own values and belief system." Their goal? To learn about the "religious other," and in turn, become more tolerant and less fearful. It's also not lost on ... any of the faith leaders that the opening of their interfaith center coincides with a time in history marked by shocking division. "What I perceive as an inability to see others' world views and respect their way of thinking and believing is a crisis in America, and reflects a spiritual illness in our society," Stoller said, adding that he thinks what he and the other faith leaders are doing is part of the "antidote to that illness." That mutual respect, they believe, begins with relationship building. "It is friendship, what we created here," said Imam Mohamad Jamal Daoudi.
Note: Explore a treasure trove of concise summaries of incredibly inspiring news articles which will inspire you to make a difference.
---
Vitamin D May Double Chances of Surviving Breast Cancer
March 7, 2014, Time Magazine
http://time.com/16148/vitamin-d-may-double-chances-of-surviving-breast-cancer/
In a new study, researchers found that breast-cancer patients who had high levels of vitamin D were twice as likely to survive [as] women with low levels. They reviewed five studies that observed more than 4,440 women. "The study has implications for including vitamin D as an adjuvant to conventional breast cancer therapy," study co-author Dr. Heather Hofflich, an associate professor of medicine at the University of California San Diego, said in a press release. The researchers recommend that vitamin D should be added to the various treatments given to women fighting breast cancer. The body naturally produces vitamin D when exposed to sunlight, but milk, fatty fish and other foods can also boost production. Patients could also take vitamin D supplements.
Note: This is huge news! Why hasn't this exciting development gotten more press coverage? Read numerous major media articles revealing potential cancer cures which have received little attention. And see an excellent article with more on the Vitamin D connection.
---
Oslo got pedestrian and cyclist deaths down to zero. Here's how
November 18, 2020, Wired
https://www.wired.co.uk/article/oslo-pedestrianisation
In 2019, Oslo, Norway recorded zero pedestrian or cyclist deaths. There was only a single traffic fatality, which involved someone driving into a fence. (For comparison, preliminary figures in London show 73 pedestrian and six cyclist fatalities in 2019; New York recorded 218 total traffic fatalities, including 121 pedestrian and 28 cyclist deaths.) Oslo's achievement means that it is just one step away from "Vision Zero", an undertaking to eliminate all deaths on public roads. The foundation for reaching Vision Zero is to significantly reduce the number of cars on the road. Oslo officials have removed more than a thousand street-side central parking spots, encouraging people to lean on an affordable and flexible public transport network, and added more bike lanes and footpaths. Significant areas are closed off to cars entirely, including "heart zones" around primary schools. "The wish to pedestrianise the city isn't a new policy, but it has accelerated now," Rune Gjøs, a director at Oslo's Department of Mobility, says. "The city centre is now a thriving area and all the top-brand shops want to establish themselves on the car-free streets," Gjøs says. "This shows that consumers find these streets attractive, and they're leaving as much money behind as if they were coming by car." Demand for residential real estate has also increased, thanks to lower levels of traffic and pollution.
Note: This Guardian article shows that FInland's capital of Helsinki also reached zero pedestrian deaths. Explore a treasure trove of concise summaries of incredibly inspiring news articles which will inspire you to make a difference.
---
Antibodies Good. Machine-Made Molecules Better?
November 21, 2020, New York Times
https://www.nytimes.com/2020/11/21/science/coronavirus-antibodies-artificial-intelligence.html
The coronavirus might be new, but nature long ago gave humans the tools to recognize it, at least on a microscopic scale: antibodies, Y-shaped immune proteins that can latch onto pathogens and block them from infiltrating cells. Millions of years of evolution have honed these proteins into the disease-fighting weapons they are today. But in a span of just months, a combination of human and machine intelligence may have beaten Mother Nature at her own game. Using computational tools, a team of researchers at the University of Washington designed and built from scratch a molecule that, when pitted against the coronavirus in the lab, can attack and sequester it at least as well as an antibody does. This molecule, called a mini-binder for its ability to glom onto the coronavirus, is petite and stable enough to be shipped en masse in a freeze-dried state. Bacteria can also be engineered to churn out these mini-binders, potentially making them not only effective but also cheap and convenient. Eventually, healthy people might be able to self-administer the mini-binders as a nasal spray, and potentially keep any inbound coronavirus particles at bay. Mini-binders are not antibodies, but they thwart the virus in broadly similar ways. The coronavirus enters a cell using a kind of lock-and-key interaction, fitting a protein called a spike — the key — into a molecular lock called ACE-2, which adorns the outsides of certain human cells. Antibodies made by the human immune system can interfere with this process.
Note: Explore a treasure trove of concise summaries of incredibly inspiring news articles which will inspire you to make a difference.
---
Couple uses catering deposit from canceled wedding to feed 200 people on Thanksgiving
December 2, 2020, CBS News
https://www.cbsnews.com/news/canceled-wedding-couple-thanksgiving-feed-200-people/
Like many weddings this year, Emily Bugg and Billy Lewis' nuptials didn't go as planned. Because of coronavirus restrictions, the couple decided to get married at City Hall in Chicago instead of having a big ceremony. And instead of taking the deposits for their reception back, they decided to repurpose them. The couple put their $5,000 worth of reception food to a good use on Thanksgiving, according to a local charity. Bugg and Lewis donated the 200 meals to Thresholds, an organization that provides services and resources for people with serious mental illnesses and substance use disorders in Illinois. Thresholds usually holds a communal Thanksgiving dinner for clients, but it was canceled due to COVID-19 gathering restrictions. Instead, Bugg and Lewis' wedding caterer, Big Delicious Planet, put the couple's $5,000 deposit to use to prepare special Thanksgiving meals for delivery. The caterers worked alongside Threshold staff members to box individual meals, which where then delivered to the client's homes. Big Delicious Planet cooked turkey, dressing, mashed potatoes, green beans and other Thanksgiving staples. "Canceling a big wedding isn't the worst thing that could happen," Bugg said. "We're happy to be married, and we're so happy that we could help Thresholds' clients ... as a result of the wedding cancellation." Thresholds CEO Mark Ishaug said the couple's donation is "an incredible example of the generosity and creativity that the pandemic has inspired in so many."
Note: Explore a treasure trove of concise summaries of incredibly inspiring news articles which will inspire you to make a difference.
---
Job diary: I'm an LA doctor who runs a ketamine-infusion therapy program to help people overcome depression, anxiety, and trauma
November 21, 2020, MSN News
https://www.msn.com/en-us/health/medical/job-diary-im-an-la-doctor-who-runs-a-ketamine...
While I was in anesthesia residency at the University of Southern California Hospital's Department of Anesthesiology from 2006 to 2009, I learned how to put people under for surgery using an anesthetic called ketamine. Afterwards, as I began work as an anesthesiologist at a hospital, I began hearing interesting things about the anesthetic. Researchers had begun testing it as a treatment for mental health conditions like anxiety, depression, and PTSD — and with encouraging results. It also has psychedelic properties, so people can gain insight into their lives and even have mystical experiences on it. One study found that it reduced symptoms of depression and anxiety in patients with severe depression, both immediately after it was administered and as well as a month down the line. Another found that it even provided relief from chronic pain that lasted for up to two weeks after treatment. In 2014, inspired by findings like these and conversations with psychiatrists who were beginning to incorporate ketamine into their practices, I founded the Ketamine Healing Clinic of Los Angeles. Over time, I've seen people undergo big changes in their lives because of their work with ketamine, including a few who left abusive relationships, grew their businesses, or pursued totally new ventures. Overall ... people typically come out of their infusions with a newfound will to live and increased clarity about their future. Some patients who came in with suicidal thoughts no longer have them at all.
Note: Explore a treasure trove of concise summaries of incredibly inspiring news articles which will inspire you to make a difference.
---
Evidence of 90-million-year-old rainforest uncovered beneath Antarctic ice
April 2, 2020, NBC News/Reuters
https://www.nbcnews.com/science/environment/evidence-90-million-year-old-rainforest...
Antarctica is now a harsh land of ice and snow, but has not always been that way. Earth's southernmost continent long ago was home to temperate, swampy rainforests teeming with life, scientists said on Wednesday based on pristinely preserved forest soil they retrieved by drilling under the seafloor off Antarctica's coast. The sediment core obtained by scientists working aboard the research icebreaker RV Polarstern in the Amundsen Sea near the Pine Island Glacier dated to about 90 million years ago during the Cretaceous Period when dinosaurs were the dominant land animals. The researchers estimated based on the soil content that this location, 560 miles (900 km) from the South Pole, experienced average annual temperatures of about 53-55 degrees Fahrenheit (12-13 Celsius) and average temperatures during the warmest summer months of about 68-77 Fahrenheit (20-25 Celsius). A modern temperature analogue may be New York City, according to marine geologist Johann Klages ... lead author of the research published in the journal Nature. The dark-brownish gray soil was composed of fine-grained silt and clay bearing remains of fossil roots in a dense network, pollen and spores spanning 65 types of plants, with individual cell structures clearly visible. "If you would go to a forest near you and drill a hole, it would probably look pretty similar," Klages said. While they did not find any animal remains, Klages said there likely were dinosaurs.
Note: For more along these lines, see concise summaries of deeply revealing news articles on little-known history from reliable major media sources.
---
Note: For summaries of the latest news articles covering deep politics and censored news, click here. For summaries of the most important news articles ever along these lines, click here.
Don't miss our treasure trove of inspiring resources
We're $10,200 in the red for the year.
Kindly support this work of love: Donate here
Explore the mind and heart expanding websites managed by the nonprofit PEERS network:
Subscribe here to one of the two popular PEERS email lists